If you'd like to display your bikes indoors, then this is a great option. The bike racks blend into the wall color instead of sticking out like a sore thumb. With a cork padding across the top bar, your bike can rest snug against the wall.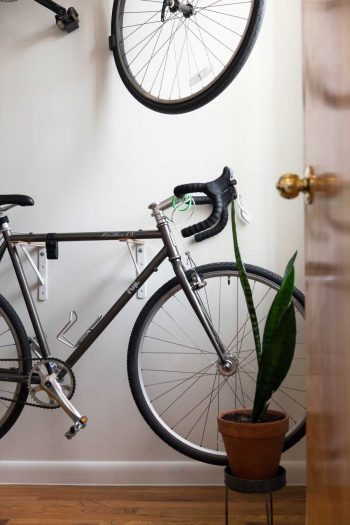 Have a big old log you're not sure what to do with? Well one guy figured it out. Cut tire sized slices out of the log and make yourself a bike rack!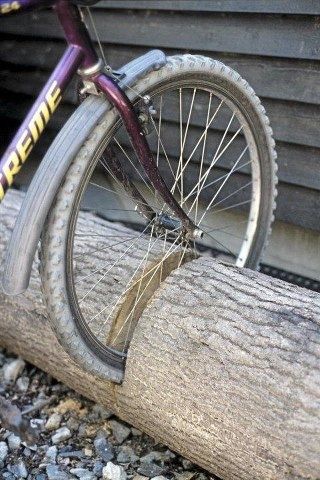 The shelf is safely secured to the joists and provides storage for helmets and other biking equipment. While the bikes hang from sliding hooks on the bar below. You can fit a lot of bikes on a rack like this.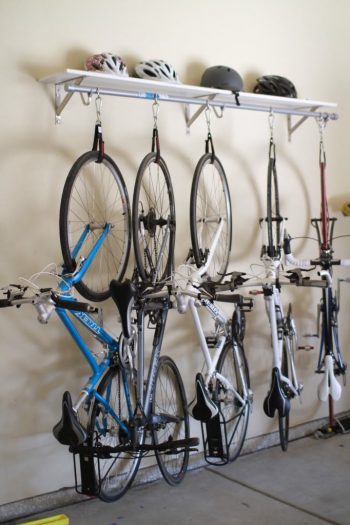 Hang your bike from the ceiling to give yourself a little more floor space. This smarty pants got his hands on some simple plumbing and fastened the pieces to joists in the ceiling.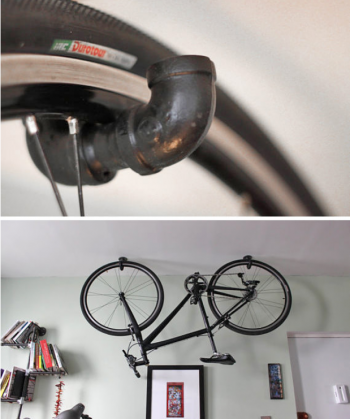 If you have the floor space, this 90 degree tire frame might be the answer to all of your bike storage problems.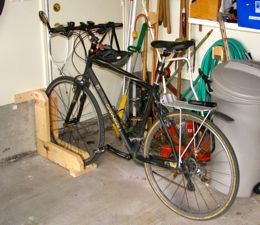 Looking for a way to travel safely with bikes in the back of your truck? One blogger made a PVC rack that holds bikes upright during travel.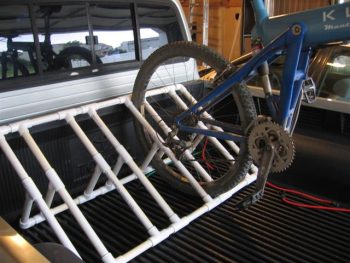 For the kids, make this garage friendly bike rack that stores bikes, scooters, and skateboards.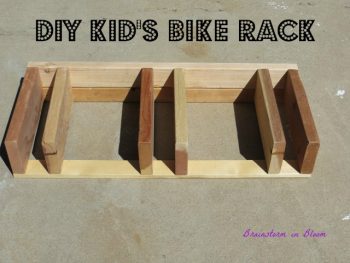 Another design friendly bike rack for indoor display is the bike shelf. Mounted securely to the joists, your shelf can hold one or two bikes, plus helmets and other accessories.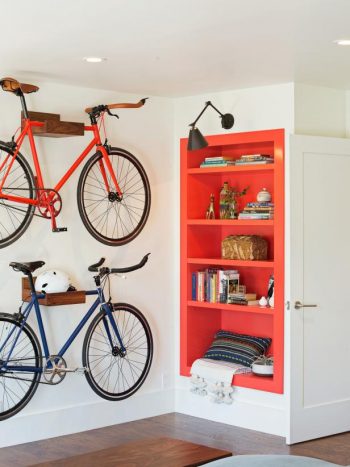 This is a super simple bike rack you can build yourself. Bikes rest steadily between the slats while helmets are secured to the hooks above. All the biking equipment you need stores in one place.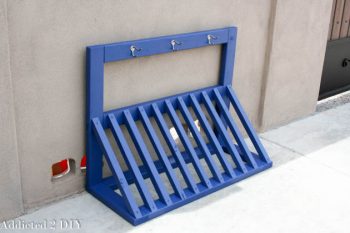 Create a beautiful rack for the indoors out of recycled materials like these old pipes, a spare handle bar, or something else. Just make sure it's secure!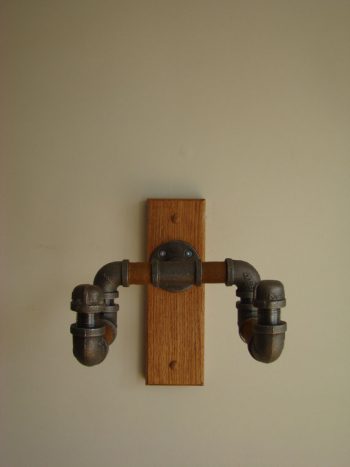 Resources