I've always dreamed of having my own cottage. There's just something about the quaint style that would make me feel like I was permanently on vacation or permanently in a fairytale novel. One of my grandmas has lived in a cottage for as long as I can remember and during a weekend trip not too long ago, I had the pleasure of enjoying a glass of iced tea on the porch with my grandmother. Not only was the conversation (and the iced tea) good but I finally had the chance to sit and admire some of the incredibly detailing on my grandmother's home. One particular element of her cottage caught my eye, and that was her gorgeous cottage trim! The details of the cottage trim were simply incredible, so it got me thinking about how I could incorporate a few cottage trim ideas on my own back porch.
However, don't let the thought of creating (and installing) your own trim stop you from trying out some of these fabulous cottage trim ideas. They're easy enough, even for beginners!
My grandmother's porch has gorgeous cottage trim like the photo below! There's just something about the carved pieces in the corners that give this porch space such a whimsical appeal. Paint them to match the rest of your porch, or give color them as an accent like the photo below. To create, I recommend purchasing a stencil in the shape of your choosing, measuring the corner of your porch and then purchasing a 3×4 inch piece of wood. Cut the pattern out with a jigsaw!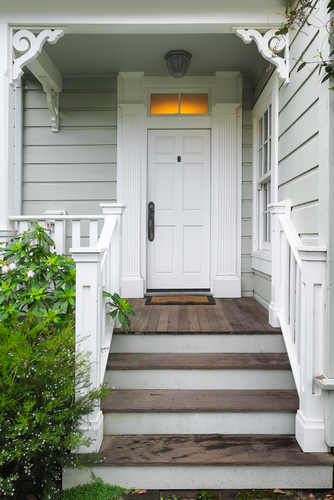 Gingerbread cottage trim ideas aren't just for tasty Christmas snacks! They look great on your home, too…No, really, gingerbread cottage trim is a real thing and it actually looks fantastic when done correctly. A Victorian classic, gingerbread cottage trim will transport you to the 1900s. Though I would probably go with a different color scheme, I love the classic appeal of the gingerbread trim.
I recommend using a miter saw when tackling intricate detailing like the framework below, and thin frieze boards!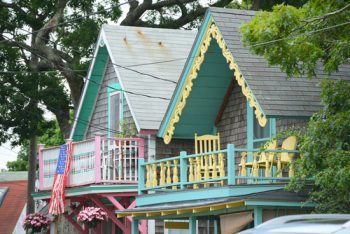 Keep the fairytale magic flowing as you move your way inside the house with a rounded doorway and pristine white trim around the edges. If you look closely, you can see the detailing of the wooden beam work on the ceiling indoors! This front porch makes me want to consider making all of my doorways rounded!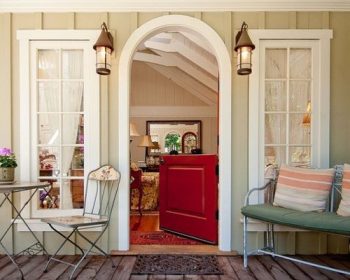 Keep things simple and effortlessly coastal with classic shingling (does this count as cottage trim? If not, it absolutely should!) Not only is the classic white cottage trim to die for but take a peek at those gorgeous carvings on the roof gables! This whole house is to die for and I want to escape away to it immediately!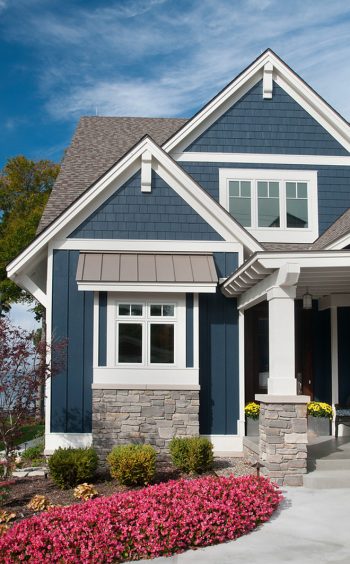 Turquoise blue trim and a picturesque front garden make this cottage the perfect place for a romantic getaway. The dark brown and the curved framework of this front door is definitely the focal point of this cottage. Though the door is stunning, I don't think it would look half as good if not accessorized in blue cottage trim!