Let's get building! After all, Christmas is only a few months away. Let's get started on a handmade wooden gifts!
Every year, I make it a goal of mine to handmade gifts for a few of my closest friends. While store bought gifts can be great, I think it means a little bit more when you can create something from hand. Over the last few years, I've sewn, crocheted, and painted gifts for each of my friends, but I've decided to go a different direction this year….this year I'm planning on creating handmade wood gifts for those who are on my list. I'm not a great woodworker but these adorable gift ideas are easy enough for novice woodworkers to create.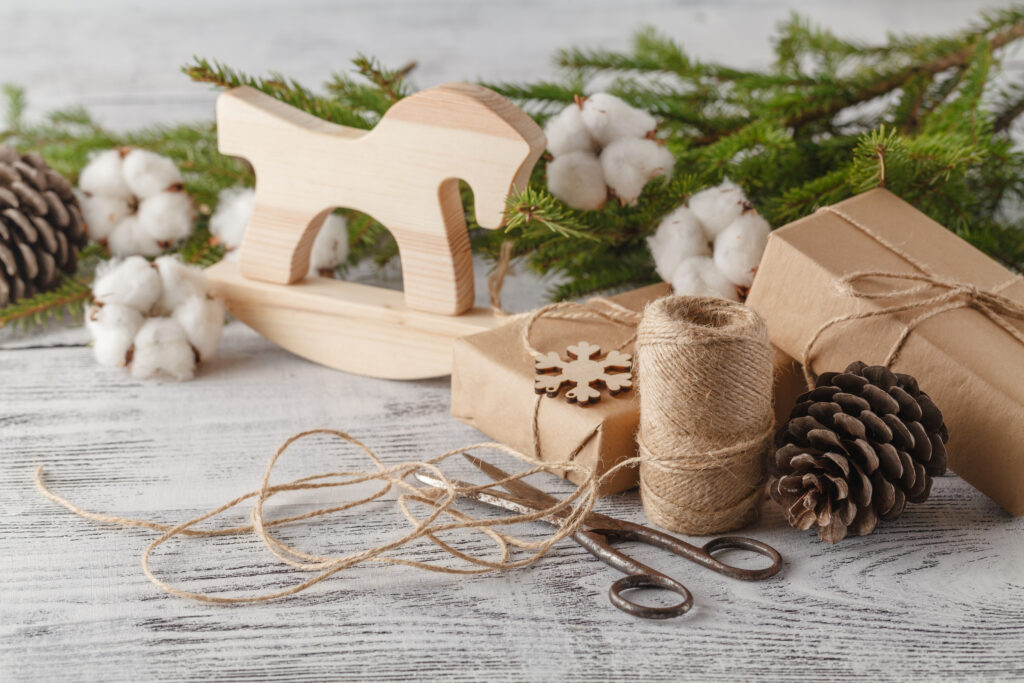 Handmade Wooden Gifts
Wooden Birdhouses
I firmly believe that every garden deserves a cool birdhouse! Though your recipient won't get to enjoy this homemade wood Christmas gift until Spring, it's one that they'll never forget. You can buy pre-cut wooden birdhouse kits at Michaels, or you can cut the pieces out from bits of scrap wood that you having lying around. To make my wooden birdhouses, I use this tutorial from Wikihow. Don't forget to paint your houses a cool color before gifting them to your recipient!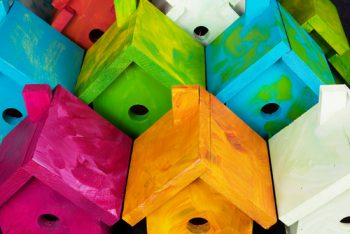 Wooden Lanterns
Who wouldn't love to receive a cool piece of home decor? These DIY wooden lanterns are the easiest craft project and perhaps the most gorgeous when complete! This wooden craft project will have you thinking back to the days when you built wooden dioramas out of sticks! You'll need a set of wooden dowels (cut to your specific measurements!) to create this craft project and you can assemble them together with a line of wood glue. To complete, fill the base of your wooden lantern with candles that simply glow!
Handmade Wooden Gifts For Kids
Wooden Blocks
A set of wooden blocks aren't just for kids anymore! Create a set of wooden blocks (A-Z) that your recipient can use as an adorable accent in their home decor. Use a 1-inch wood dowel and a 1×2 clear pine stock to create your block set. When making the wood cuts, make sure that every block is cut to 2 and 1/2 inches. Once your wood is trimmed to your desired specifications, use this set of stencils to paint the alphabet on them. Just think of the holiday greetings you can spell out!
Or, alternatively, you can make this gift for a friend who just had a baby. A homemade set of alphabet blocks would be a toy treasured by ANY Mom!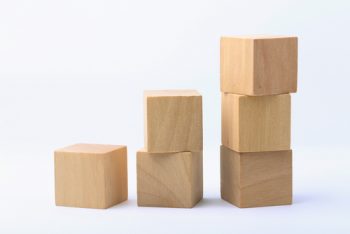 DIY Jenga
Growing up, Jenga was one of my very favorite games. It's so satisfying to see everything perfectly lined up and then watching it crumble! This Christmas, the best homemade wooden gift is a Jenga set! I used 54 2x4s cut to 10 1/2 inches each to make my giant Jenga set. After my cuts were made be sure to sand each of your 54 wood pieces. This will make it so much more enjoyable to play with. Paint now if desired.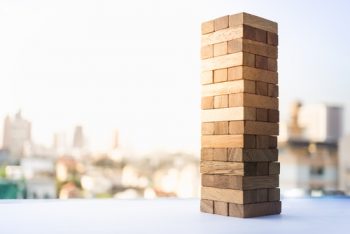 Handmade Wooden Gifts: Home Decor
Wooden Lettered Sign
Using mounted pieces of 2×4 as a base, trace out your desired message onto your wood. Once traced, hammer nails into the boards so they fit with your stencil. After the nails have been added, use embroidery thread to string the pieces together. It's exactly like those connect-the-dots art projects we all used to do in elementary school. Be sure to tie off the string when finished!
For a cool handmade wooden gift, I like to stencil out each of my recipient's last names! It's can be hard to know which phrase your recipient will want on their handmade wood gift and you can never go wrong with their last names!
Wooden Address Plaque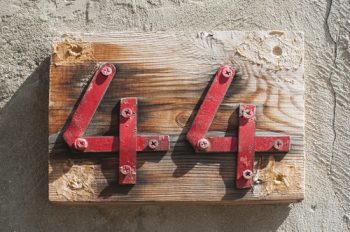 If you have a friend who HATES the way the front of her house looks, give them the gift of some added curb appeal with a new wooden address plaque. There are tons of different address plaque ideas and you can check out all of my DIY address plaque projects here. I love this handmade wood gift idea!