Sometimes we just need a little update for our old shoes, so I found 8 cute DIY upcycles..including one of my own. Enjoy!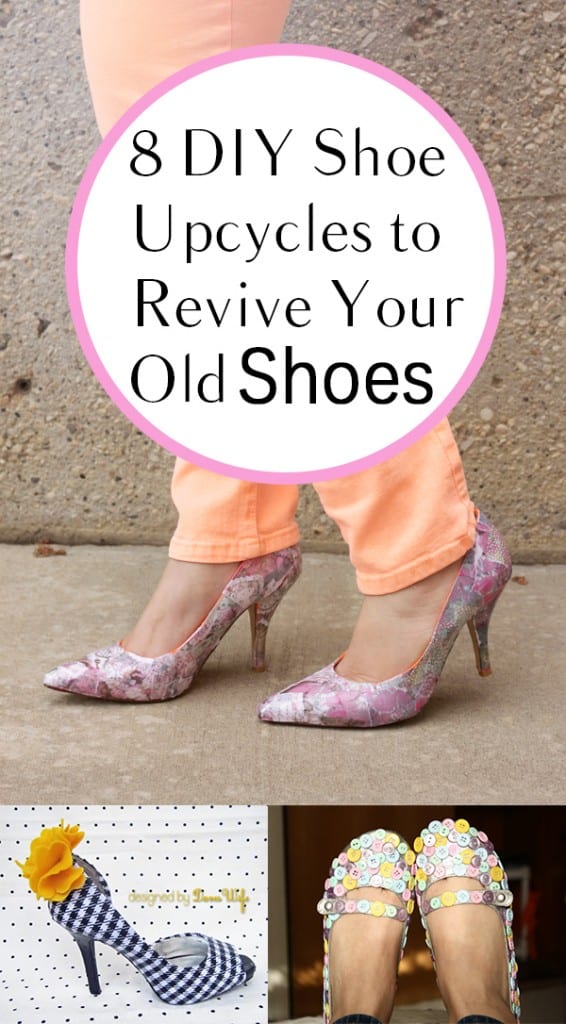 I came across this photo the other day, instantly fell in love, and decided I had to try it out. My sister's birthday was coming up—a perfect excuse! Aren't these shoes just adorable? And you know, I liked the way mine turned out even better!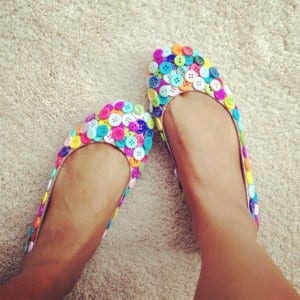 Step 1: The Shoes.
Maybe you already have some boring old ballet flats lying around you can use. If not, you can find some at a thrift store for cheap—remember, they don't need to look cute to start with! I got mine at a thrift store for $5. If it grosses you out to buy used shoes, you can always get a new pair instead. No matter what you decide, make sure the shoes are a material that will respond to adhesive (as in, probably not cloth or anything fuzzy).
Step 2: The Buttons.
Pick colors that fit your style and personality. You can use several coordinating colors, or all the same color, different shapes and sizes, etc. I got mine in a pack at Hobby Lobby so the colors were already coordinating. I used about 2 ½ packs total (120 buttons in each pack).
Step 3: The Glue.
This is the tricky part. At first I used hot glue, and that DID NOT WORK. The buttons seemed to be staying on, but when I would walk around in the shoe, buttons would be popping off left and right. So I found some indoor adhesive laying around the house and decided to use that. That worked a lot better, but I think something like gorilla glue, outdoor adhesive, or epoxy might work even better. You want those buttons to stay put! As far as arranging them on the shoe, I tried to make them look random, but ended up having somewhat of a pattern so same colors wouldn't touch each other.
Here's the finished product! It was hard to see them go, but I did end up giving them to my sister for her birthday. She loved them! Now to make some for myself…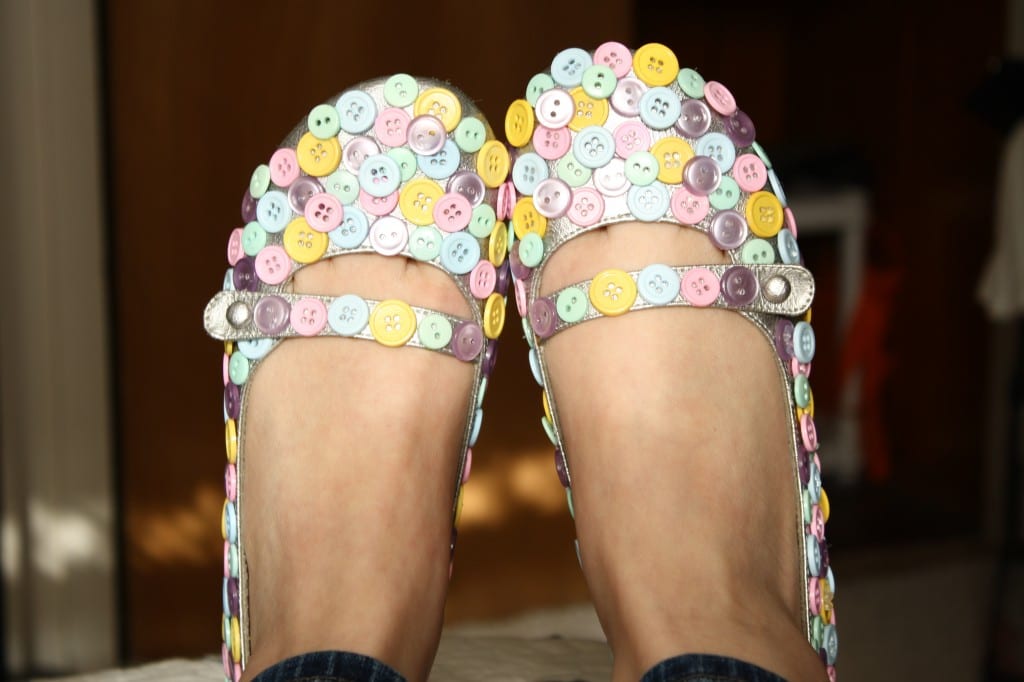 Lace Shoes
How cute are these? They just added a little lace to their old vans! For the tutorial visit Sprinkles in Spring.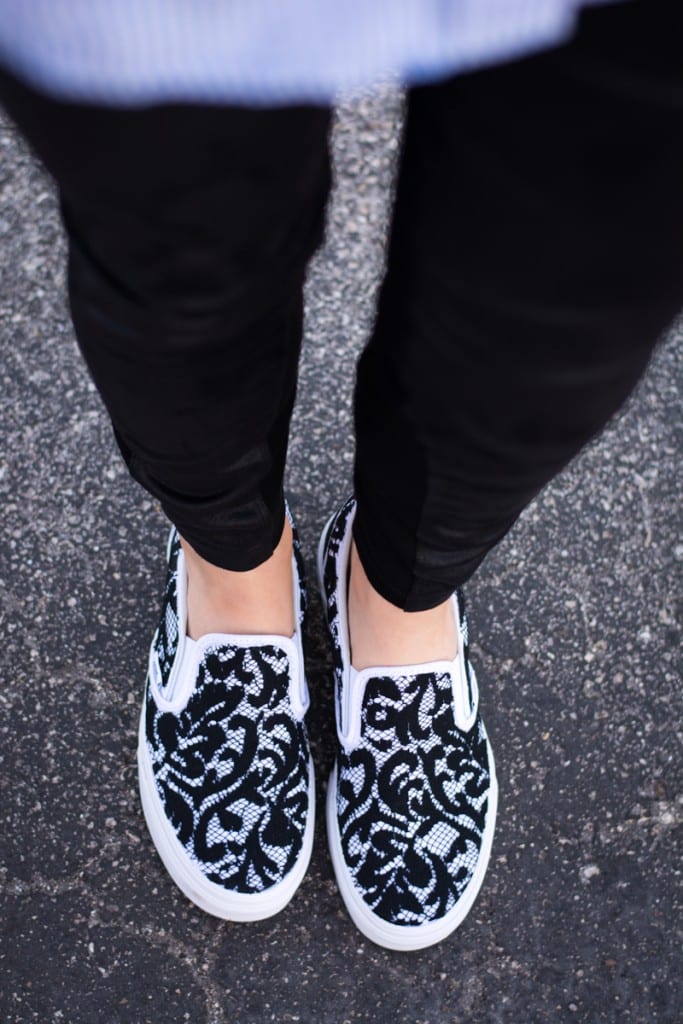 DIY Design
They just took a marker and some paint and created their own design! For the tutorial visit A Beautiful Mess.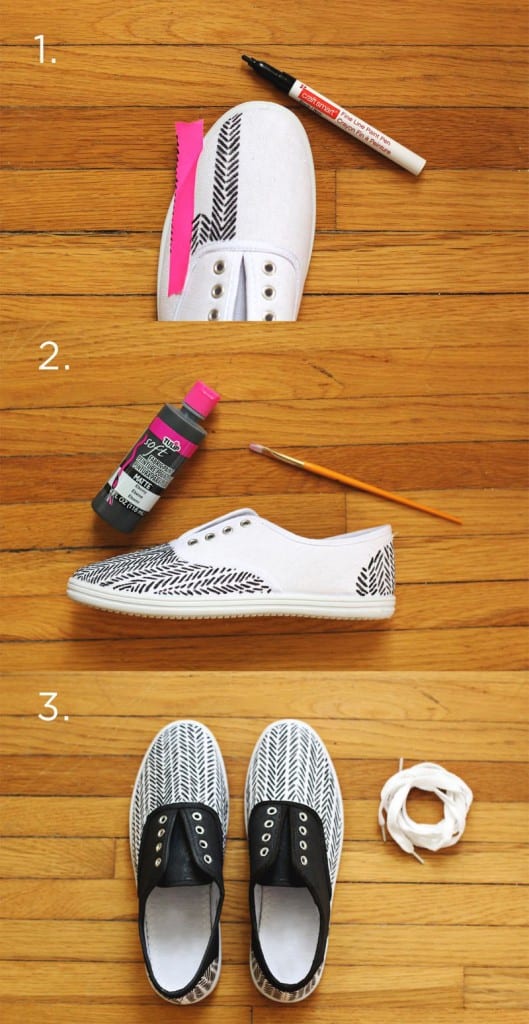 Pump Makeover
She was sick of her plain old pumps so she completely transformed them into these beauties. And that flower…it's a clip so you can take it on and off or move it to the front of the shoe! For the tutorial visit The Diary of Dave's Wife.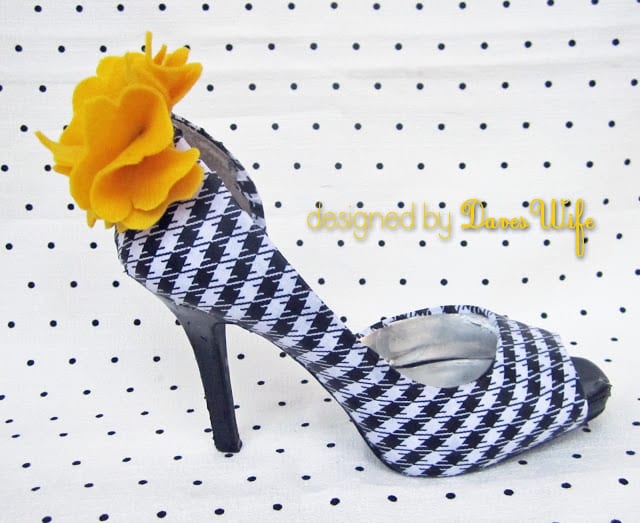 Flip Flops to Fabulous
Yes, you read that right…these used to be plain rubber flip flops! For the tutorial visit A Little Tipsy.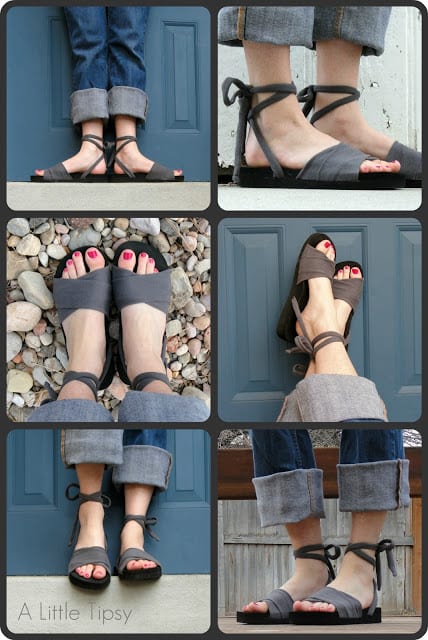 Mod Podge
Who would have thought to mod podge shoes?? I'm glad someone did because these turned out so cute! Get the tutorial from Adventures in Fashion.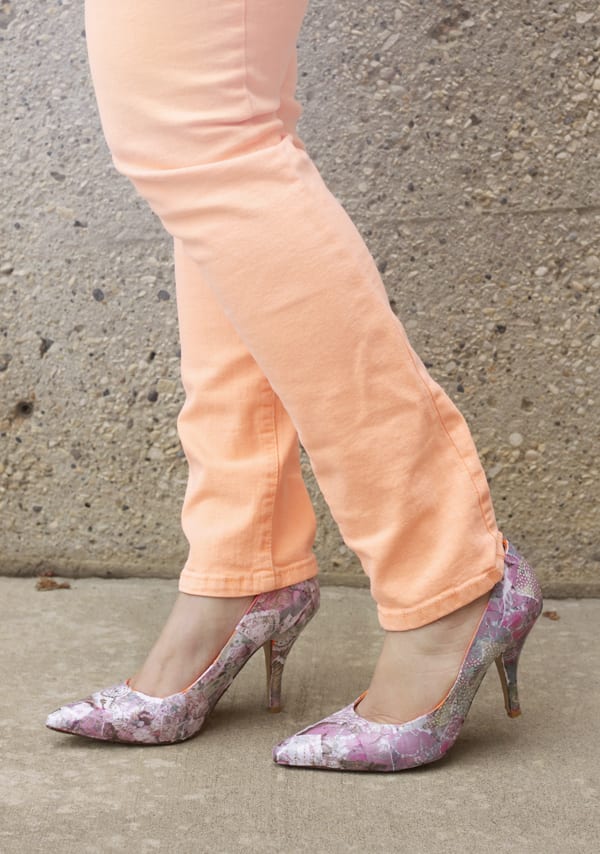 Bedazzled Heels
Way cute idea from Styles Weekly.
Fabric Upcycle
These used to be shiny black pumps….I love the update! For the tutorial visit Whip Stitch Sewing.