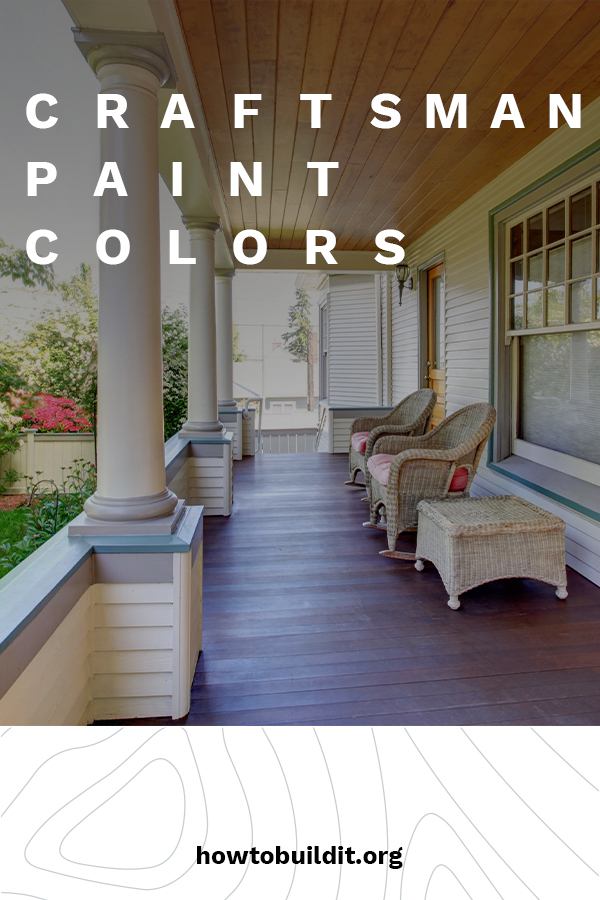 I've recently become downright obsessed with craftsman-style homes. It could be because my younger brother is moving into one, or it could be because they are just simply gorgeous. While he loves his new home, he's a little less in love with its paint color. So, to help him fall a little more in love with the exterior color of his home, I've been doing my best to show him the coolest exterior craftsman paint colors that I can find! See the full list below…
Blue and Brown
You can't go wrong with a classic craftsman color scheme! Shades of navy blue make any home look instantly relaxing and add tons of extra curb appeal. The navy blue color scheme would look beautiful as it is, but when homeowners add a second color and some texture (like in the photo below) it completes the look and adds tons of extra visual appeal.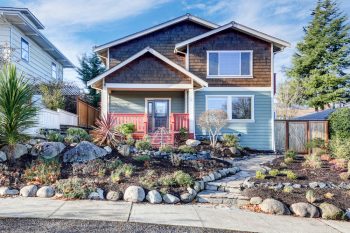 Green And Red Trim
I know what you're probably thinking, Christmas colors aren't a good color scheme for a house! But as you can see in the photo below, this color scheme could not be more right! When you work with the correct shade of green (the one of the craftsman house below looks to be a light sage) and a dominant accent (like the red coloring around the window trim) you can see that this is actually the perfect color scheme!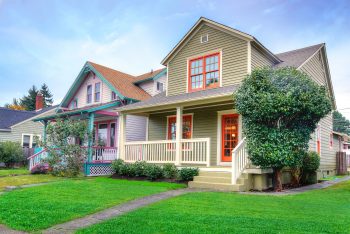 Bright And Beachy
It can be hard to come up with the colors needed for the perfect "coastal look," especially on a craftsman home! Again, this craftsman home has sage green accents, in a slightly lighter color than the paint idea previously. Though the rest of the home is painted a classic color of white, the splash of green here and there makes the home look airy, open, and like a perfect fit for the beach.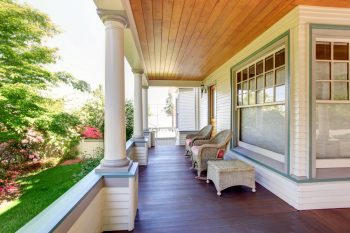 Warm Hues
Sometimes, when you live in a cold corner of the country, you need to do everything possible to warm up your home! Do just that with warm (but not overpowering) shades of yellow, tan, and brown. With bright hues like these, I feel instantly welcome into the home below. Perhaps I can convince my brother to choose a similar color scheme in his own home since we live in such a chilly corner of the United States!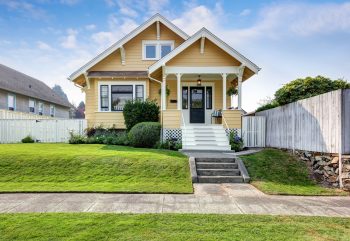 Cool Grey
This is another craftsman home color scheme that would look beautiful on a beach house in the Carolinas! Grey has become incredibly popular in all things home decor over the last few years and I'm willing to bet that it isn't going away any time soon. In fact, I expect that grey will only surge in popularity! Grey is a perfectly neutral color to feature in your own home and you can even add a pop of color by painting your front door a cool shade. Just look at how well the Tiffany Blue contrasts below!