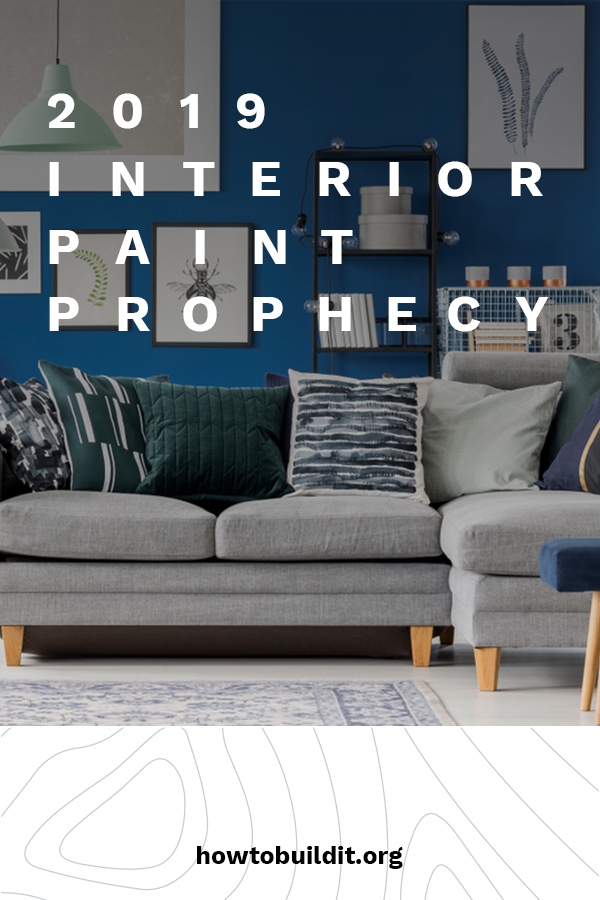 I'm gazing into my crystal ball…I'm gazing into my crystal ball…and I see new paint colors in my home for 2019! I haven't painted my living room in a few years, and I'm eager to make a drastic change to my space, I just don't know what to do yet! I want something hip, something new, and maybe something a little jaw-dropping. And all of these paint pallets are just that. Here's what you can expect to see this year in interior paint trends, maybe they'll inspire you to make a change in your own home!
Navy blue has always been a huge color for interior designers, but when you add a matte finish to it like the homeowner below did, you really just can't go wrong. To complete your interior color scheme, I would pair the navy blue with grey or dark green accents. I think it would look incredible, it certainly does below!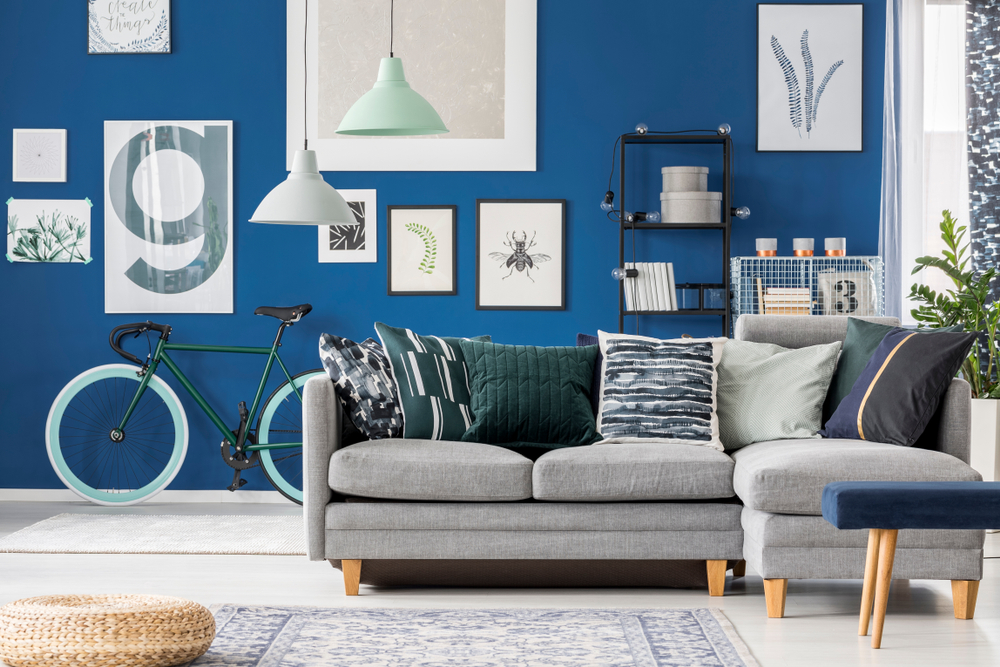 Cavern Clay
I know, I know, the thought of painting an entire wall orange probably seems horrifying to some, but this gorgeous shade of burnt orange is considered one of the colors of the year by Sherwin Williams. Complete your home with black trim around your windows and a basic color of furniture. Image from
Sherwin Williams
.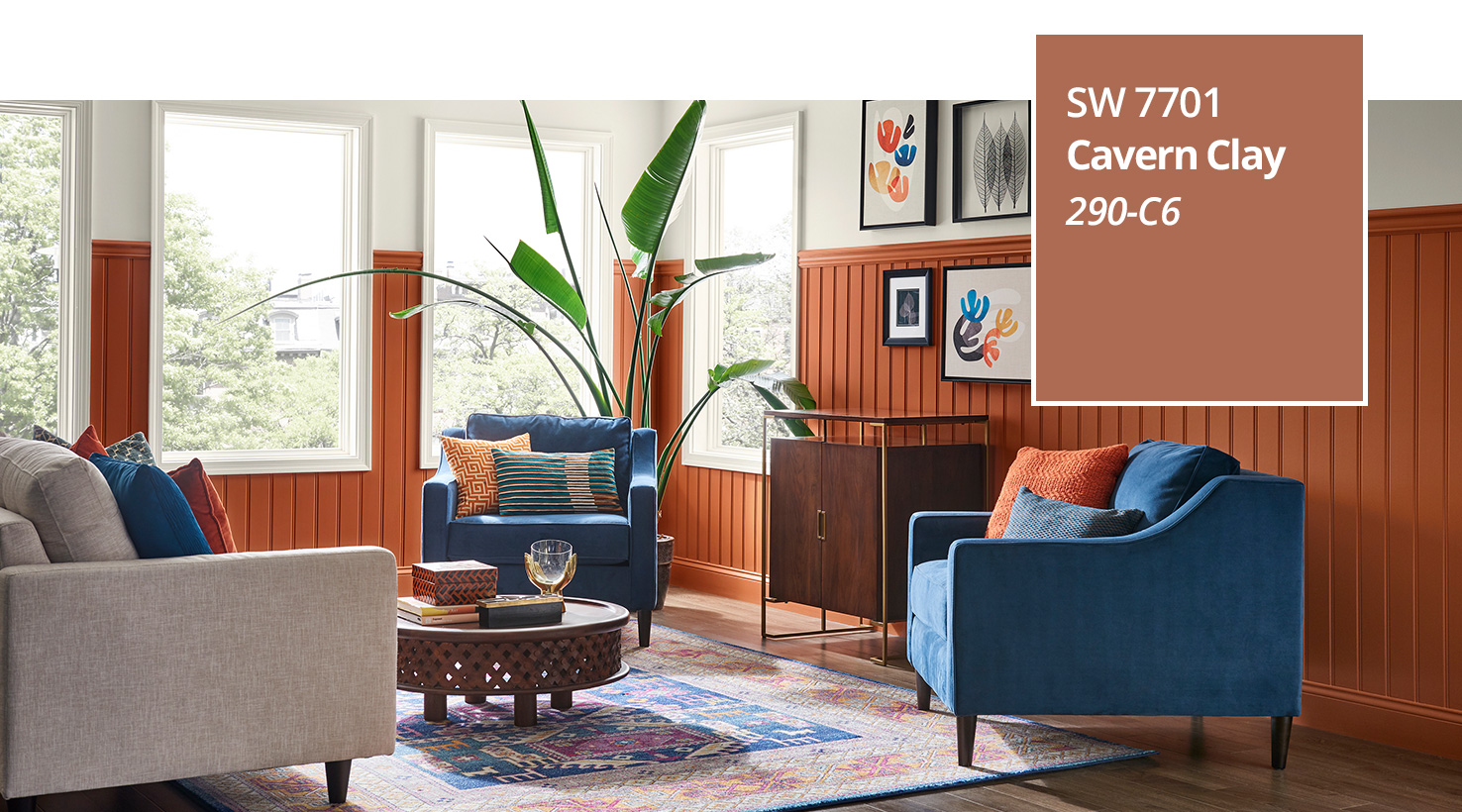 Pink…But Not The Pink You're Thinking Of
No, I don't mean hot pink! I mean a gorgeous fuchsia-y shade like the one below! This perfect mix of purple and pink is just the shade to create visual interest and appeal in any room of your home. If you think this color may be a little too bright for an entire room, don't be afraid to experiment with an accent wall of some kind, like the plant!
Green
I never thought I would hear myself utter the words, but green is one of the hottest colors in interior design for 2019 and after looking at the photo below it's super easy to see why. Whether it be a sage green or something a little more earthy, just about any shade of green will make your home seem instantly more relaxing. For a more modern touch, pair your green palette with subway tiles in your kitchen.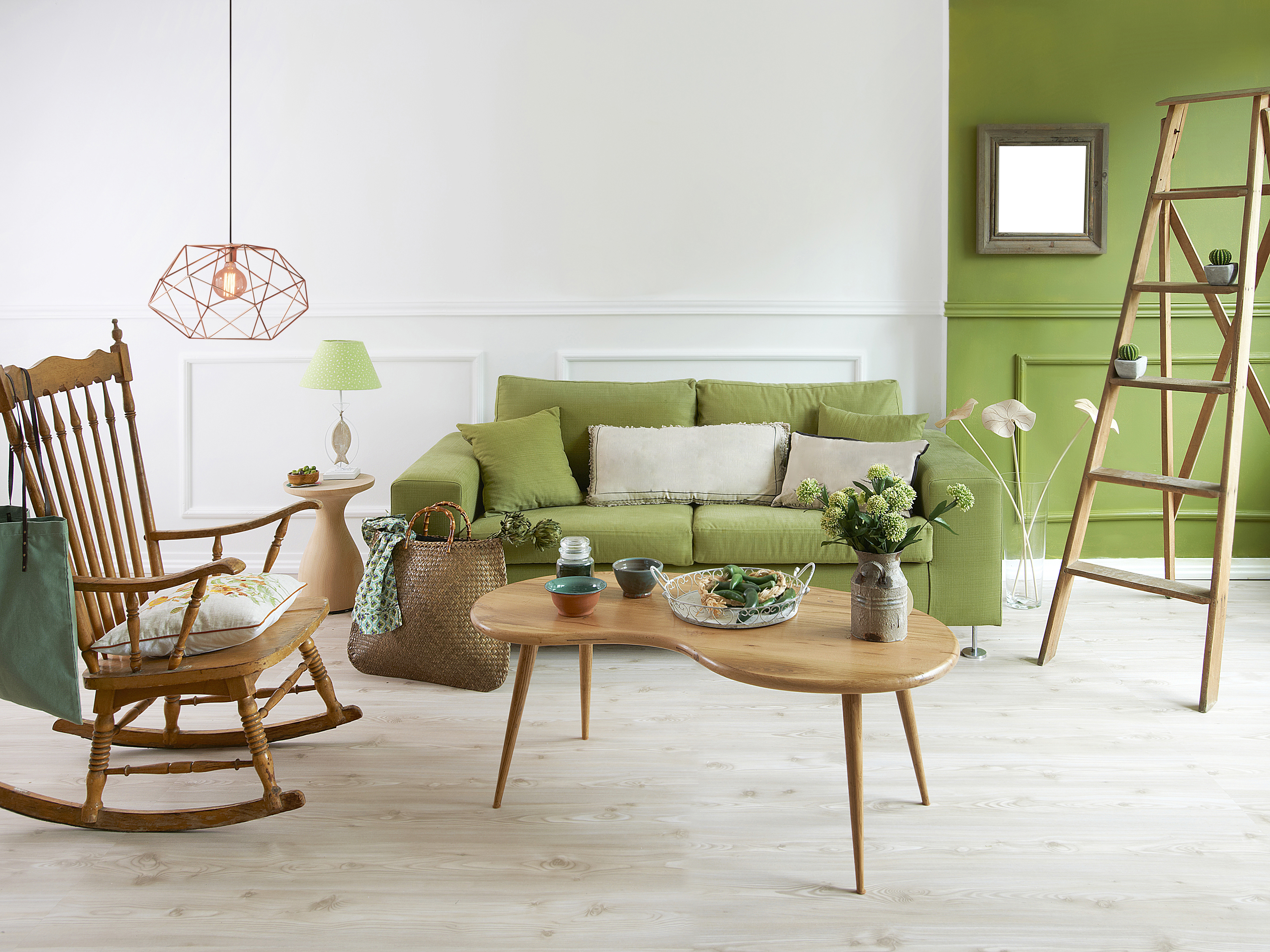 "Night Watch"
This gorgeous mix between blue and green was declared the "Color of the Year" by
People Magazine
. I fell in love with this color the moment I saw it on some celebrity's Instagram feed. I think this is the color I'm going to go with when I repaint my home! Image from
PPG Paints.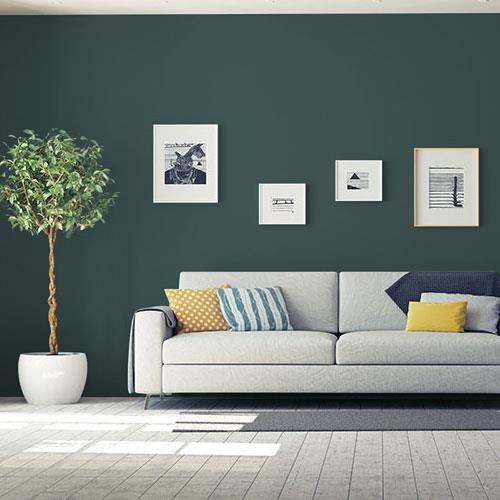 "Earthy" Palettes
If there's one trend that isn't going away, it's our love of earthy tones in the home! You can expect to see earthy tones dominating the decor world all year long, but instead of the typical browns, blues, and greens, expect to see more unique shades instead. Below are two shades from Behr's 2019 color line and aren't they "down to earth?" I love that shade of pink. It reminds me of Himalayan salt! I
mage from Behr.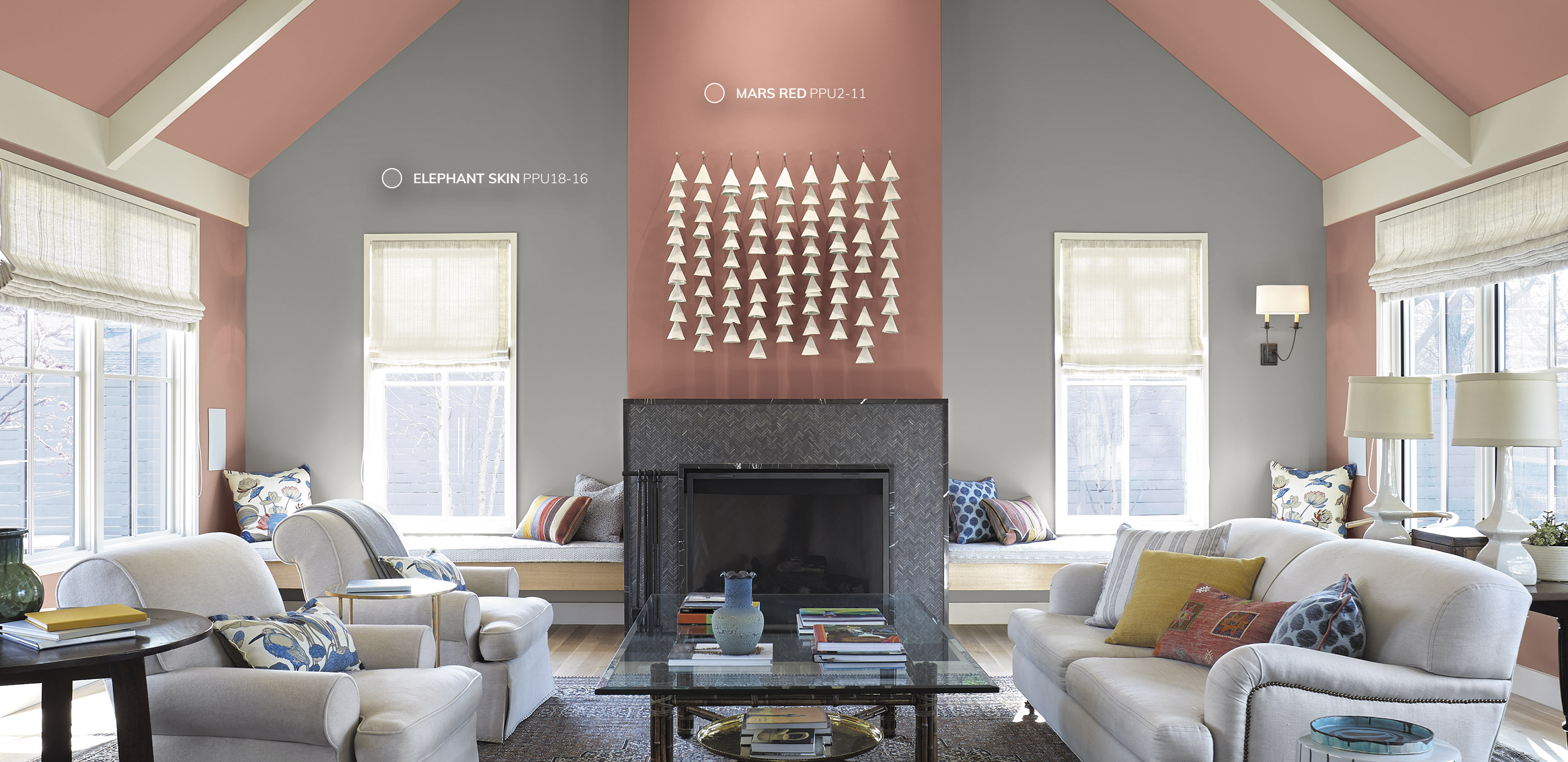 For more paint articles, keep reading.