How many times have you groaned in frustration when you couldn't find the outfit you were planning to wear at work because your closet is just too messy? How often do you plan on organizing your closet, but you never find the time to do it? Well, as much as a closet is an essential piece of furniture, a messy and unorganized closet could be a pain. We haven't gotten to the worst part yet – no matter how many times you arrange your closet, it appears to become unorganized and messy in a few days magically. If you're tired of dealing with the mess your closet is, you should consider closet shelving.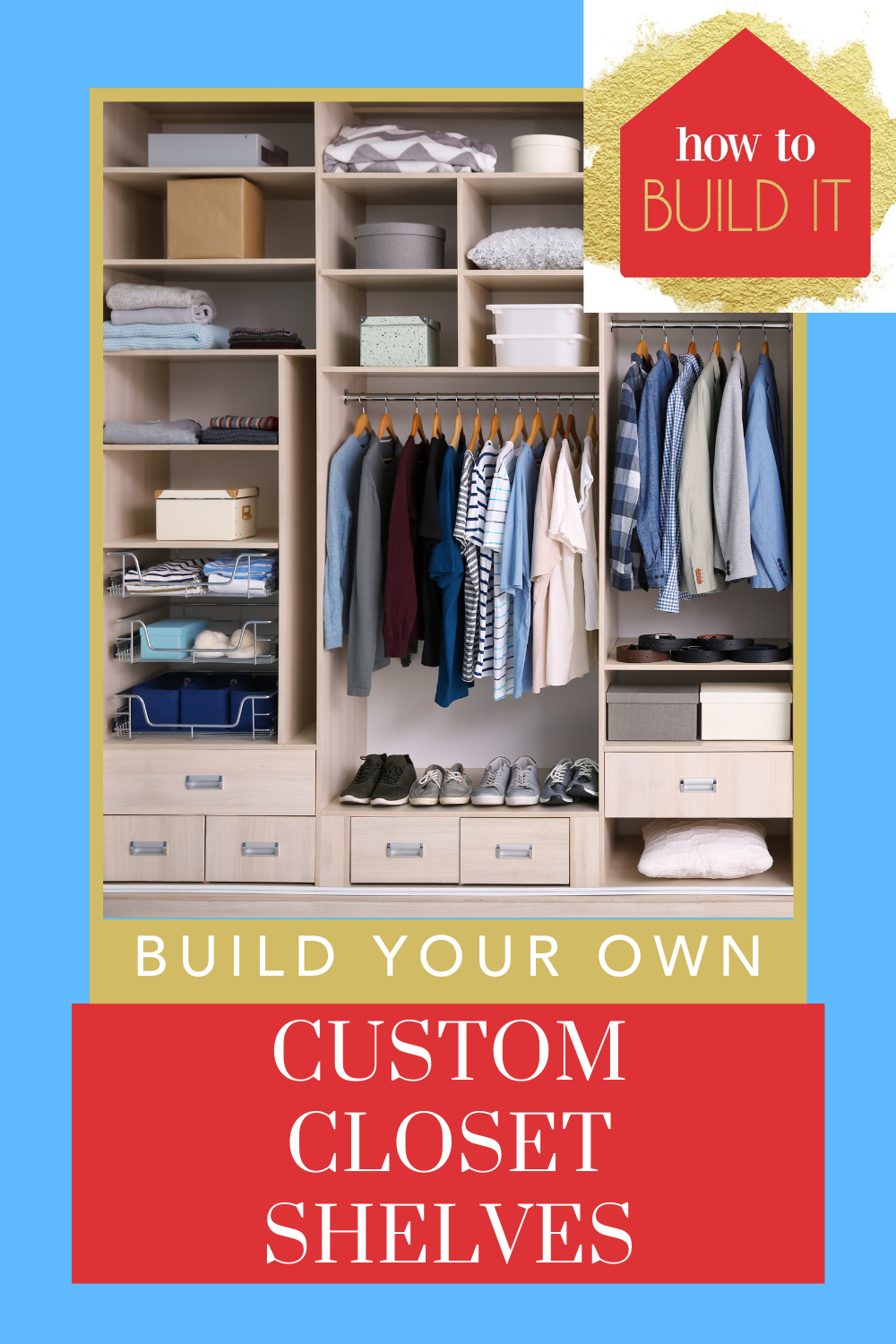 Like anywhere else in your house, shelves are one of the simplest and most efficient ways to organize your stuff. Adding shelves to your closet can really make your life easier and less of a mess.
If you want to know everything there is about closet shelving, you've come to the right place because this blog post is all about it.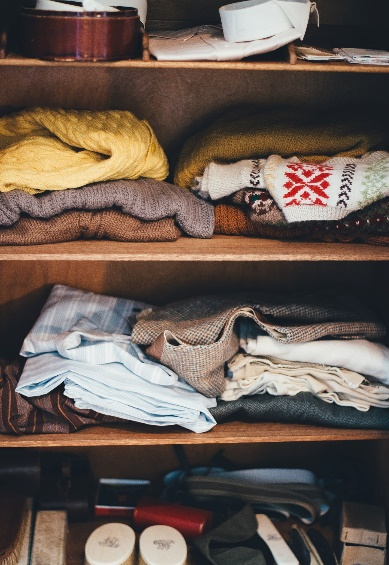 Why Should You Consider Adding Shelves to Your Closet?
It won't be wrong to say that adding shelves to your closet is actually a favor you do upon yourself because it's going to make your life easier at the end of the day. There are numerous reasons why you should consider adding closet shelving. The most prominent ones are:
Helps You Save Time
Adding shelves to your closet can help you save a lot of your precious time. You'll take longer to find things you need if you don't organize your closet and just keep dumping your stuff in it. It can be very frustrating, especially when you're short on time. However, if you've got shelves in your closet, you can keep all your belongings in an orderly manner and, therefore, find what you want in time without any hassle.
Keeps You Stress-Free
Having to dive into a disorderly mess to find your clothes for the day every morning can be quite a stress. Moreover, if you need to urgently retrieve something important from your closet, a messy closet will only make the ordeal a lot more stressful for you. You won't have to stress over anything closet-related if there are shelves in your closet and everything is arranged neatly.
Maximizes Storage
You may feel that your closet is too small to accommodate all your stuff, but you might be wrong. You don't need more space, but you need to organize your closet. You'll be surprised at how much space organizing your closet can make. Closet shelving can help you maximize the storage space and accommodate more stuff in less space.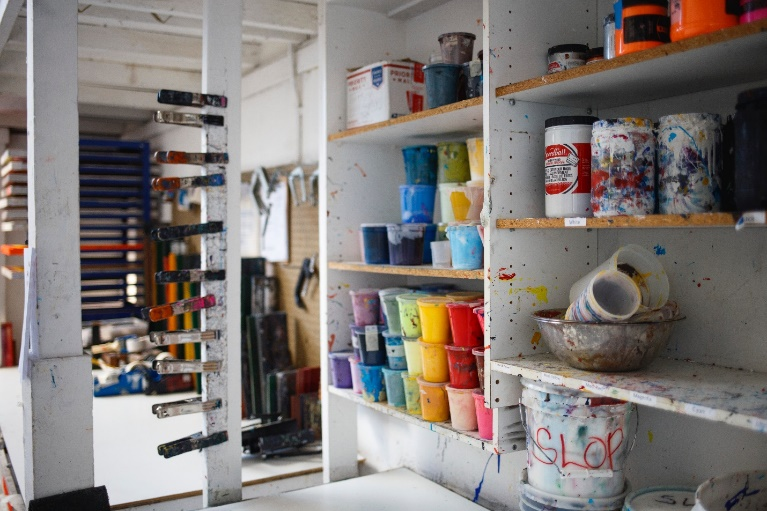 Types of Closet Shelving
If you're convinced that adding shelves to your closet is indeed a wise thing to do, you should first familiarize yourself with the many types of closet shelving so that you're able to include the right type of shelves in your closet.
Some of the major types of closet shelves include:
Fixed Shelves
Fixed shelves are the shelves that you'll see in most closets. They're fixed in place and can't be moved without the use of a screwdriver.
Adjustable Shelves
You can reposition adjustable shelves without the need for a screwdriver, unlike fixed shelves. You can move them up or down, depending on the size of the shelf you want, or remove them altogether if you're in need of extra storage space.
Corner Shelves
You can include corner shelves in your closet if your closet is made in L-shape and covers a corner. This will make sure the space in the corner doesn't go to waste.
How to Make DIY Closet Shelving
If you're planning to make closet shelving yourself, you need not worry. By following some simple steps, you can make shelves in your closet all by yourself.
Step 1: Empty Your Closet
The first step is to empty your closet completely. Remove everything there is. It's only then that you'll be able to evaluate the total space that's available to you.
Step 2: Take Closet Measurements
Start measuring the dimensions of your closet after it's completely empty so that you know how many shelves and what size of shelves you can build in your closet. Measure the depth of the closet closely and decide how deep you want your shelves to be. Once you've got this information in hand, deciding on the number of shelves will be easier.
Step 3: Decide the Height of Your Shelves
All the shelves of your closet don't have to be the same height. You may want to use each shelf for a different purpose, and the height of shelves will depend entirely on what you wish to store in them. If you want smaller shelves, you'll need more material, whereas you'll need less material if you want your shelves to be bigger.
Step 4: Finish the Drywall Inside Your Closet
The drywall on the interior of your closet might break while you pull away any older shelving. Make sure you patch any damaged parts of the drywall to achieve a perfectly finished, as good as a professionally-made closet.
Step 5: Paint Your Closet
Paint the closet in a color you like. You may apply a fresh coat of paint in color your closet is right now, or you may opt to renew the color. Allow the paint to dry thoroughly.
Step 6: Install Shelving Brackets
This is the more technical part of the project; therefore, pay close attention to calculations. Make marks inside the closet at points you want to install the brackets. It'll depend on how big or small you want your shelves to be. First, make marks with a marker and then install the brackets to be sure they're installed accurately.
Step 7: Install the Shelves
You can now install the shelf sheets, which could be either wood or laminate. Place the wooden or laminate sheets onto the bracket and make sure they're installed right and they aren't tilting at any place.
Pro Tip: Don't forget to glue your shelving brackets even if you've already screwed them tight. You'll want your shelves to be able to withstand the load.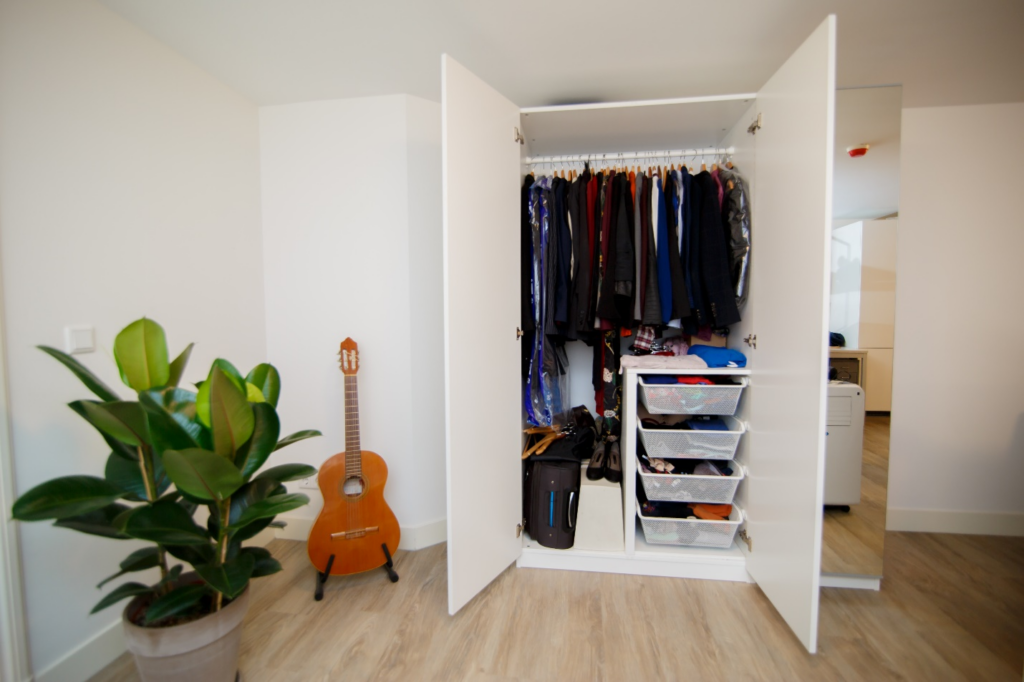 Things to Keep in Mind
When you're adding shelves to your closet, there are many steps where you may do things wrong, but that's okay. You aren't a pro-DIY-er. To help you through the project of adding closet shelving, we've listed some important tips that you shouldn't miss.
Don't Measure the Closet Down Till the Floor
If you've got a wall-fixed closet, this tip is very important for you. If you measure the height of the closet from the top to the floor and add a shelf at the very bottom, you won't be able to replace your carpet in the future. You'll have to take the shelf off to make space for removal of old carpet and installation of a new one. Leave a space of a few inches unoccupied.
Paint the Closet Before Adding Shelves
While this tip may sound useless, it's really not. If you paint your closet after installing shelves, you'll find it difficult to cover it entirely. Areas around the brackets might be too small for the brush to reach. It's best to paint the closet before installing the shelves so that there's no hindrance while you paint. It'll also ensure a smooth and professional finish.
Secure the Brackets Well
This is one of the most important tips to keep in mind. Make sure that the shelving brackets are tightly secured before putting a load on them. Let the glue dry completely. While the screws are usually enough, glue provides additional strength to the shelving brackets.
Don't Get Carried Away
In an attempt to add as much storage space as you possibly can, don't add too many shelves. While it may sound like a good thing to have more shelves, it's actually not the best thing. If you add more shelves, each shelf will be small in size that'll have only limited storage space. Adding fewer, larger shelves is a smarter way to go about it.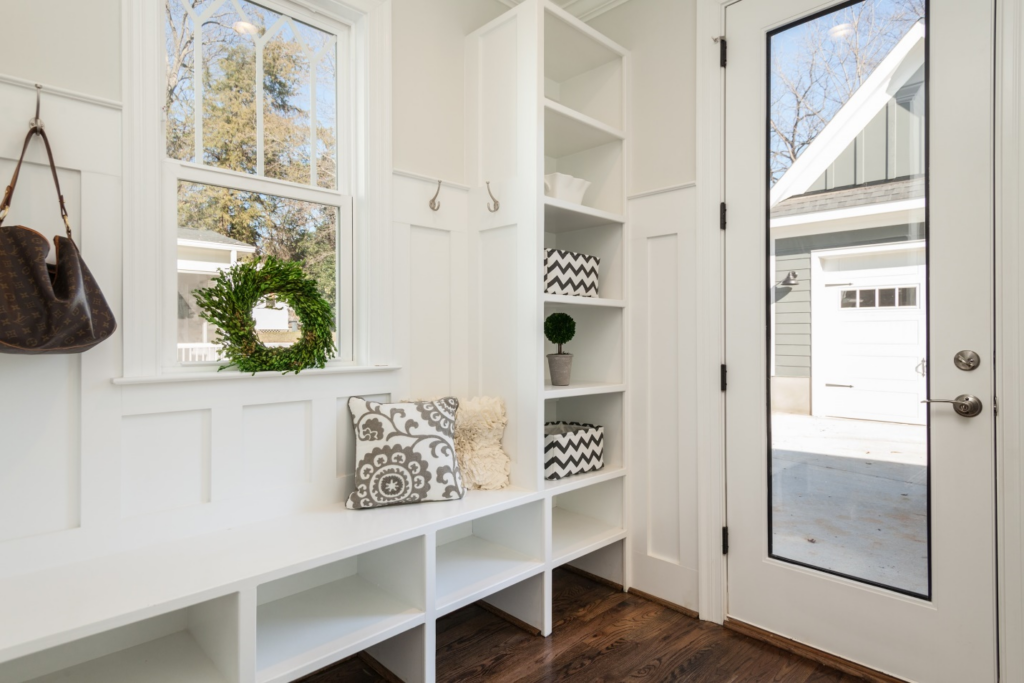 Closet shelving is an absolutely smart way to increase the storage space in your closet and make your closet look more organized. If you're an organization freak who just can't stand the sight of a messy and unorganized heap of clothes, closet shelving is just what you need. With this DIY closet shelving guide, you don't even have to worry about spending money on a professional carpenter. All you've got to do is get all the material and get to the job yourself! Keeping your stuff organized isn't that hard after all, is it?