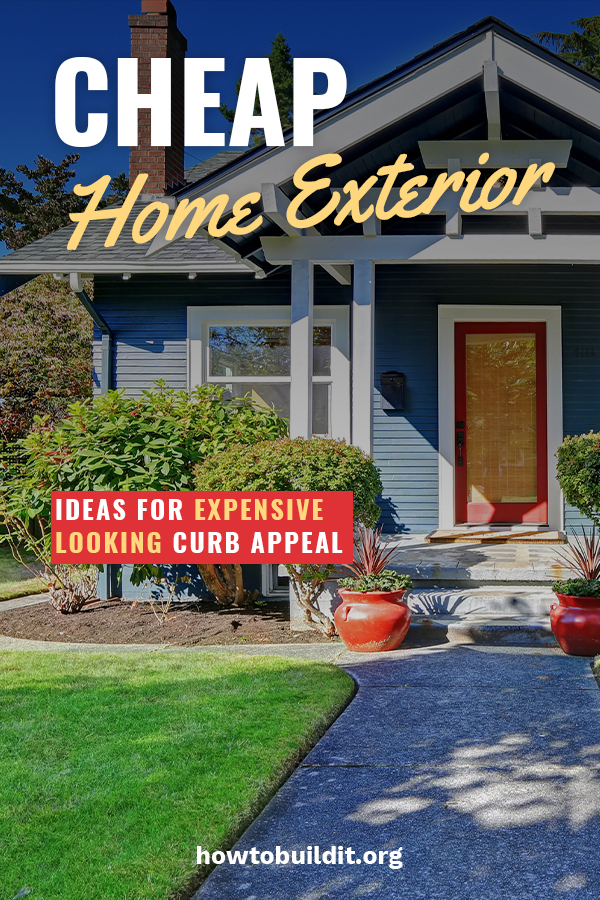 Designing the exterior of our home was one of my husband's favorite things to do when we went through our remodel. And I can't say that I blame him: curb appeal really says a lot about a home! Unfortunately, with all of the other drama of our remodel (remind me to tell you about it some time!) we weren't able to put as much money into the exterior as we would have liked. That being said, we found some cheap ways to get the look we wanted, instead! Take a look at our home exterior ideas for curb appeal.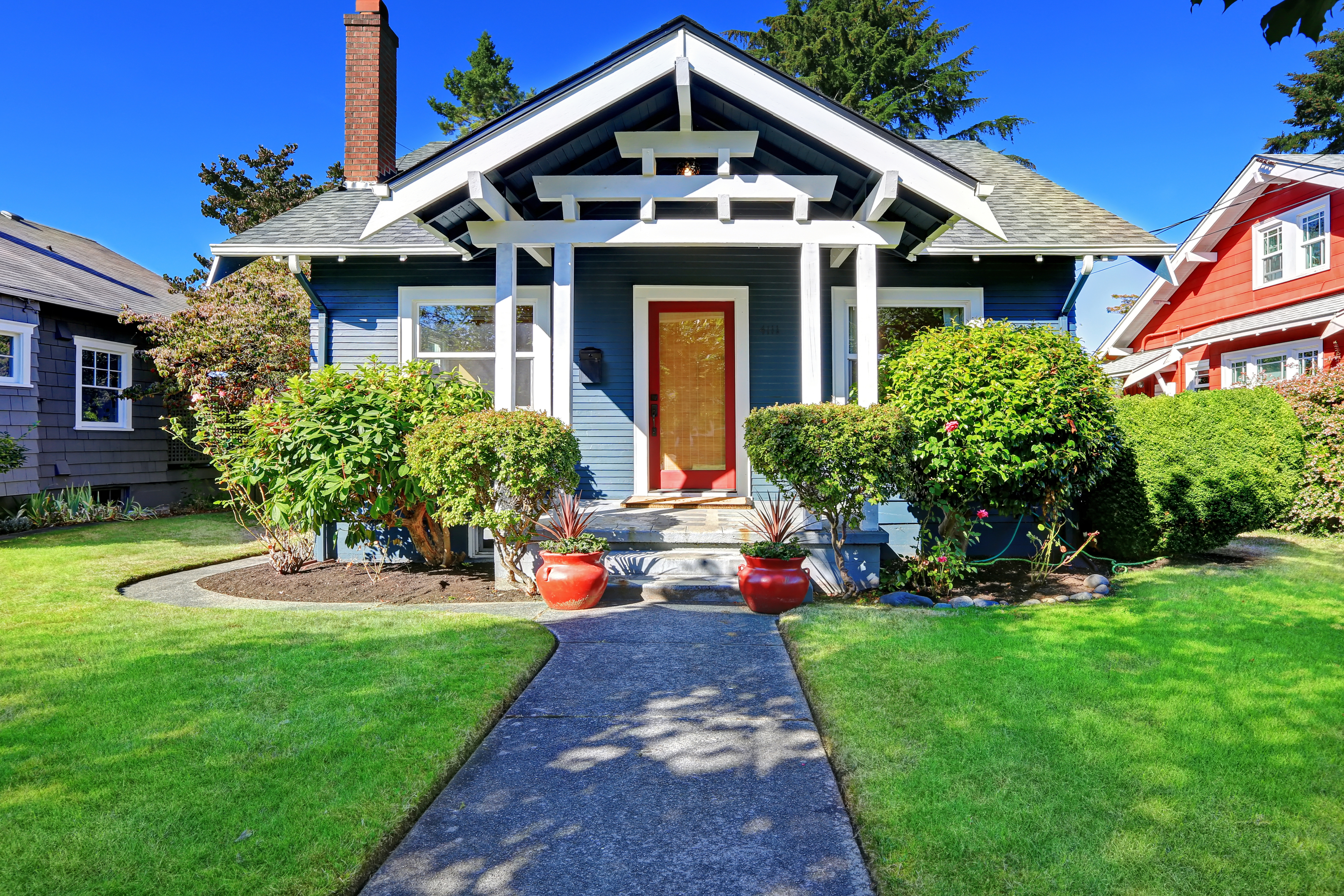 Cheap Home Exterior Ideas For Expensive Looking Curb Appeal
Revamp Your Front Door
If the paint on your front door is peeling off faster than you can blink, that's probably not going to be great for the overall curb appeal of your home. Sand down the old door, removing all of the old paint, and go with a vibrant new color. If your budget allows for it, I recommend updating the hardware, as well.
Paint Your Window Trim
Let's be honest, peeling, old paint doesn't look good on a front door–or really anywhere else on the front of the house! If your window trim needs a facelift, a quick coat of fresh paint will provide just the thing. Now also might be the perfect time to re-paint your shutters, if you have them!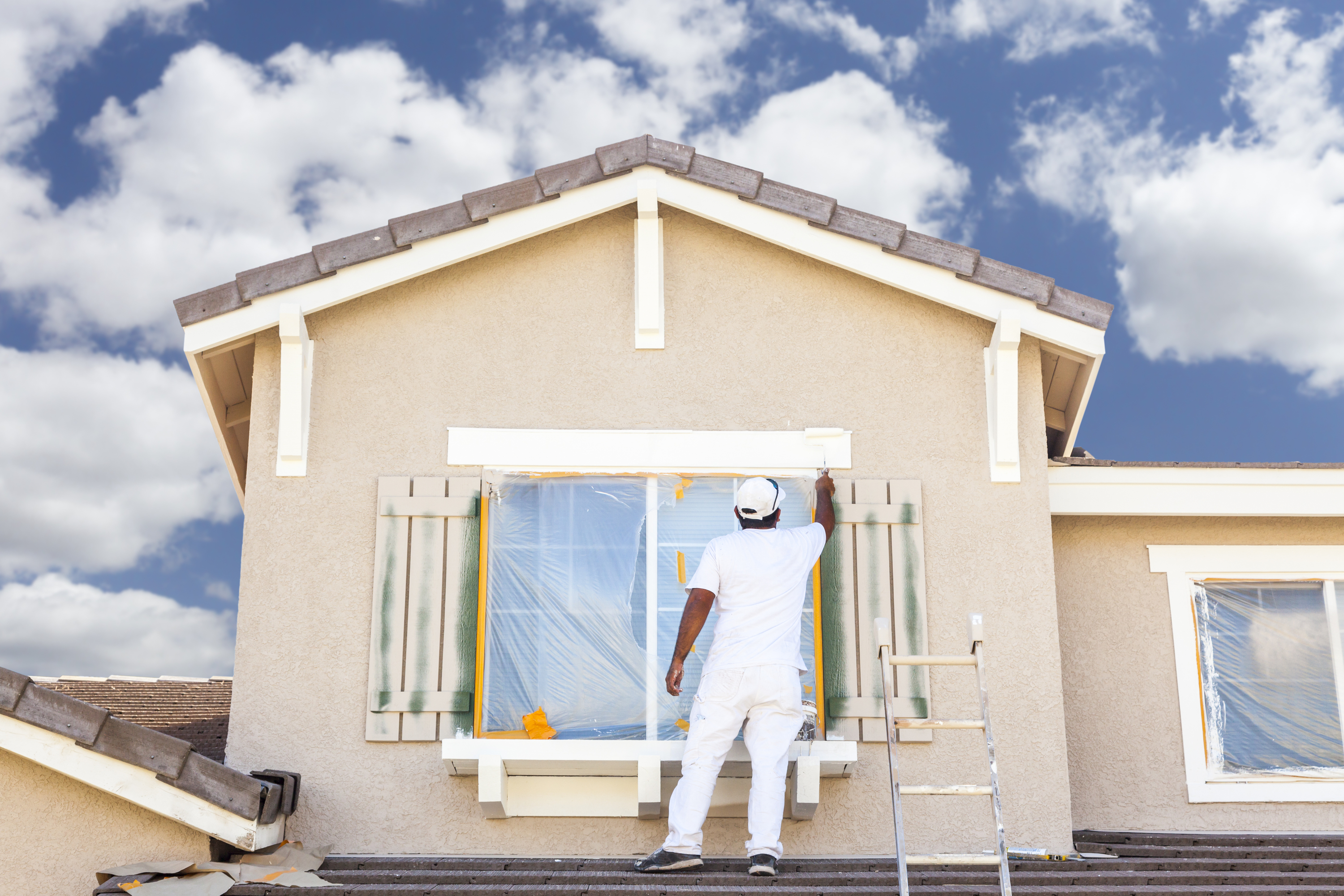 Upgrade Your House Numbers
One of the easiest exterior home upgrades, revamping your house numbers is a great way to boost the appeal of your home. Check out
this article
of mine, it's full of DIY house number ideas.
Give Things A Good Powerwash
Sometimes, the problem with something isn't that it's old and outdated, it's that it's dirty. Before you make any major changes to the exterior of your home, give it a good powerwash. Powerwashing is an easy way to remove set-in dirt or gunk from ANY surface. They're really inexpensive to rent for an afternoon, too.
Liven Things Up With Potted Plants
A strategically placed potted plant here and there can really do wonders in making your space a little bit more welcome. Surround your porch with potted plants, and even consider adding some window boxes. Though
this idea
is one of the more expensive on the list (plants and pots can really add up!) it's one that you will enjoy all season long.