Bored with your bathroom? It's time to beautify! Get inspired with these ideas: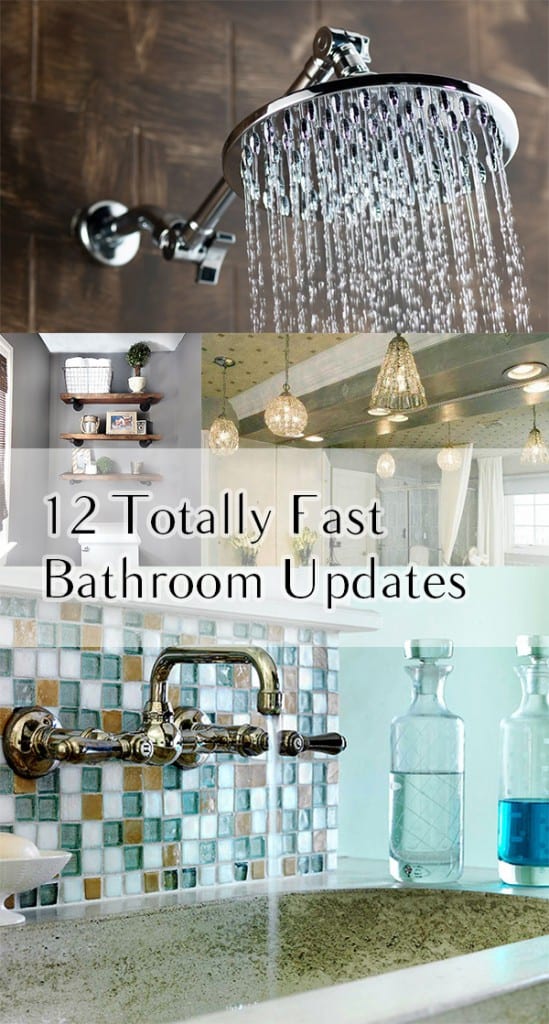 1. Install new knobs on the cabinets.
One fun idea: re-purposed door knockers! Such an adorable idea from Better Homes and Gardens.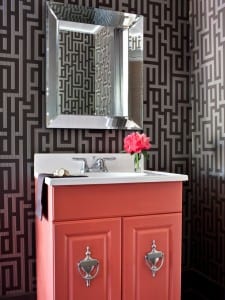 2. Install hanging mirrors
Hang from a cool knob with a beautiful ribbon. For effect, also hang antique hand mirrors next to the large mirror.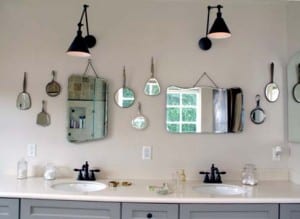 3. Buy a new shower curtain and towels.
Chances are, it is time for some new ones anyway! I so often forget to buy fresh towels in my home. This idea is from On Sutton Place.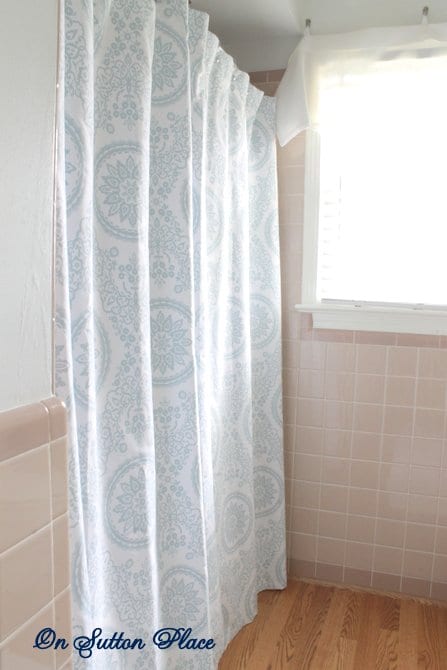 4. Recycled Shower Curtain
If you don't want to buy a new shower curtain, you can create one from towels! A surprisingly cute look! You could also make towel curtains to cover a window or frame the vanity.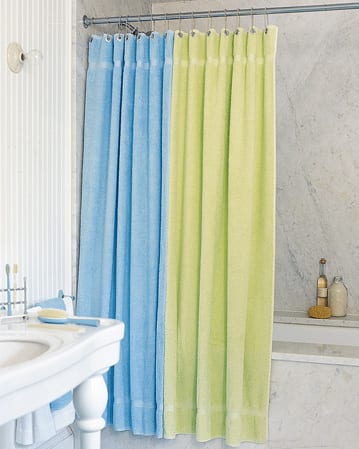 5. Add a Pop of Color
If you've got a plain white bathroom, add some color to one wall (or all of them!). Looks especially dynamic behind the vanity.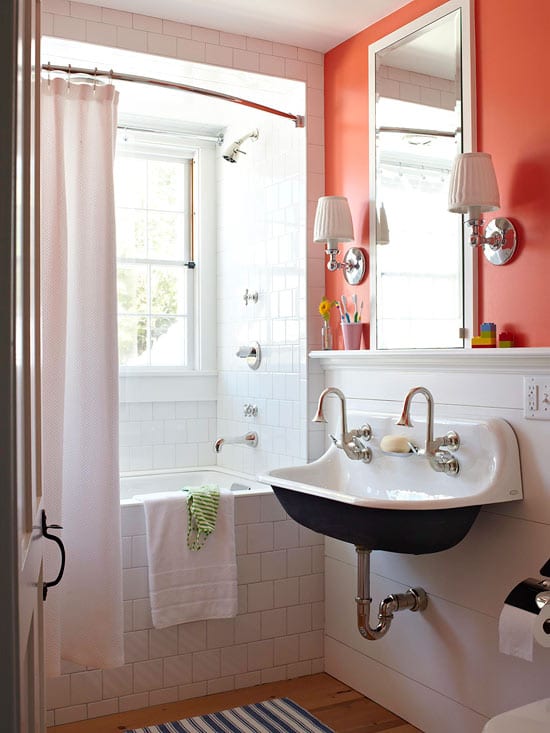 Image from Better Homes and Gardens.
6. Back Splash
Install a back splash behind your sink and around the vanity.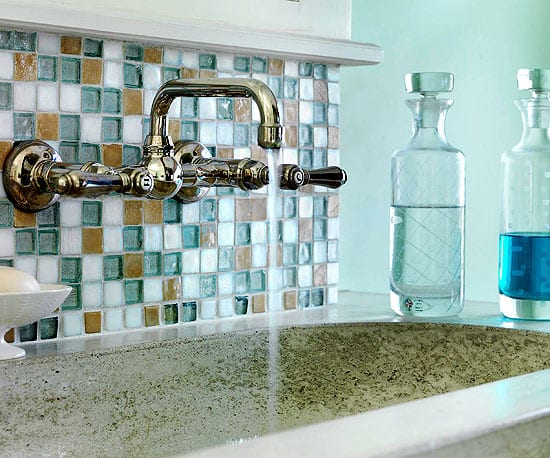 7. Jazz Up Your Mirror
Frame your bathroom mirror by adding trim around the edge. This makes for a much more finished look.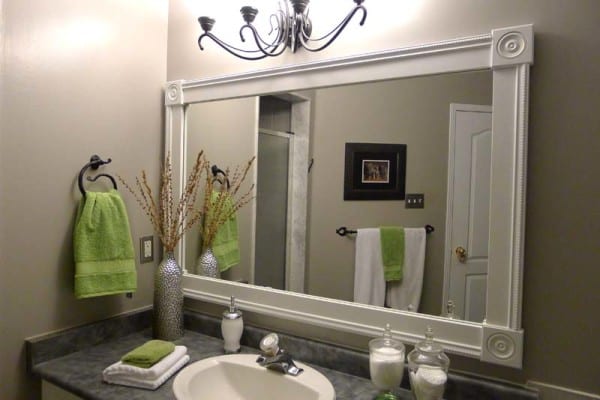 Image from Rema-Soft.
8. Update Your Light Fixtures
Go bright! Go beautiful! This simple update will make your bathroom look completely different!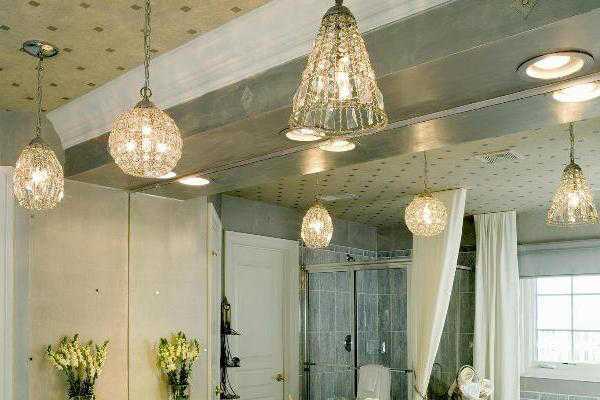 Image from Bathroomist
9. Recycle Old Crates
Old crates make excellent storage bins for extra toilet paper or other bathroom necessities. This excellent upcycling idea is from Real Simple.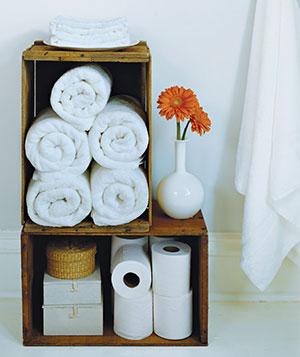 10. Organize Your Drawers
There is nothing more embarrassing than rifling through your filthy bathroom drawers. Make locating your products easy with a drawer organizer.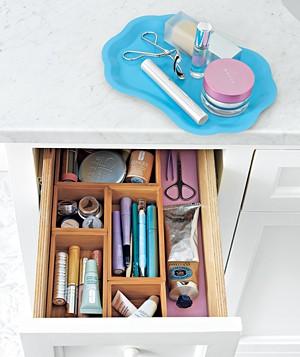 Image from Real Simple.
11. Change Your Shower Head
You heard me, finally get rid of that shower head with no water pressure. You will feel better, and your guests will too!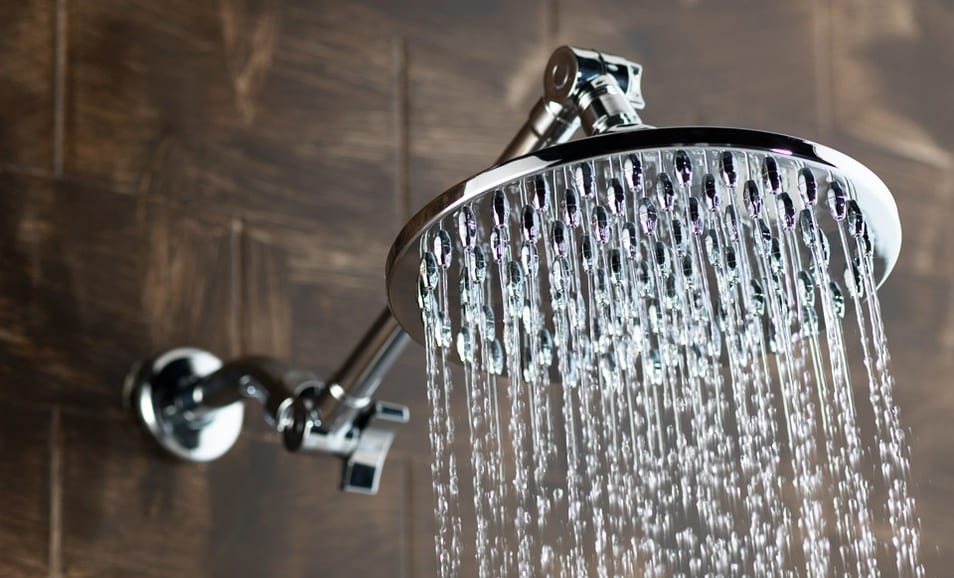 Image from Finest Shower
12. Boost Storage Space
If your bathroom is in need of some storage space, add a shelf of two above the toilet. You can store products here, or simply use it as a space for decorating!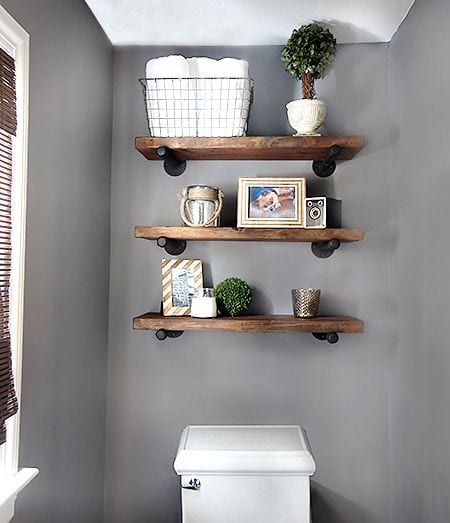 Cute idea from Dwelling In Happiness