I love the look of a classic craftsman home! There's just something so beautiful about all of the woodwork and other elements of the home. If you've always dreamed of a beautiful, craftsman home, but can't find one in your price range or region, add these five elements to your home. These are classic elements of craftsman homes and I love all of them!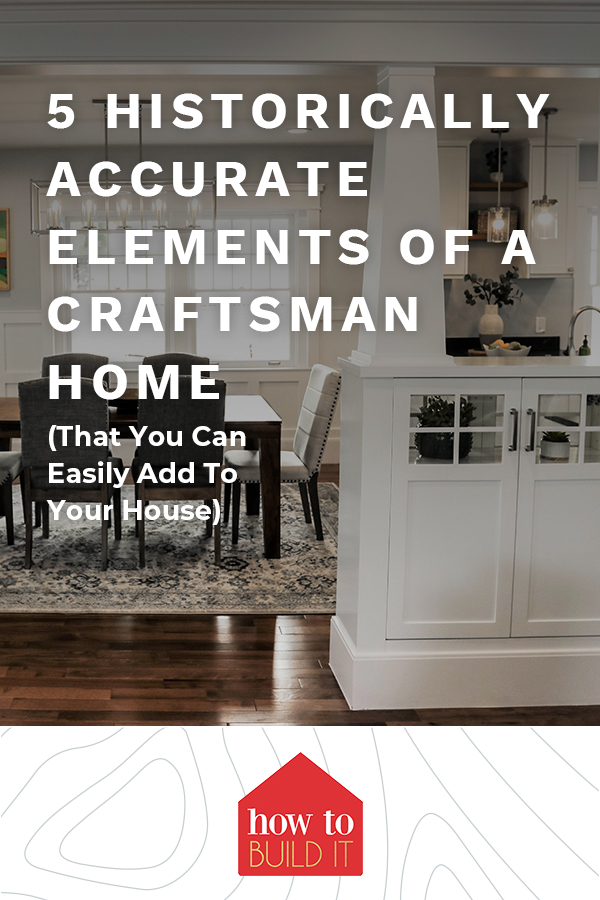 The craftsman style home emerged in early 1900s and is said to be an offset of British architecture. Craftsman style homes are called "craftsman" because the name is inspired by the Arts and Crafts movement in England. The movement highlighted things that are artfully decorated and skillfully crafted.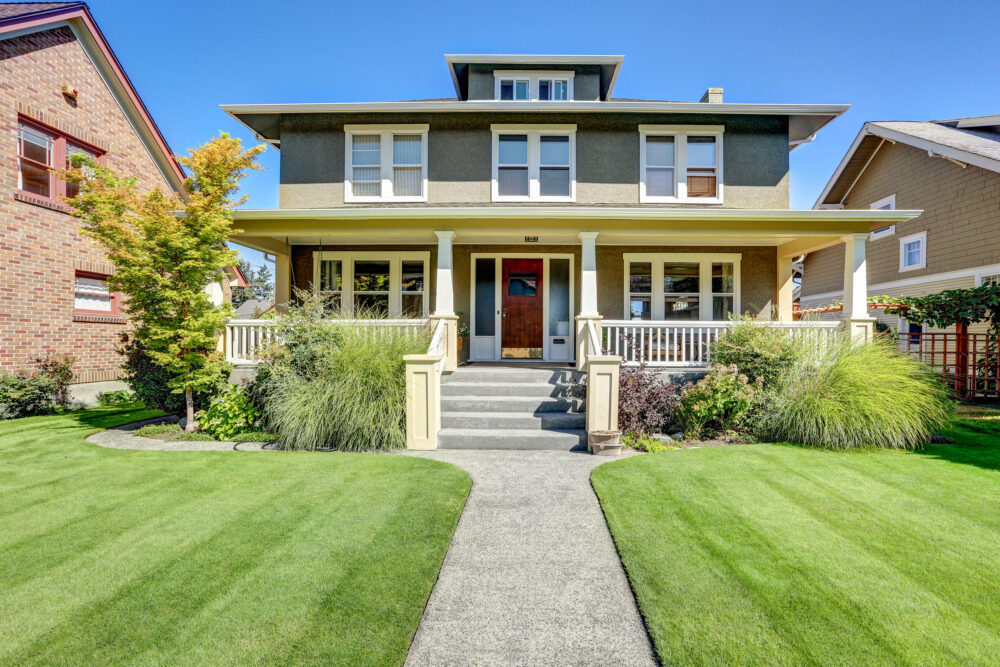 5 Historically Accurate Elements of A Craftsman Home (That You Can Easily Add To Your House)
Built-In Cabinetry And Fireplaces
If you visit a historical home in any area of the country, one of the things you'll find most frequently is built-in cabinetry, bookshelves, and nooks. Classic built-ins were a bit of a status symbol and their functionality is truly unmatched. Every home needs some sort of functional storage unit, and built-ins are absolutely timeless. Though creating built-ins in your own home might mean that you have to sacrifice a bit of floor space. This tutorial will walk you through the project really easily.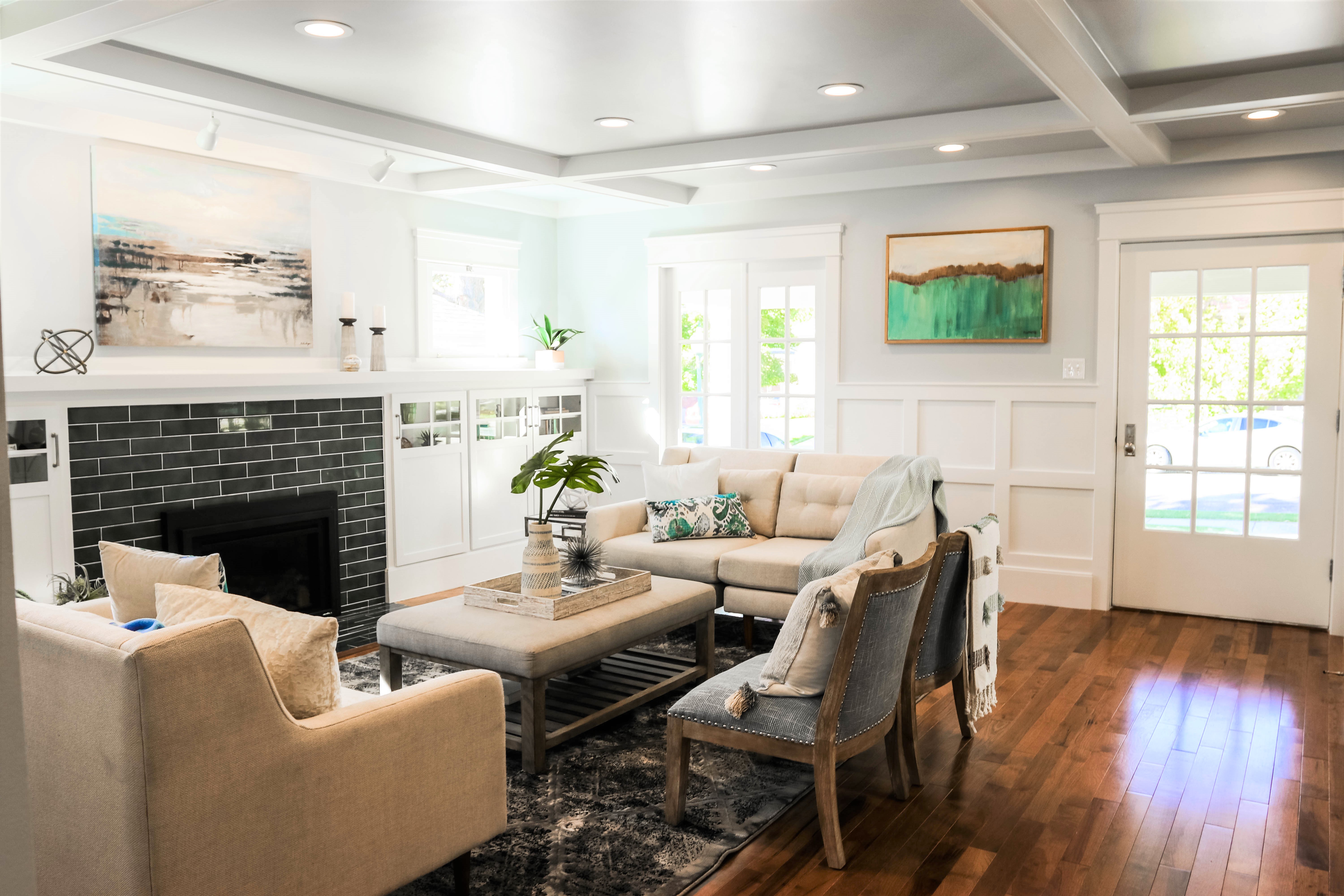 The Craftsman Style Front Door
Classic craftsman homes always have a very distinct front door. Usually, they are partially paneled with glass panes on only the upper portion of the door. There's something so sturdy about a thick, wooden door that looks like this. Though it seems like a daunting project, it's relatively easy to swap out your front door for one a little bit more craftsman style. This article of mine will help you with your own front door renovation. You can find great craftsman doors for sale on Amazon (yes, really. Though I am not sure if they accept Prime?) or at a local place like Home Depot.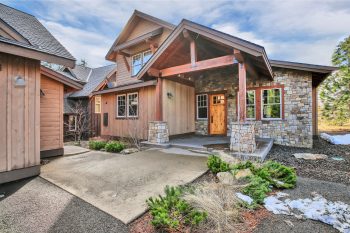 Tapered, Square Columns
A craftsman home isn't complete without tapered, square columns holding up the roof. Though it might be a bit of a feat to incorporate these columns into a wrap-around porch (if you are lucky enough to have one…jealous!) this tutorial explains it extremely easily.
Neutral Paint Colors
Typically, classic craftsman houses were always painted in neutral, earthy tones. Although I have seen gorgeous blue and tan craftsman homes, I recommend picking a color scheme that leans more toward green and brown. If they are the correct shades, the two colors pair wonderfully together. It is kind of a daunting task to completely repaint the entire exterior of your home but you'll never regret this DIY project!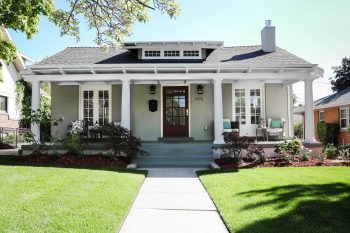 Exposed Beams and Thick Crown Molding Inside
Adding exposed wooden beams in the living space along with some gorgeous crown molding in other areas throughout your home really completes the look. Learn how you can make your own DIY fake beams here. And crown molding here. Just look at how beautiful it looks below!