A wooden fence is a great benefit to your property value and curb appeal….unless it's looking worse for wear. The best way to make your wood fence last is to keep it painted and/or stained, because that protects the wood from weather's wear and tear better than anything else. The good news is that painting your fence is a great DIY project! Here are some tips on how to paint a fence–fast!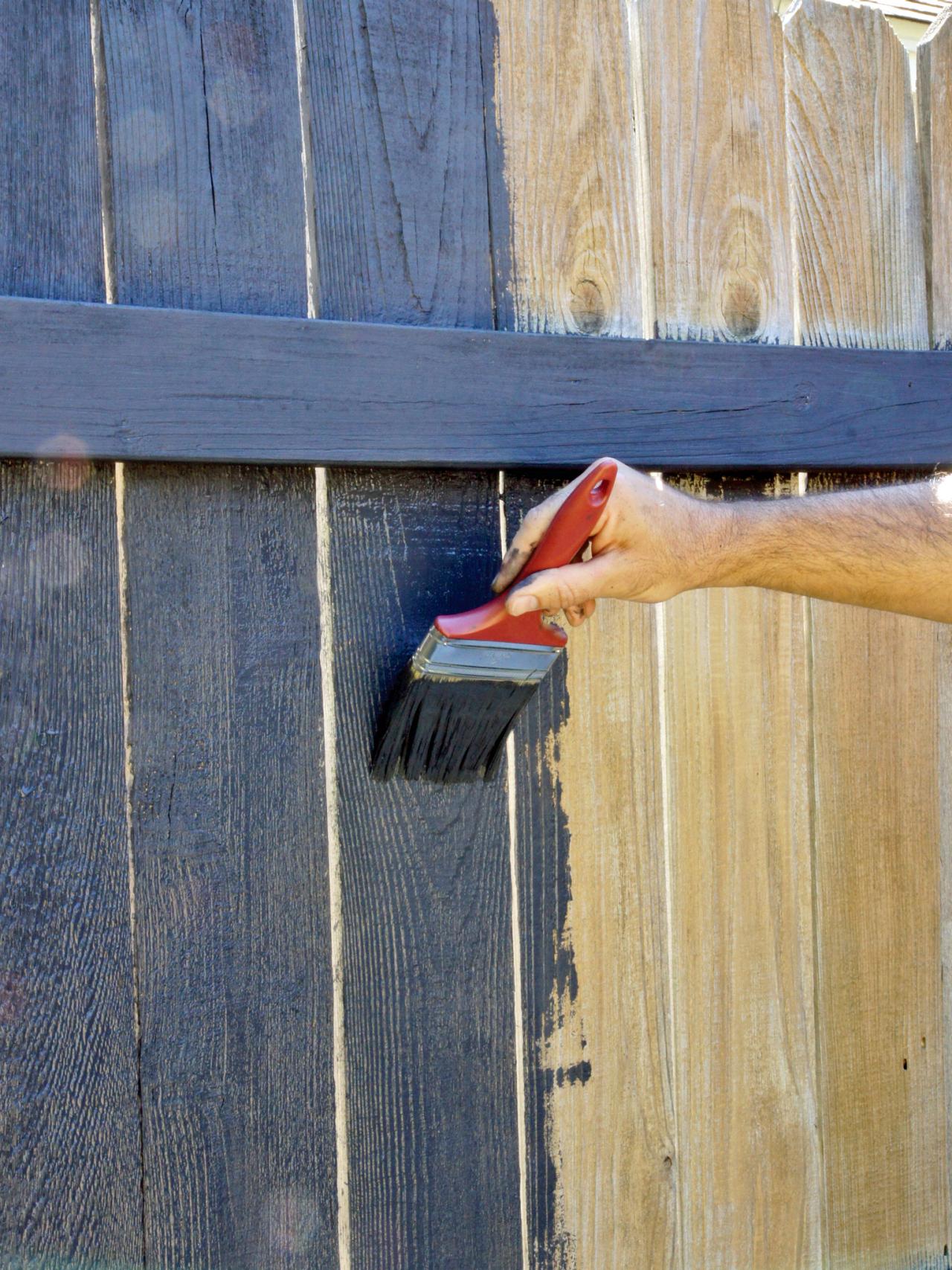 Before you begin, there is some prep work you must do to ensure that your paint job will be the best it can be. Research your paint choice carefully, and be sure that you buy a paint rated for exterior use. It's also a good idea to consider how your paint color will look as it weathers. The number one thing you must do is make any repairs to the fence–slats, posts, etc.,–and then thoroughly clean the fence. A power washer is the best and fastest way to get the fence clean. This before-and-after from The Turquoise Home really illustrates what a big difference a good power washing makes!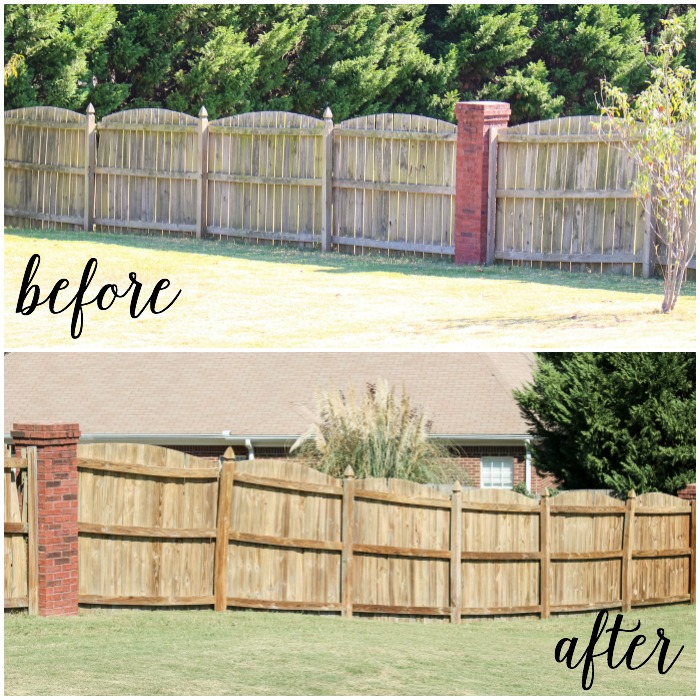 Now that your fence is repaired, cleaned, and has sat for a day or two to thoroughly dry, it is ready for paint. Hands down, the quickest and most effective way to paint your fence is to use a paint sprayer. Note: use plastic sheeting to mask off any areas that need protection from overspray.
The method with a paint sprayer is quite similar to using a can of spray paint. Take sweeping motions, moving up and down the pickets, and leave a light, thin coat of paint each time. Thin coats are the way to prevent runs and drips from ruining your paint job.
If you prefer to use a brush or roller, those are perfectly acceptable methods. Use long motions and follow the grain of the wood. Just know that this method takes much longer than using a paint sprayer, but the results are the same. Enjoy your beautifully painted, like-new fence!