I usually just send my kids off to school with those generic Valentine's for their classmates because 1) they're cheap and 2) they're fast to throw together! Those little Valentine's are great for elementary kids but not so much for my good friends and neighbors. This year I wanted to be a little more creative with the gifts I give friends and neighbors, so I started looking and found all these great ideas for homemade gifts and favors!
Cupcake in a Cup: It's not anything spectacular but I think these gifts are adorable. It's not hard to whip up some cupcakes, am I right?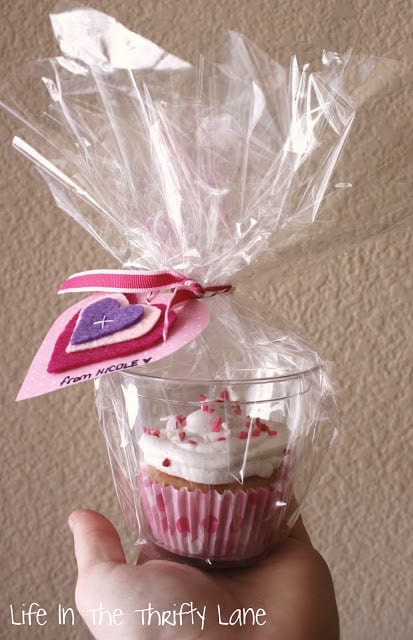 Candy Filled Jars: Because Halloween shouldn't be the only holiday that people get spoiled with candy of all varieties.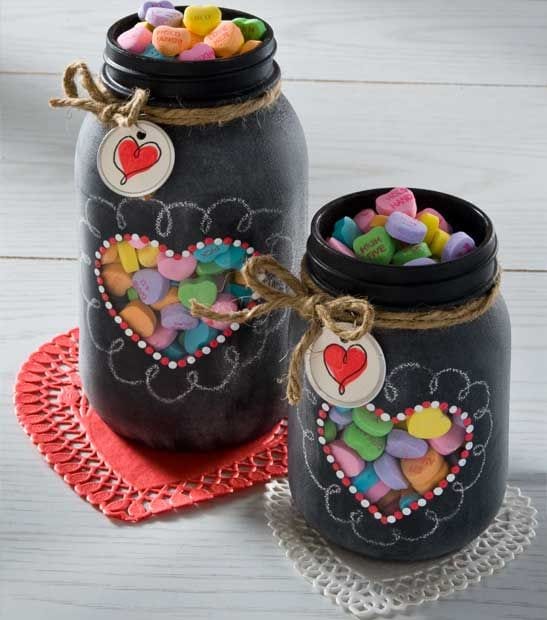 Soda Can Bouquet: Because flowers are overrated.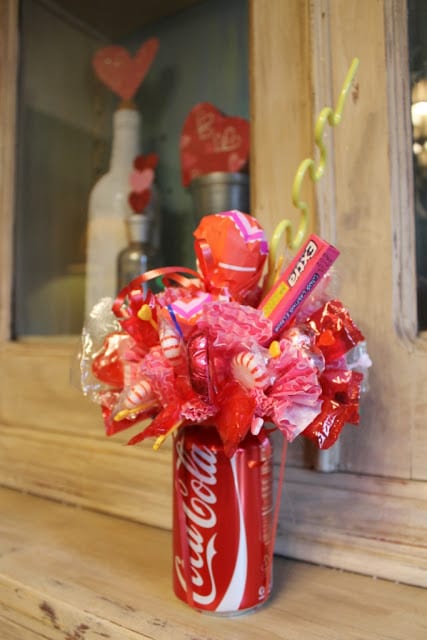 Snack Mix: These are actually going to my kids' teachers.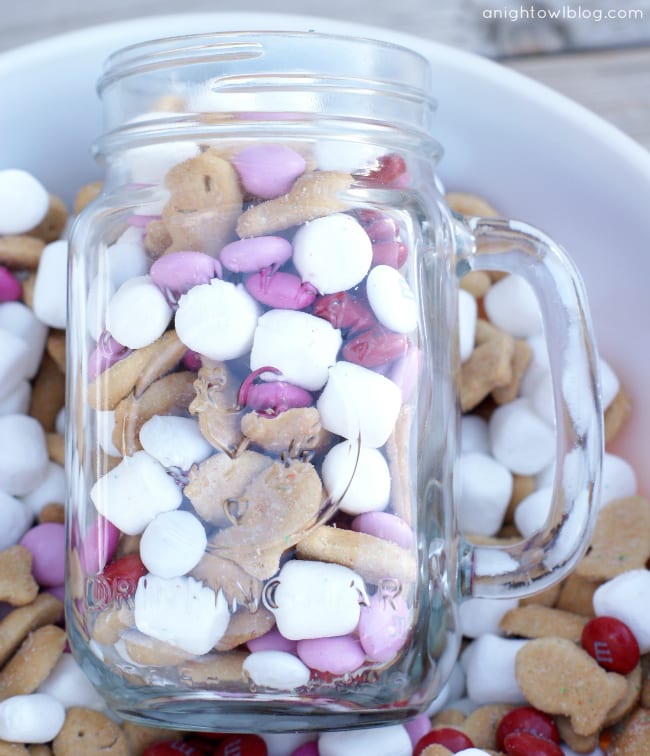 Gumball "Machines": I teach Sunday School at my church and I plan to give these to the kids I teach! I'm pretty excited.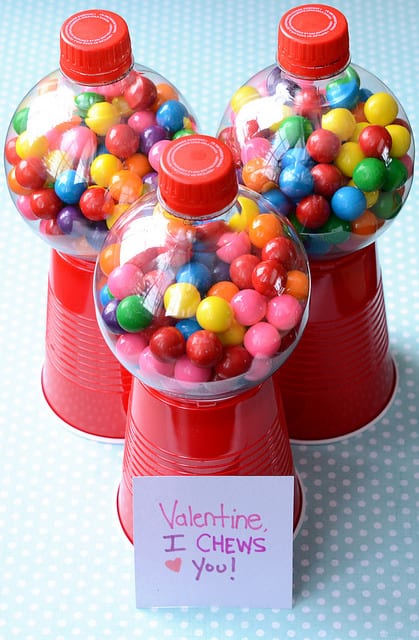 Felt Heart Hand Warmers: I don't know where you live, but where I'm from it's still freezing in February. I might have to make an extra pair for myself 🙂 Get the tutorial from Hello Natural.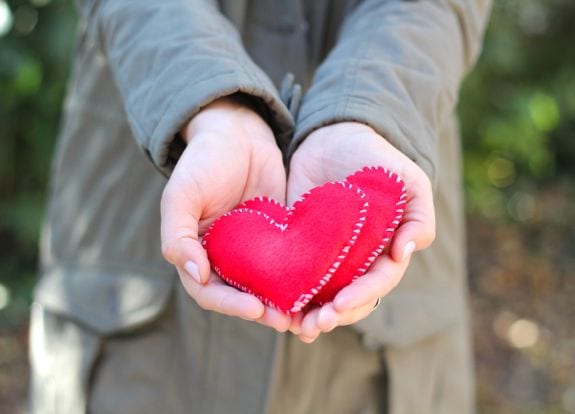 Obre Glitter Candles:because who doesn't love candles, and who doesn't love glitter?! Tutorial from A Glimpse Inside.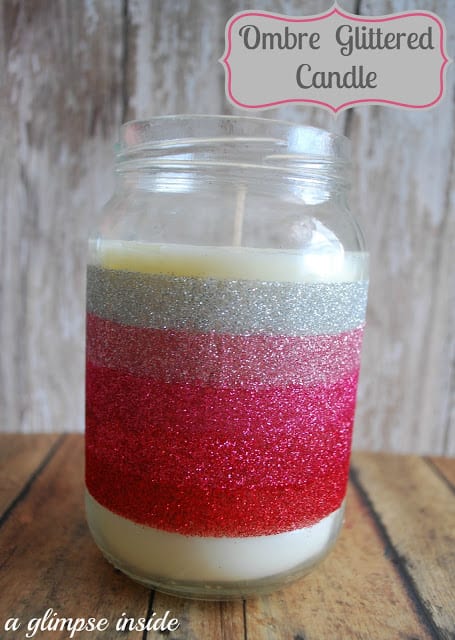 Dollie Heart with Red Hots: They are pretty easy to make, super cute, and you can add whatever candy you like! Find out how to make yours from Chic Tags.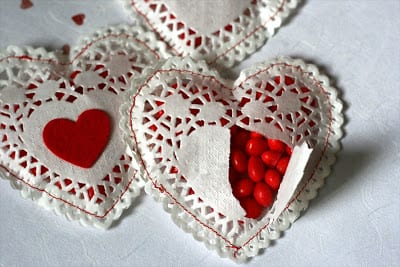 Candy Kabobs: Get creative with all of your favorite candies! I thought this was a great idea from Mom Endeavors.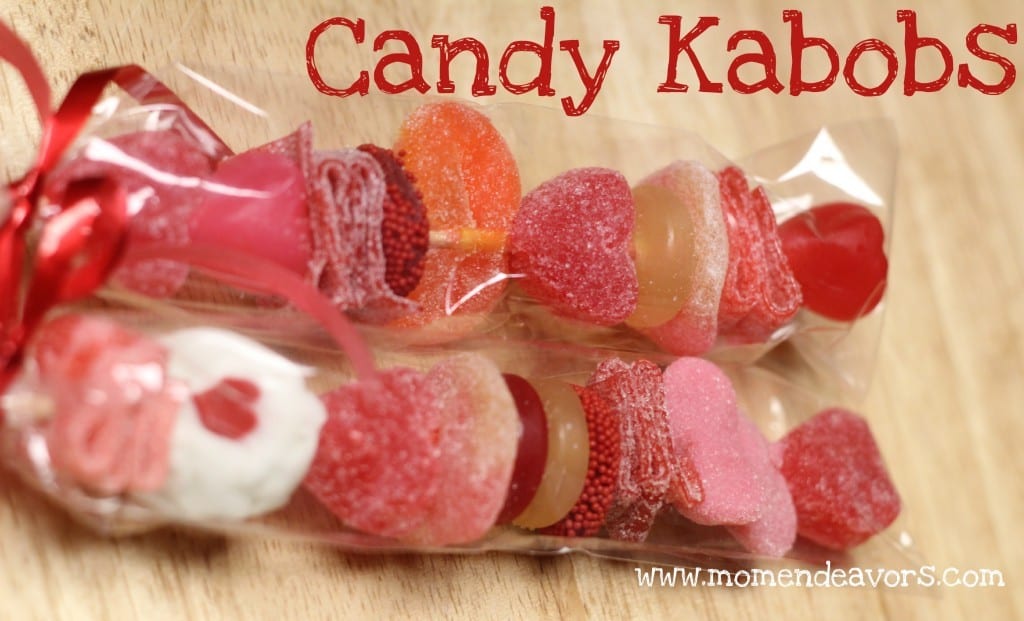 Hershey's Kiss Pencil's: Another great idea for the kids teachers! Idea from Handmade Website.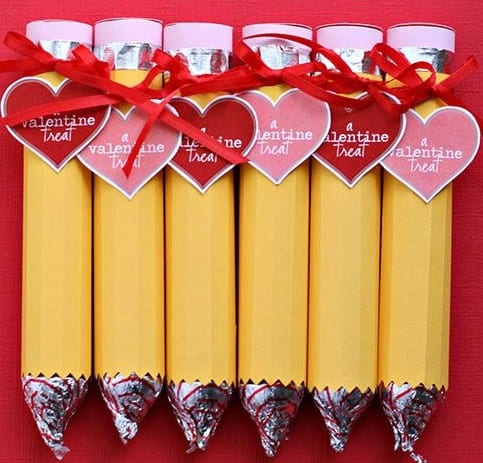 Pink Marshmallow Hot Chocolate Kit: because hot cocoa isn't just for Christmas! For the recipe visit Soho Sonnet.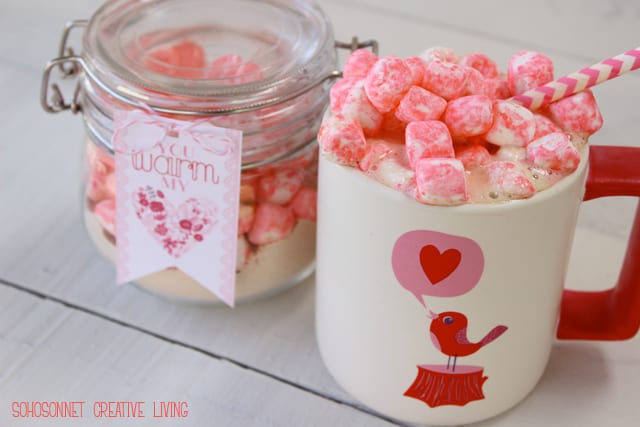 Caramel Apple Kit: just because they are so yummy!! I could make a tradition out of this one. Get the full tutorial from Design Eat Repeat.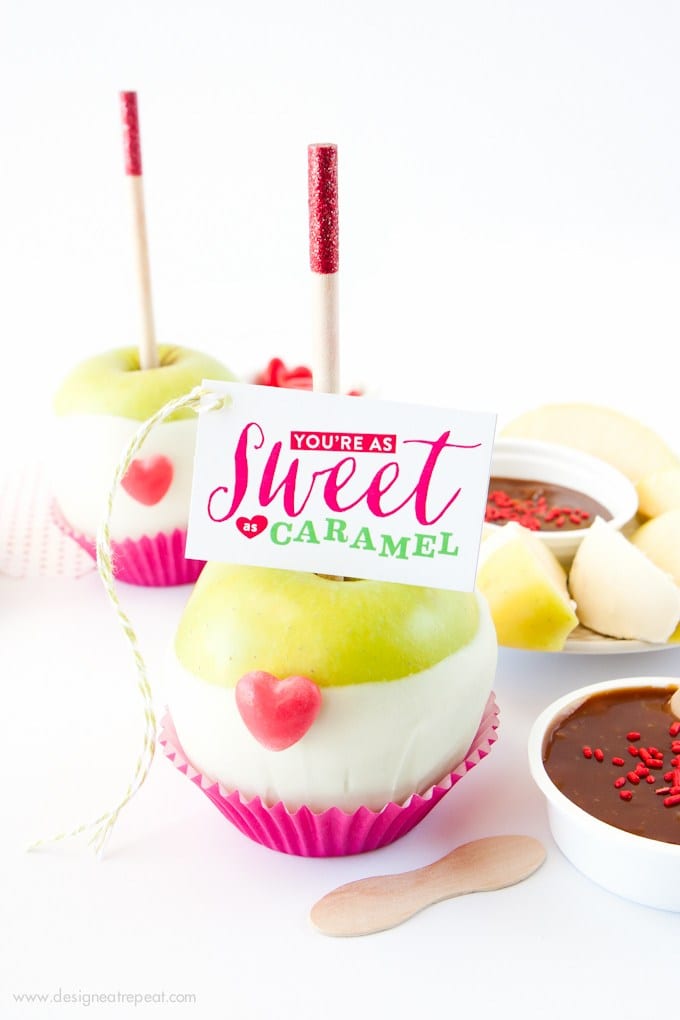 Secret Pocket Pillow: You could include a love note, or just a sweet note for a friend. Idea from See Kate Sew.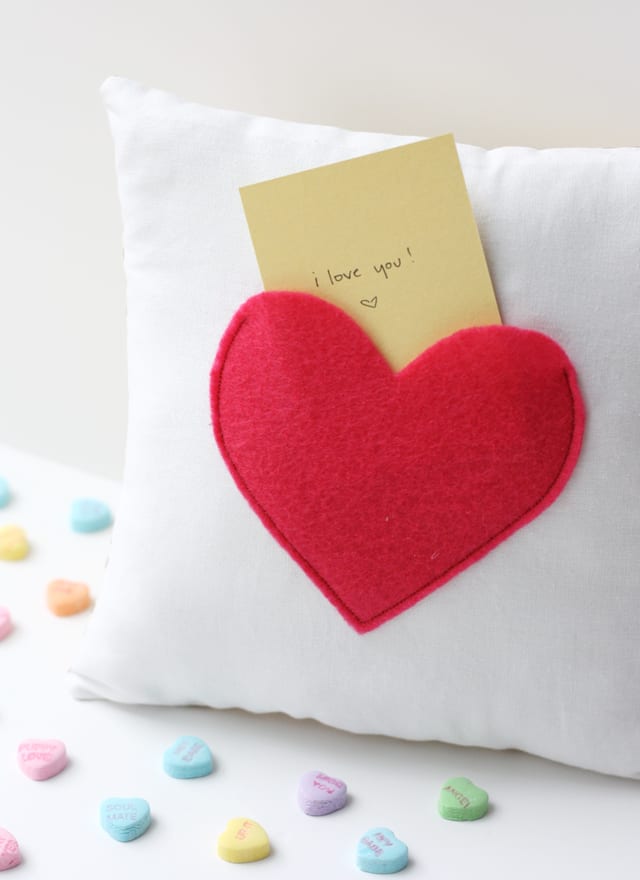 Handprint Heart and Footprint Poem: this one might not really be for neighbors, but such a cute idea for Dad or Grandparents! Idea from Love Bugs and Postcards.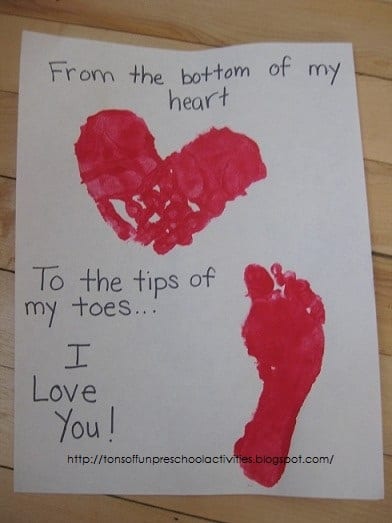 Cupid's Arrow: How cute are these? Idea from Homemade Interest.