So, as much as I love Valentine's Day because of all the goodies and gifts, I sometimes struggle with the day for the same reason. My husband and I made a New Year's resolution to limit the sweets in any way we can. My kids, though they don't know it, will be feeling the effects of this. It will all begin with the valentine's gifts they'll take to their school mates!
Bookmarks
There are SO MANY different kinds of bookmarks you can make but I think these little paperclip bookmarks are my favorite.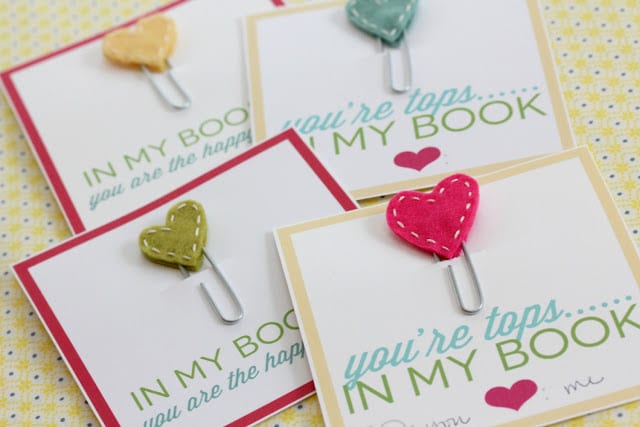 Pencils
As a kid, I hated this. As a mom, I'm more than happy if my kid comes home with a handful of pencils rather than candy. So…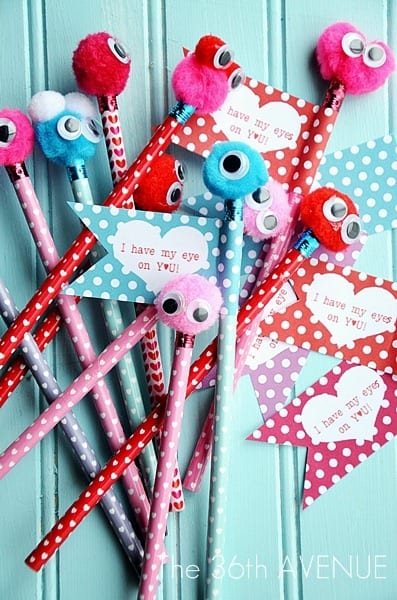 Magnifying Glasses
Why? Because how many of these did you get as a kid? None? Me too. And if I had gotten one, I would've thought it was the coolest thing in the world.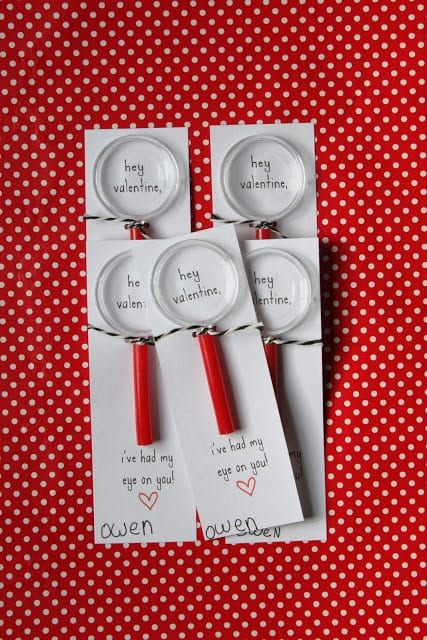 Socks
Ah! You can find socks everywhere and it's yet another unique gift. I love socks.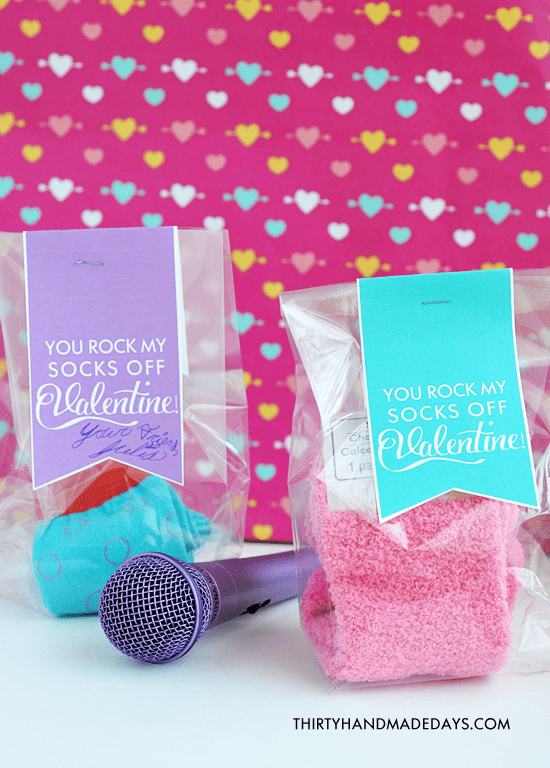 Glow Sticks
I can't think of any kid who is either allergic to these or hates these. They're a safe bet!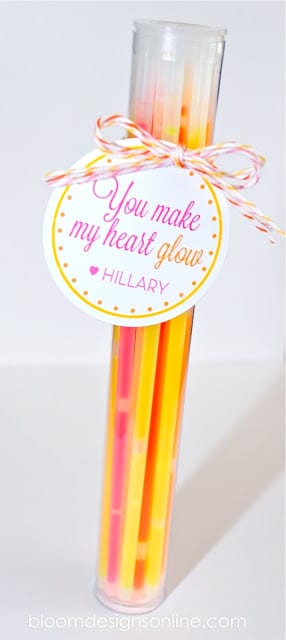 Whoopee Cushions
I'm a kid at heart. Truly! I know my son would love getting one of these!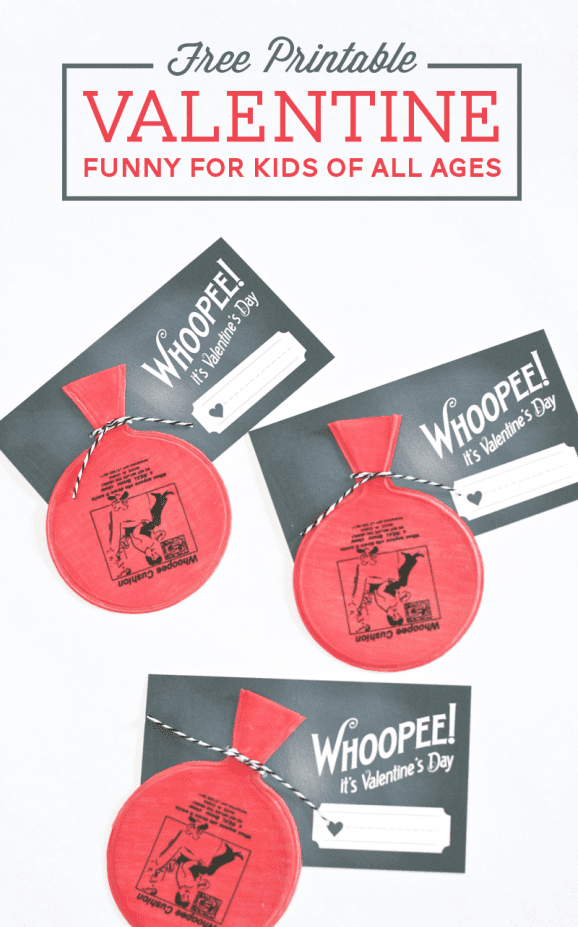 Bee Mine
How cute is this? And everyone loves Burts Bee's lip balm! Get the printable from Pizzazzerie.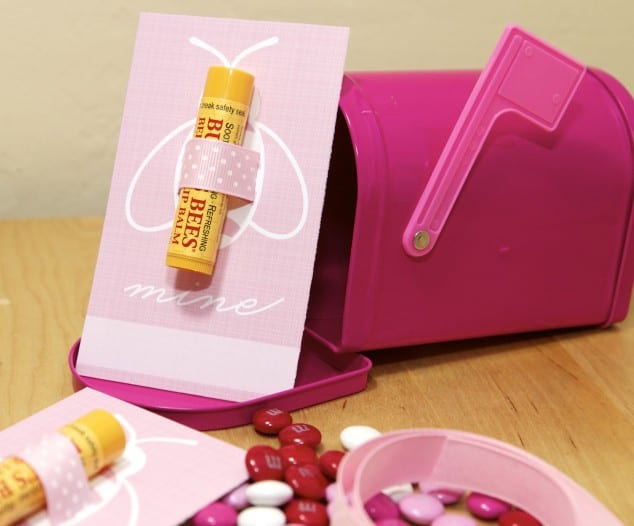 I Think You are Just Write!
You could do fun pens, or pencils! (depending on the age) Idea from Bits of Everything.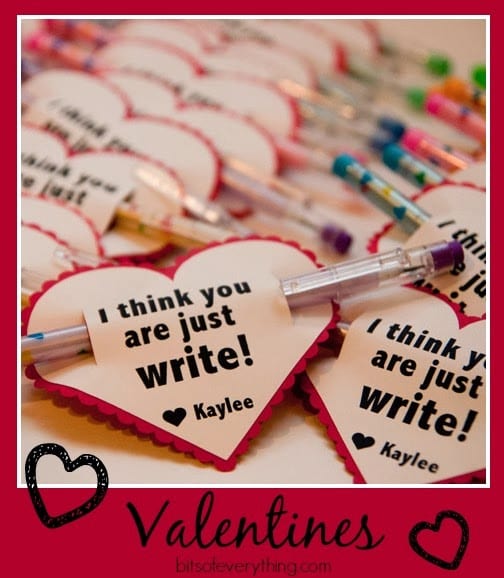 You're Just Plane Awesome
The little boys in younger grades would think this was the coolest Valentine! Idea and tutorial from A Little Tipsy.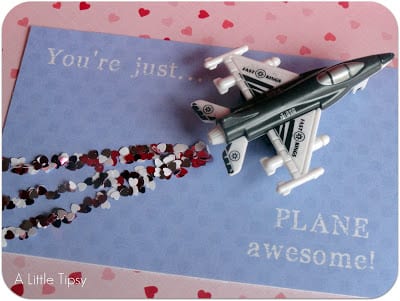 Friendship Bracelets
A good craft project with your child! And they could choose what they wanted the bracelets to say! Tutorial from It Happens in a Blink.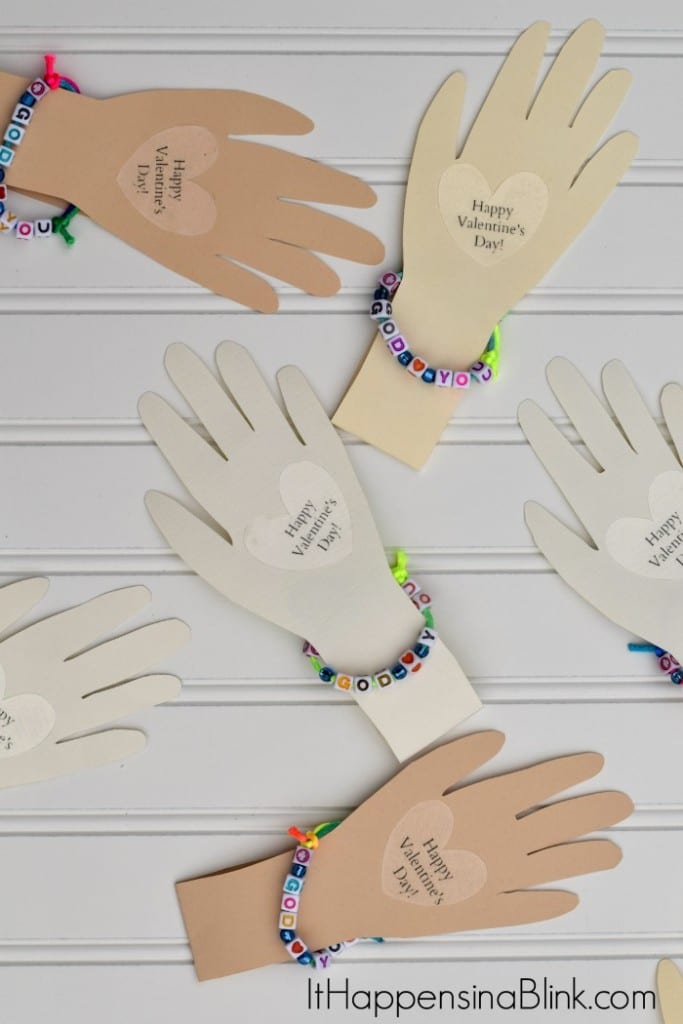 Matchbox Cars
Is your child more into cars than planes? Here is a perfect idea for them! Idea and printable from Love and Lion.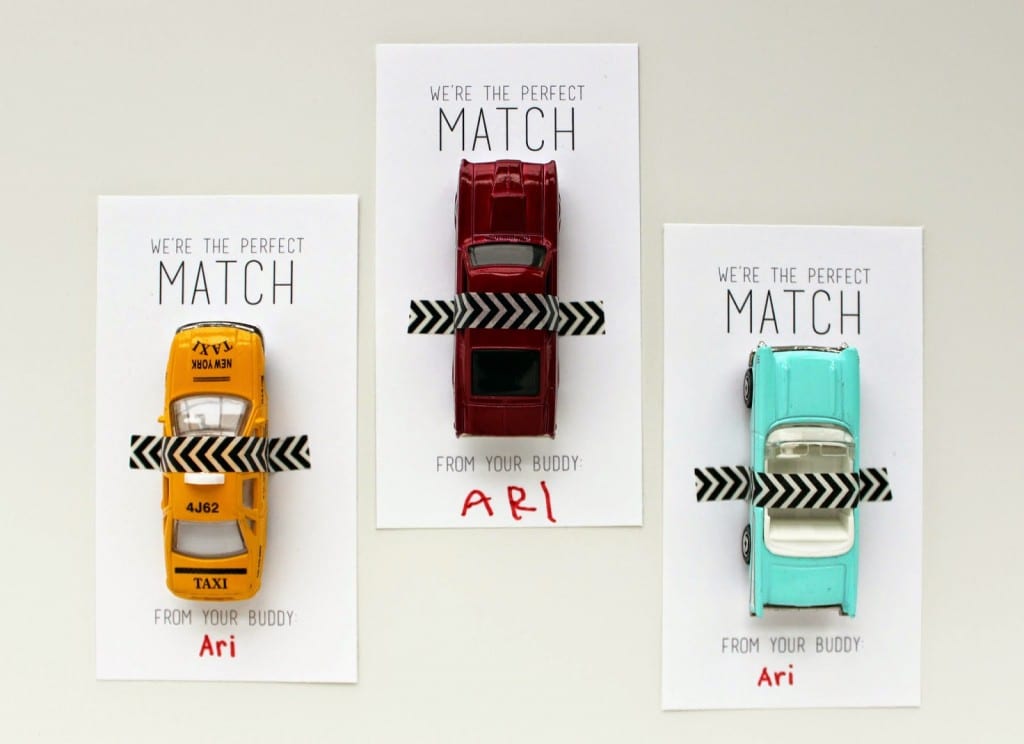 You Make my Heart Bounce
You can't go wrong with some fun bouncy balls! Idea from Time 2 Save.