Chalkboard projects have been the rage for quite some time, and we don't think they'll be going out of style any time soon! Here are 15 totally unique chalkboard paint projects.
Chalkboard Back Splash 
Instead of a classic tile back splash, try using chalkboard paint! You can customize it based on holidays or items on your shelves. This looks like a scene straight out of a coffee shop!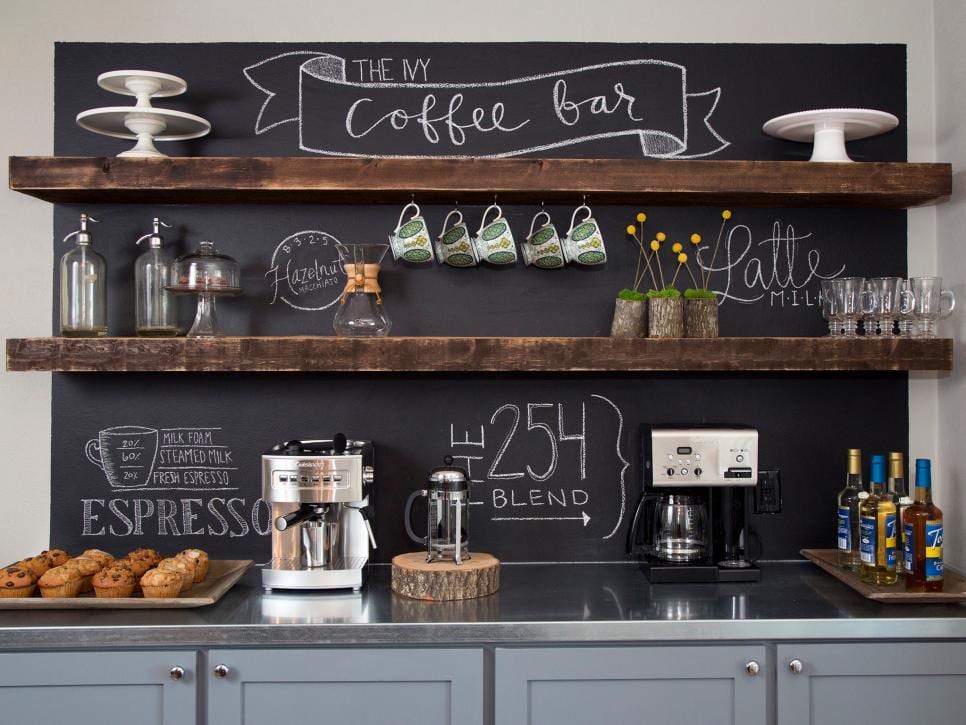 Chalkboard Herb Pots 
Always remember what you planted with these adorable planters. A set of four would look really beautiful in any home! The tutorial can be found at JoAnn.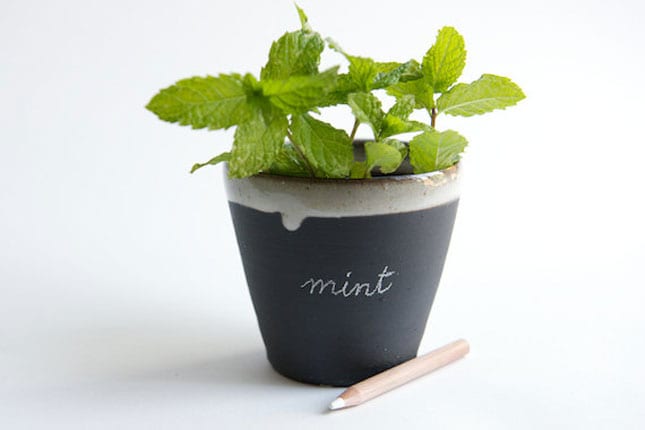 Chalkboard Drawers
Write down (on the outside) where everything belongs in your set of drawers. If it's labeled largely, everyone will likely follow your lead and put things away! This idea is from Homelife.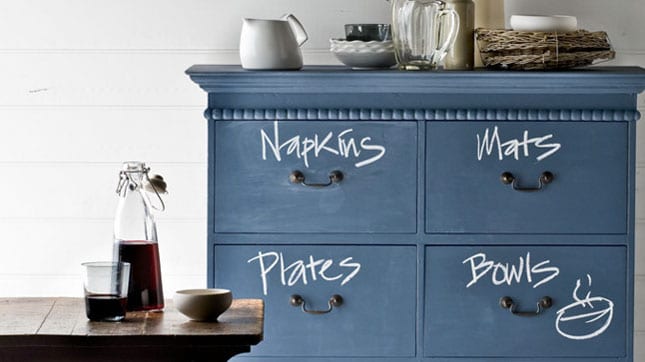 Tabletop 
Paint a tabletop with chalkboard paint. That way, when you have guests it is easy to customize the seating arrangements! This is a really unique take on typical place cards.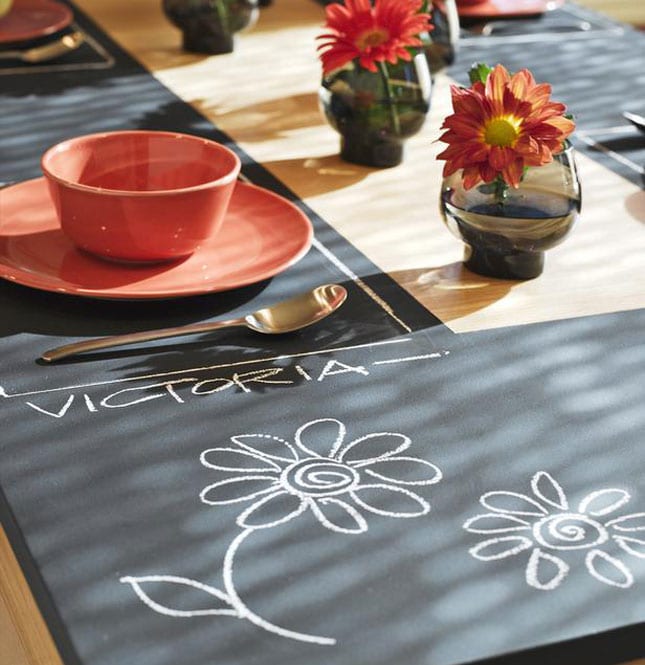 Drink Station 
If you are hosting a backyard barbecue, or a birthday party, customize your drink station with chalkboard paint. This is great because it can be easily reused for other parties and projects. A really cute idea from Vintage Blooming.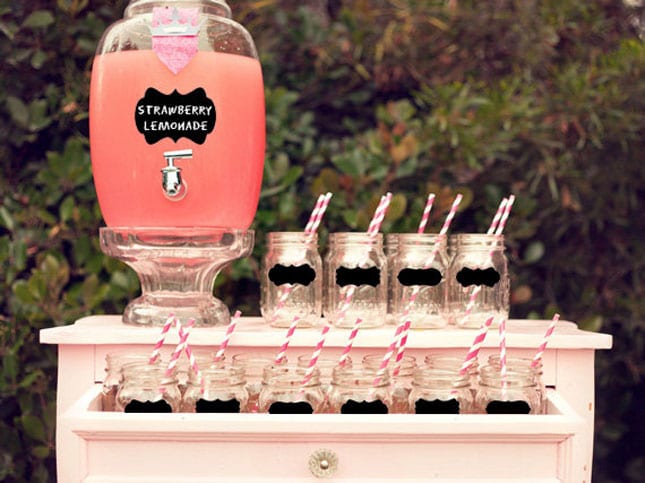 Chalkboard Stairs
Give an old staircase a new life with this fabulous idea from My Home Rocks. Use it as a place to post inspirational quotes, and maybe let your kid's inner artwork shine.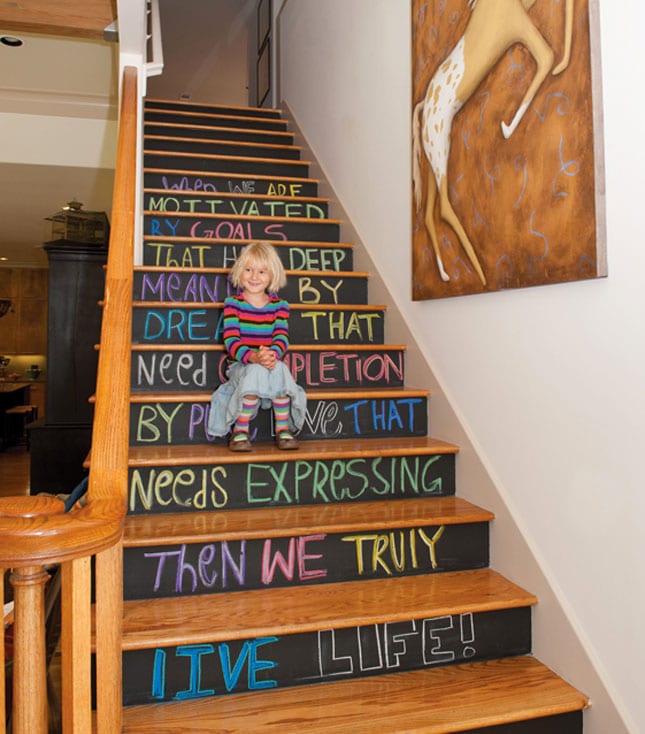 Gift Tags
One of the worst things about gift tags is that they can never be re-used, unless of course the "to and from" remains the same. With chalkboard gift tags, they can be reused for any occasion and any recipient!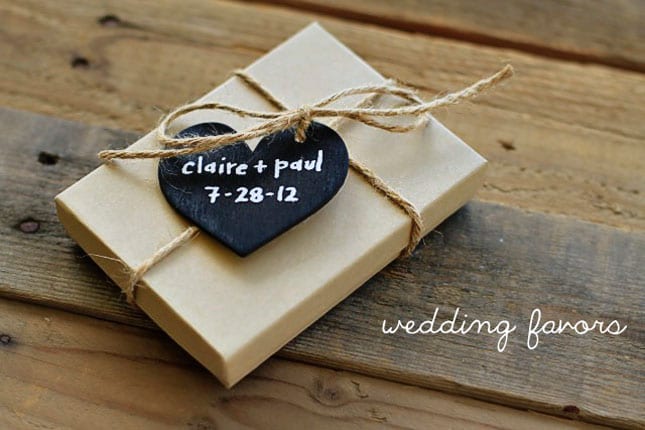 Upcycled Project
Recycle an old door or an old pair of shutters with a layer of chalkboard paint. What a great way to turn an old object into a great statement.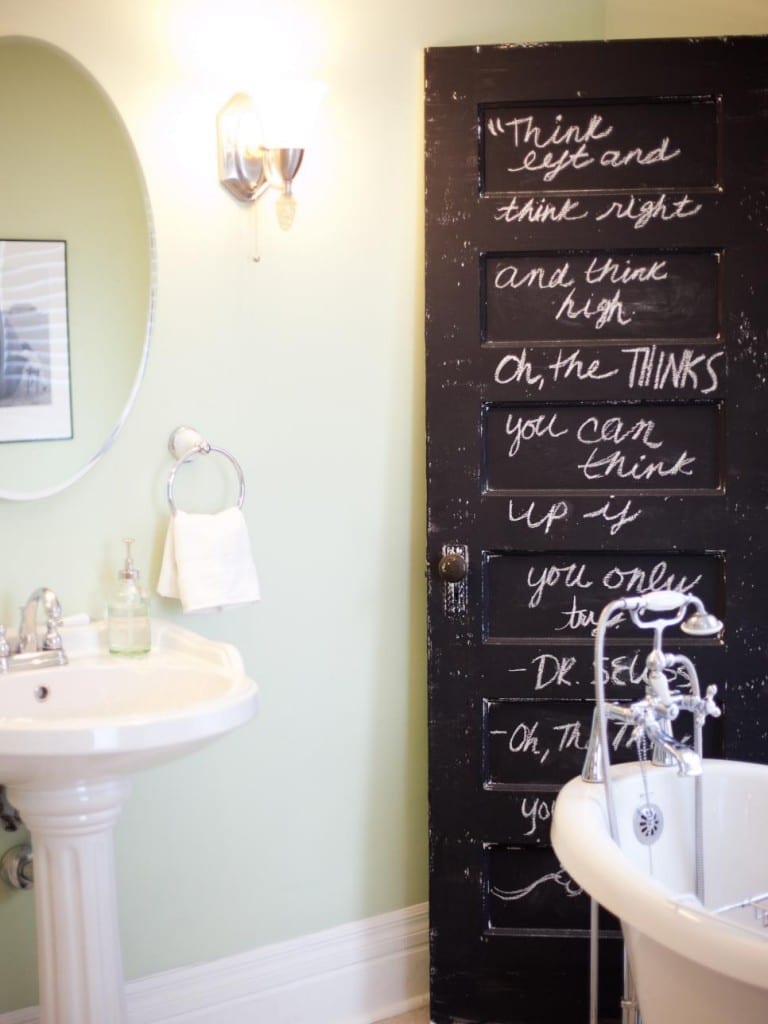 Customize Your Head Board
Revamp your old headboard with some chalkboard paint. Paint on a silhouette to give it a classy touch. It's even better when it is your own silhouette!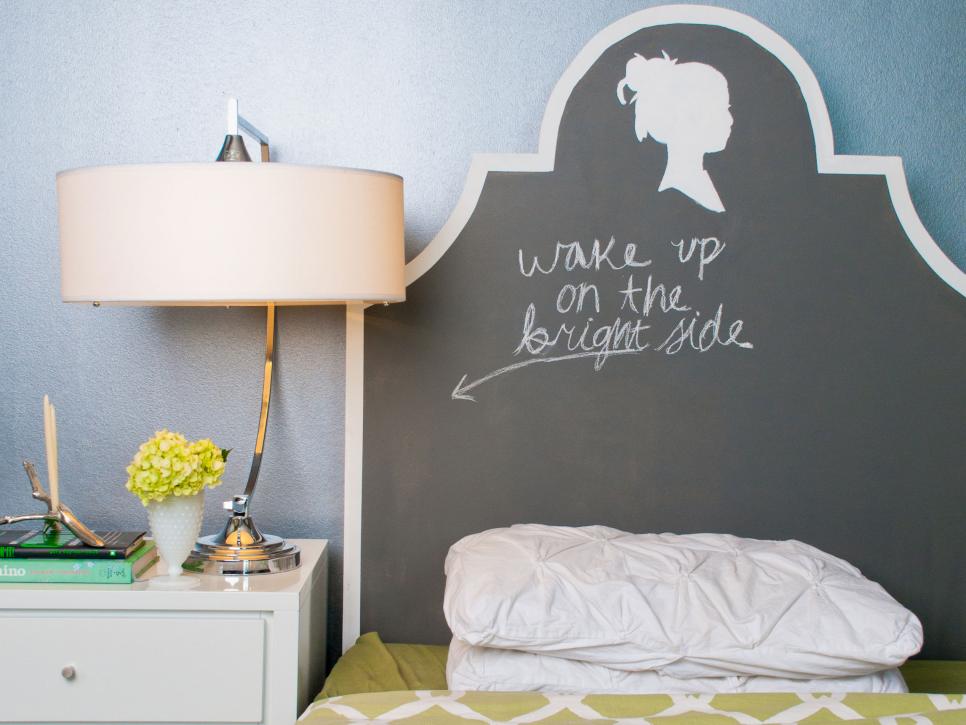 Kitchen Organization
Keep your baking supplies and yummy snacks organized. You won't be mixing up your salt and sugar with this little project!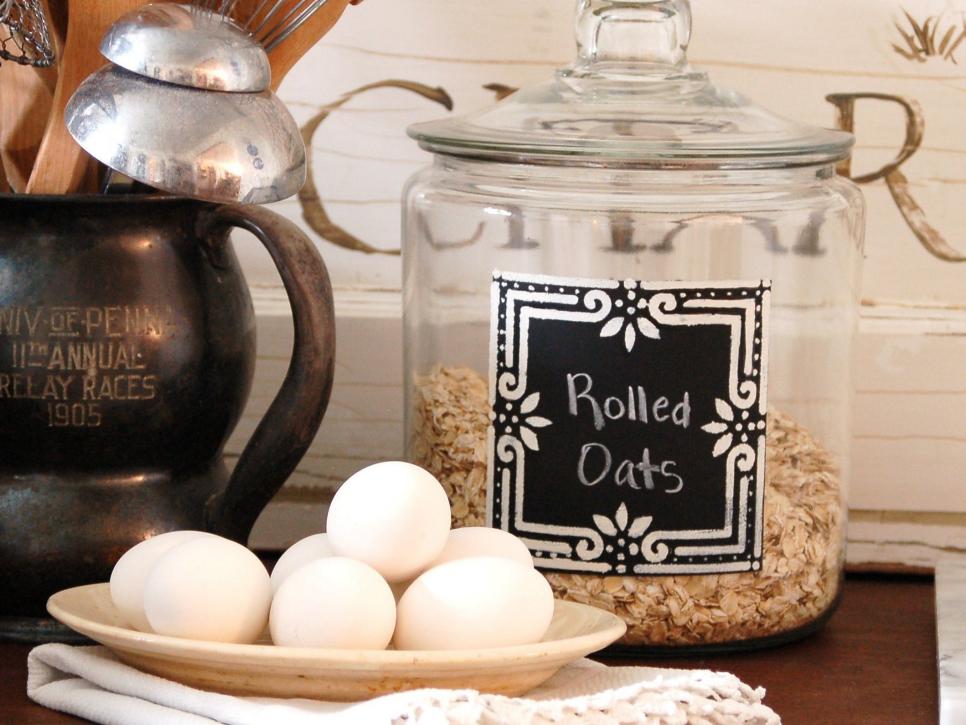 Hostess with the Mostess 
When hosting a party, paint your trays with chalkboard paint. It's a quick and easy way to let your guests know what they're eating, and it looks great!

Scoreboard
Paint the top of a table commonly used for board games. It is a great way to keep score and doesn't require a paper or pin.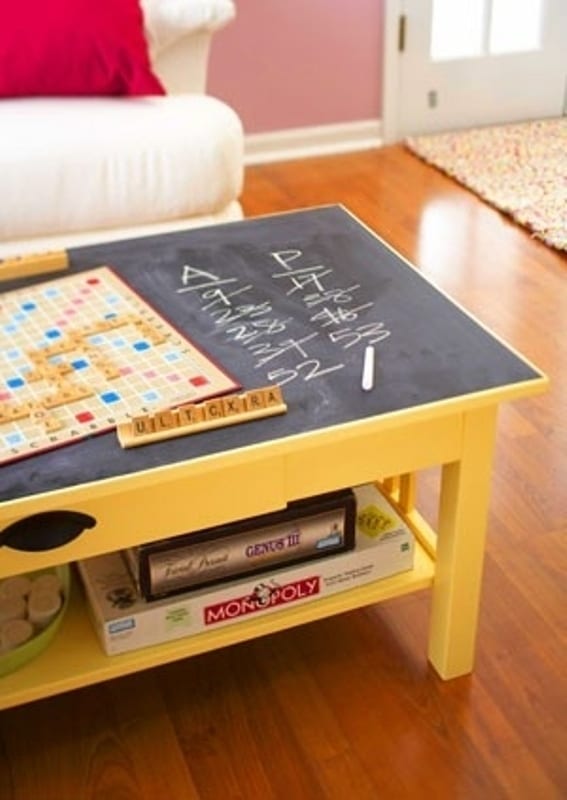 Wallpaper 
A wall painted with chalkboard paint is a great alternative to wallpaper. You can change it as often as you see fit!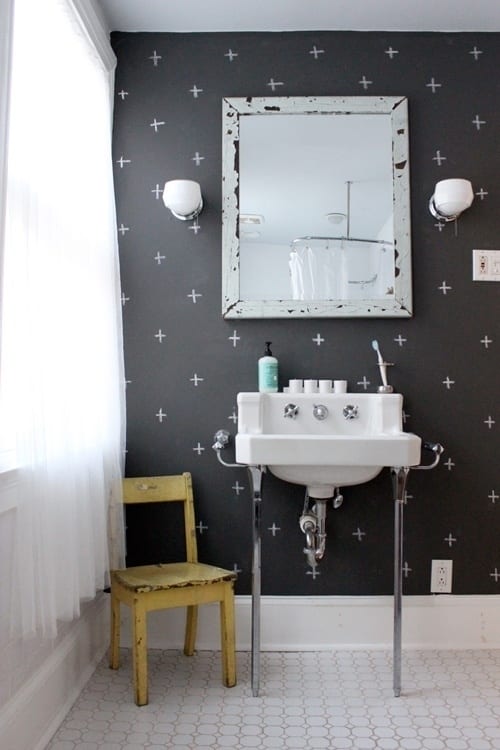 Grocery List
You've seen grocery lists on the back of kitchen cabinets and on refrigerators, but you haven't seen one on a shopping bag. What better place to keep your list than on your grocery bag? Idea from Style Bubble.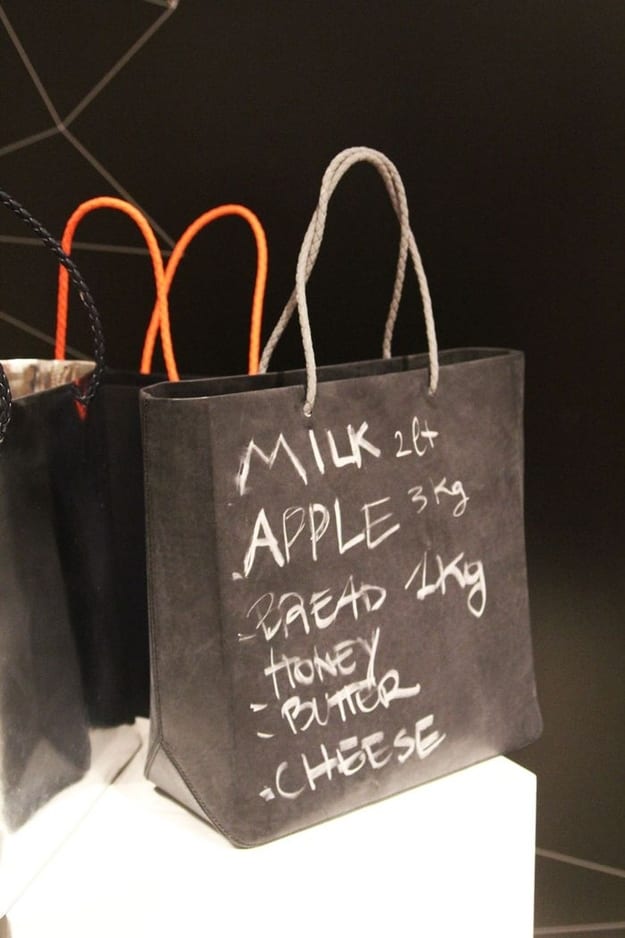 Phone Case
Leave yourself notes on the back of your phone with this amazing idea from Indulgy. It's easier to stay on top of everything you need to get done!