I had the best childhood. Some of my happiest memories come from days spend playing with sand in my backyard, running around beneath the giant apple tree, and playing games on the lawn. Too many kids spend summers cooped up in front of a TV, but with these 15 winners, your kids will have no shortage of ideas for backyard adventures.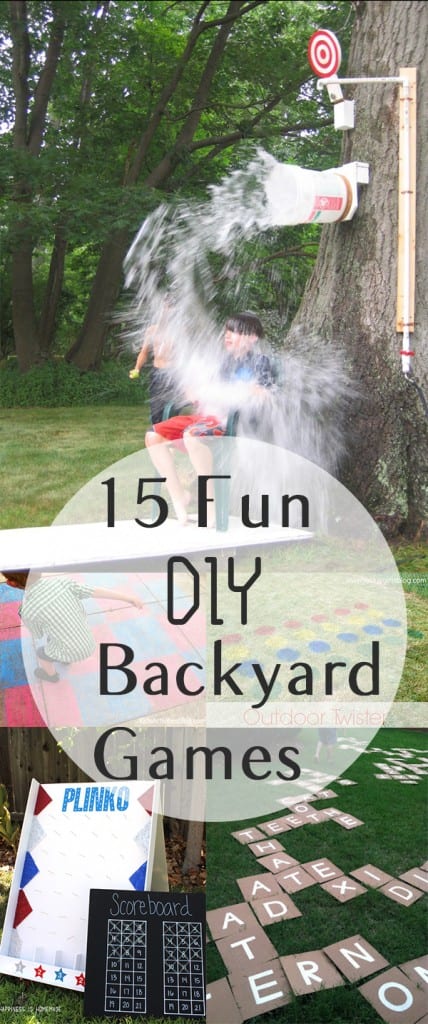 Remember the movie "The Princess Diaries"? This game from Chelsea is directly inspired by the 2001 film, and it made me so excited when I discovered it. Kids will love trying to pop the balloons, and will be thrilled when the finger paint inside creates artwork on a blank canvas. I want to join in!
Dominoes feel like an inside game, but Missy didn't let her imagination stop there. These life-sized dominoes will provide fun for hours. Made from wooden boards and stickers, you'll need one stop at a hardware store, a couple of hours, and you've got a summer of fun.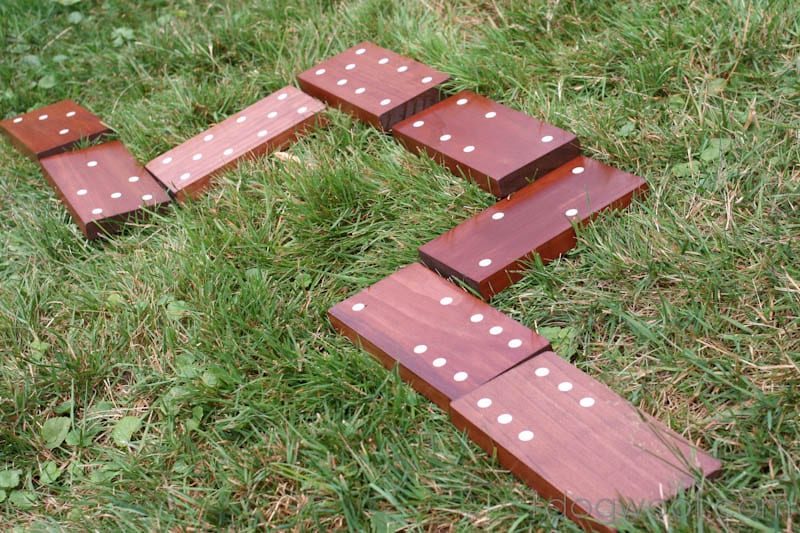 I have fond memories of playing hopscotch at recess with I was a kid. Ness takes the playground favorite to town with this chalk-edition of the classic game.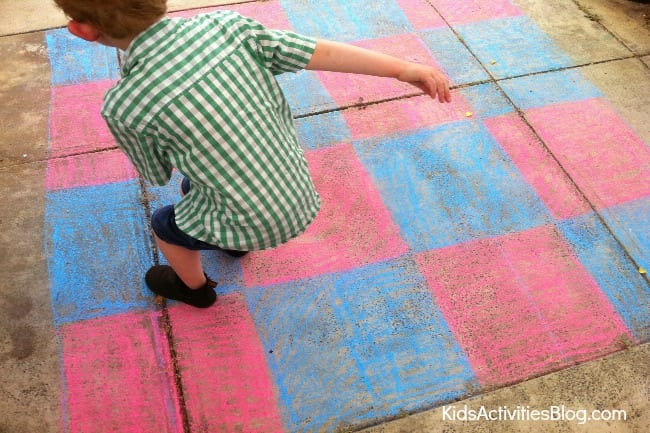 Sometimes I watch Olympic gymnasts on youtube and am awed. Then I play Twister and just laugh. Carefree fun without high stakes is easy to set up as shown on Just Us Girls. Take Twister to your own backyard, right on your lawn. I absolutely love this idea. Olympics start here!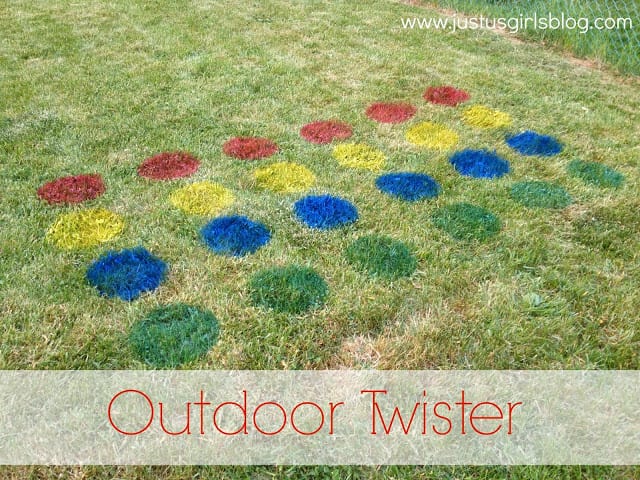 Remember pick-up-sticks? Winnie the Pooh loves the game, and I sure do too. Jamielyn makes it as large as life and shares the love in her simple tutorial. Kids will love this easy game.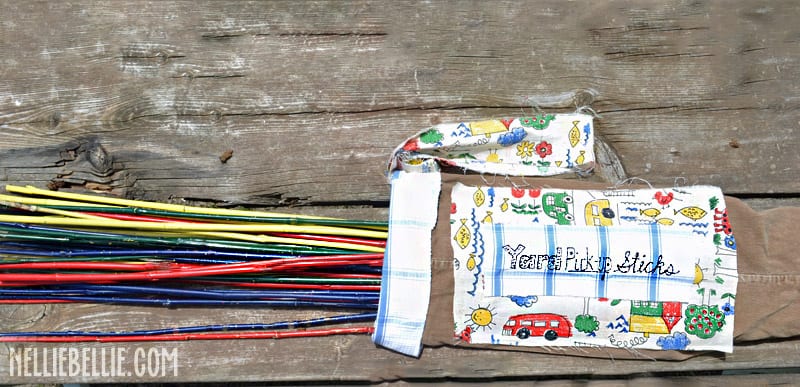 Scrabble is a classic. I could seriously play for hours, so you can imagine my excitement when I came across Larkin's blog and found this idea for life-sized scrabble to be played in a backyard. So fun!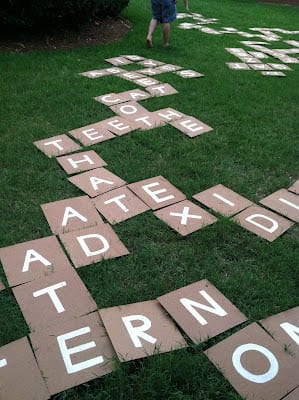 Heidi provides another fun hopscotch idea (with lots of fun twists shown on her blog) that will satisfy your creative juices and provide endless delight. I just like to look at the sparkles. I can only imagine putting it into action!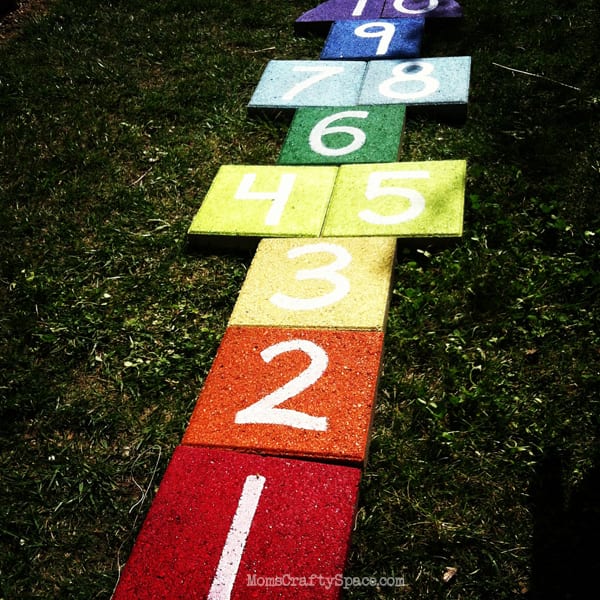 Bean bag tosses are surprisingly captivating. Kids love this easy game, not to mention the fact that it strengthens their depth perception and hand-eye coordination. Mandy includes a simple tutorial for this hand-made loveliness.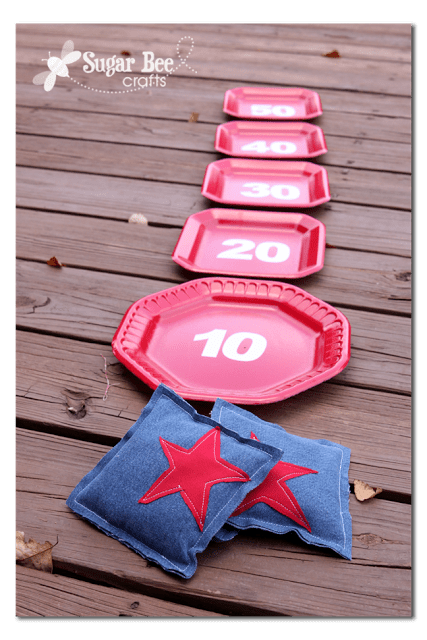 I'd never even heard of Plinko until I started to snoop around Heidi's place (again). Her fantastic tutorial makes this gorgeous looking and clearly awesome game look easy to make and to play.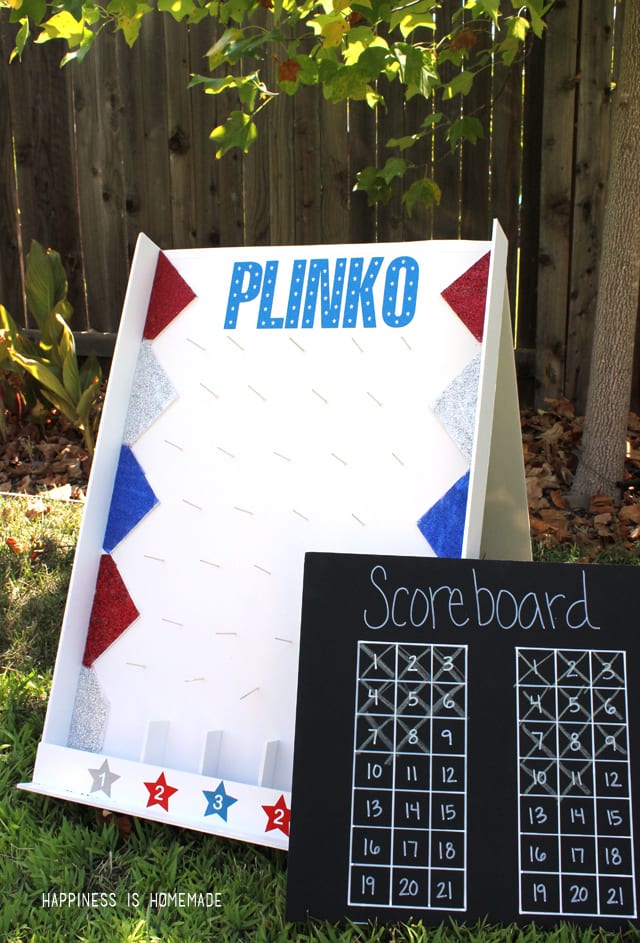 Ring tosses require a bit more coordination than bean-bag tosses, so pull this one out for your older kids. Sarah has a step-by-step tutorial showing how to make this top notch lawn game.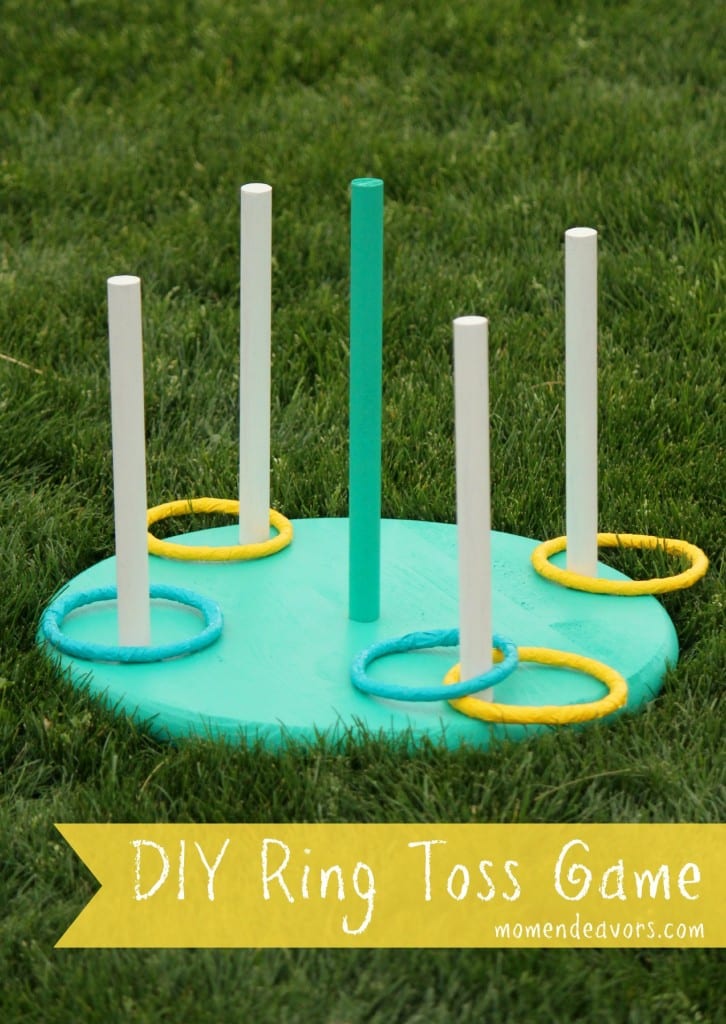 Kristin Jackson, you are awesome. Her blog gives a detailed overview of how to create a backyard bliss, and this pictured game is the highlight. Keep your backyard looking fabulous while still establishing an environment of discovery and fun for the kiddos. This idea took my breath away!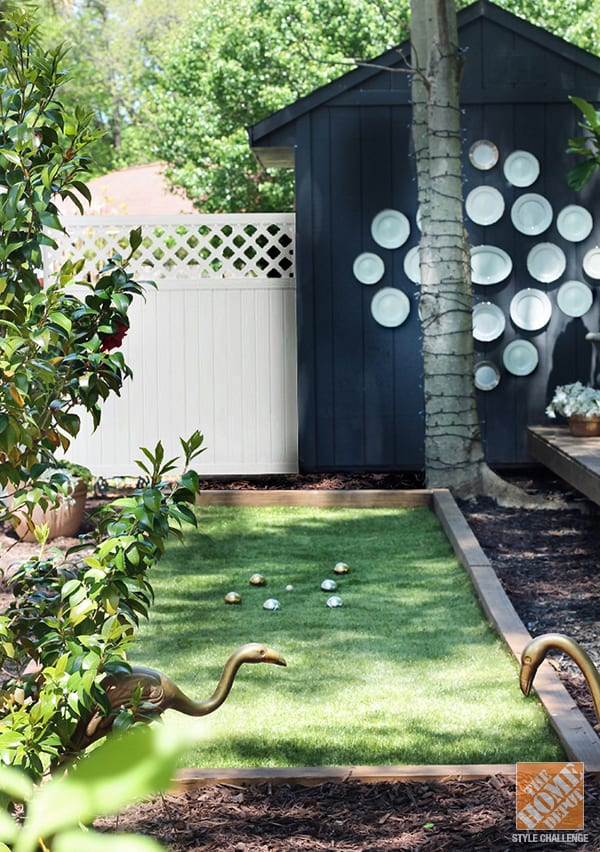 I used to play Jenga with my family every Sunday. When I saw Elsie and Emma's tutorial for a giant, life-sized Jenga set, I about died. This looks so fun, and will keep for years! What an awesome idea. The colors they added give the whole thing some sparkle and personality.
Give your creative side a boost with Jenni's fabulous Scavenger Hunt idea. I will definitely be trying this one. Put a map on front describing what the kids need to find and they can fill the bag as they go along! This will become a cherished memory for sure.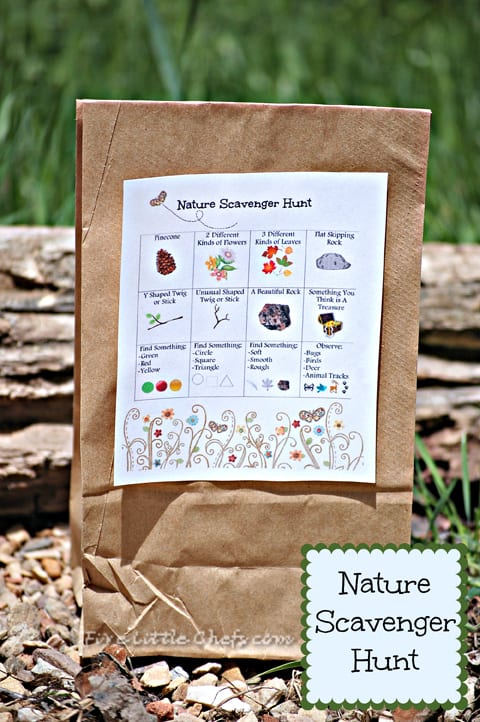 Every kid loves bowling. Doesn't matter if they can knock the targets over or not, it's fun just to swing. This project from Moonfrye is eco-friendly, using recycled materials, and will provide priceless fun.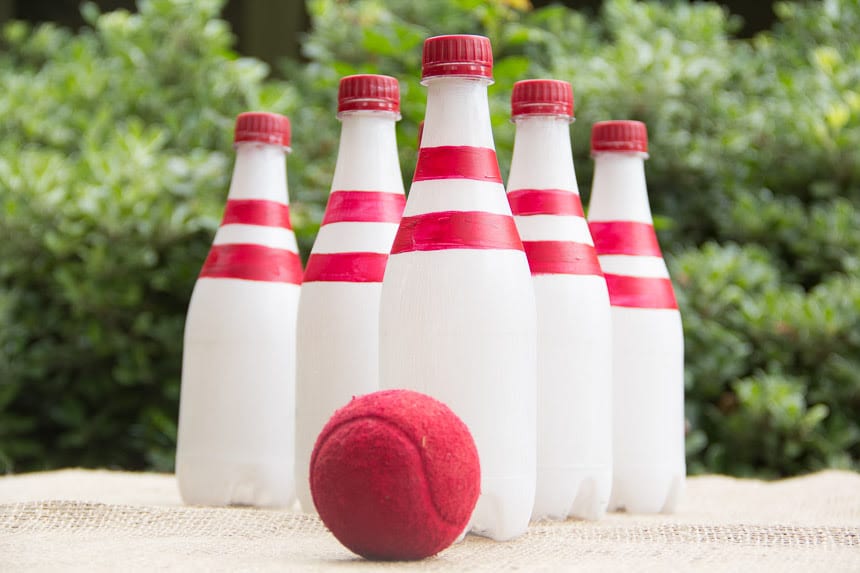 Kids+water=love affair. Toni plays this truth up with her idea inspired by circuses. It's surprisingly easy to set up, and then set the kids free to hit the target and