Valentine's Day is just a few weeks away! Is your home decorated yet? Here is some inspiration on how to decorate your mantel for Valentine's Day this year.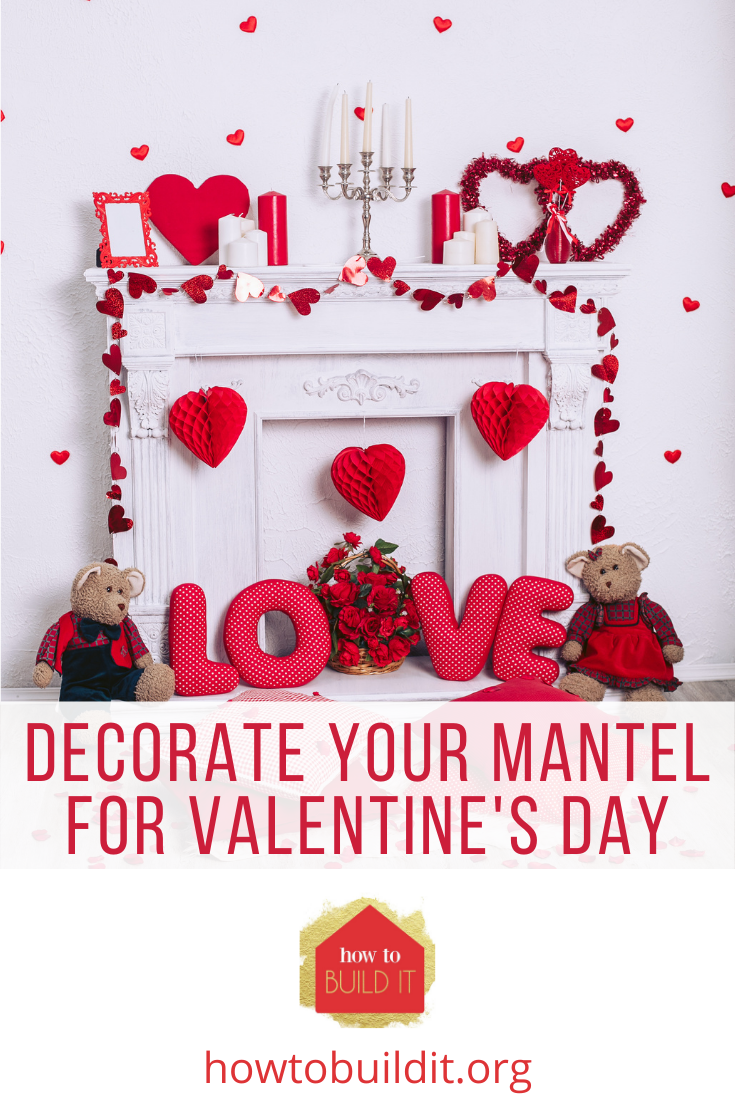 How To Decorate Your Mantel For Valentine's Day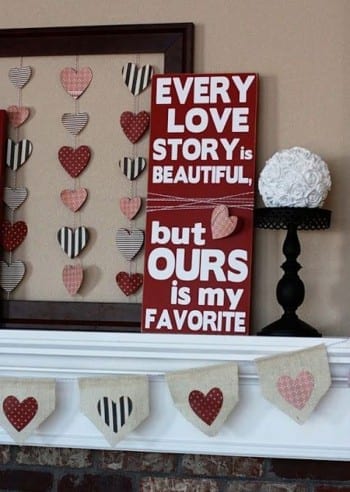 Show your loved ones you care, while decorating your mantel piece! A bold wooden sign combined with the burlap creates a stunning color contrast!
Guess what? I hear you've been searching for the perfect way to repurpose old paneling? Well, I've found it! Take a look at this tutorial for more!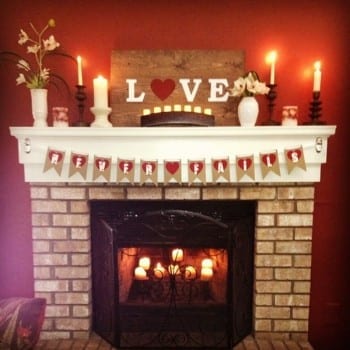 Play around with textures and accents this Valentines Day! The tissue paper garland looks fabulous paired with the tulips! Hello, gorgeous!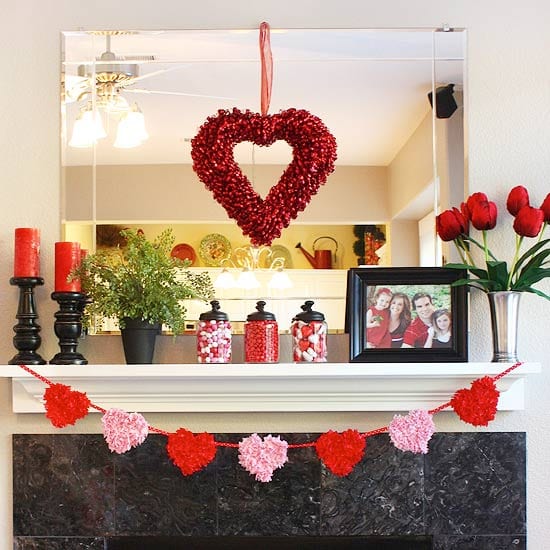 Never underestimate how much warmth, romance, and beauty a few candles can bring to any room!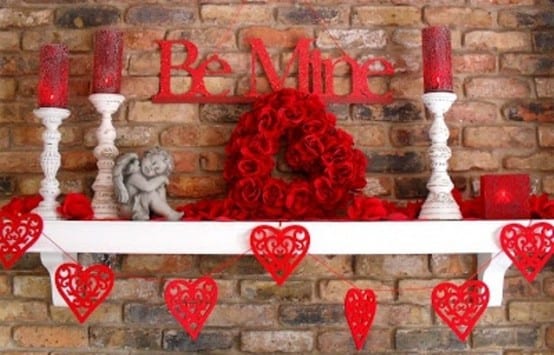 Pssst! Take a look at those beautiful flower and newspaper flowers…I'm practically drooling over here!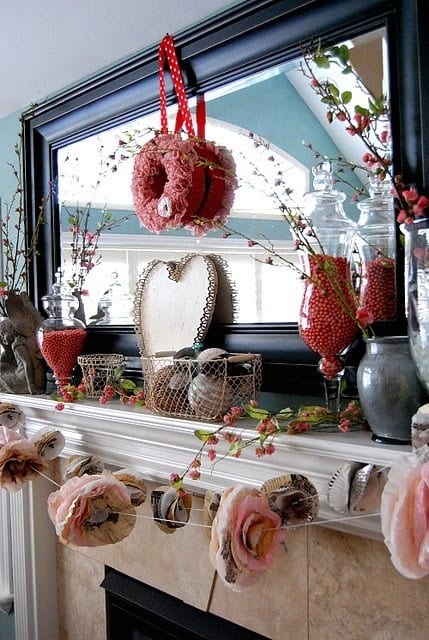 Keep things simple with a light pink garland and framed XOXO Printables. You can print them (for free of course!) here.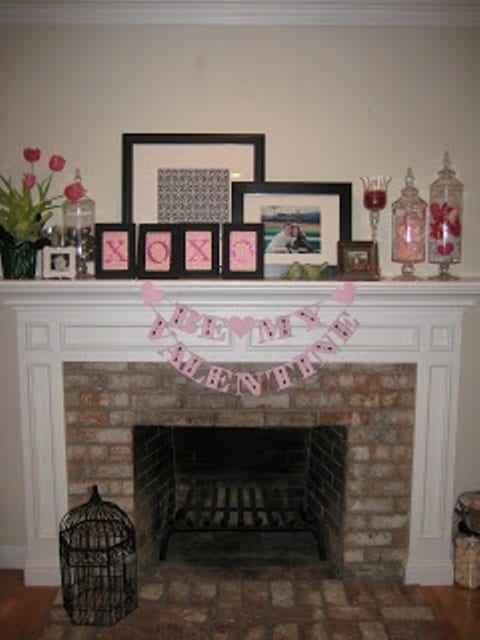 Brighten up a dull room with bright pink hues that are sure to cure any case of the winter blues!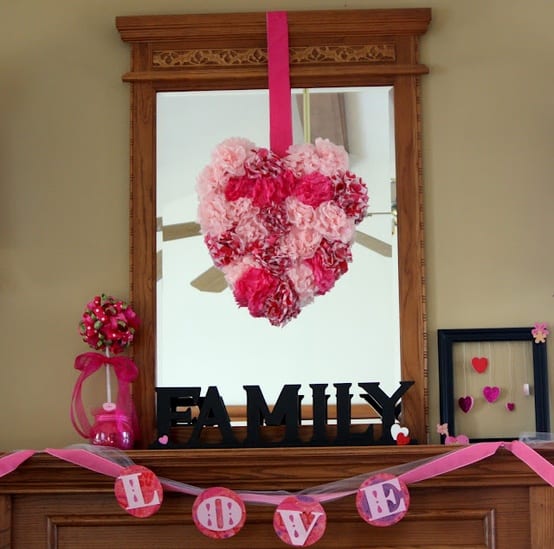 How To Decorate Your Mantel For Valentine's Day
I'm loving the idea of decorating with pink and lime green this February 14th. I love its subtle nod to the spring months, hopefully they're just around the corner!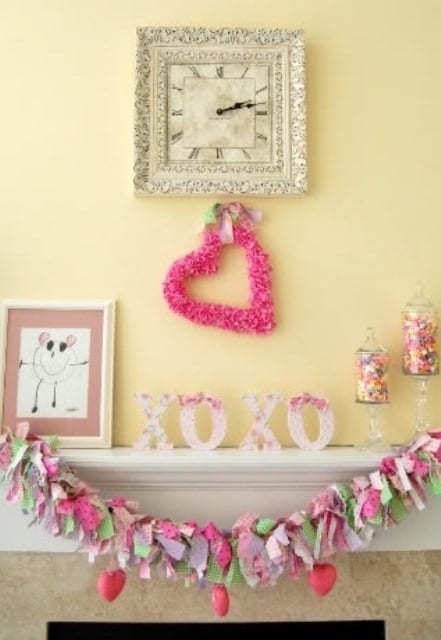 Create a Valentines Day wreath out of a few clothespins (fashioned in a "heart" shape, if you can manage, they're tricky to work with some times!) and a few of your child's Valentines from school. Doesn't it look adorable? It cost practically nothing!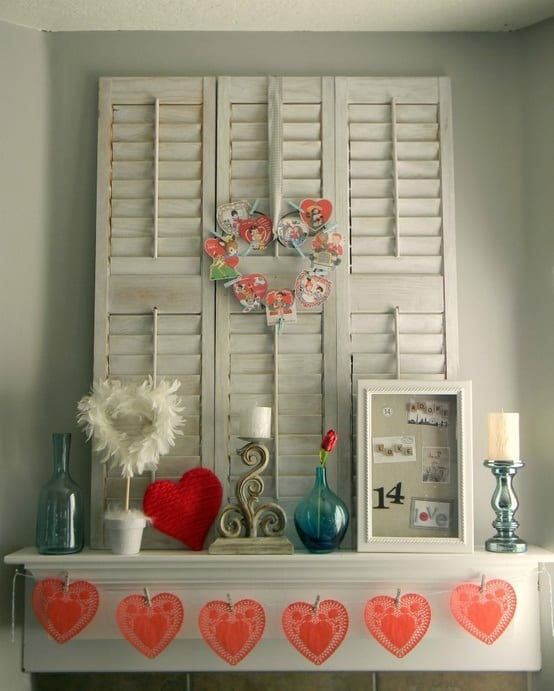 Make a statement with absolutely no pink at all! Decorate wooden letters (found at any craft store for around $5) with black and white yarn.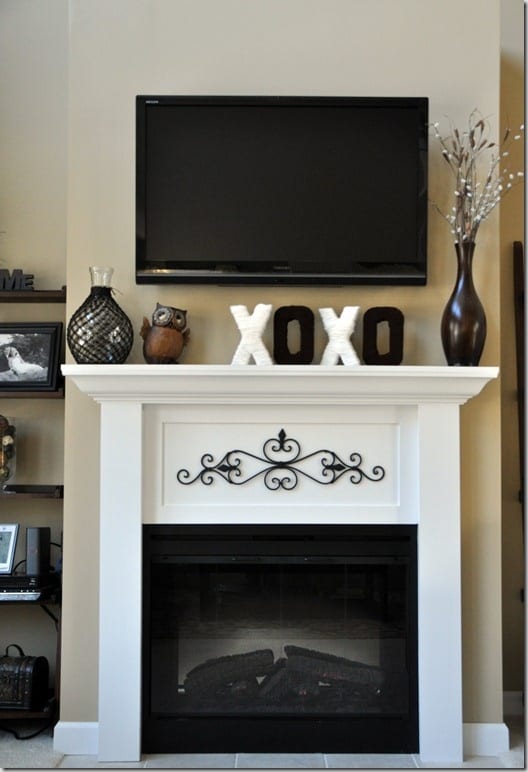 Now this mantel really makes me believe that spring is just a few weeks away! I'm in love! But it is the season of love, right?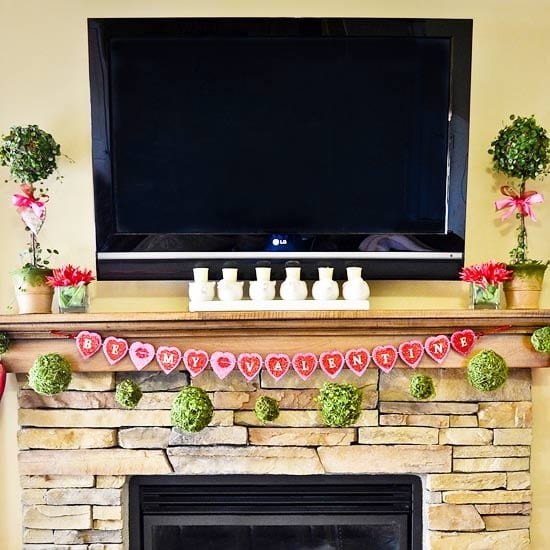 Show your loved ones that they're the center of your life and put a family photo in the middle of your mantelpiece!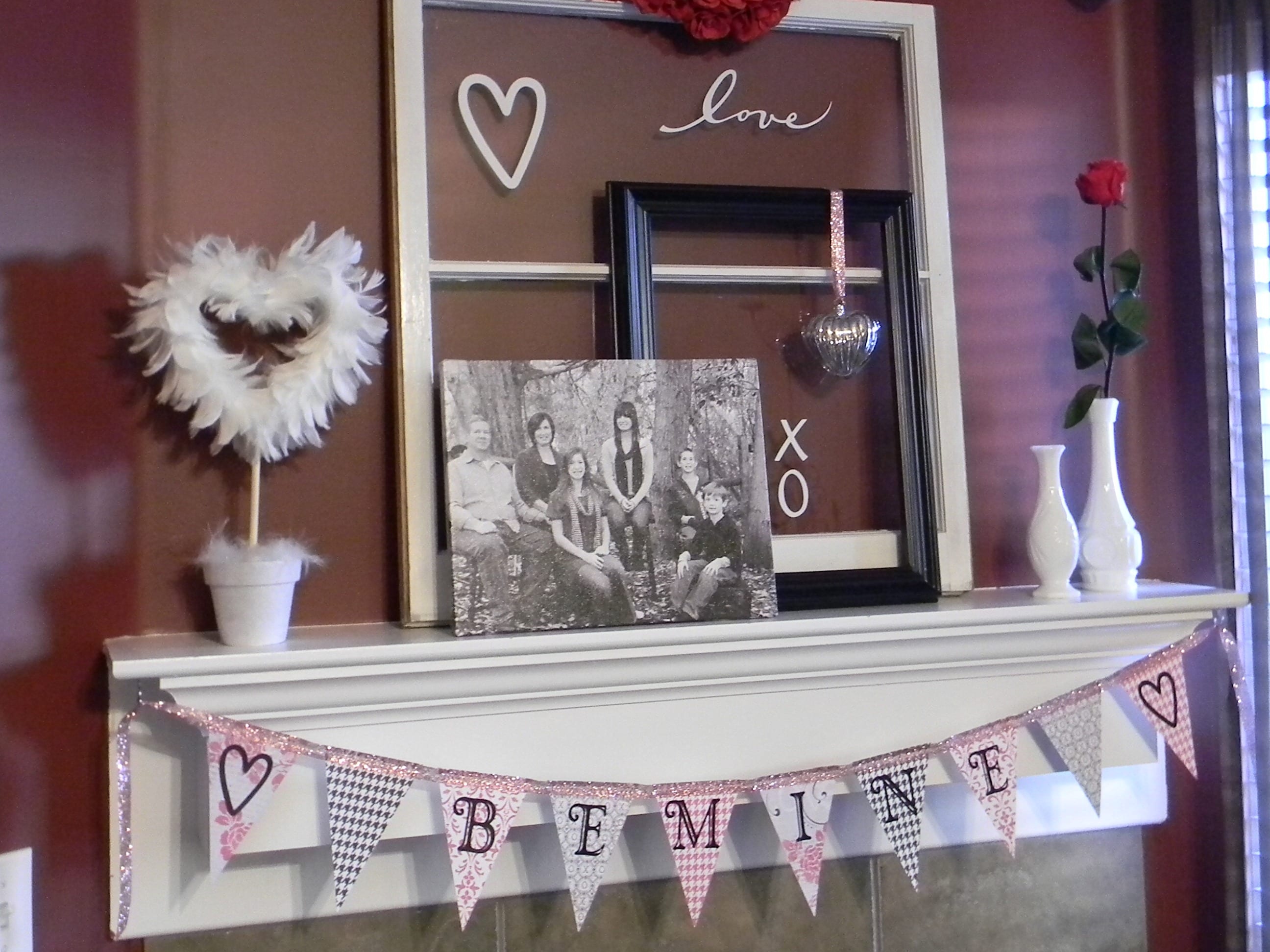 Everything about this mantelpiece screams romance. You can never go wrong with vintage!