The playroom can be the cause of much distress. I. Know. Toys galore and constant trashing done by the children, I get it. Chin up, though, here's a few fun and fabby ideas to brighten up the playroom, decorate and organize the space, and in all ways refresh and revamp.

Jen had the great idea of using these little crates for storage. I love this, because the amount of junk most of us having lying around is just ridiculous. Instead of throwing up your hands in despair, sort it into groups and put it in crates.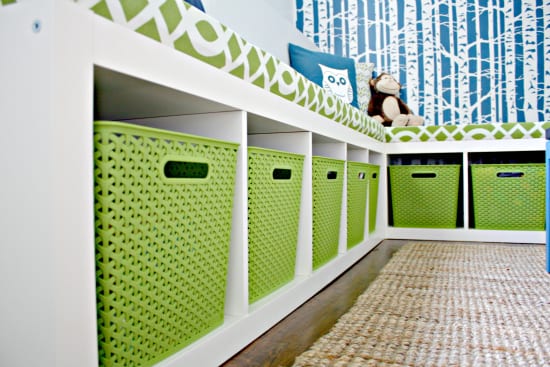 How about this fun idea from Carissa? Homemade floor pillows for the kiddos. Easy tutorial, fun forever.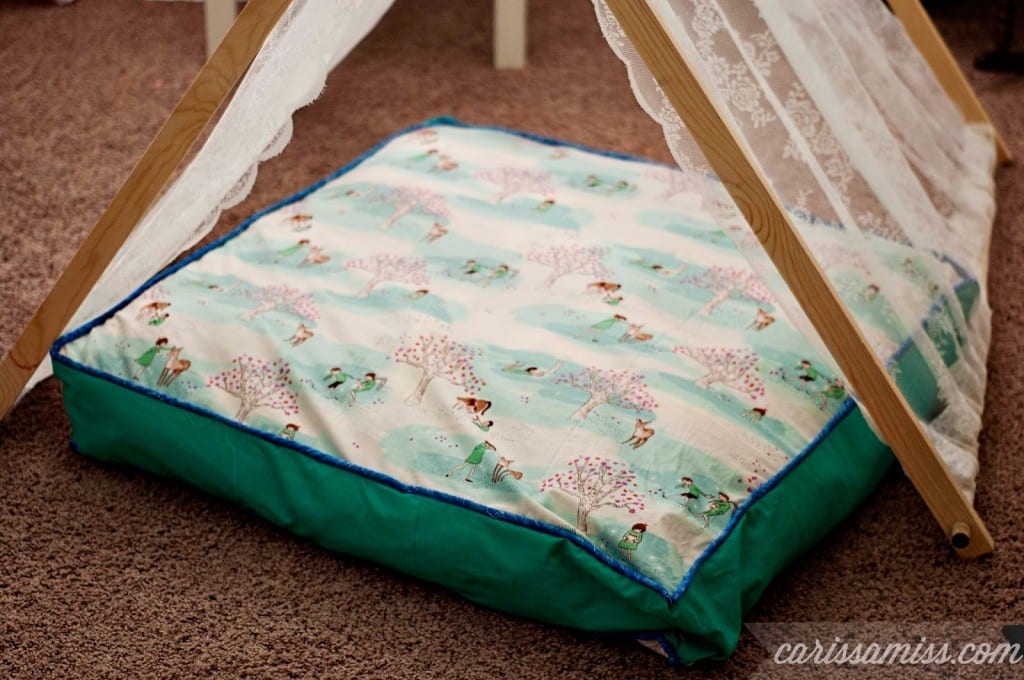 I adore this one from Jenny: a bookshelf built onto the wall! Simply fasten some shelving and add the books. Perfection!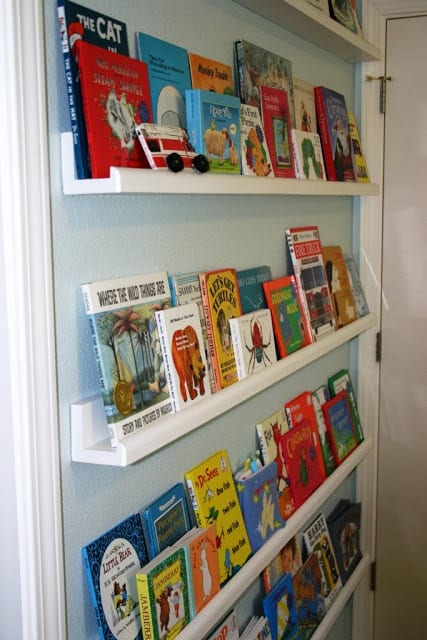 This is a really fun idea from Emilie that is very kid-accessibly. Put it at their level, and attach wire crates to the wall. That way, they can sort through their stuffed animals, favorite books, little toys, and so on but also learn that everything has a designated place.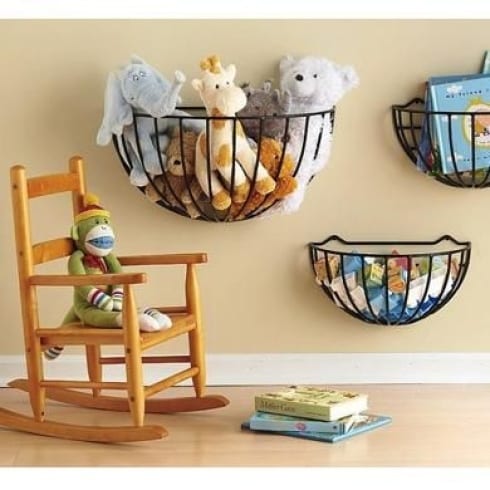 Okay, now this is fun. From Holly, a DIY wall tube for the enjoyment and joy of your kids. Attach it to your wall for endless fun. SO easy but so awesome!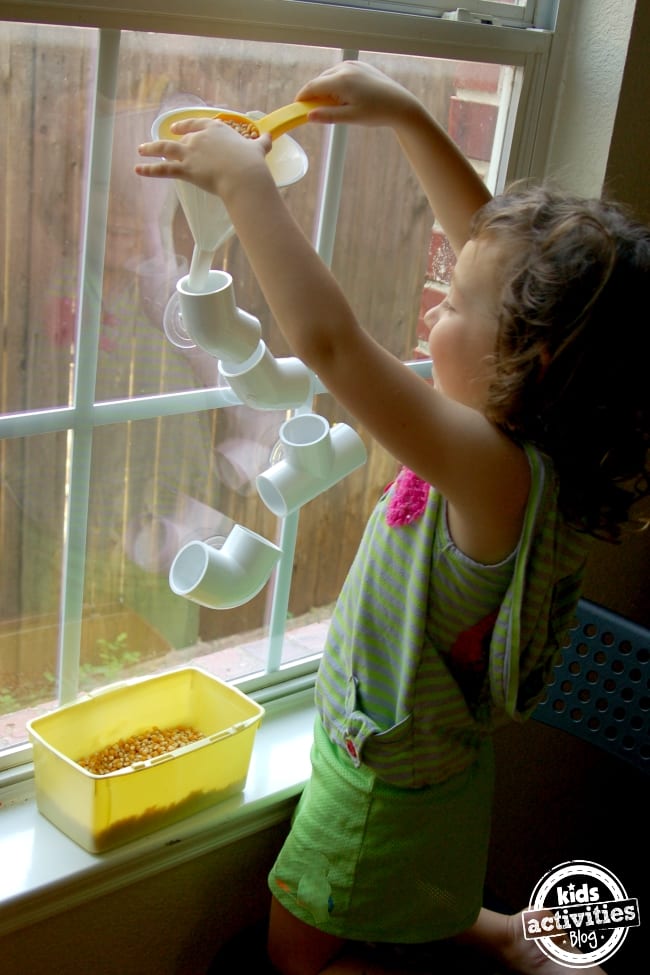 This is very simple and inexpensive from Danielle. You can pick up these boxes from a dollar store, but totally make them look cute by organizing things and giving them labels. Your kids will have fun learning how to sort!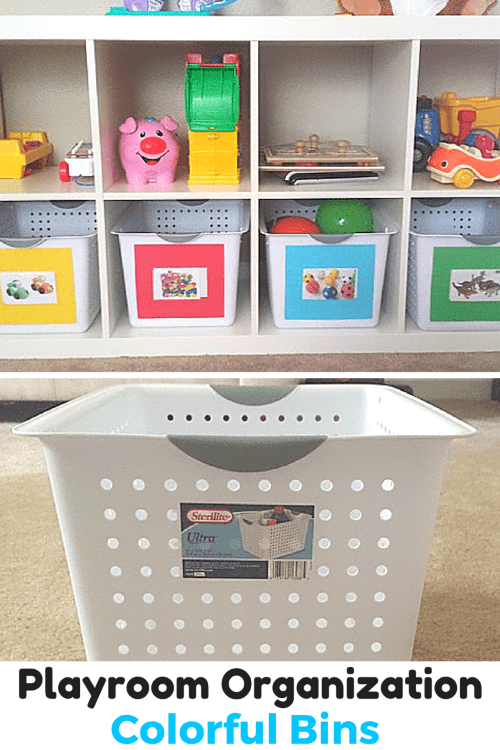 Brilliant. Genius. Brownie points. From Fun at Home with the Kids, hang a gym pull from your ceiling for fun and safe playtime. Kids will absolutely love this!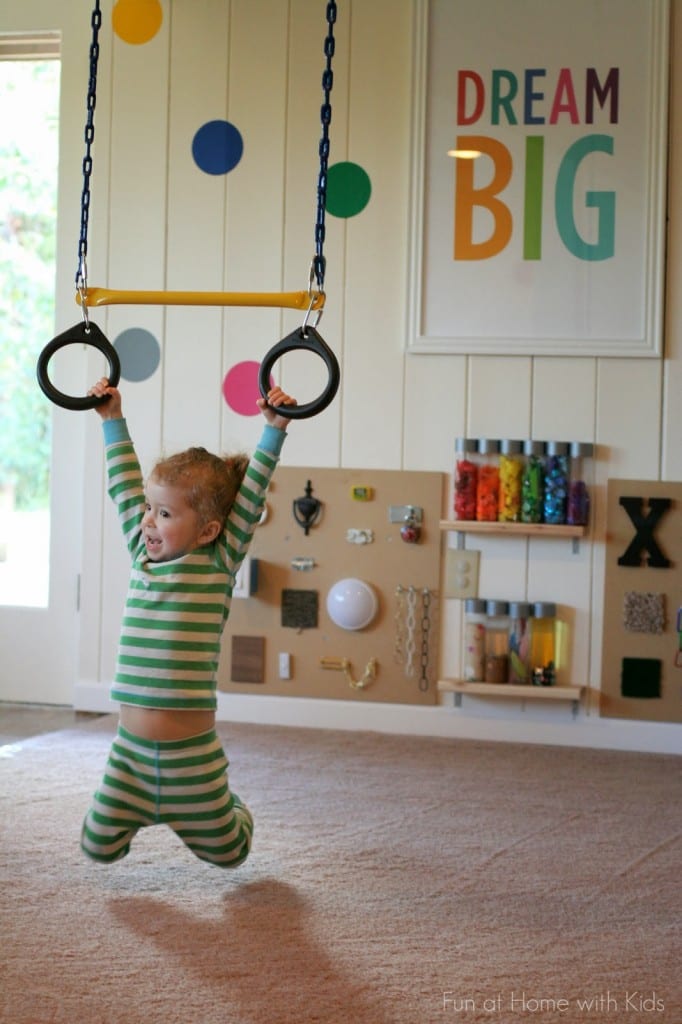 This is a fun one to get the kids involved in. From Mess For Less, paint these wooden boards with a designated sign (for each kid) and hook them to the wall. They then become the perfect place for each kid to hang their specific things.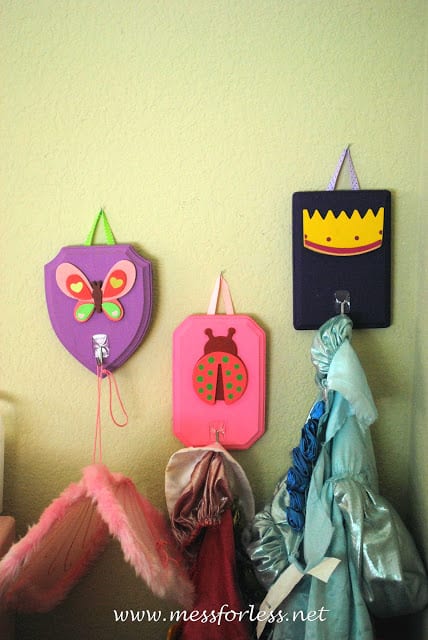 This is awesome. Art wall! The kids will like having their art displayed and be motivated to produce even more of it! It's also a fun way to keep the playroom environment feeling pleasant and low-key, but also very cute. Idea from Haley.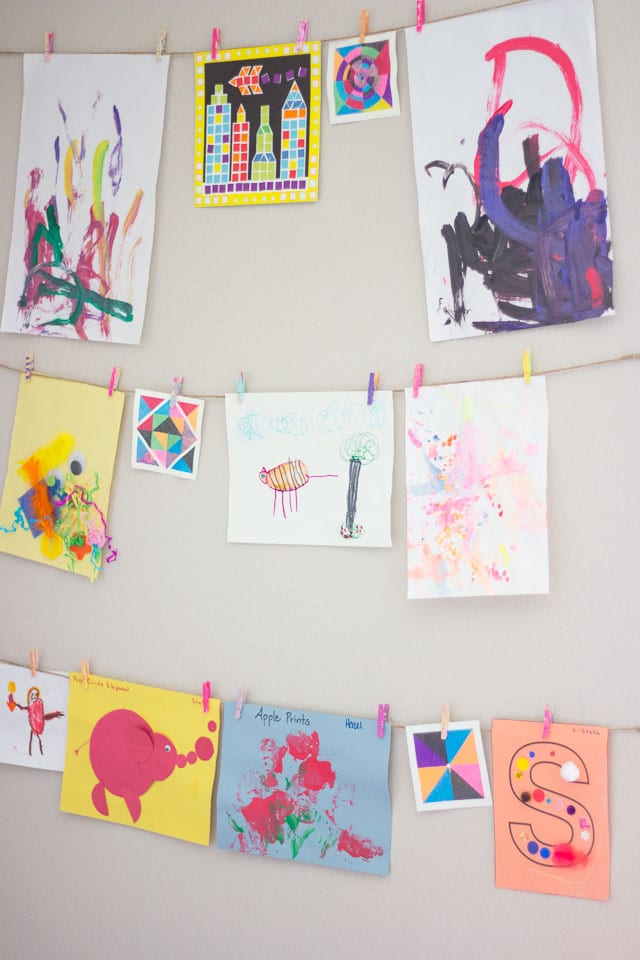 Wood crates. Who would have thought? This is a very frugal idea from Jane, and I'm enamored. Pick up some crates and paint them the colors of the rainbow! the prettiest and cheapest way to organize.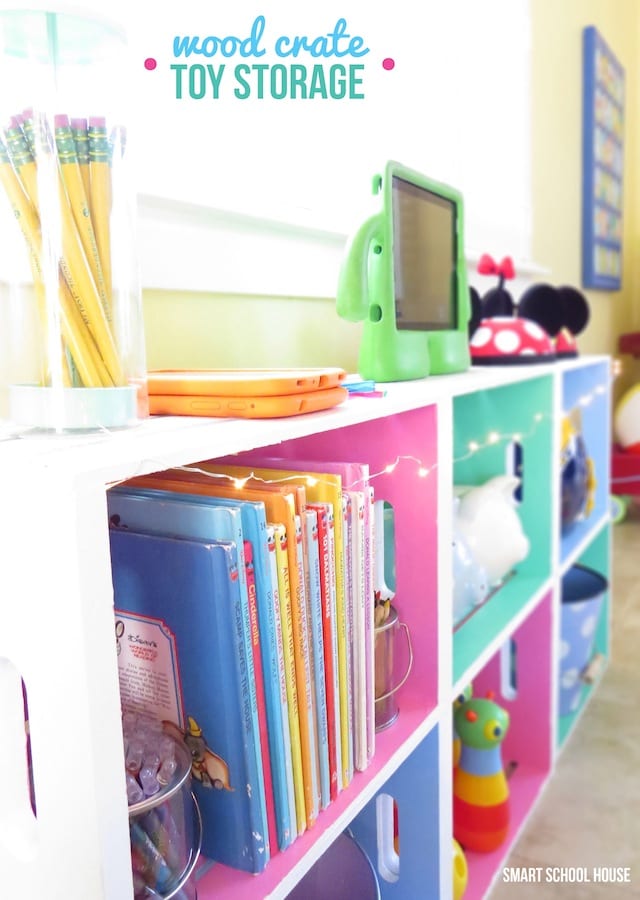 How about a homemade teepee for the playroom? From Smile and Wave, this tutorial will seriously leave you smiling and waving. With joy. Super cute, super fun, and super easy.
Instructables makes things simple and suave. A hanging swing is a fun addition to a play space, and this tutorial outlines exactly how to do it. It looks fabulous,