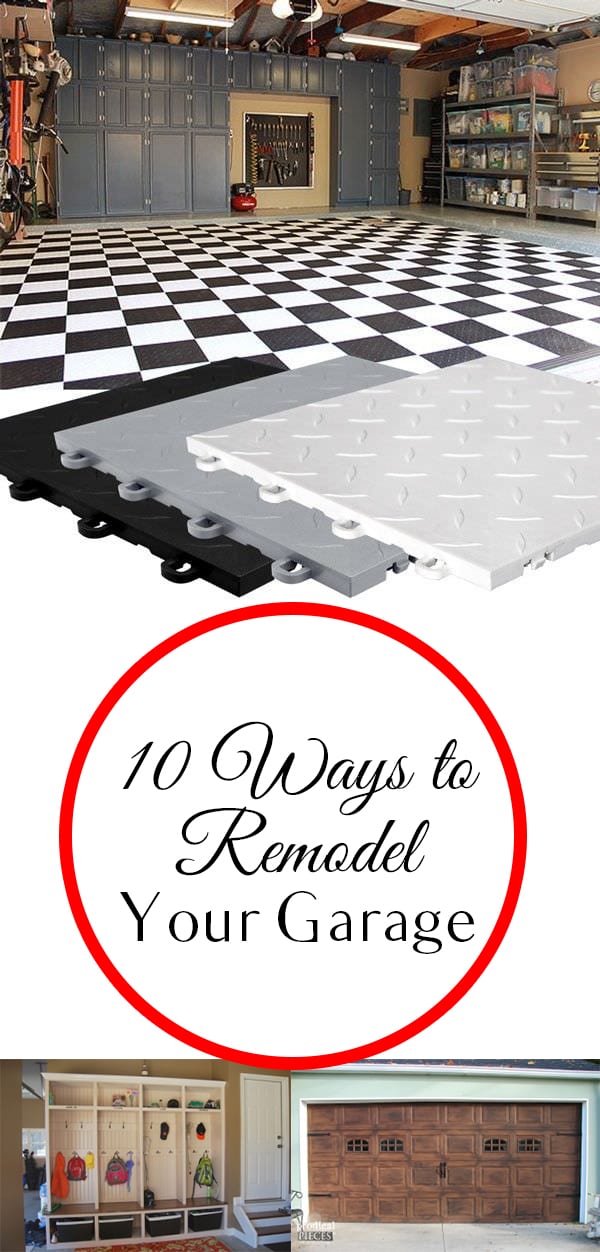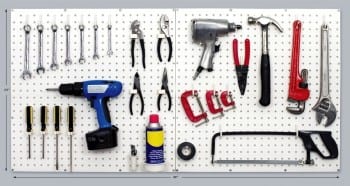 Don't just throw your tools on the tool bench and hope that one day you'll get them all organized. No, a super easy and affordable way to keep things organized is by using pegboard! Just make space for all your tools on the pegboard and you're good!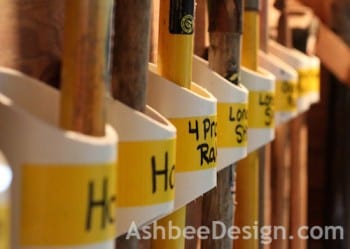 For your bigger tools, like shovels and rakes, use PVC pipe to get them organized and in order. You just use a closed piece of PVC for the holder and open-ended pieces to keep them steady.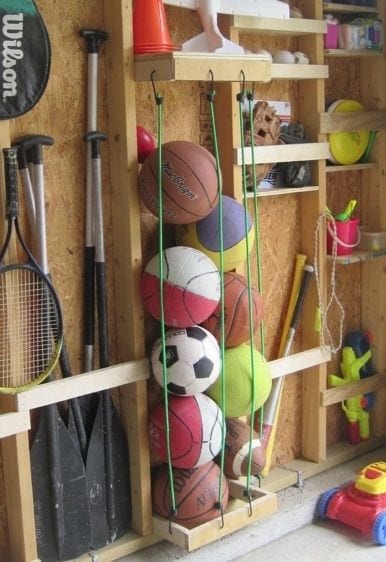 For all the basketballs, footballs, soccer balls, tennis balls, etc., you can make a super quick and easy ball holder. You just need to attach bungie cords to two beams and keep the balls behind them. It keeps them organized while still giving you easy access.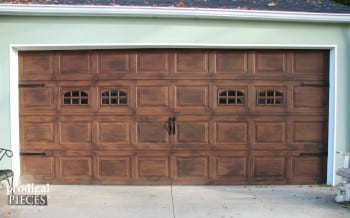 Paint your garage door for a quick curb appeal project. It looks great from the outside and it can prevent any weather damage.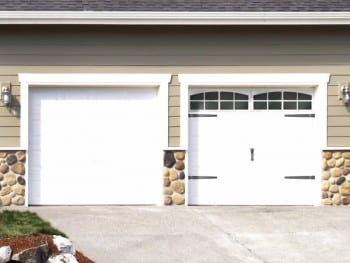 If you don't want a painted garage door, but still want to spruce it up, then make these faux garage windows and accents! They're super easy (especially if your garage door is already divided) and don't require many materials at all.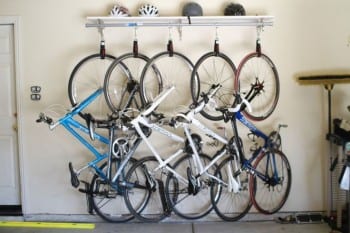 Install a bike rack in your garage to keep things so much more organized! Now you don't have to worry about bikes falling over, piling up on top of each other, or getting people where no one can find them!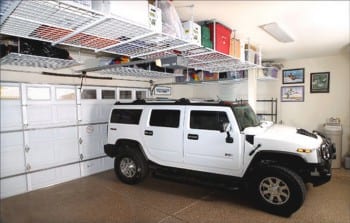 You can also create ceiling storage if your garage has the space! You just need some sturdy, vertical boards and a nearby ladder so you can access the storage spot!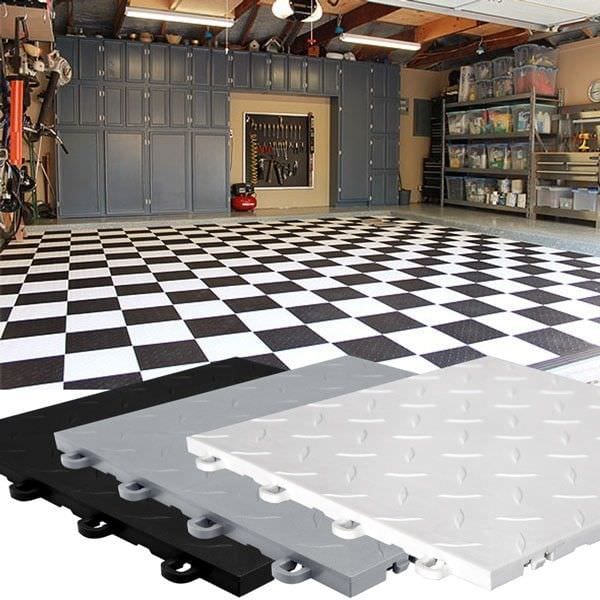 Don't let the nasty oil stains and scratch marks ruin the appearance of your garage. Invest a bit of time and money to get yourself a great looking garage floor! You have lots of options: from interlocking tiles to DIY floor sprays and garage floor paints. Choose one you love! You can also paint your garage floor to bring it to life.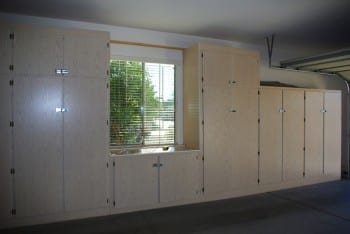 Whether it's natural lighting or artificial, make sure your new garage has great lighting! If you don't want the window on the side of the garage, then consider adding a skylight! If not windows, you can also install new lights and lights fixtures to give your garage a modern, homey feel.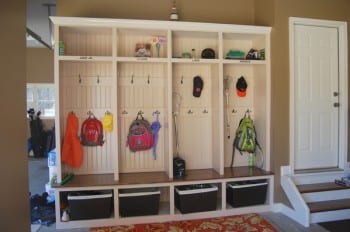 If you have the space, I would highly recommend a mudroom in your garage! Not only does it declutter the inside of your home, but it also keeps dirt and mud from getting tracked inside!