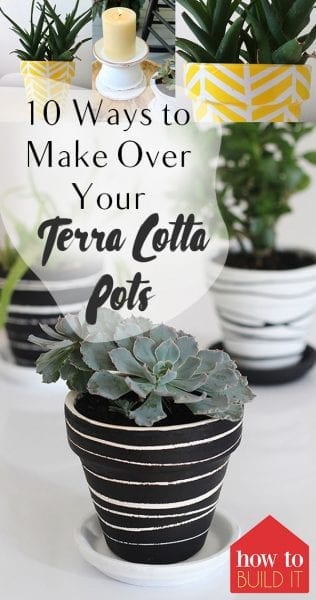 Are you feeling the itch to get your hands dirty? Maybe you're looking for a fun project to do with your kids or to decorate for the holidays. Well we have 10 things you can do with a cheap terra cotta pot that will put smiles on everyone's faces.
This terra cotta pot makeover is really as simple as it gets. Use the pot's base as a lid, glue on your cork and attach a twirly little vine and you've got yourself a pinterest-worthy DIY. Give it as a gift, use it as candy storage, or just show it off on your front porch!
This is such a cute accessory for a teacher's desk. You and your child can make these together and give them as gifts come the holiday season or Teacher Appreciation Day!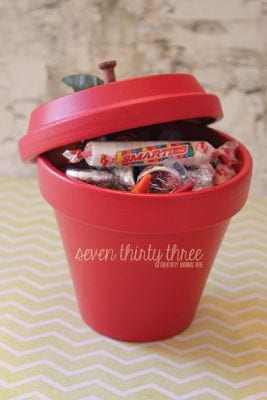 3. Terra Cotta Candle Holders
If you're looking for a terra cotta pot project you can customize, look no further. You can paint your terra cotta pots any which way to make a candle holder truly fitting for your coffee table.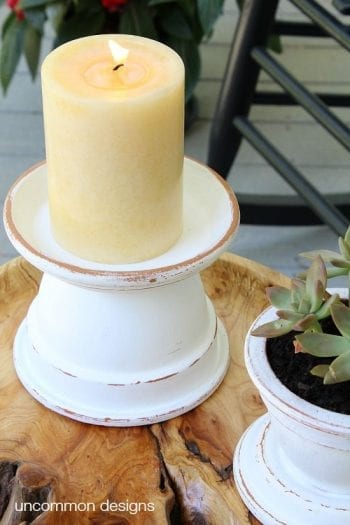 You can draw a crowd (of birds) with this birdhouse terra cotta project. For the full tutorial, visit this website!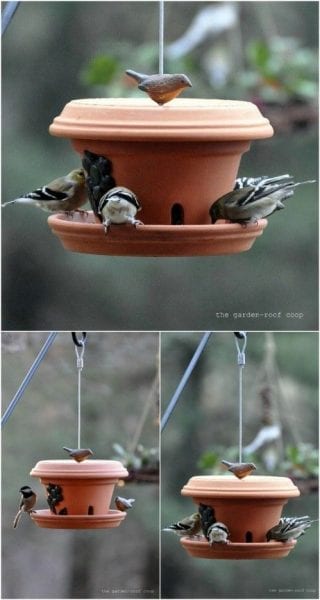 This is such a fun project for kids. Together, you can make your own little fairy village and your kids will have fun playing outside with their fairy cottages all summer long.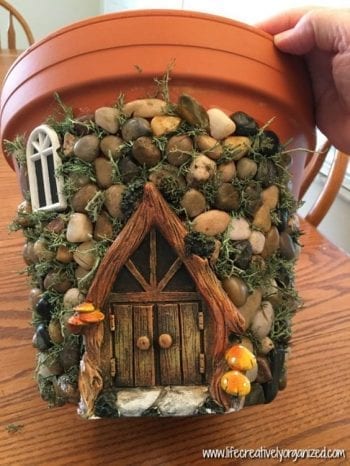 Fill your pots with dirt and pile them on top of each other. Once they're placed and stable, have fun planting in your new tiered planter! This makes a great accessory to any front porch.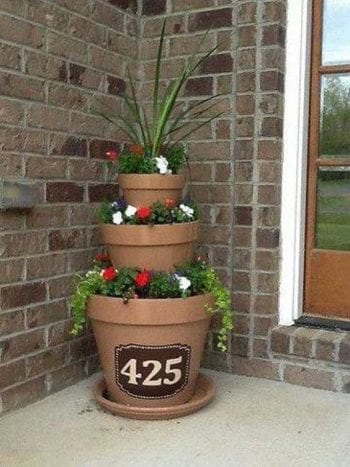 Just look at this cute terra cotta pot! If you want to see more ideas for creating your own work-of-art, check out this website.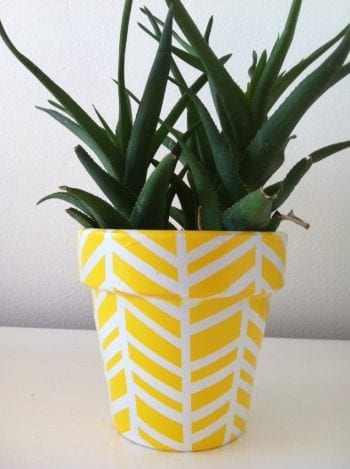 This is another fun project for your kids to help with. Even if your hands are shaky or mistakes are made, these pots will still look fun and playful.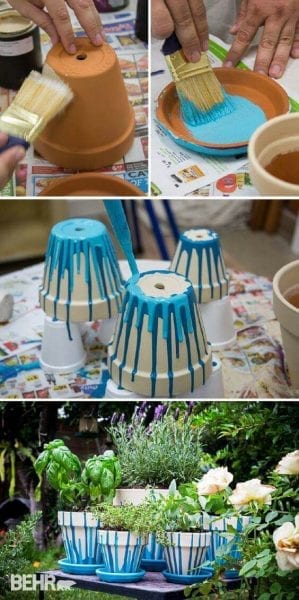 9. Jewelry Holding Terra Cotta Pots
Did you know you can use your old terra cotta pots to organize the tops of your dressers!?  Well, now you do!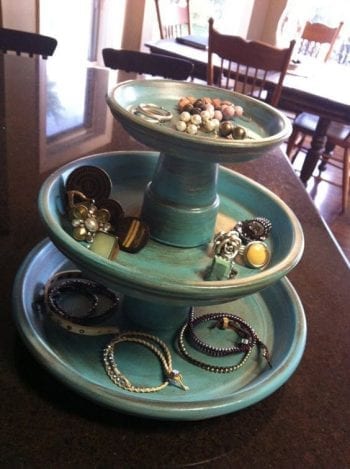 Paint your pots with a base coat of your choice and let them dry completely. Then wrap your pots in twine. Once that is done, you'll spray your pots with a desired top coat. Remove the twine immediately after spraying and let your pot dry before finishing with a clear coat.