There are some seriously cute Christmas decor items from a lot of different places that usually cost close to, or over $100. I don't know about you, but I'm just not willing to pay that much for a pillow I'll use for a month! Here are some ideas I'm planning on using to get that adorable decor for a fraction of the price.
Pottery Barn Inspired Noel Sign. This super fun idea is from Home Stories A-Z. With wooden letters, and some festive paint, this would be the perfect holiday decoration!
Pottery Barn Inspired Peace Sign. This would be absolutely perfect for an entry way, or even able the fire place! One of my favorite ideas from Uncommon Designs.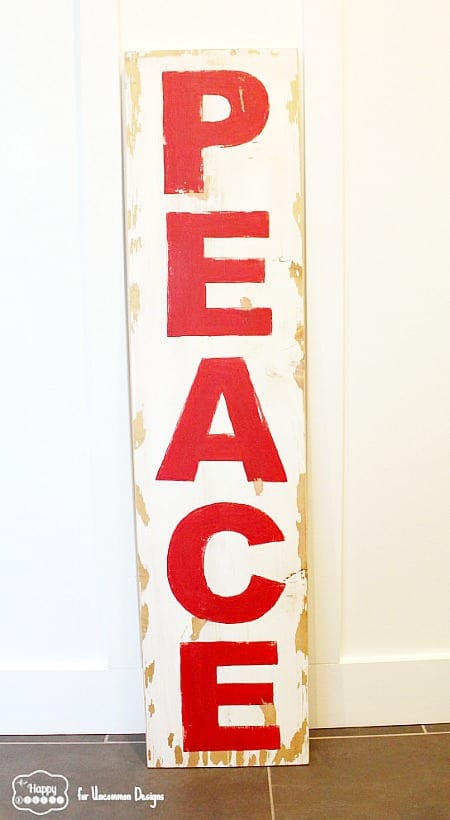 oliday Mirror (Inspired by Pottery Barn) Just looking at this cute idea gets me into the Christmas Spirit. Such a gorgeous idea from Tatertots &  Jello.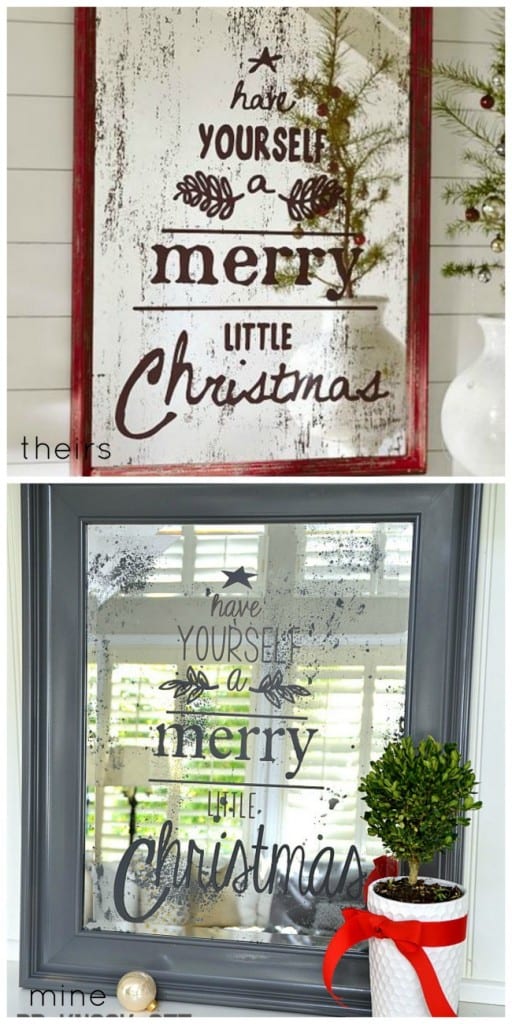 Burlap Christmas Tree (Inspired by Ballard Designs) I absolutey love anything burlap, and I love incorporating that into holiday decorations! A must try by Ask Anna.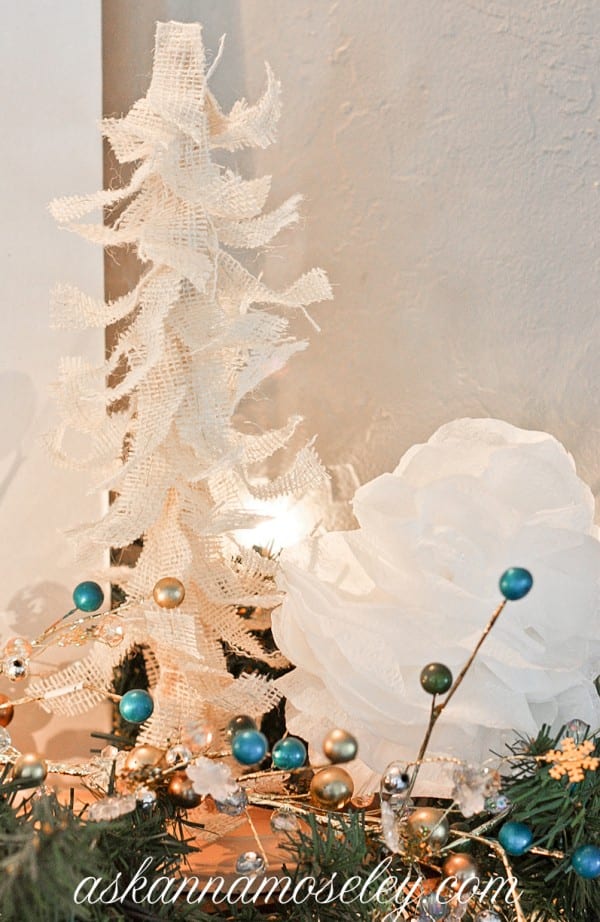 Ruffled Stockings. Such a genius way to mix lace, and polka dots into our Christmas decorations. This cute idea was from Grand Design.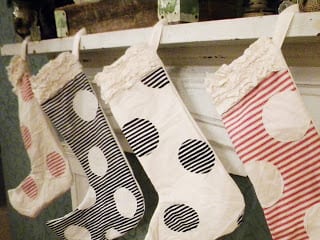 Paper Christmas Tree (inspired by Anthropologie) Not only is this the perfect decoration, but it is an even better way to recycle old books and music sheets! One of my favorites from Knock Off Decor.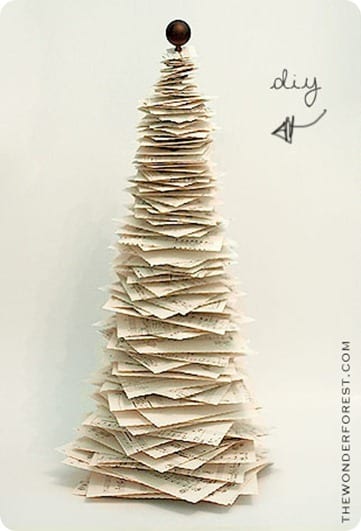 Stocking Pillow (inspired by Pottery Barn) Even though some sewing is required, I love that this looks so cozy. This idea was from Dimples and Tangles.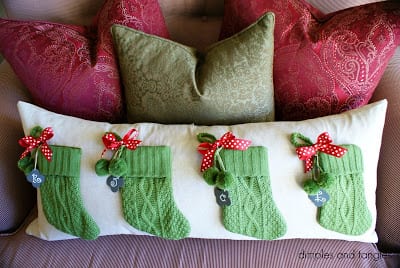 Peace Wreath (inspired by CB2) Wreaths are a holiday staple, and I think that this idea from Life Love Larson is beyond cute!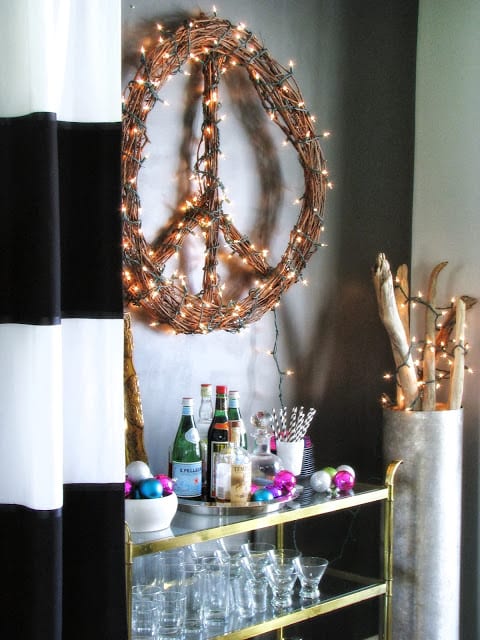 Chalkboard DIY Pillow (inspired by Pottery Barn) Such a cute idea for a throw pillow. This idea was from Home Stories A to Z.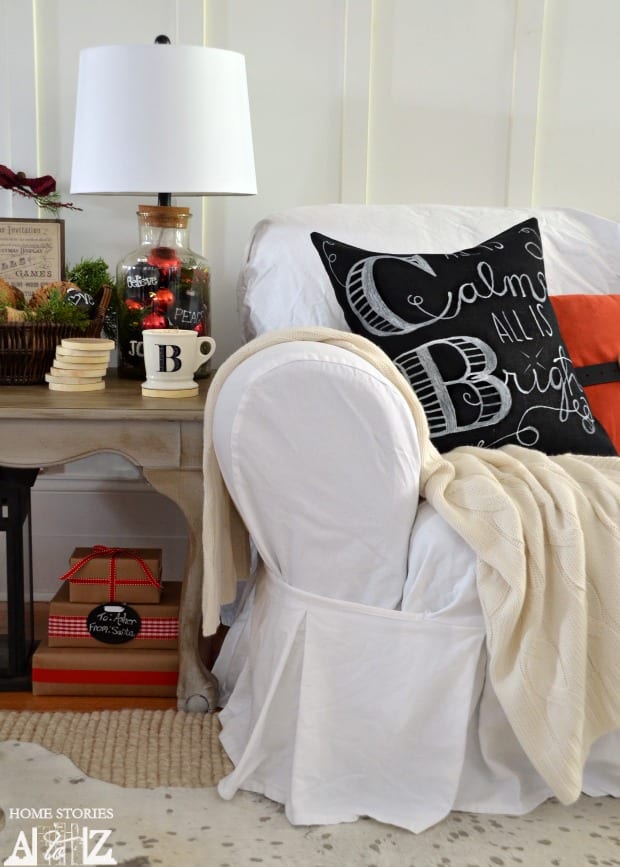 Ornaments (inspired by Kate Spade) Such a cute way to complete your Christmas Tree , you could absolutely personalize these! An idea from The DIY Playbook.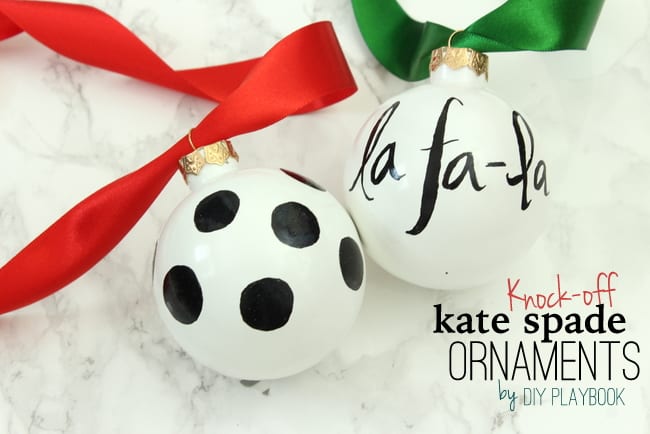 I have already gotten into the holiday spirit just by looking through all of these! I cannot wait to incorporate them into my home!