Christmas is my absolute favorite, and every year it's the same story: I have way too many friends to get presents for. SO. This year I decided I'm going to do a bunch of gifts-in-a-jar!
Starting us off, here is an awesome idea from The Gunny Sack. It's a gift that you can give year round. This jar is filled with "52 things." It can be 52 things to do, 52 reasons I miss you, 52 memories, or anything else you would like to give!
This one's a classic gift in a jar and we are so grateful to Call Me Cupcake for reminding us! Brownie mix in a jar. So cute.
The Gunny Sack also showed us this freaking adorable idea. Caramel apples in a jar. Why haven't we thought of this before?
The Happier Homemaker showed us how to make our own handsoap in a mason jar dispenser. So useful and cute.
Ever Mine gave us this cute idea for an apron in a jar idea.
If you have a friend who loves to bake give them this awesome gift from The Gunny Sack! Put whatever cute little baking implements will fit and it will definitely be appreciated.
If you have friends who love to craft The Gunny Sack also has this great idea for them as well. Just fill it with some essential crafting tools and they are sure to love it!
Everybody loves good Potpourri and Marci Coombs has an amazing recipe for Christmas Potpourri that you can give as gifts or party favors this christmas season. Cinnamon, lemon, lime, oranges, cloves, and bay leaves are the magic ingredients and they are awesome.
Cooking With My Kid showed us the awesome idea for cinnamon sugar popcorn. Fill the jar with unpopped kernels, and tape the recipe on the outside. Pretty cool idea!
Sugar scrubs are super popular right now and they are incredibly easy to make. For this gift in a jar, Tidy Mom gave us a bunch of recipes for just that purpose.
Everybody loves cupcakes, and a cupcake for a gift is sweet (see what I did there?). My Cakies was our inspiration for this idea and we love it!
 I love a good bath, and I know if one of my friends were to gift me a bath detox mix I would love them even more. My Crazy Blessed Life showed us how she did it, and I am so excited to try this myself.
Get into the hearts of your puppy owning friends by giving them this jar full of dog treats! This is one you could buy from Not on the High Street, but if you find a good recipe you can do it yourself pretty easily.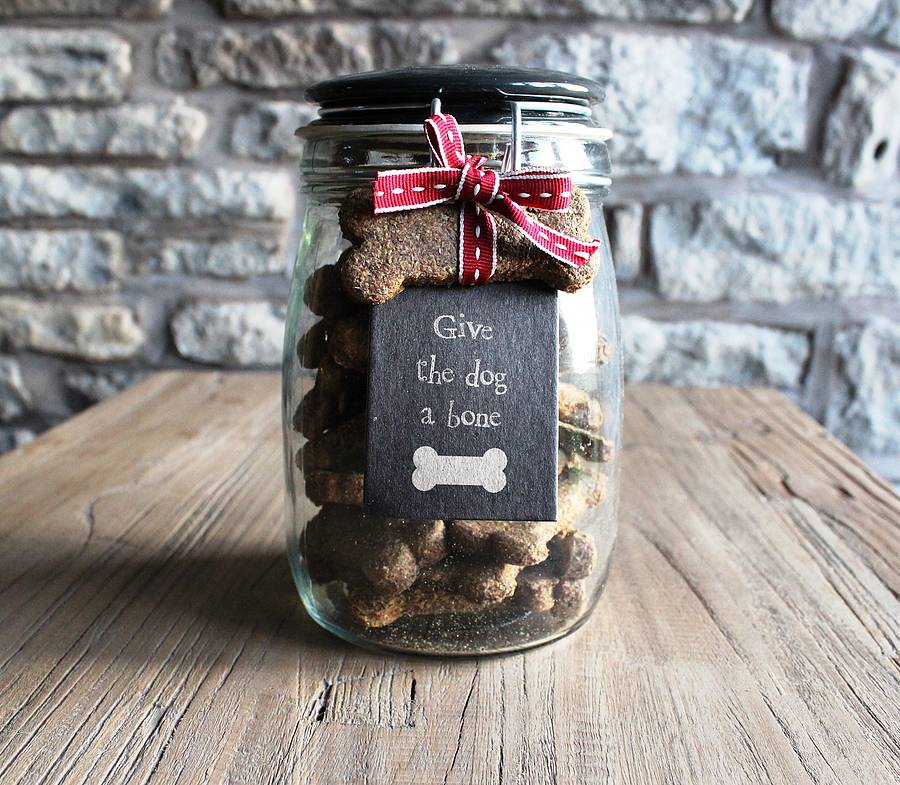 The Gunny Sack is a treasure trove of ideas for gifts in a jar. Here is their idea for "Everything in a jar." Fill the refreshment jar with breath spray, gum, and some mints; pampering with some lotion, face mask, perfume, and some bath salts; and the energy bar with anything that can give them a boost. Really thoughtful for someone who's having a hard week. 
Butters and jams are classics for gifts-in-a-jar, and we found the most awesome recipe for apple butter at My Baking Addiction.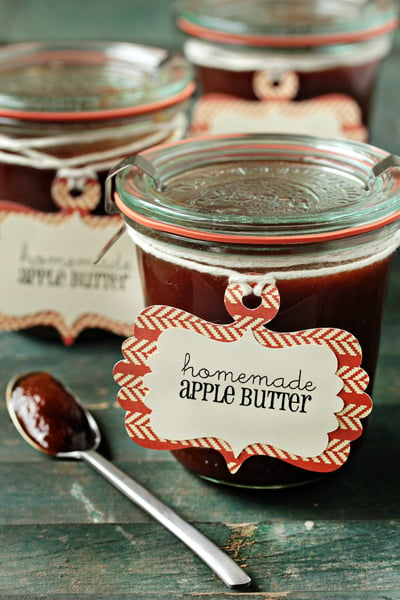 Here's a great idea from The Gunny Sack for a Date in a Jar. The one she did was for ice skating, but it could easily be tailored to any occasion.
For everyone who loves just the marshmallows of Lucky Charms there's this idea straight from Buzzfeed.
 Here's a great idea for a manicure in a jar from Craftaholics Anonymous.
Bath fizzies in a jar from Martha Stewart are a great gift in a jar.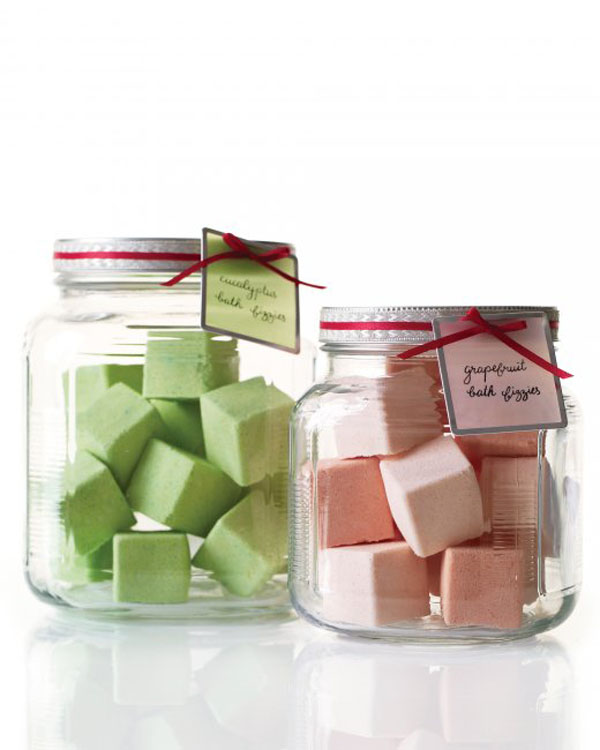 504 Main had another idea for a date in a jar, but this one is for mini golf! How cute is that!
Classy Clutter gave us a great idea for a mommy survival kit. This would be great for those expectant moms of yours that are due around the holidays (or whenever, really!)
The Frugal Girls gave us another idea for a pamper yourself jar.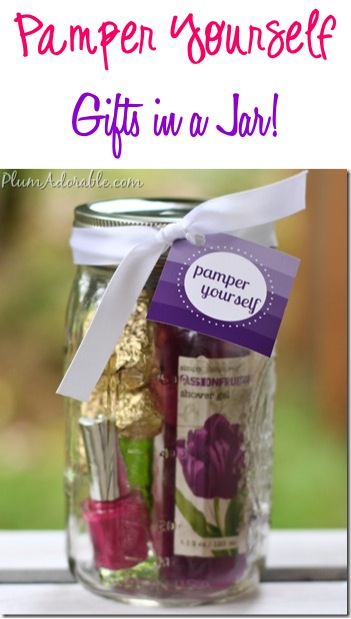 Christmas breakfast wouldn't be complete without pancakes, so why not give a gourmet pancake mix as a pre-Christmas day gift? Thanks Good Life Eats for the idea!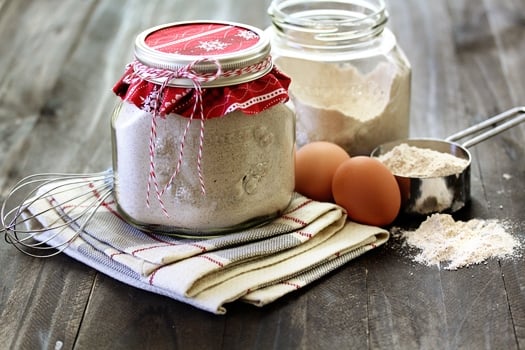 Cincy Shopper showed us a great gift for those men who love to barbecue or cook. This could easily be used for any recipe you like, but this pork rub looks like a winner to me!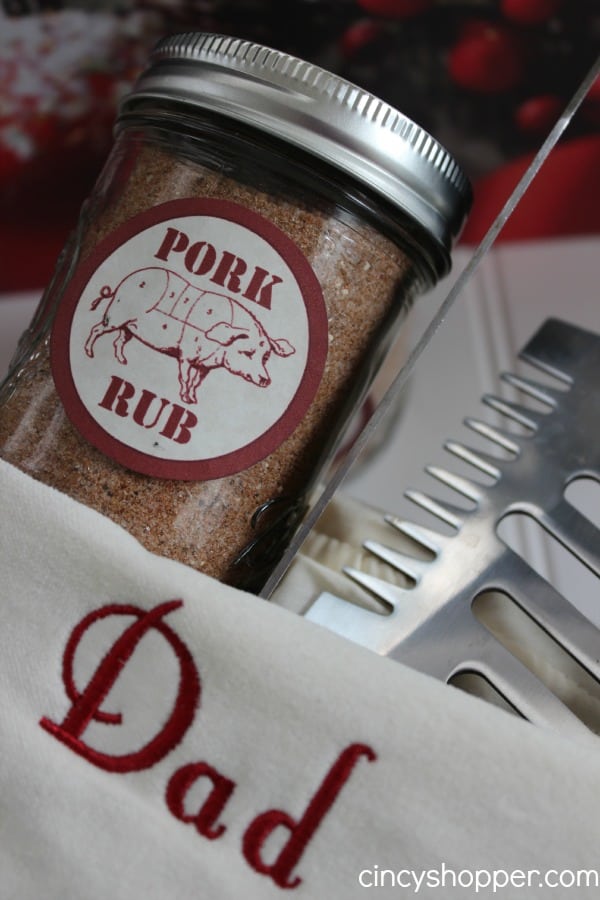 Smashed Peas and Carrots has this awesome idea for a beginners sewing kit. It would be an awesome gift for anyone! Really practical and cute at the same time!
Mason jars and play dough. What could go wrong? It's a great idea for those days when you just need something cute to occupy those kids, and snowmen are always cool.
 A Nest for All Seasons showed us how easy it can be to put a soap making kit in a jar.
Raising Up Rubies gave us this great gift idea for those friends that get really down in the dumps during the winter. Summer in a jar!
Apartment Therapy had a good idea for an unconventional gift in a jar. A terrarium!
Bake at 350 had a great tutorial for how to make your own vanilla extract. It's surprisingly easy!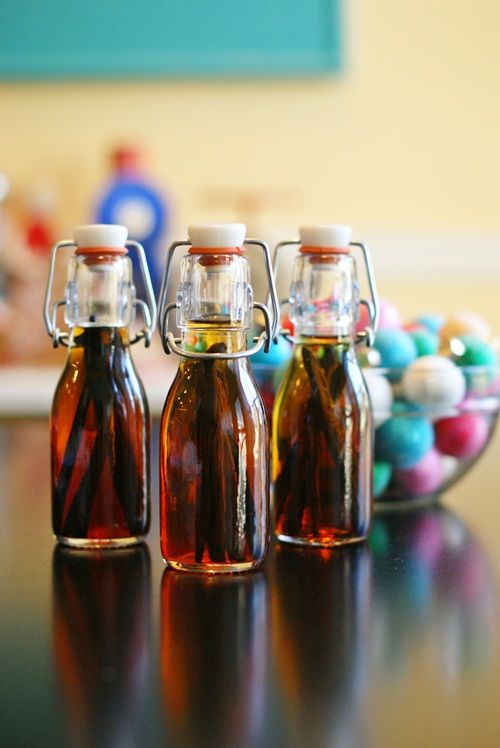 "Orange you glad it's Christmas?" Is the name of this awesome gift in a jar from One Good Thing.
Another Christmas alternative to red and green is to give the gift of actual oranges in a jar! They are super popular as a stocking stuffer, but think how cute this would be too! One Good Thing is a genius.
Another amazing idea she had at One Good Thing was what she calls Man Food in a Jar. 
This idea is called TLC in a jar and I think it's so thoughtful! Everyone gets sick in the winter, and this would be a perfect gift for someone as the holidays get closer to make sure they stay healthy.
One Good Thing also showed us the best idea for an ice cream party in a jar!
A classic holiday activity, cookie decorating is so much fun! Here's another cute idea from One Good Thing.
One Good Thing is on a roll! Mani- Pedi in a jar! Proof that a bigger jar can definitely be better.
Food recipes are always great and with a bigger jar you can do something like Jillee did at One Good Thing did and give them taco soup!
Comfy Cozies in a jar. Gloves, scarf, hat, and hot chocolate. One Good Thing put anything you would need to be cozy into a jar.
And last, but not least, Caramel Apple Cider in a Jar. Thanks One Good Thing for all the ideas!