A privacy trellis is super easy to build all by yourself. The most challenging aspect to this project is figuring out how to get the trellis home from the hardware store. But as long as you can manage that, we're sure you can do the rest.
Close Off An Entryway
You can block the line of sight to your back yard with a DIY trellis wall. It gives privacy to your back yard while adding a beautiful gardening element to your landscaping.

Add Height To A Dividing Wall
Are you fences or block walls not quite tall enough to keep out the peeping neighbors? Add a trellis for more height at a fraction of the cost or new walls or fences.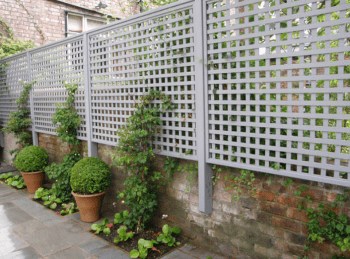 Give Privacy To Your Patio
Make dinner parties and get-togethers more intimate with added privacy around the patio and porch.

Hide Ugly AC Units or Trash Cans
A genius way to cover up unsightly elements like the AC unit, pool equipment, and trash bins is to decorate them with a trellis.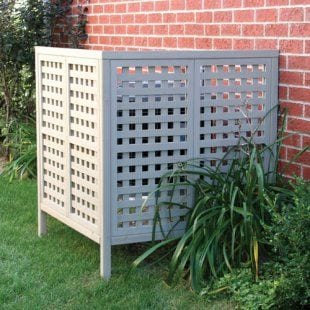 Get Out of Your Neighbors Line of Sight
Add a trellis wall anywhere along your home's perimeter to gain privacy from neighbors: carports, driveways, pool decks, and bedroom windows.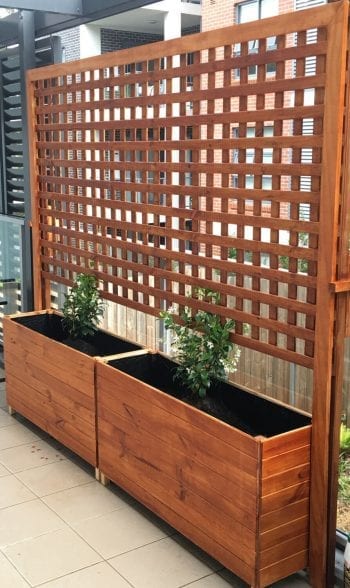 Make the Trellis out of Wire Instead of Wood
Think outside of the box and build a trellis out of materials you're comfortable with. Have cables and hooks on hand? Feel more comfortable using wood over wire? You can build a trellis out of a number of items.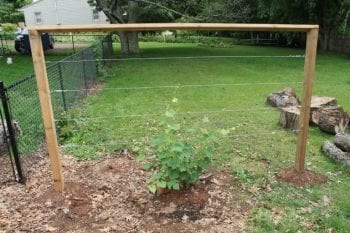 Build A Trellis Yourself
There are tutorials all over the internet about DIY trellising. Have a look and build one yourself!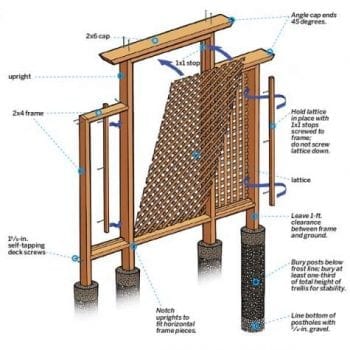 Dying to build one of your own? Use one of these DIY tutorials!