The paint in your kitchen can make the boldest statement in the room, or it can act in a more subtle way. It's all up to you! Here are some trendy color schemes and what they mean for the feel of your kitchen: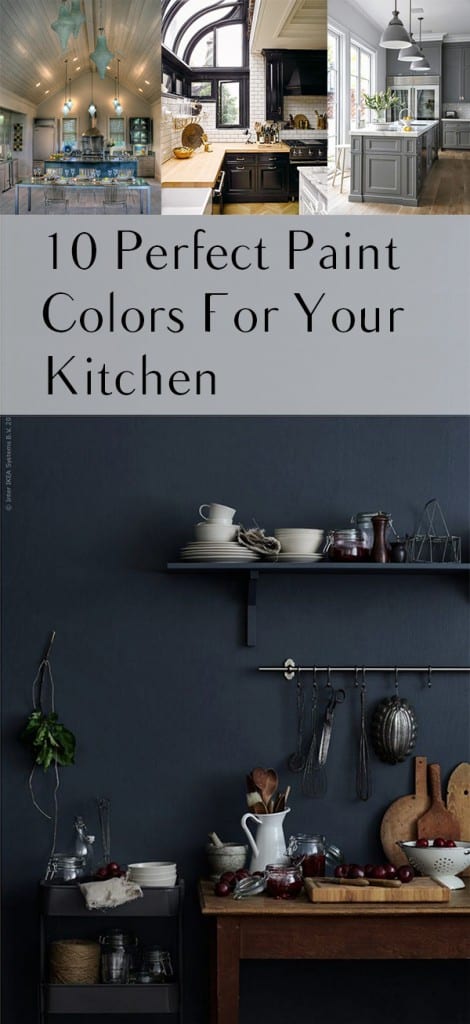 Yellow. Yellow is a classic kitchen color. It reminds me of the clean scent of lemons and a bright, sun-shiney day. Yellow is a great accent color and goes great with light blue or gray.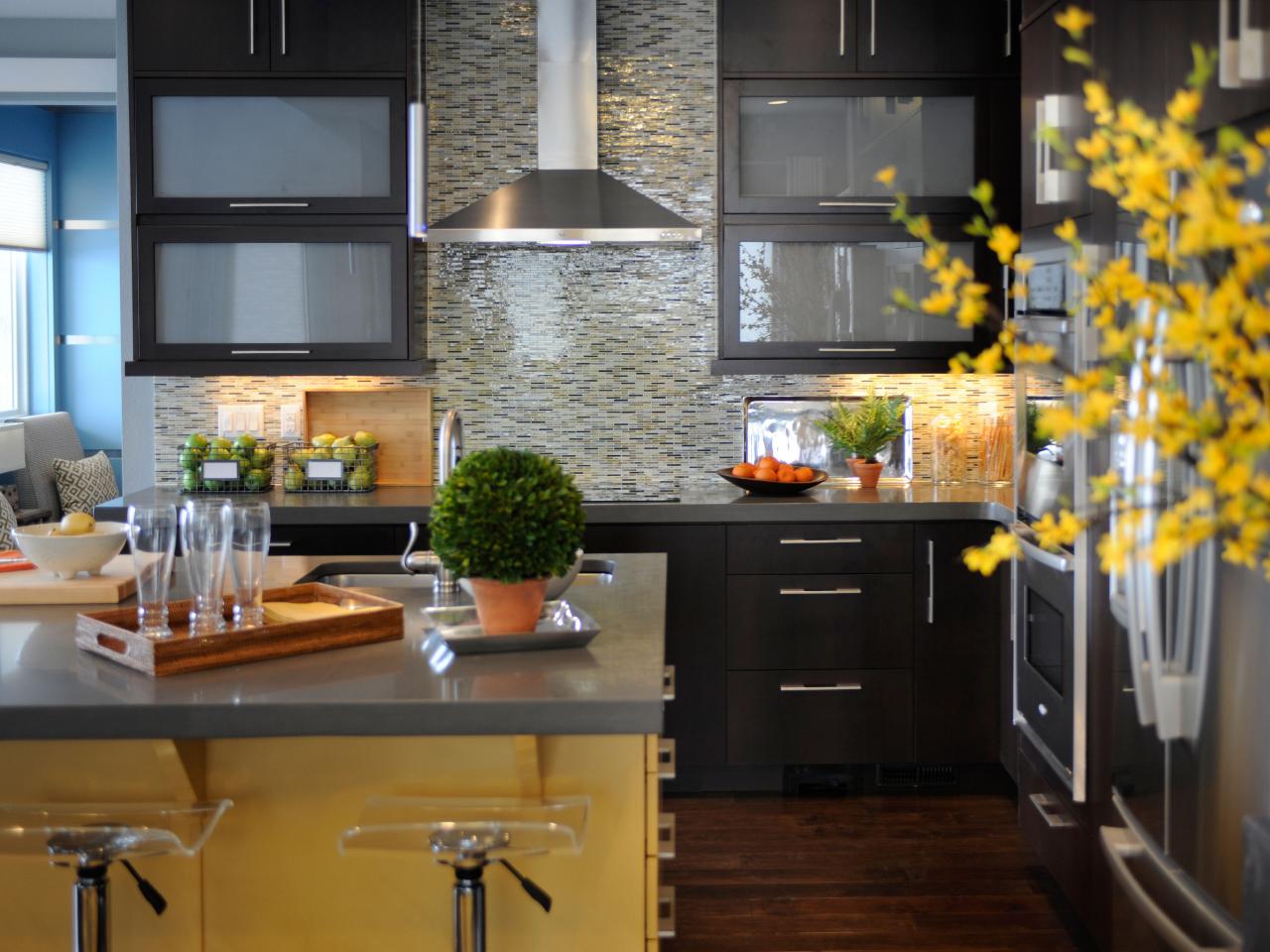 A Pop of Red. Accents of red add a fun and dramatic contrast in a kitchen with dark flooring and cupboards. Red and black or dark brown make for a sexy, sleek look.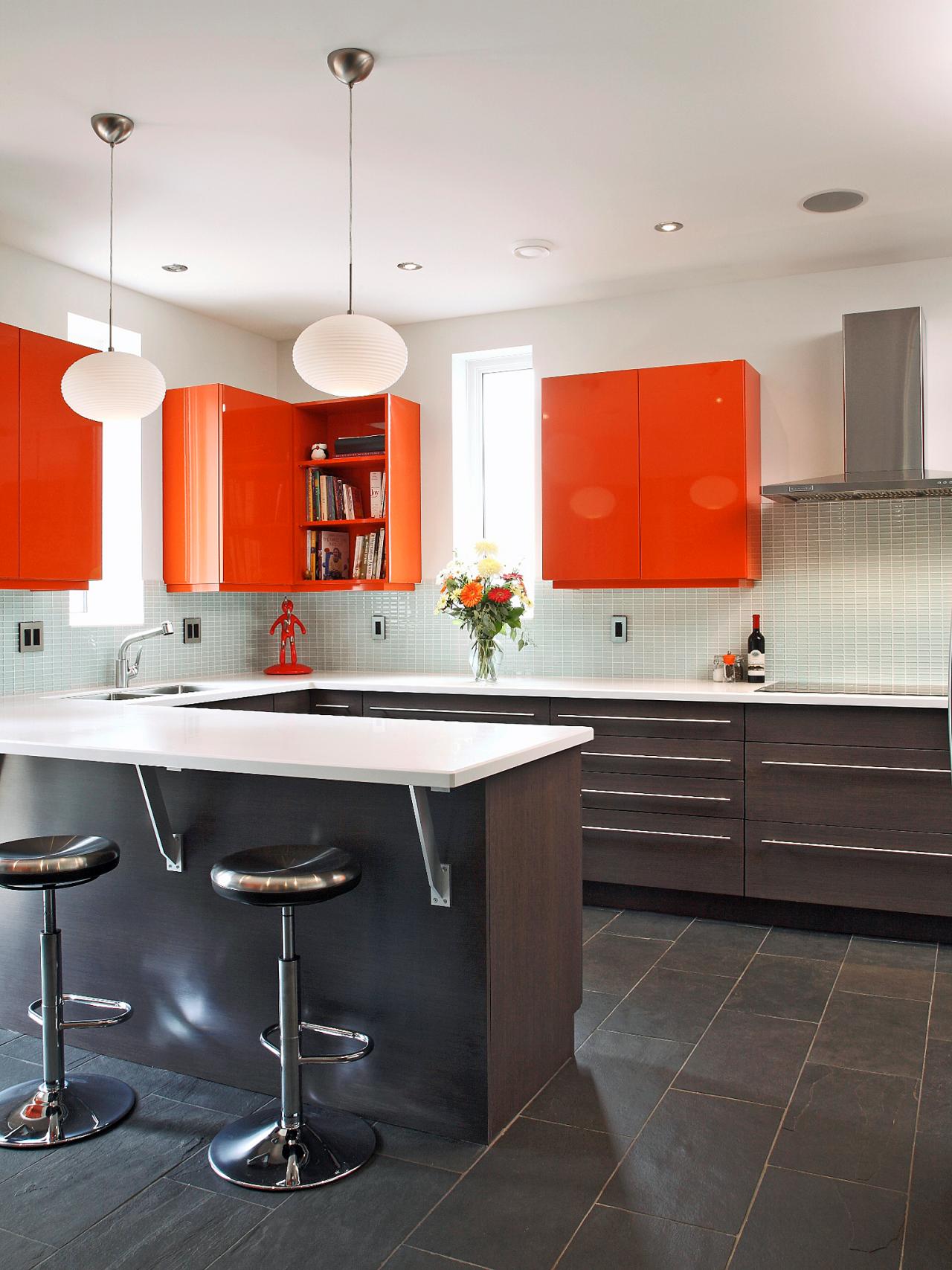 Green Apple. This is a fun, almost retro color that is energizing in the same way yellow is. It is a bold color, so it might better serve as an accent to a neutral like white. If your kitchen needs a cheery facelift, this could be your color!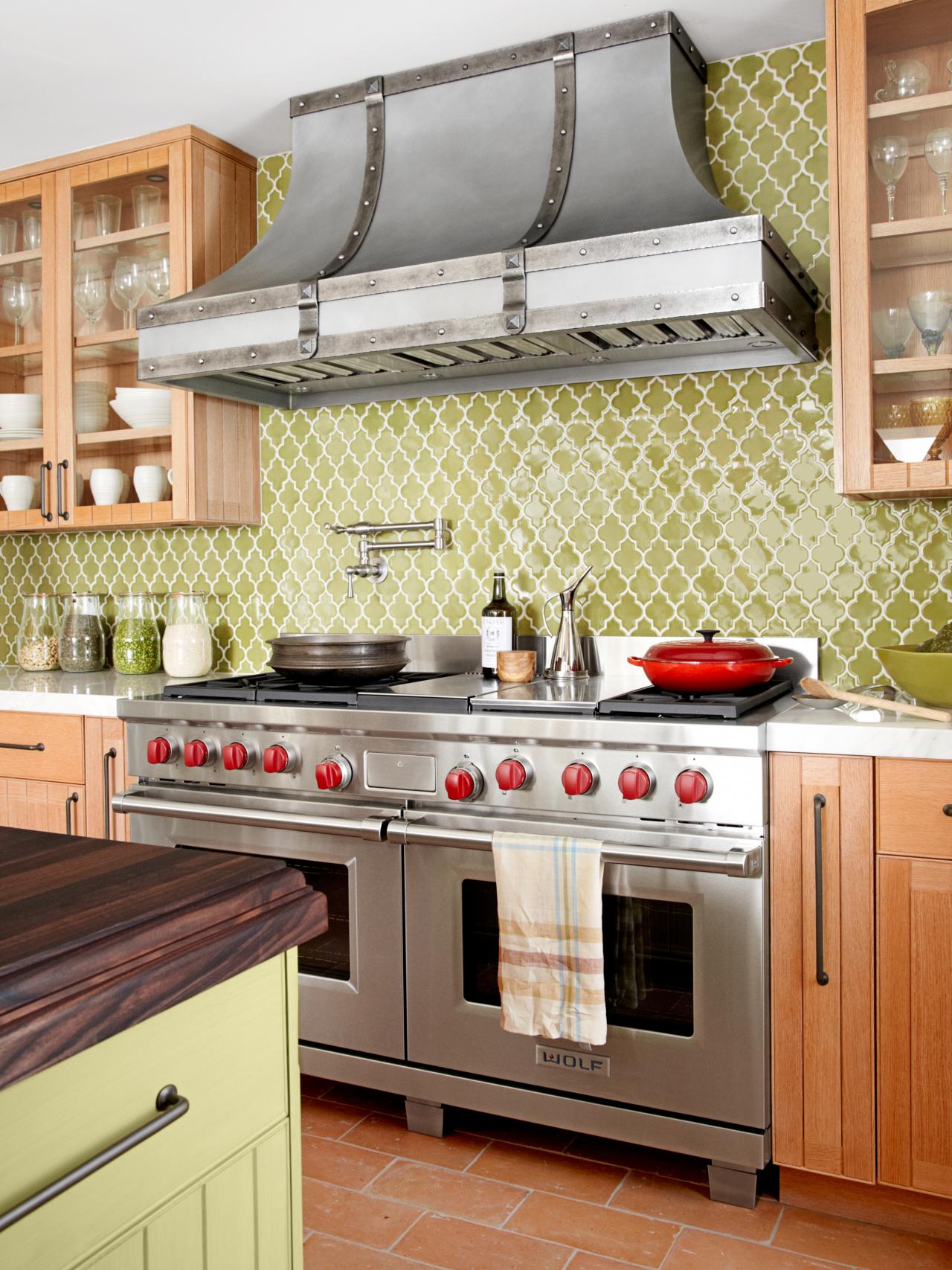 Sky Blue. This is a soft, gentle, pleasant color for your kitchen. Combined with a soft white or cream color, it creates a cottage feel that resembles the blue sky with white fluffy clouds on a summer's day.
Earth Tones. Create an organic, natural feel in your kitchen by using subtle greens and browns. Incorporating these colors using stone backsplashes and granite countertops can enhance the earthy feel even more.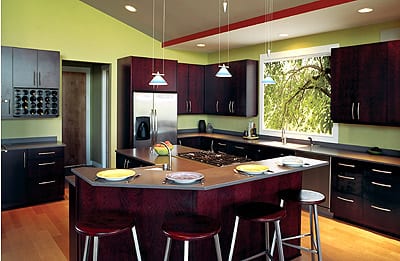 Minty Green.  One of my very favorite kitchen colors.  This minty green is so light and clean.  I really love it.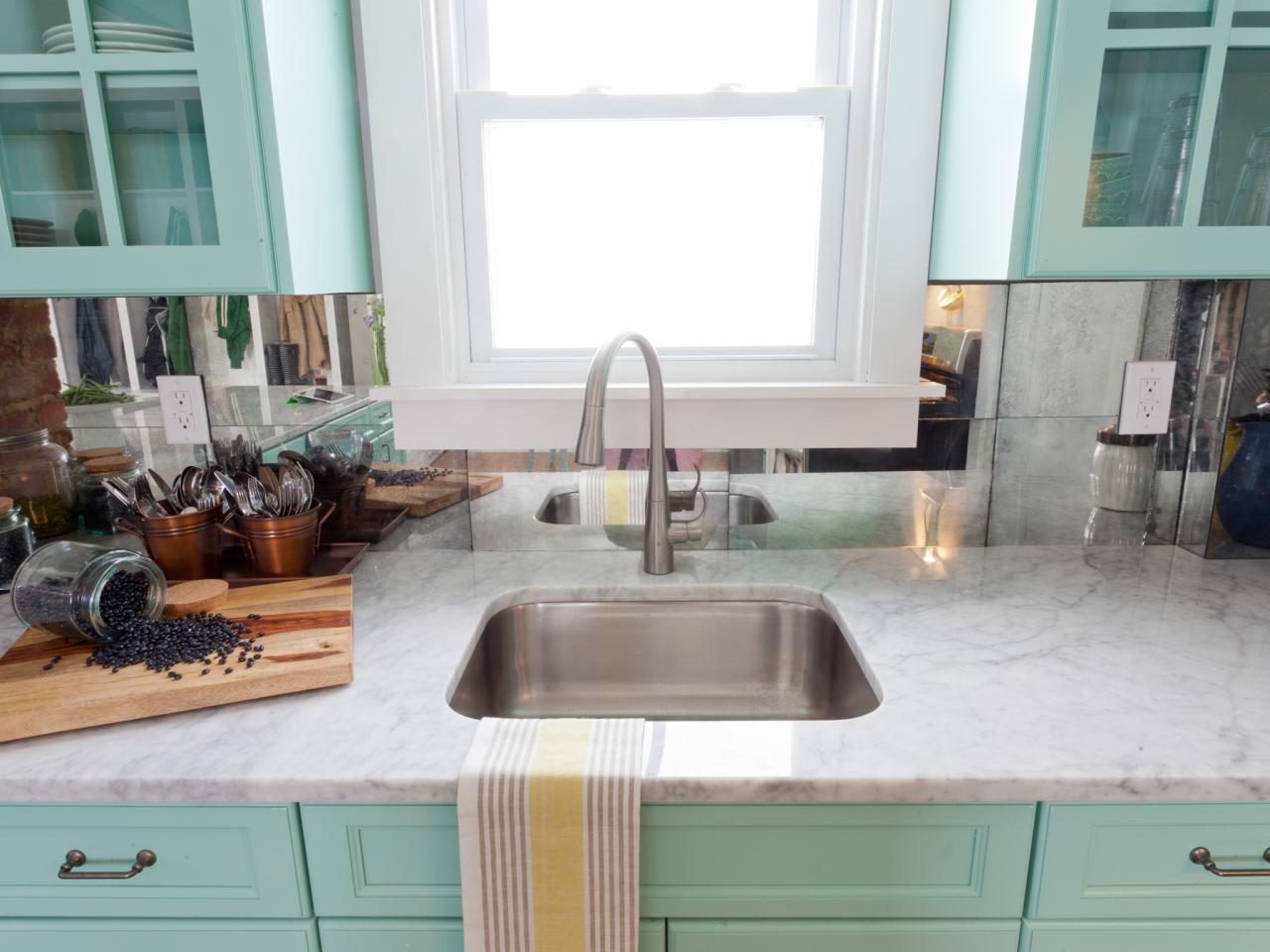 Navy Blue. Navy blue is such a coastal color, and I am in love with the richness of this shade.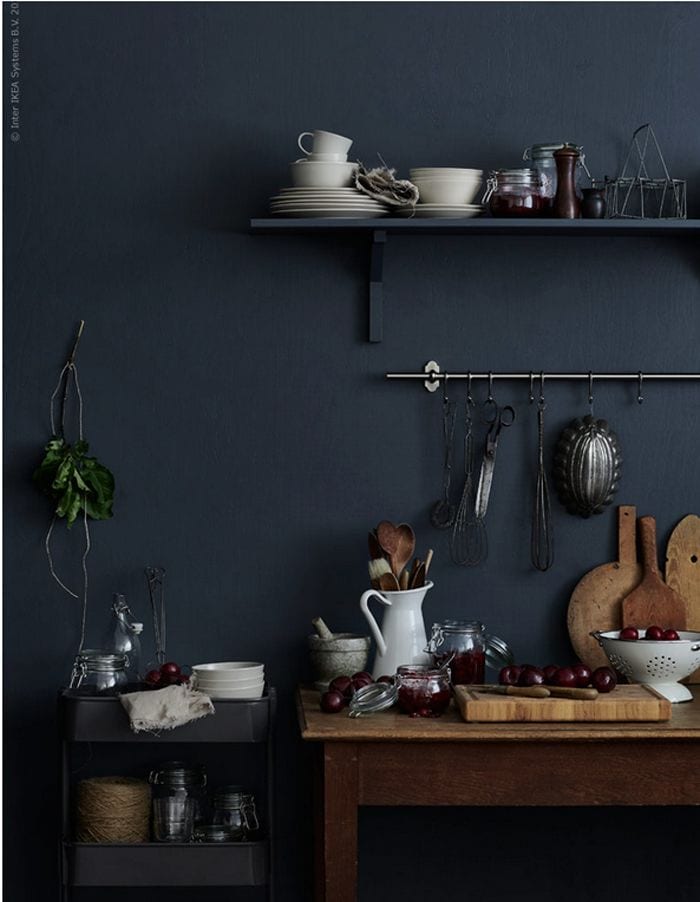 Image from Poppy Talk.
Classic White. Classic white is such a sharp, elegant shade for your kitchen. This kitchen reminds me of a bed and breakfast!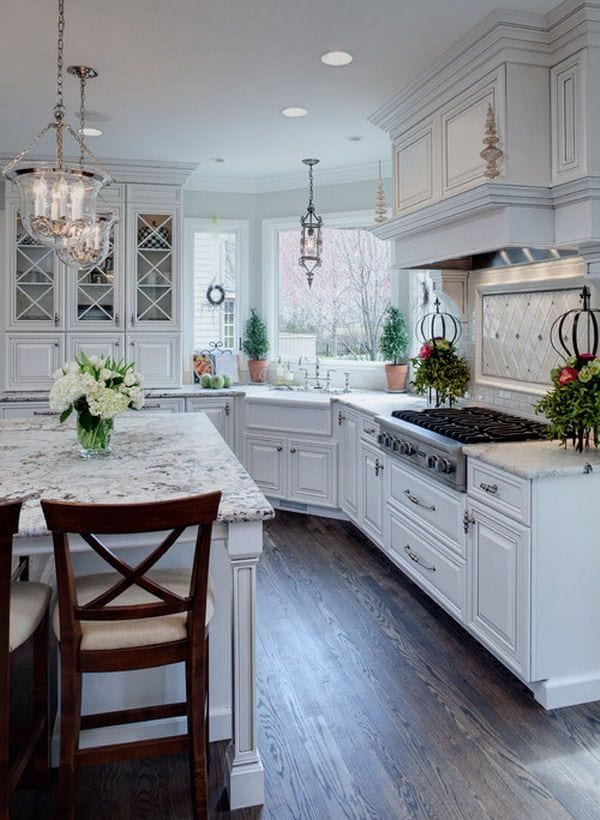 Image from Hative
Black. Black trim gives a modern feel to an otherwise outdated kitchen. The black trim goes perfectly with the back splash!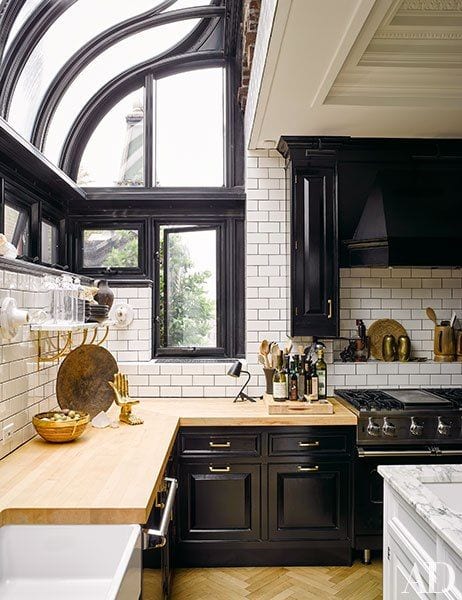 Image from Architectural Design
Grey. Grey is a trend that isn't going anywhere, it is a must have in kitchens!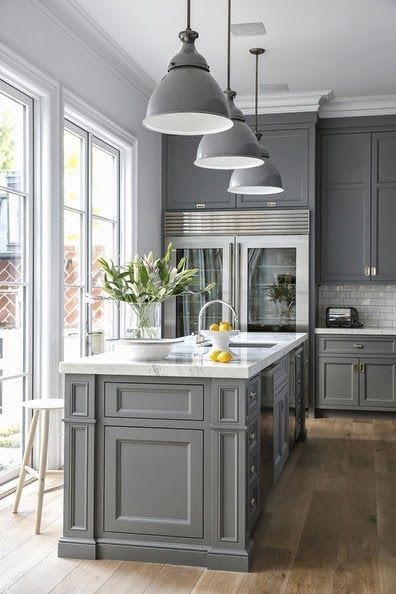 Image from The 36th Avenue