Do you have a blank wall that is begging for some coverage? Before you drive a nail in any old place, consider these tips for hanging pictures and mirrors: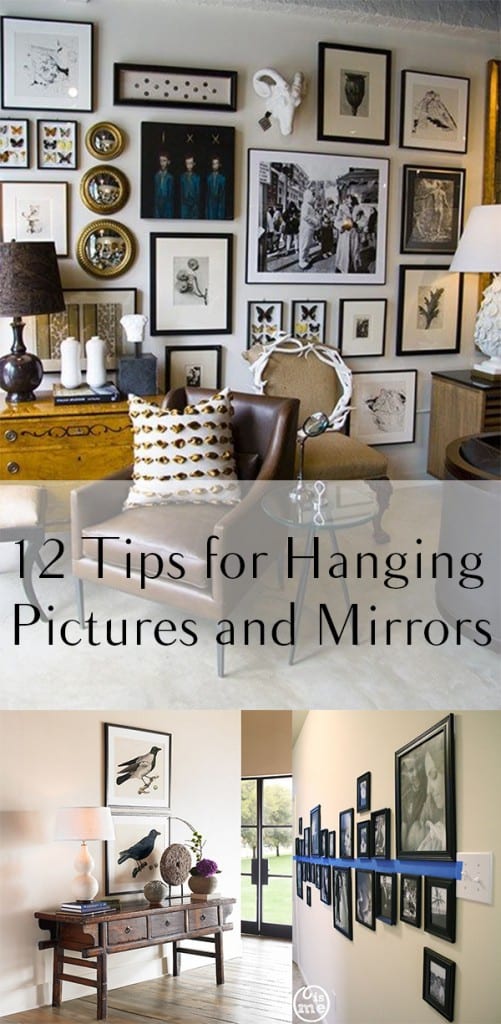 Follow this simple process from Jenna at SAS Interiors to hang your pictures/mirrors in the perfect spot every time:
Lay the mirror/picture face down and cut a piece of painter's tape long enough so that each end is aligned with the center of the hooks on the frame.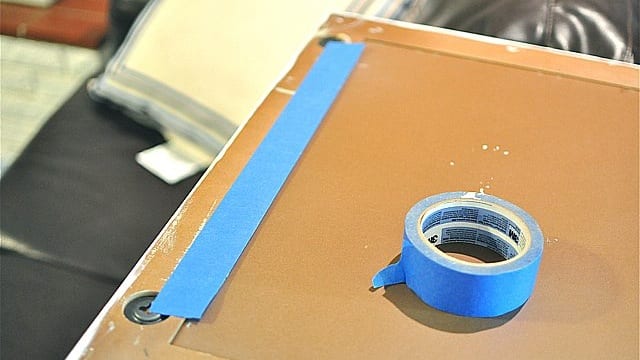 Image from Life Hacker
Remove the tape from the frame and put it on the wall where you want to hang the picture/mirror. Adjust the tape until it's just right—use a leveler to make sure the tape line is level. Such a great idea from Mego On the Go.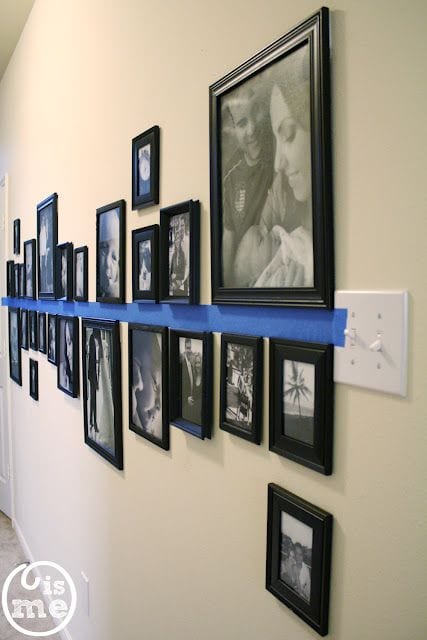 On the bottom corner of each side of the tape, install a stud or anchor to support the screw or nail so the picture/mirror will stay hung! Install the screw or nail, then hang your picture/mirror.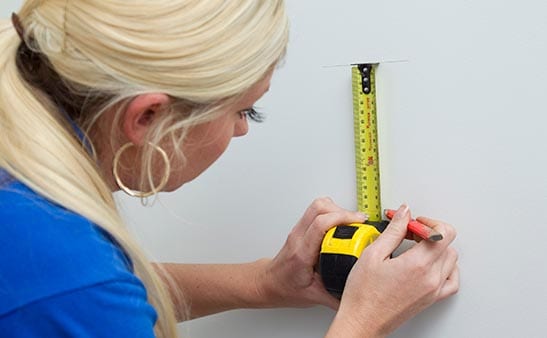 Image from Masters.
When you hang pictures, place the focal point of the grouping at eye level. This great tip is from Story Board.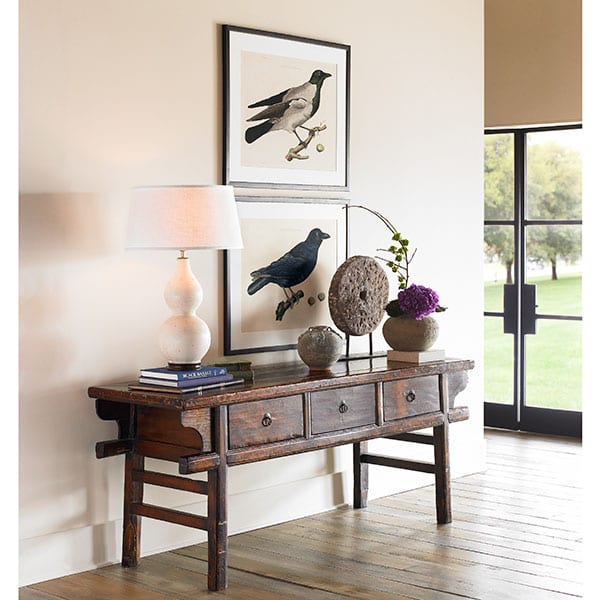 Before you arrange a grouping of pictures or mirrors, lay them out on the floor in front of the wall. When you are satisfied with the arrangement, take a picture of it so you don't forget and then mount them on the wall.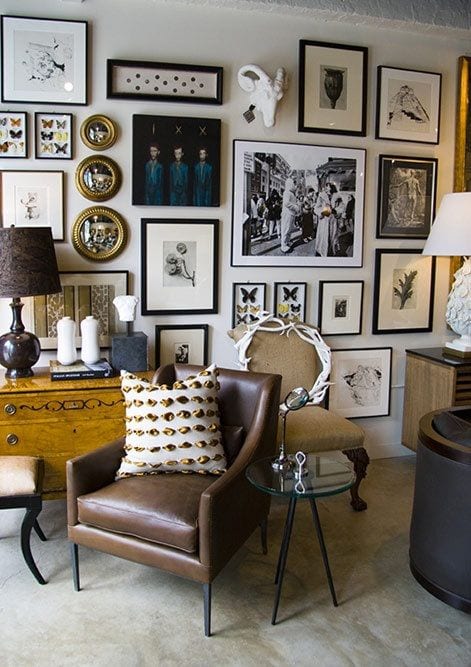 Image from Slim Paley
You can use a laser level for hanging pictures at an angle(like along a staircase).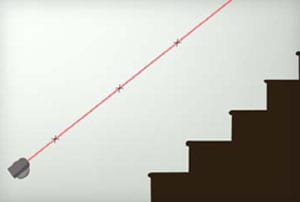 If you have a large, empty wall, don't just put one small picture on it. Fill the space with photographs, artwork, mirrors, shelves, or shadow boxes.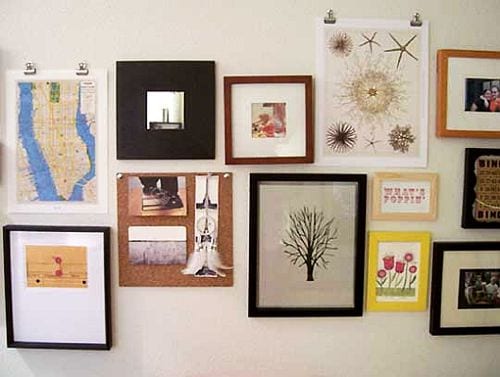 Don't be afraid to hang pictures/mirrors in frames of different colors and sizes—just make sure they complement each other!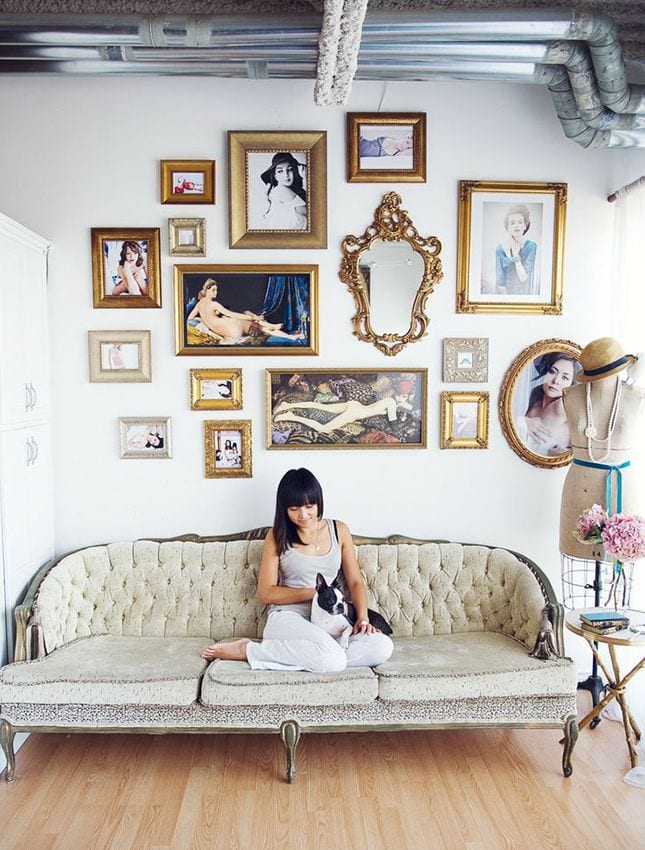 Image from Brit Co. 
Hang pictures/mirrors from knobs or hooks using a piece of ribbon.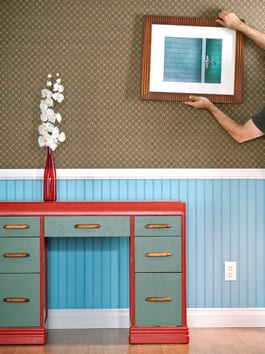 Instead of hanging pictures directly on the wall, consider displaying them on easels.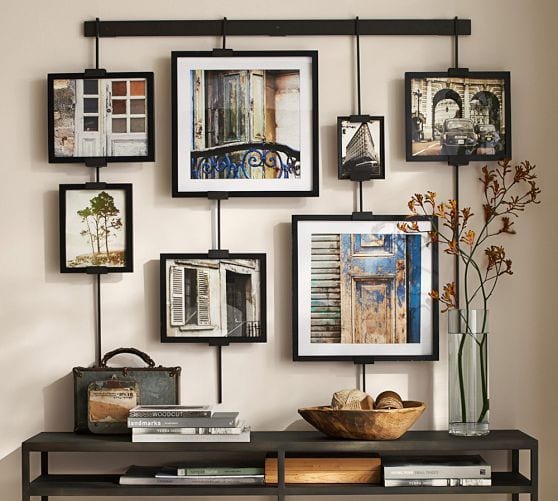 This easel can be found on Pottery Barn. 
You can buy picture-hanging kits from hardware stores that have all the essential supplies. This one can be found on Amazon.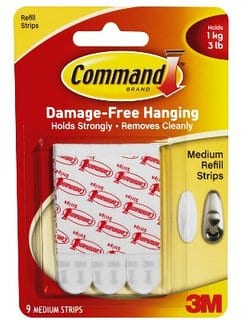 Story Board suggests that when  hanging your wall art on a grid, don't space the pieces too far apart. Generally, 2-6 inches apart is a good rule of thumb to follow.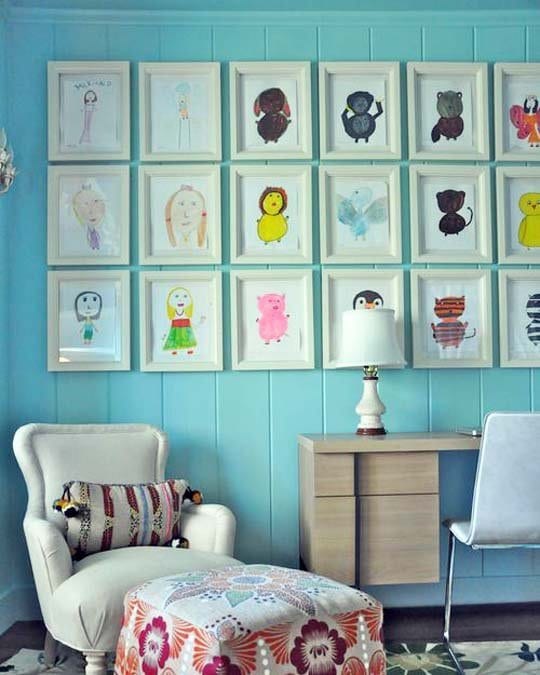 Image from Apartment Therapy.