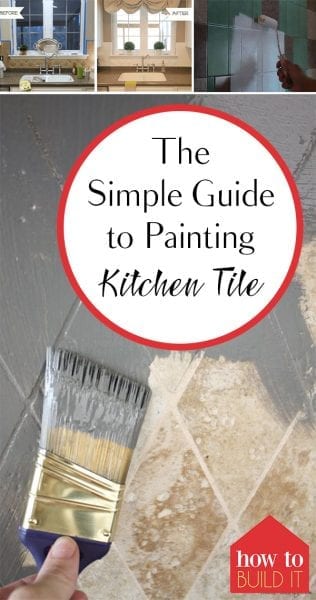 Before you spend a lot of time and hassle to remove a tile backsplash or countertop, consider this. It is entirely possible to paint that tile and get a whole new look without removing a single one! Here is the simple guide to painting kitchen tile.
Over at 11 Magnolia Lane, Christy painted her brown tile backsplash with amazing results. As of her last update, the paint job was still holding strong about 5 years later–proving that you don't need to worry about durability if you use the right products.
Clean tiles are a necessity before starting this DIY project. Use TSP and/or rubbing alcohol to thoroughly remove all grease, grime and dirt from the tile surface. Once cleaned, wait two days before painting the tile to be sure that the grout is thoroughly dry. I know it's a drag to wait, but don't cut corners here.
Now use a good primer on the tiles to ensure the best adhesion for your paint. Christy used Zinser Bullseye 123, which specifically states that it works on glossy tile surface applications. One coat of primer is all it takes.
Now it's time for paint! The backsplash done at 11 Magnolia Lane is painted in a oil-based paint with a glossy finish, which has superior durability. A roller doesn't easily get paint into the grout lines, so use a paintbrush for that. One option is to paint the grout lines first with the paintbrush, and then follow it up with a roller over the entire surface. Once painted with an oil-based gloss, no clear coat is necessary.
At Designer Trapped, Tasha used General Finishes Milk Paint on her backsplash and cabinets, followed by a satin clear coat on the tiles for extra protection. Her painted tile looks equally as amazing!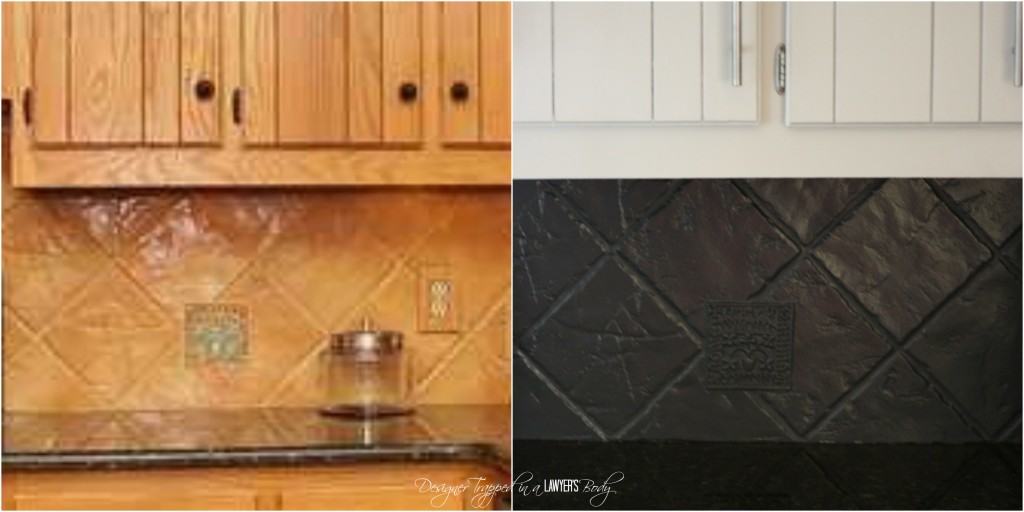 Enjoy your beautiful painted tiles! Note that painted tiles clean up easily with a spray cleaner, such as Method, and a sponge.