I never knew how underrated statement ceilings were until I moved out of my first apartment and into my first home. We lived on the middle floor, so our ceilings definitely did not make a statement. If anything, they made me a little claustrophobic. When I walked into what would be our first house, I was immediately blown away with how open and spacious the vaulted ceilings made the entire home look and feel. I couldn't help but elevate my gaze toward the gorgeous ceilings as we toured the house. It's this house that made me always take note of the ceilings in a home. Whether you are looking to remodel or looking to purchase something new, a statement ceiling is always something to keep an eye out for.
Now, I'm not exactly sure how one would go about making this brick-accented ceiling architecturally sound but I do know one thing and it's that this statement ceiling looks absolutely gorgeous! A brick ceiling really gives this space such incredible depth and some rustic charm. It looks like an old Italian villa!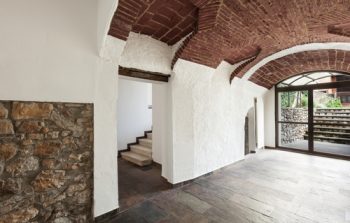 Make an incredible statement with a vaulted ceiling sunroom. I love how seamlessly the kitchen blends into this window-filled living space. I could just sit for hours in one of those chairs looking through the windows of this statement ceiling! Of course, I would need a set of blinds or curtains somehow incorporated into this stunning space.  I do like my privacy at night!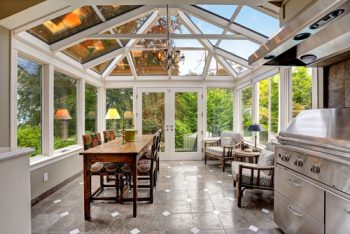 Ceilings don't have to be vaulted to make a statement! Here, the wooden ceiling treatment is what steals the show in this room. When paired with modern furniture and minimalistic design touches, the ceiling is the focal point of this space and just as it should be. You just can't help but look up and get a little lost. This is one of my very favorite statement ceilings!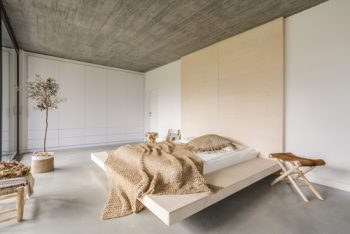 This statement ceiling combines two of my favorite design elements! These white beams and the stained plank boards meet together to create the perfect addition to my farmhouse home. My husband and I actually installed this ceiling on our own after we spent days staining all of these boards the right color (use this guide when staining). It took us a few more days (a few friends and some scaffolding) to secure the planks to the ceiling and we later finished it off with the wooden beams. Didn't it turn out looking great?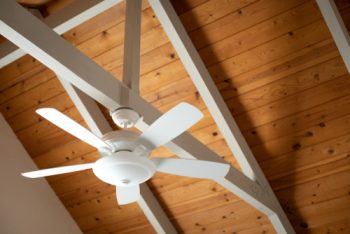 I spent a decent amount of time in Taos, New Mexico as a child because my grandparents had a home up in that region. In southern New Mexico, it's common to find beam ceilings like the one pictured below. To create, space the reclaimed beams evenly across the span of your ceiling. Reclaimed wooden beams make a statement in ANY space, but they look especially stunning when used on your ceiling!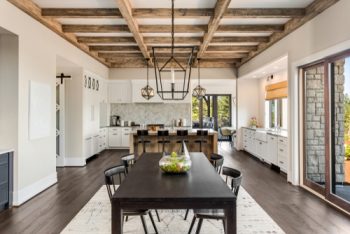 Which statement ceilings do you like best? Comment and tell me, below!