Whether you're looking to improve the look of your garage, updating your slab on concrete out back, or you've decided to pour concrete inside of your home, painting it is a great way to make it look amazing.
The Prep Work
Your concrete should be as clean as you can get it before you start painting. If you have any glue from old flooring stuck to the concrete, pour lacquer thinner across the flooring and immediately cover it with plastic sheeting/painters tarp.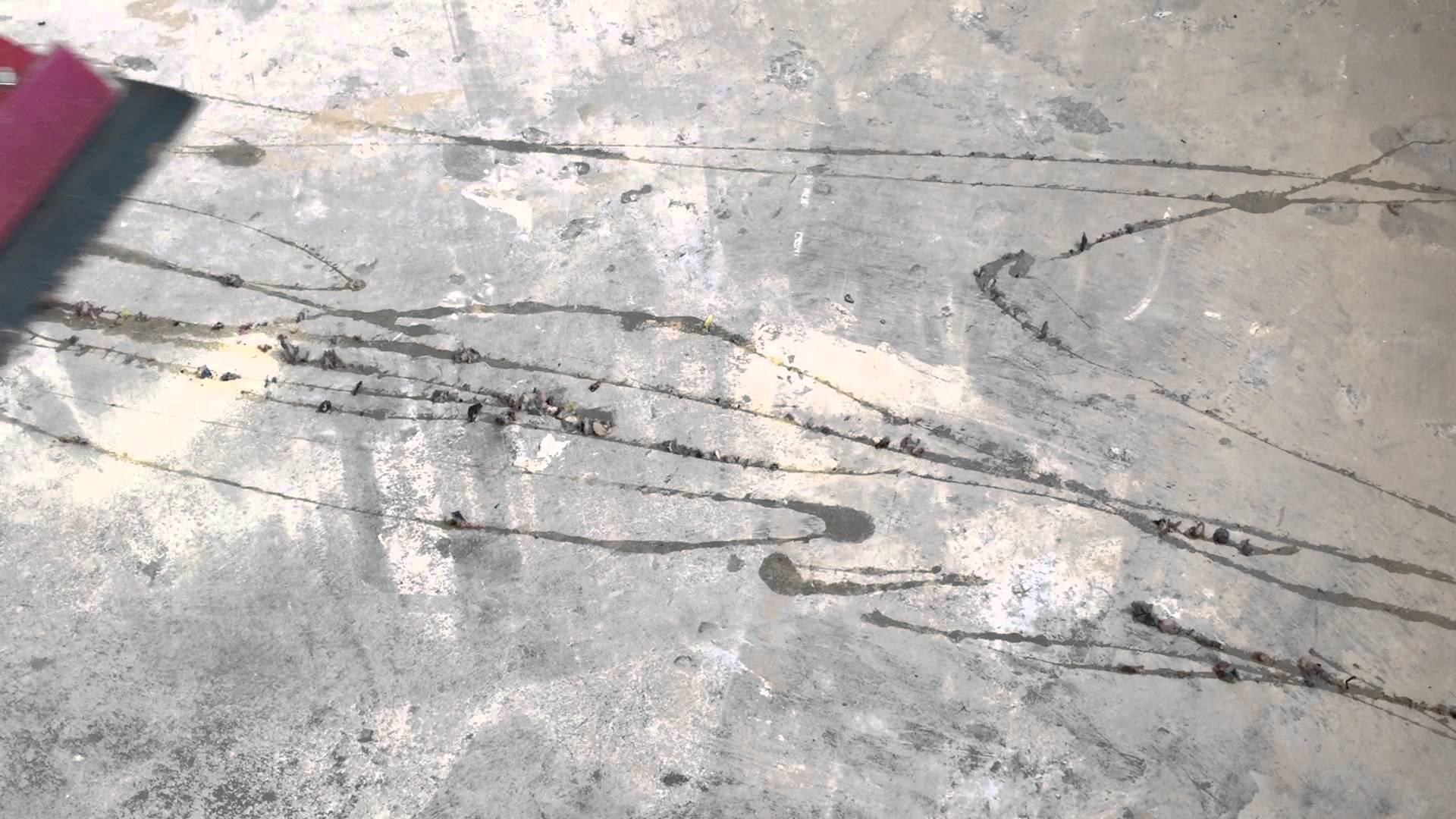 More Prep Work
Filling cracks and holes is going to pay off once you see the final product of your paint job. Use Quickcrete to fill holes and allow it to cure 24 hours.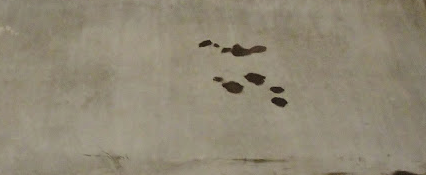 Start Sanding
Your paint will stick best if your rough up the concrete surface a bit. The device you'll use will depend on the surface area you're sanding. For small spaces, a pole sander will suffice. For larger spaces, consider renting a cement grinder from Home Depot.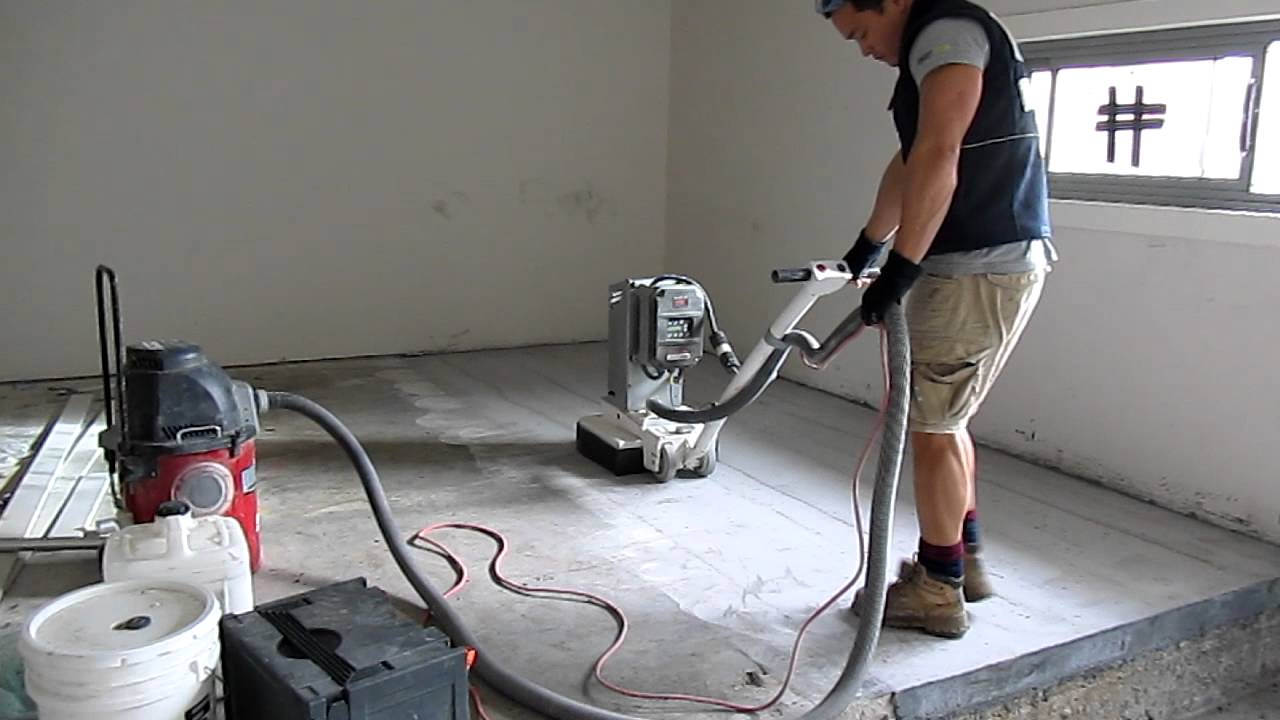 Clean Up The Dust and Debris
After cleaning off the concrete and sanding the surface, you'll need to heavily clean the dust and debris. This can be done using a shop vacuum and mopping the surface. Allow the surface to fully dry before painting. Dust will settle after some time so you may need to find that you have to sweep, vacuum, and mop again. Just make sure you've cleaned up all of the dust before starting the next step.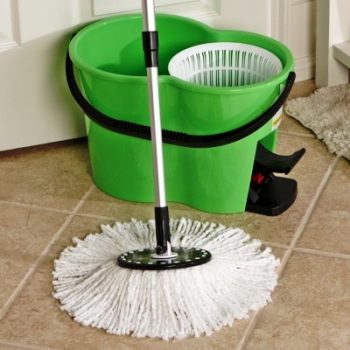 Start Painting
Latex paint is not durable enough for flooring. Use a paint that can stand up to a lot of abuse like Valspar Porch and Floor Enamel.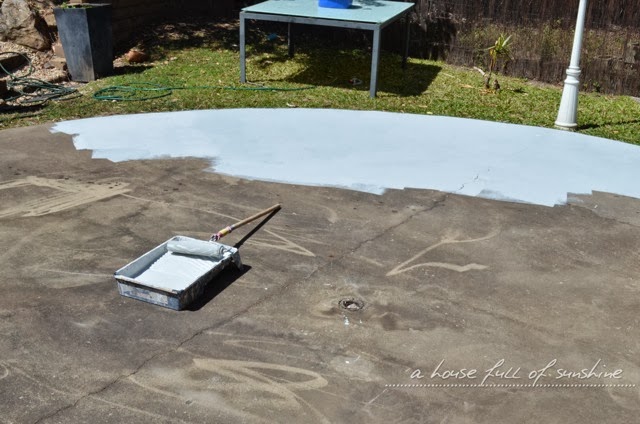 Apply Another Coat
Once you've completed the first coat, allow it to dry completely and then apply more coats as needed.
OPTIONAL: Once you've applied your base coat, use another color and stencil to add a pattern to your floor.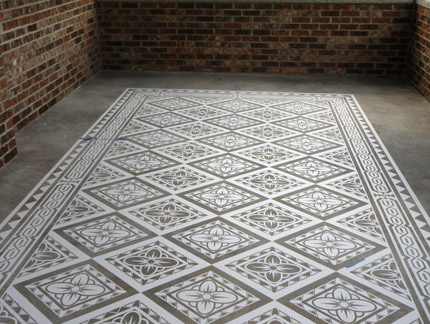 Seal The Surface
Once your paint has fully dried and you're satisfied with the final look of your paint job, seal the surface with H&C Wet Look Concrete Sealer or something similar. Polyurethane will eventually yellow and look awful.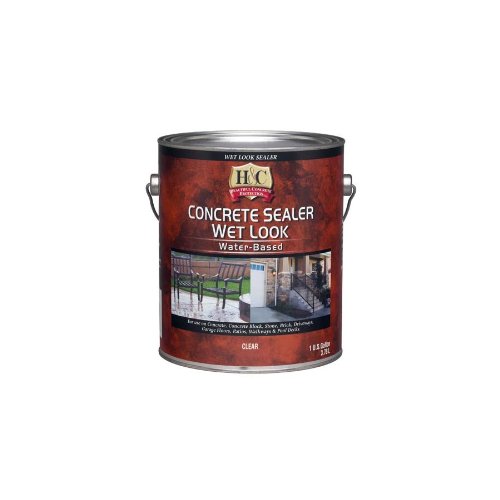 Resources
https://www.youtube.com/watch?v=R9NxqGDbU-I
http://blog.apt528.com/2011/09/ultimate-weekender-diy-concrete.html
https://www.youtube.com/watch?v=6LwJmDetMLA
http://www.landrycustomconcrete.com/clean_1.htm
https://www.ahousefullofsunshine.com/2014/01/backyard-makeover-how-to-paint-concrete/
http://paintandpattern.com/modello-concrete-carpets/
https://www.amazon.com/Concrete-Sealer-Water-Based-Gallon-50-048054-16/dp/B0044FY36O/ref=as_li_ss_tl?ie=UTF8&linkCode=ll1&tag=lacasentinc-20&linkId=71e70ade9f943b713c354df554d4a67a