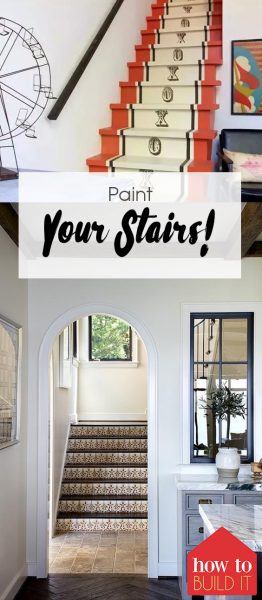 Painting your stairs is a great do-it-yourself way to redo a staircase without the cost of an expensive remodel.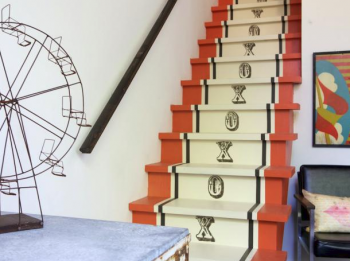 Your options are unlimited when it comes to design. This blogger used a shadowblock technique to make it appear like her steps were getting smaller.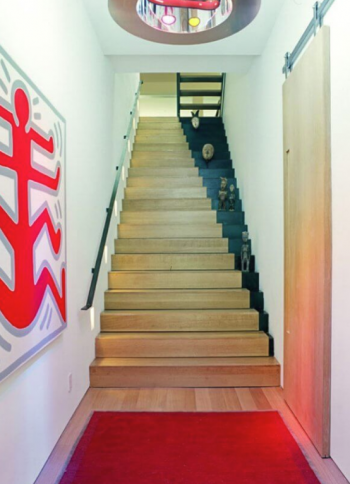 Stenciling adds incredible visual texture and appeal.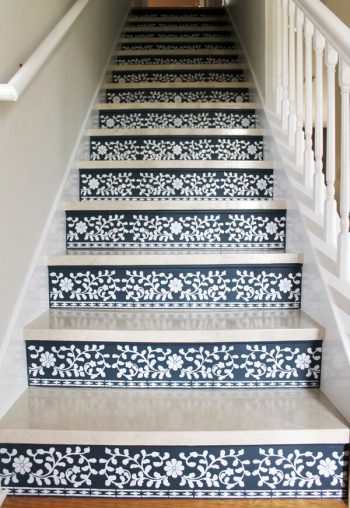 In monochromatic rooms, add a splash of color with your stair case.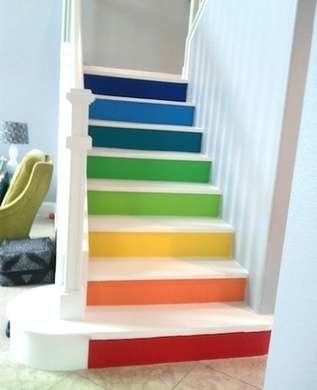 Avoid stains, scuff marks, and other signs of wear and tear with a dark stair case color.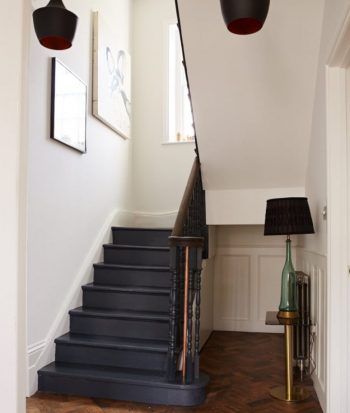 Find a color you love and go for it! If it doesn't work out, it's an easy project to alter with just a quick coat (or two) of paint.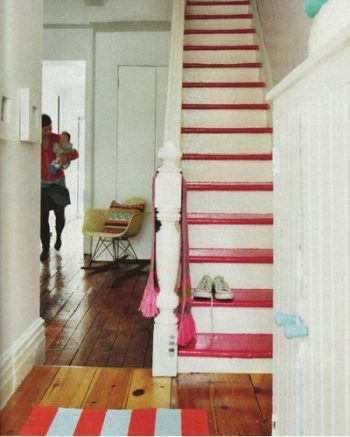 Blend your home's design theme into your stair case. This banister (and staircase) look like they'd fit right into a rustic home!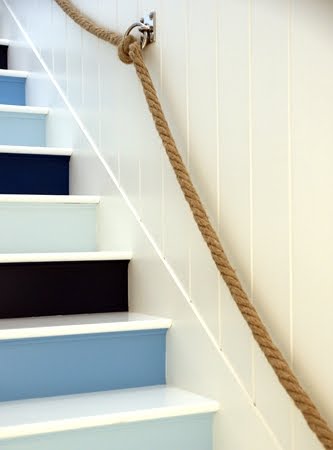 Stick to something standard like this stair runner paint design. Break out your painting tape!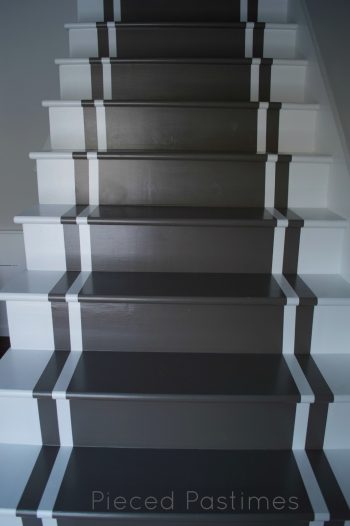 Or, wow your visitors with this wake-me-up bright pop of color.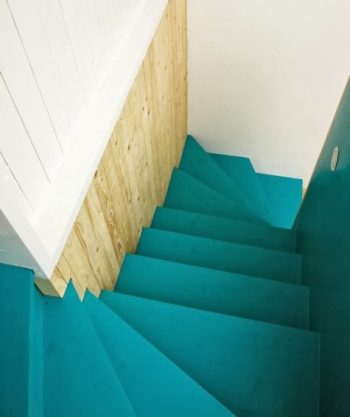 Give your space more visual intrigue with gorgeous patterns like the ones below. You'll need a stencil, or you'll need to do some tile work!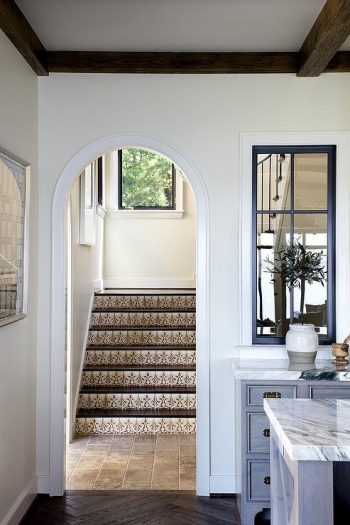 Looking to try out one of these projects? Liven up your staircase with one of these: