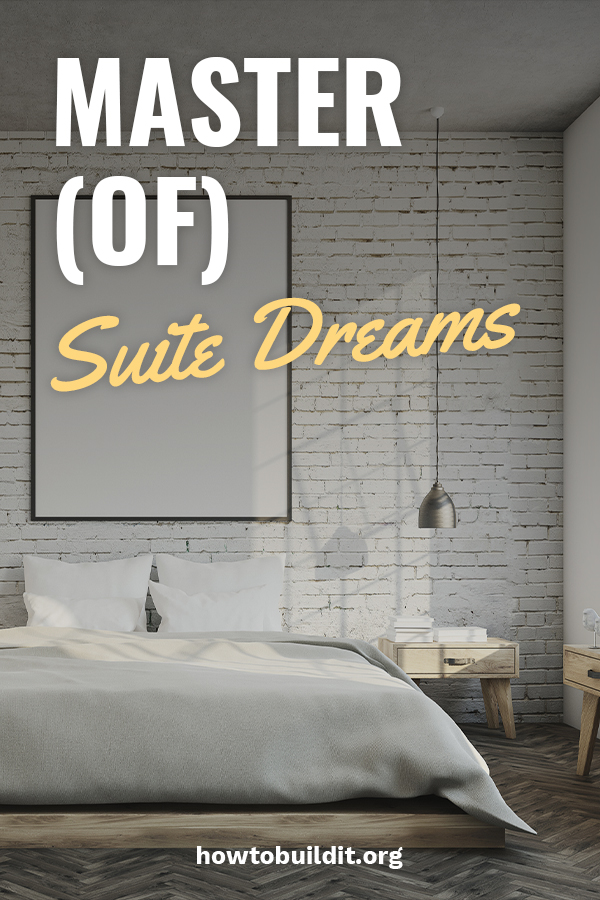 Growing up, I absolutely could not wait to purchase my own home so that I could call the master suite my own. I had grand visions of a stately four-post bed, a claw-foot tub larger than one could ever need, and a vanity stacked with all my beauty essentials! Naturally, times have changed! Though I have gotten married, purchased a home, and called the master suite home, my idea of the dream master suite changed drastically, but I love the result! I believe that everyone should find their master suite positively dreamy! If your master bedroom has seen better days, give it a little remodel. Check out my favorite master suite ideas below.
Master Suite Ideas
Classic Elements
Check out those gorgeous wood beams! And that chandelier! This looks like a house straight out of Greece. And though you may not have a fireplace that grand in your own home, you can DIY your own exposed beams with this tutorial. Now, just add a fiddle leaf fig or tow, and a luxurious four-poster bed. My younger self would have gone nuts for this design! Image via Houzz. 
Rustic Revival
Loving the rustic look these days? Why not infuse your master suite with those very elements? Take a look at the flooring below, as well as the dark hardware on the fan and cabinetry.
Here's a guide
that will help you install hardwood flooring in your own home. I love how seamlessly the bathroom and bedroom flow into each other in the home below. And isn't that clawfoot tub just magical?
Image via Houzz.
Vintage Vibes
Sometimes, simply changing out a light fixture can go a long way in regards to making your bedroom look better. Scour local thrift stores and antique shops to find a vintage light fixture that works with the design scheme of your home. And while you're at it, simple updates like swapping out bedding and changing out old picture frames can really go a long way.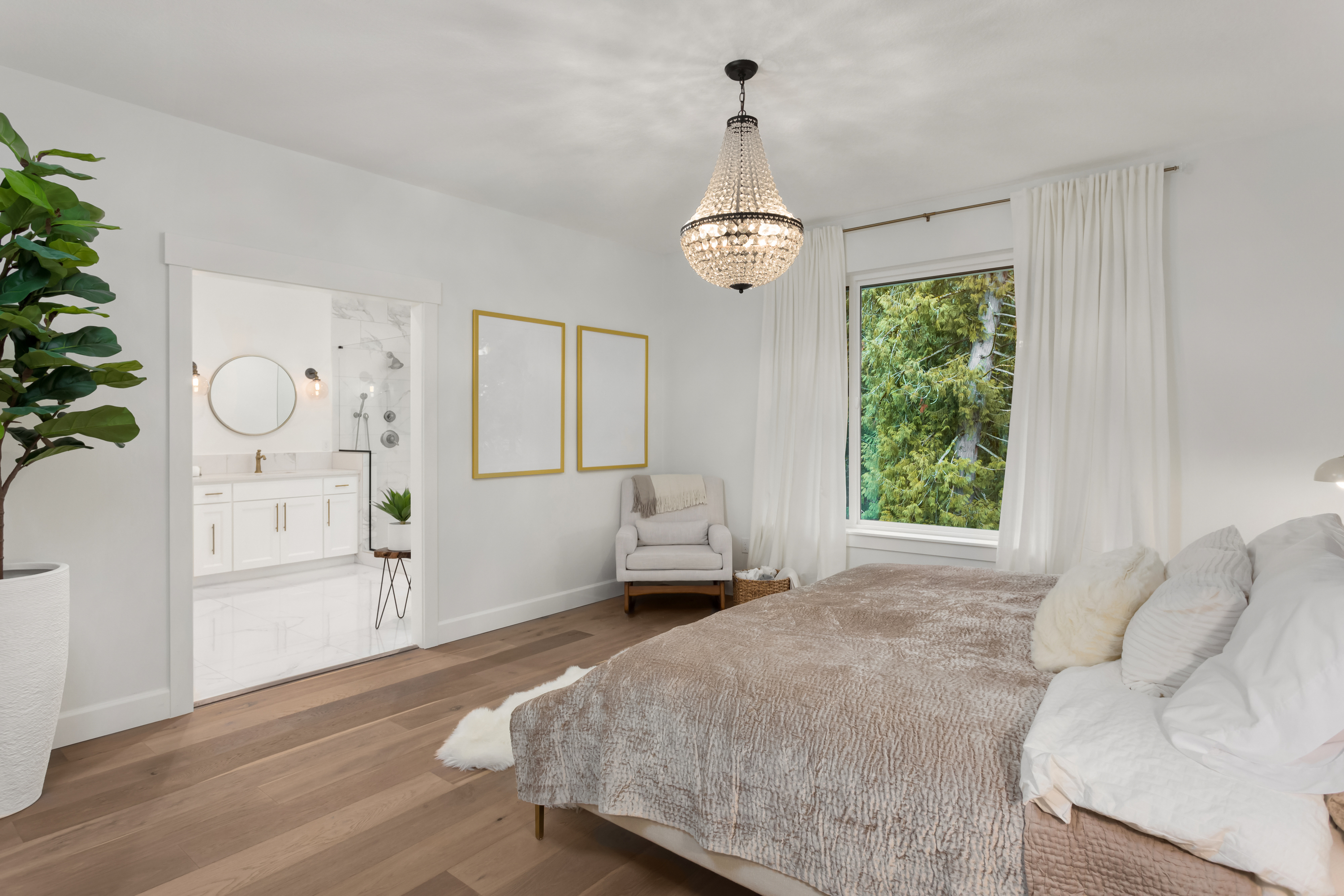 A Little Texture
I just love the element of texture that this brick wall creates in the home below. Not only does it create visual appeal, but bricks are an aspect of design that will never go out of style. And believe it or not, it's actually possible to DIY this kind of master suite element yourself! Just use this guide from yours truly.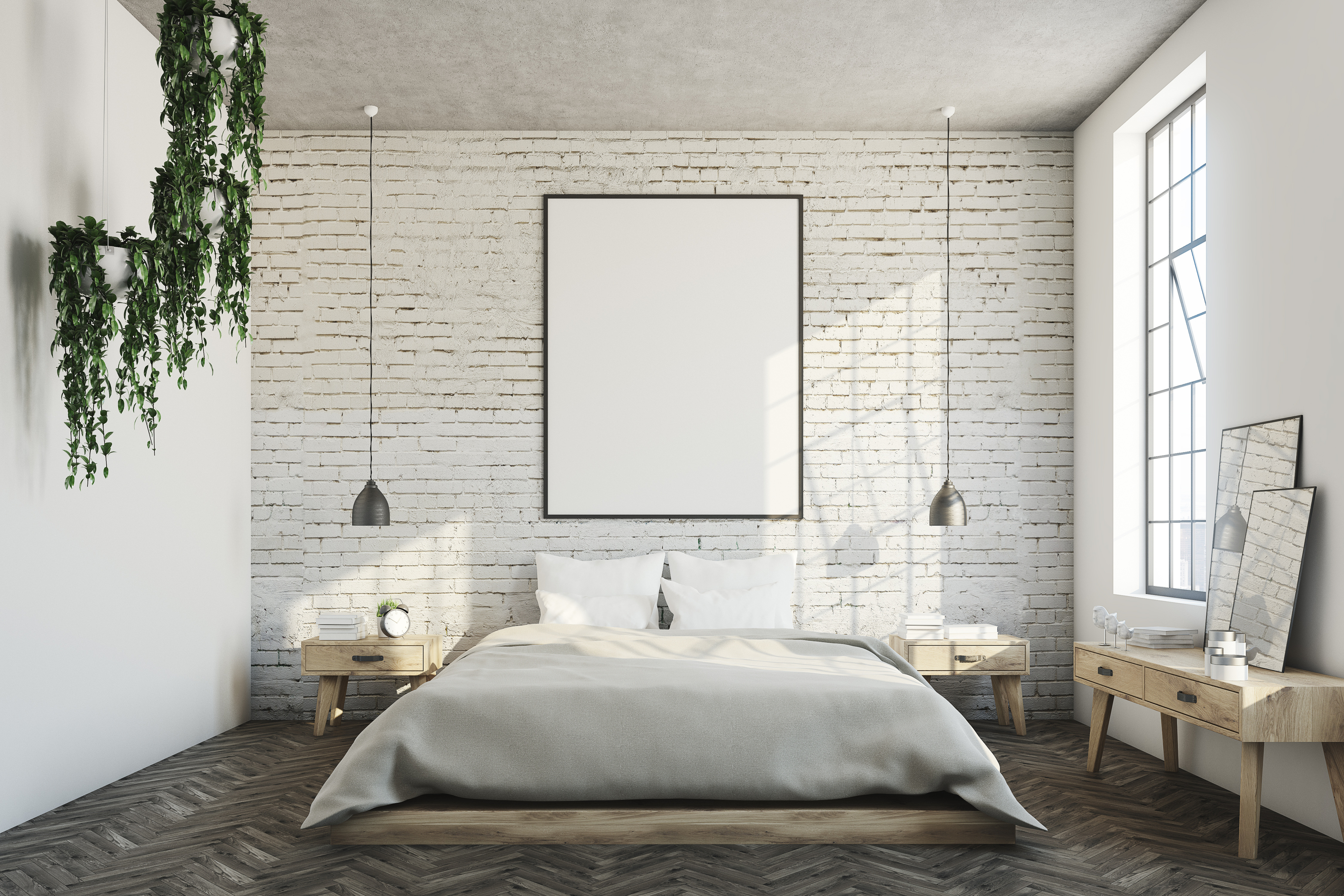 Lap Of Luxury
Looking to undergo a major master bedroom overhaul? Remodel your space with luxury elements like marble, glass, and items with clean, sleek finishes. If I had a bedroom like this, I pretty much guarantee that you couldn't get me out of it! Fortunately, there is an easy way to fake marble countertops, if you're looking for an inexpensive workaround! Check out my tutorial here.