Can you spray paint cabinets? You bet you can, and if you do the prep work beforehand, they will look amazing! Chrissi at First Home Love Life did it with her bathroom cabinet, and got excellent results. Like I mentioned, the prep work is extremely important for best results. This means that you need to perform a few steps before you want to break out the spray paint. Here is how to spray paint cabinets.
How To Spray Paint Cabinets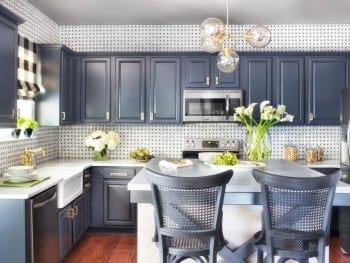 1.remove all cabinet doors and drawers
2. remove knobs from doors
3. remove pulls from drawers
Put everything to be painted in a well-ventilated area. It is advisable to lay them on newspaper or cardboard, or something you don't care about getting hit with overspray, because there will be overspray. Cover surrounding areas with a drop cloth or more newspaper.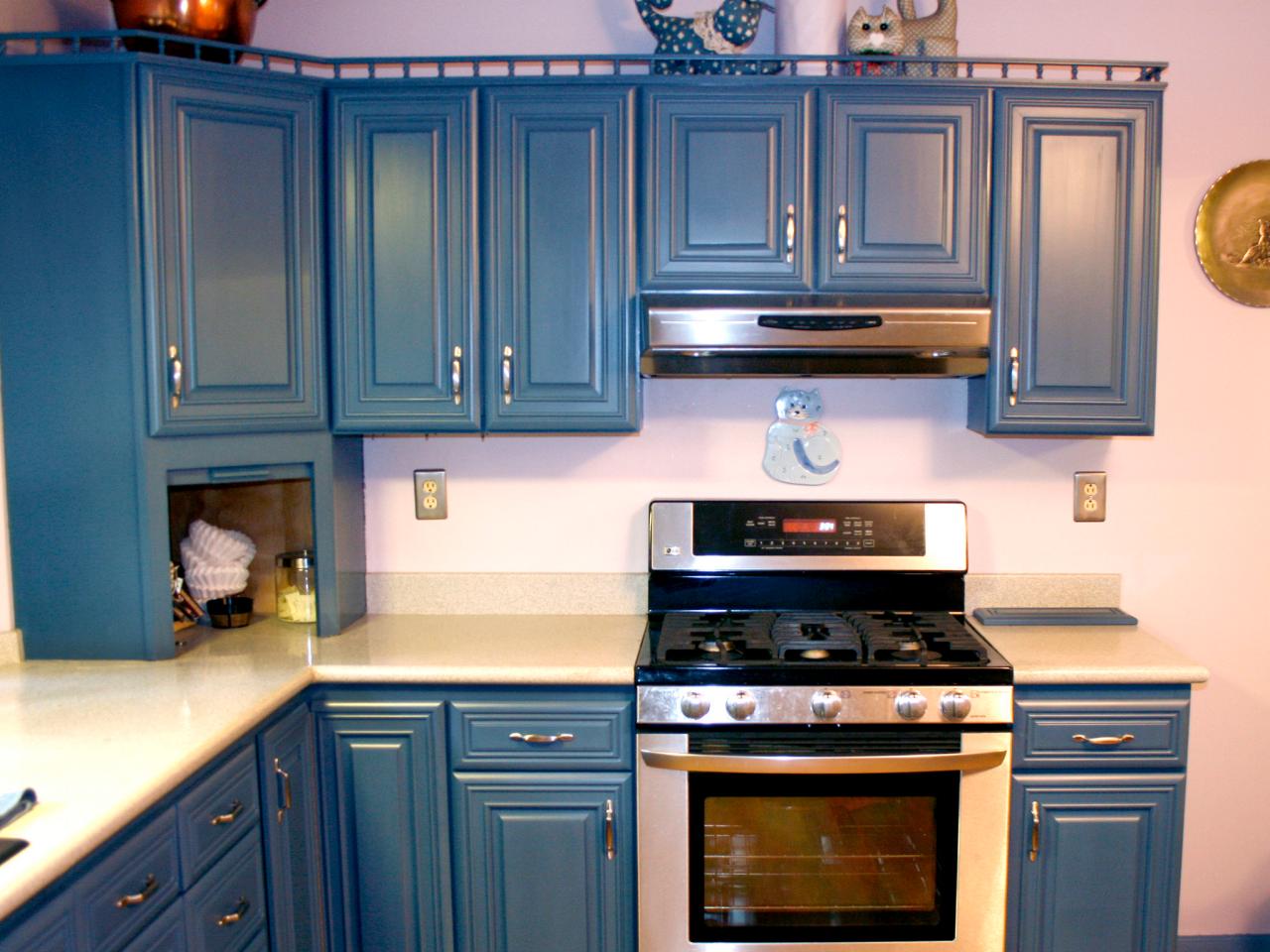 Mask off any cabinet parts that you do not want painted to protect them.
Now you need to sand the cabinets, the drawers, and the doors where you want paint. You're going to get best results if you rough up the surfaces and give the paint something to hang onto.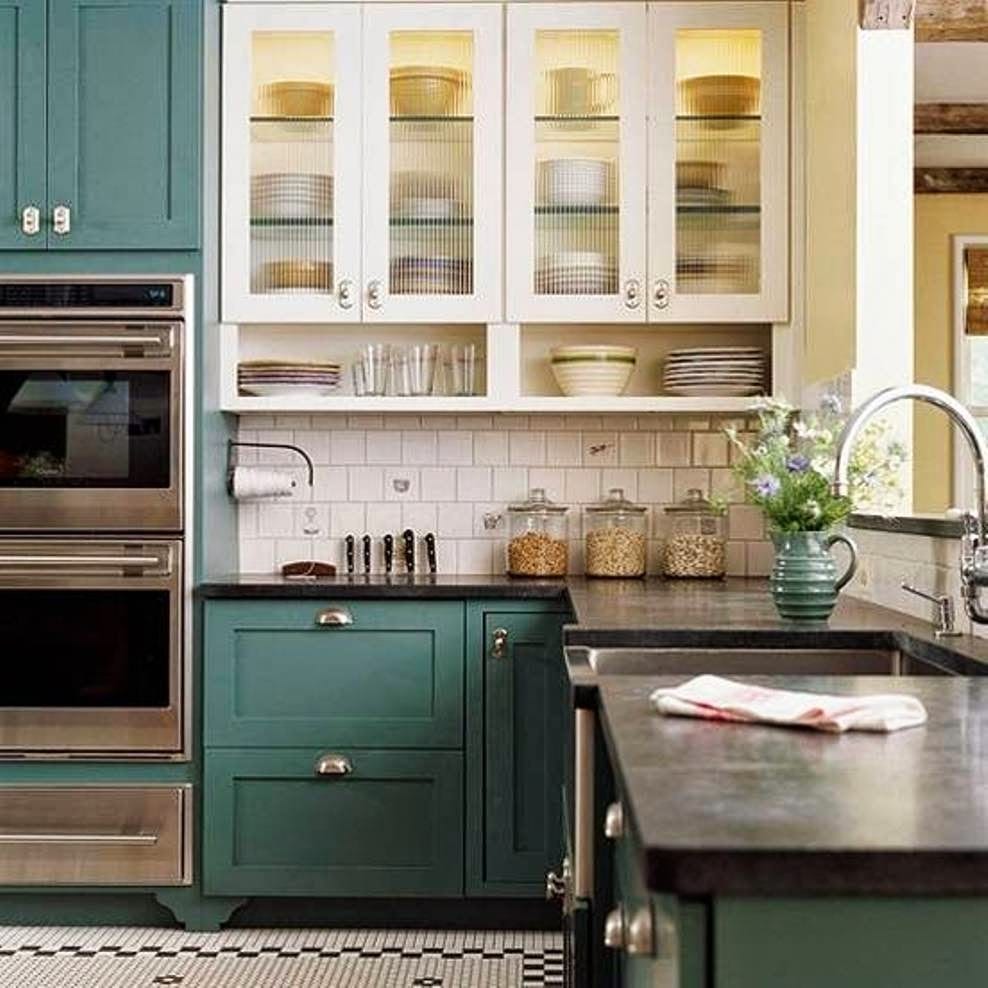 Once you have roughed up the surfaces, be extra careful to clean away all traces of dust left behind, because any dust left on there will mix with the paint and give you less than desirable results. Dust them well, and then use a wet cloth to get whatever is left. Now allow the cabinets to dry thoroughly before proceeding.
Now you can either paint the cabinets with a separate primer, or use a paint and primer in one. Chrissi used a Rustoleum paint + primer with great results, and it saves a step.
To paint effectively with spray paint, use long strokes, and keep it light. You should hold the can 8 to 10 inches from the surface, moving both up and down and back and forth. Allow the paint to dry and apply a second coat if needed.
Once the paint is dry, you can use a sealer for extra protection from knicks and chips, and since this was a bathroom cabinet, Chrissi also wanted to protect it from chemicals.
After curing time, put everything back together and add some fun knobs to really complete the cabinet makeover. Beautiful!