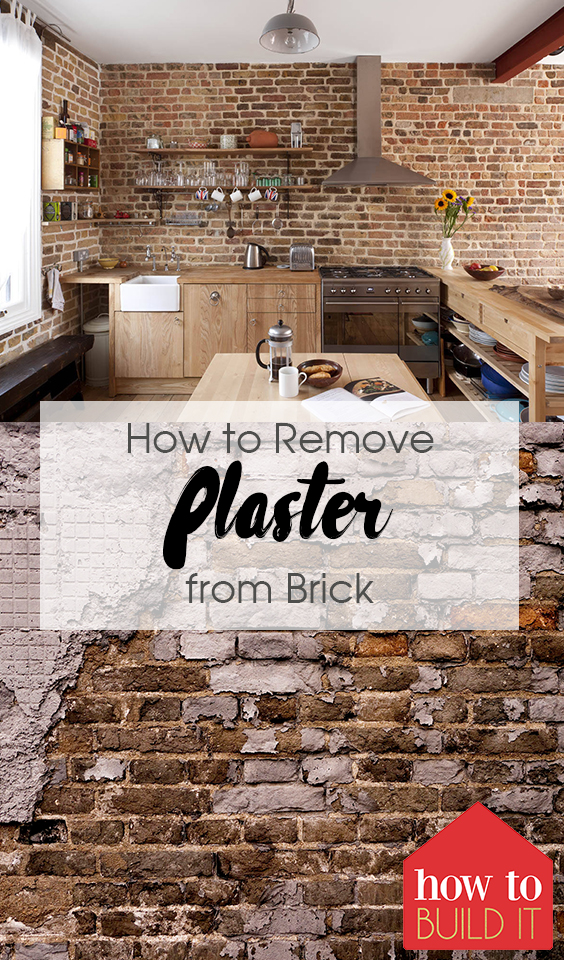 Uncovering an old brick wall inside of a fixer-upper home is like striking gold. Brick wall interior, archways, fireplaces, and more add to much character to a home. These days, it's even on trend to add faux-brick accents as a home improvement project! If you've uncovered original brick in your home and you're looking for ways to remove plaster from brick to restore what once was there, we can help you out. This is a simple do it yourself project as long as you have the right materials.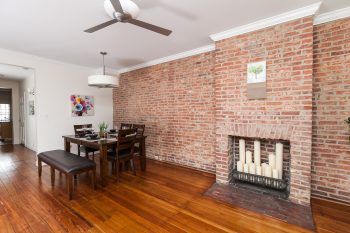 Gather your supplies!
Painters plastic for mess control
Safety goggles
Dust mask
Bricklayer's chisel
Masonry hammer
Hydrolichloric solution
Wire brush
Mortar
Clear brick sealer
Paint brush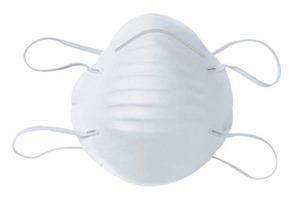 The Prep Work
Prepare for a huge mess when you aim to remove plaster from any surface, especially porous brick. Prep the area by removing nearby furniture and covering all that you can in painters plastic. Cover the ground in plastic as well, securing the plastic to the ground with heavy objects or tape to make for a much easier clean up.
Step One
Start chipping away! When you set out to remove plaster to expose a brick wall interior, your first step is to chip off as much plaster as possible with your bricklayer's chisel and masonry hammer. Similar tools will also work for this. So use what you have available.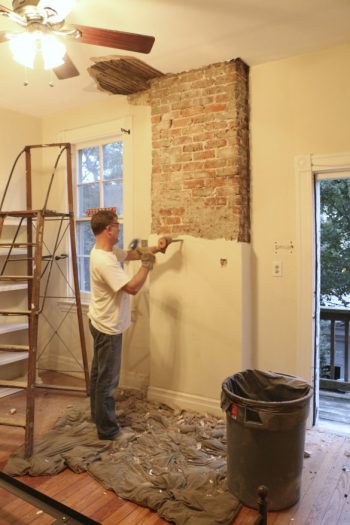 Step Two
Once you'd chipped off all that you can, apply a hydrochloric solution to the thinner layers of plaster still clinging to the brick and scrub with a wire brush. This is how you'll clean out the small textured crevices and mortar.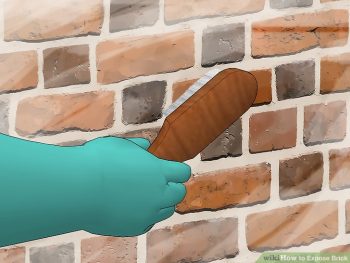 Step Three
Once you've removed all the plaster, you can begin to beautify the exposed brick wall interior by patching mortar. Mix up a fresh batch of mortar and patch crumbling sections of mortar on the wall. Fill holes as well.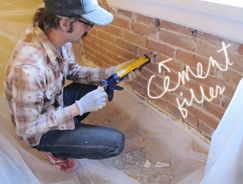 Step Four
To repair old, faded, or crumbling brick, seal with a clear brick sealer. These sealers are available from matt to high gloss. A variety of glosses will add to the visual texture of your wall. Or you can use one style of gloss for all of your repairs. Apply with a paint brush to bricks individually or roll on with a roller brush to coat entire surfaces.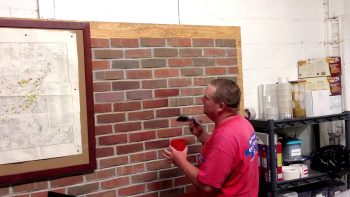 Use these resources to remove plaster from brick in your own home: