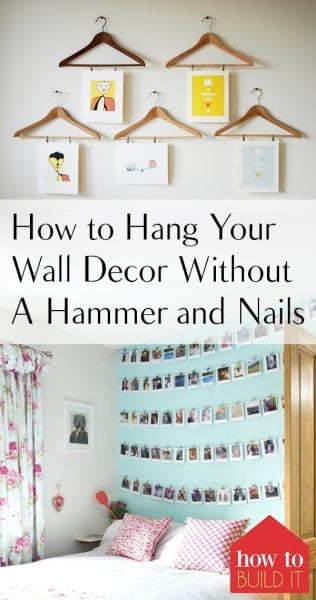 Whether you are renting an apartment and aren't allowed to use nails, or you own your home but hate the thought of putting holes in your wall – don't sweat it. There are a few ways to hang wall decor that's temporary, sturdy, and easy on the dry wall!
Frame Hanging Strips
These strips are easy to use. They come in a variety of sizes and can be used to hold frames with photos up to three pounds in weight without the fear of your decor falling off the walls. When you're ready to redecorate or move out, the strips comes right off the wall leaving zero damage or residue behind. If you're in need of strips to hold up to 12 pounds, they have those too.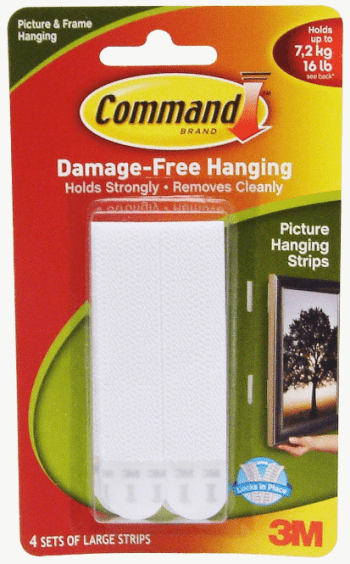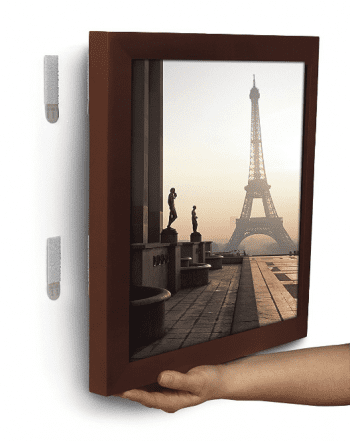 Poster Hanging Strips
If you have posters or printouts without a heavy frame, these poster hanging strips will work great for your walls. Forget using push pins that protrude from the wall and leave tiny, annoying holes. They're even easier to use than the frame hanging strips. Simply attach to the back of your image and press into the wall. When you're ready to take the picture down, they can be removed without any damage to your drywall.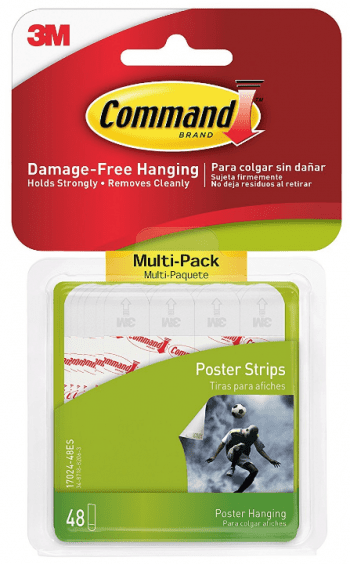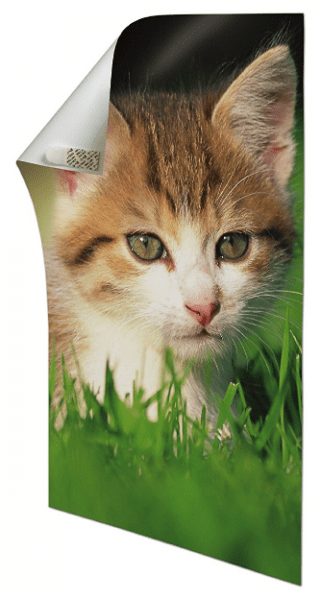 Adhesive Hooks
Command hooks are strong enough to hold lots of wall mounted decor. They're so strong! You can use them for holding towels, jackets, and Christmas stockings for Santa to fill. You know, just in case you didn't want to put holes in your $1,200 fireplace mantel for decorations you use one month out of the year. These hooks come in all sorts of sizes and a small assortment of colors.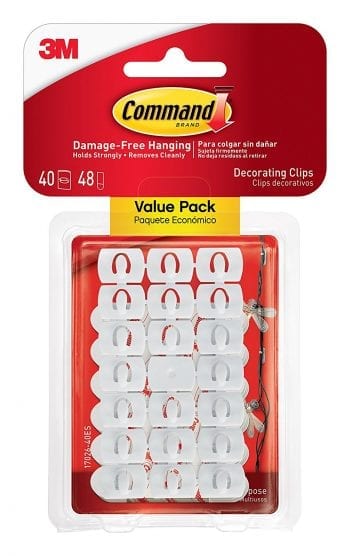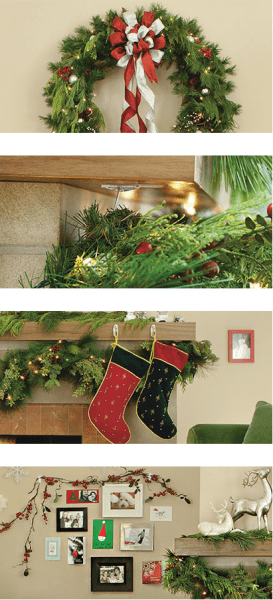 Photo Lines
Another nice way to display your photos without having to find frames (let alone put holes in your wall) is by making a photo line. Using your command hooks, place multiple hooks in a line on your wall. Attach twine or wire from hook to hook and hang your photos on the line with small clothes pins or clear tape.