Concrete floors are gorgeous! Wanting to install a concrete floor in your home?  It is totally possible to do it yourself! Here is a summary of what the process entails: (for the complete tutorial go here.) There are also a few great looking concrete floor ideas, as well, near the end! Keep reading for DIY concrete floors!


Add a Rug
Accent and heighten your concrete floor with an elegant rug! You can get one as big or small as you want, just make sure it matches the rest of your home and can really tie everything together! Image from Indulgy.
Patterns and Designs
There's no need to have just a plain, flat concrete floor. Spice things up a bit with some great patterns and designs in the concrete! That could be lines, shapes, or even swirls. Just be aware that this will require a few extra steps! Idea from House Logic.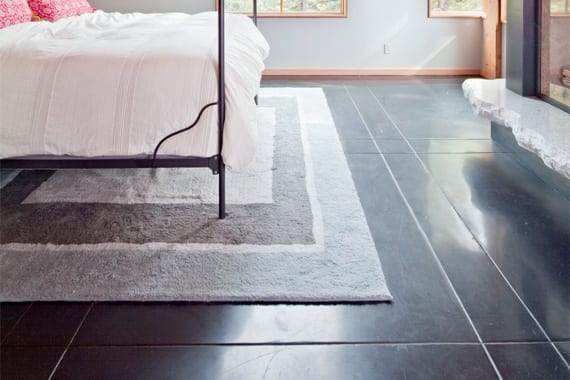 Painted
Another way to make your concrete floor look even better is to add some color by painting it! You can use one color or, if you want, you can paint patterns with numerous different shades of paint. Just have fun and make it look great! Image from Valsarpaint.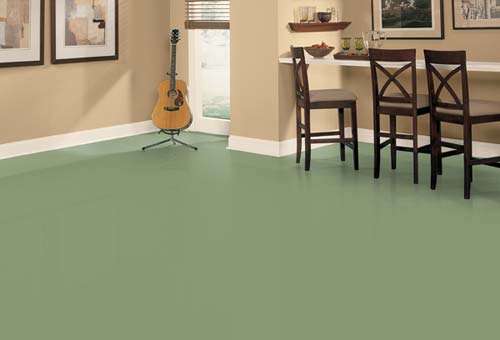 Paint a Pattern
How beautiful is this floor? You could do any number of designs to give it an amazing finished look! Idea from Decorated Life.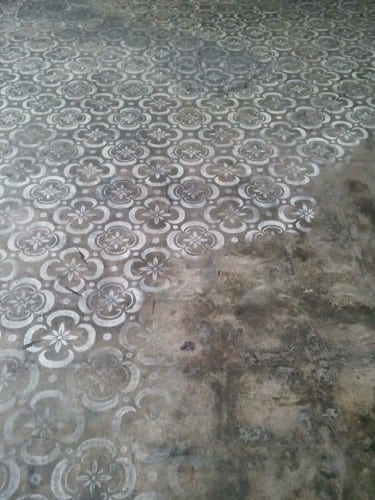 Stain It
This isn't the best picture, but I think this project turned out pretty good! Visit Flair by Brandi to see the whole project!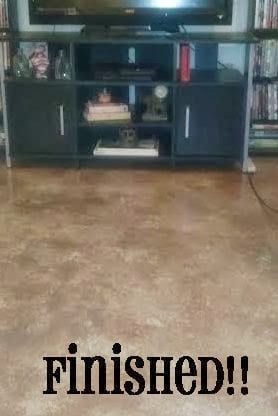 Another Painted Pattern
The more I look I realize how many options there really are to paint your concrete! I fell in love with this idea from The Sister Sophisticate.