A small face lift on old cabinets can go a long way if it is done correctly.  You can breathe new life into cabinets without having to spend the money on new ones.  Here are some easy low cost methods to giving those old cabinets a new look.

A Fresh Coat of Paint
Wood can last hundreds of years, in fact older cabinets were more generous on the amount of wood used to build them, this is great for putting a new finish on those old cabinets.  Most cabinets are finished with a lacquer finish, this means that if you want to put a new coat of lacquer on you can just scuff the surfaces with some 220 or 320 grit sand paper, and you are ready to put on a new coat of lacquer.  You can go to any local paint store and pick the sheen of clear lacquer that you like, and have them color it to whatever color you would like.  Just remember if you are doing a colored lacquer you need to always finish with a top coat of clear lacquer for a strong, durable finish.
If you would like to re-finish your cabinets with a latex or oil based paint, I recommend that you use a primer, and do a test portion to be sure that the paint will adhere to the old surface.  I also recommend that it be sprayed on.  Be sure to use a very durable brand as cheap latex will always be soft to the touch, and with cabinets getting so much use it will damage quickly.  I have seen people apply cheap paint to cabinets with a paint brush and in my opinion it would have been better to not do it at all. Image found here.
New Hardware 
While new hardware can be a little spendy, it is well worth it if it is done correctly.  Drawer pulls and knobs can really make a statement if you get the right selection.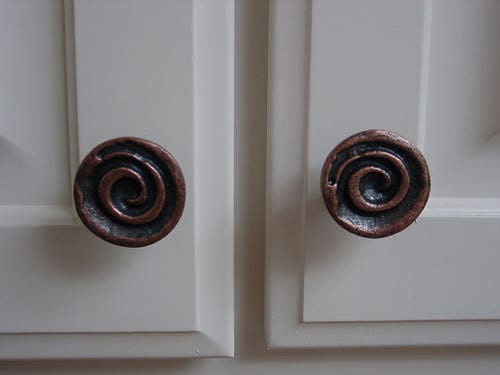 Drawer Pulls
 Drawer pulls can vary in price quite a bid, what differentiates them is often the thickness and detail.  If you reach into the drawer pull and the back of the pull is recessed, this is less comfortable and will result in a less expensive pull.  Whenever I replace cabinet hardware I always try very hard to match the existing bolt pattern, this way I do not need to do an patching or drilling in my cabinets.  Drawer pulls come in common sizes, 3", 4", and 5" are some of the more common. Image found here.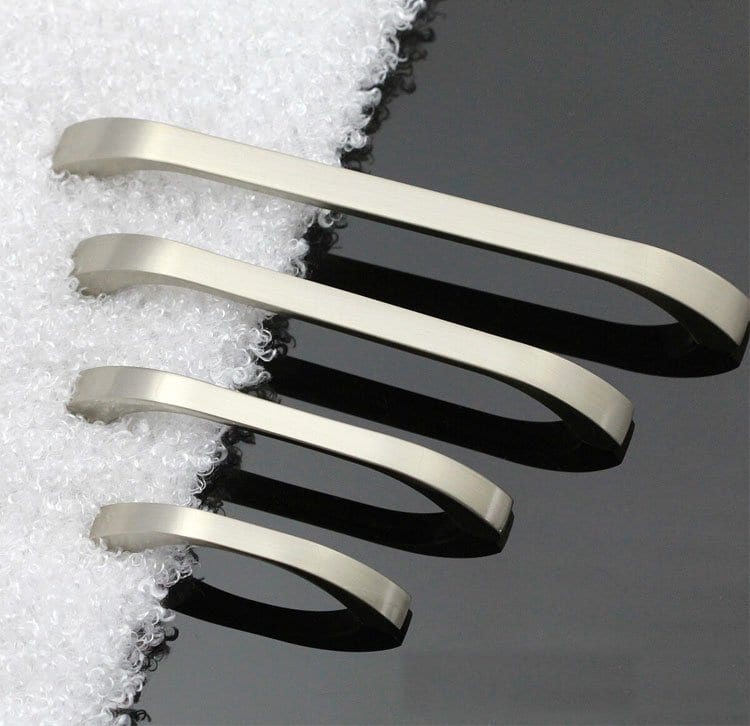 New Doors
People often look at replacing entire kitchen cabinets for new cabinets, when really the majority of what you see is just the doors.  Doors are easy to remove and nice doors can really make a difference in cabinets.  You can go to any cabinet shop or even ask around a little and find if there is a cabinet door shop nearby, there are a lot of cabinet shops that specialize in making doors.  And you may be surprised at the pricing, especially if you get them unfinished and do the finish yourself. Image found here.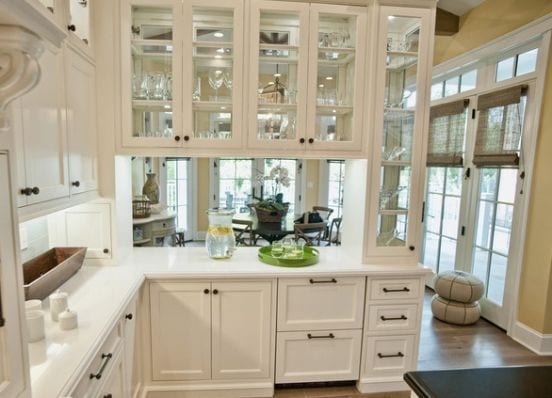 Crown Molding
Add or extend your existing crown molding.  If your cabinets do not have any crown molding on top, it can make a huge difference to put some up.  A bid thick crown molding can give a custom look to any cabinets.  If you have existing crown molding it is simple to add an additional piece of crown to extend it even further.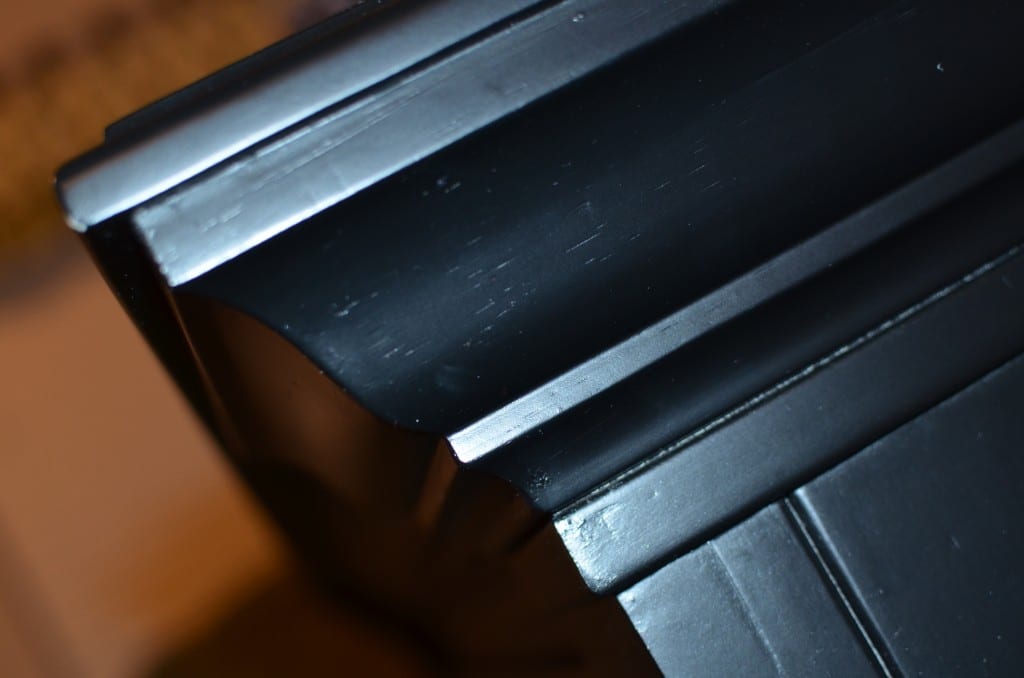 Wrapping Paper
Perfect way to spice up the interior of your cabinets by simply adding some wall paper. This is especially great if you have glass doors. I love the chevron patter, but you can choose any pattern or color that goes with your kitchen. Idea from Decoist.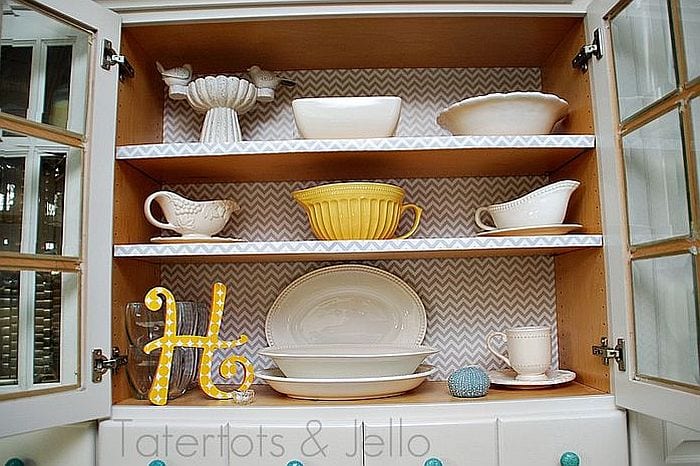 Remove Cabinet Doors
If you don't want to paint, or re-do your cabinets you can take off some of the doors. It creates an awesome look, and you can be creative with what you put on the shelf space! Idea from Decoist.