Last year, one of my most asked about Christmas decorations were my giant lollipops! I displayed this sweet DIY decoration around my porch and it immediately became the hit of the neighborhood! If your front yard needs a little sprinkle of holiday sweetness, add it in with these easy-to-make DIY giant lollipops! This awesome piece of holiday decor only costs $10!
Complement these with some oversize Christmas ornaments for an even bigger pop!
DIY Giant Lollipops
Though the name "DIY giant lollipops" gives off the impression of being a pretty intense DIY project, they're actually pretty easy to create. To make your own, here's what you'll need: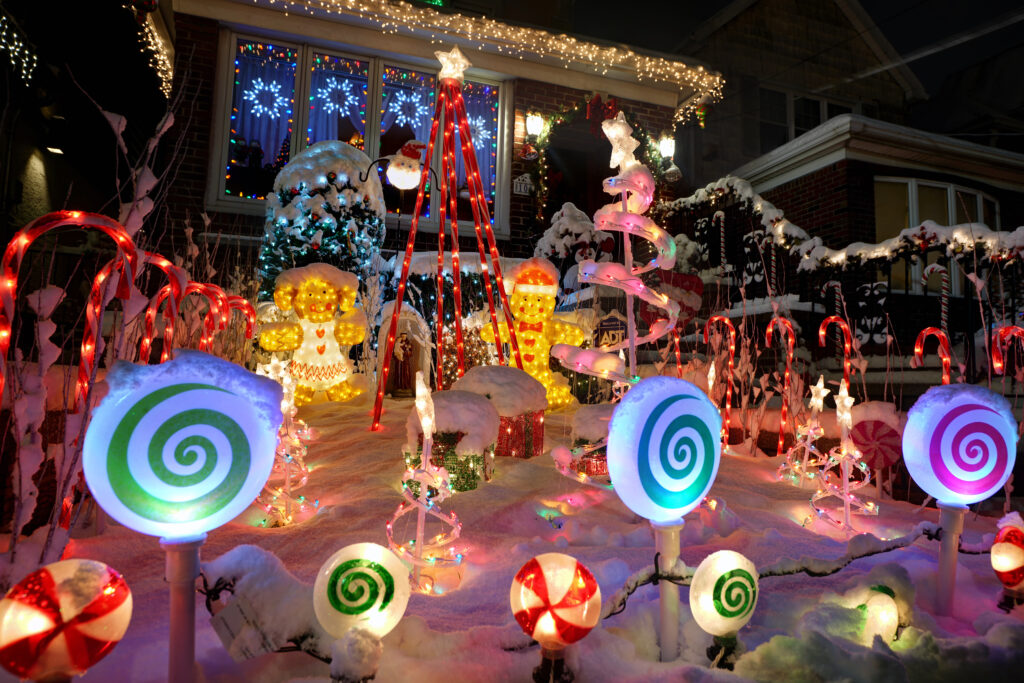 -Clear cellophane (to make your DIY giant lollipop look real!) \
DIY Giant Lollipops: How To Make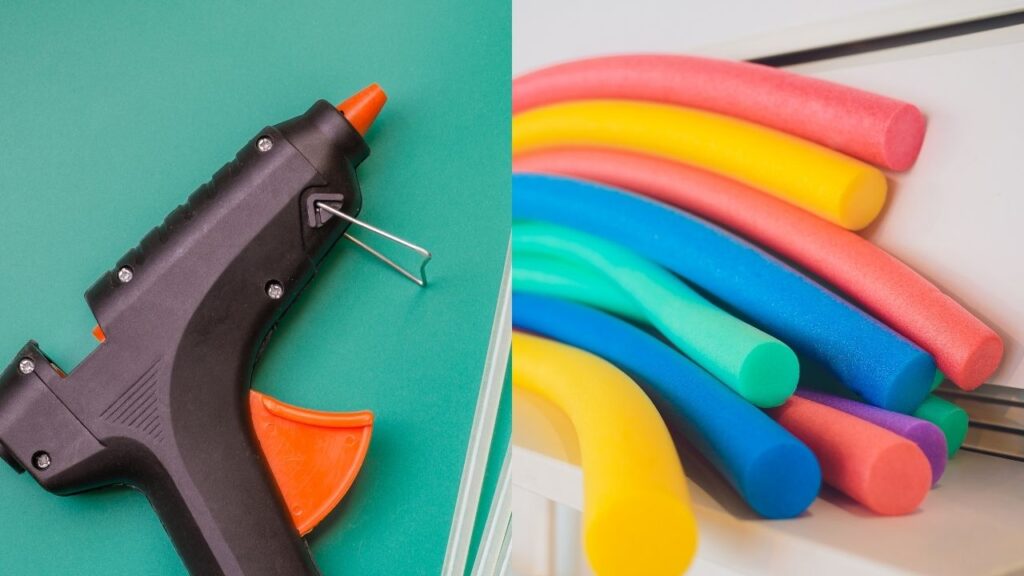 Step One
Hot glue one pool noodle end to the other, creating one super-long pool noodle. Let the glue dry before moving on.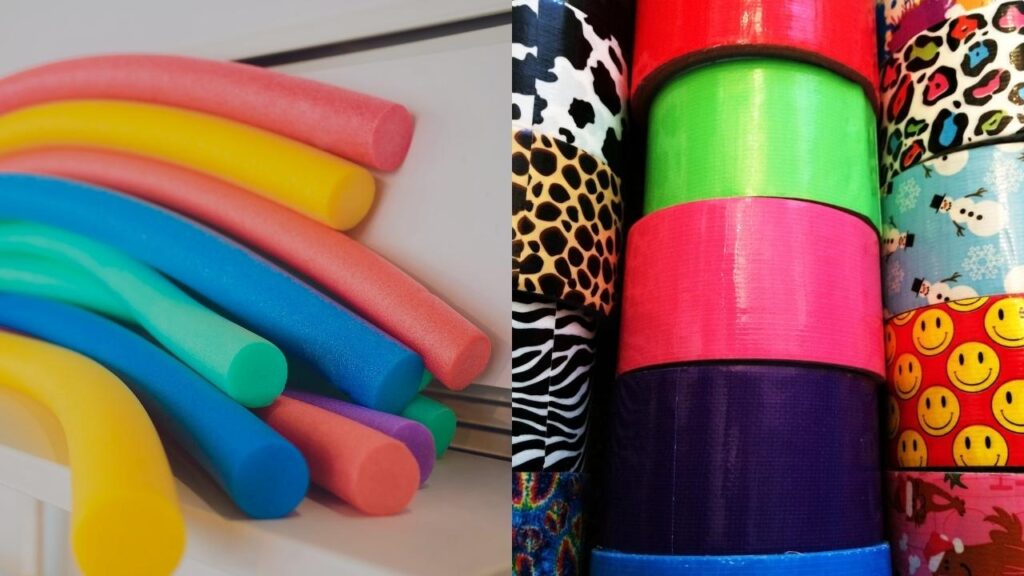 Step Two
Once the hot glue is dry, add duct tape around the pool noodles to create the lines for the candy stripes. This is called "striping!" Make sure you space out each candy stripe so your end result is not just a lollipop covered in duct tape!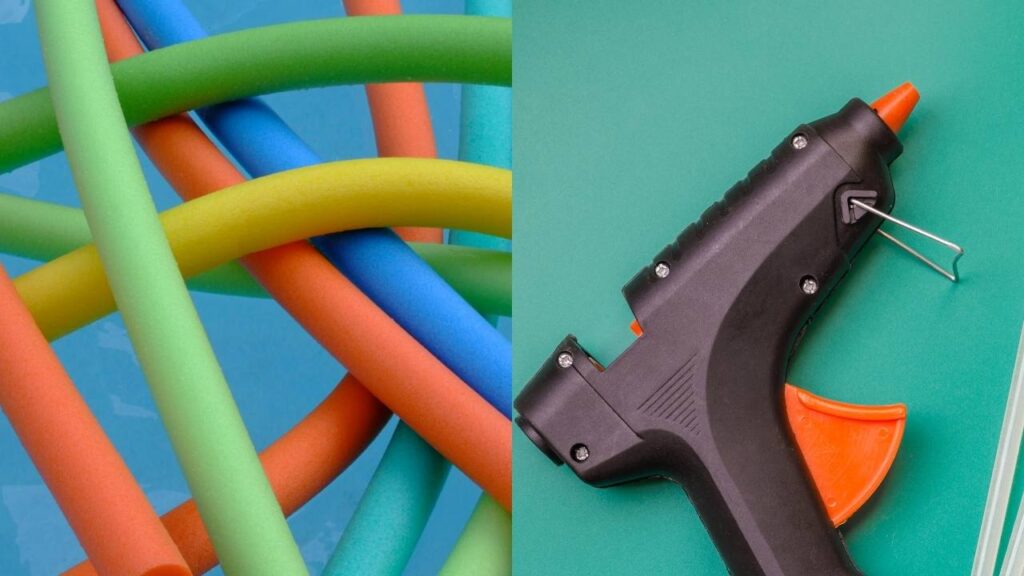 Step Three
After your pool noodle has been striped, you will want to start rolling it in on itself. Add a line of hot glue every 3-4 inches as you tightly roll up the pool noodle so it stays completely secure!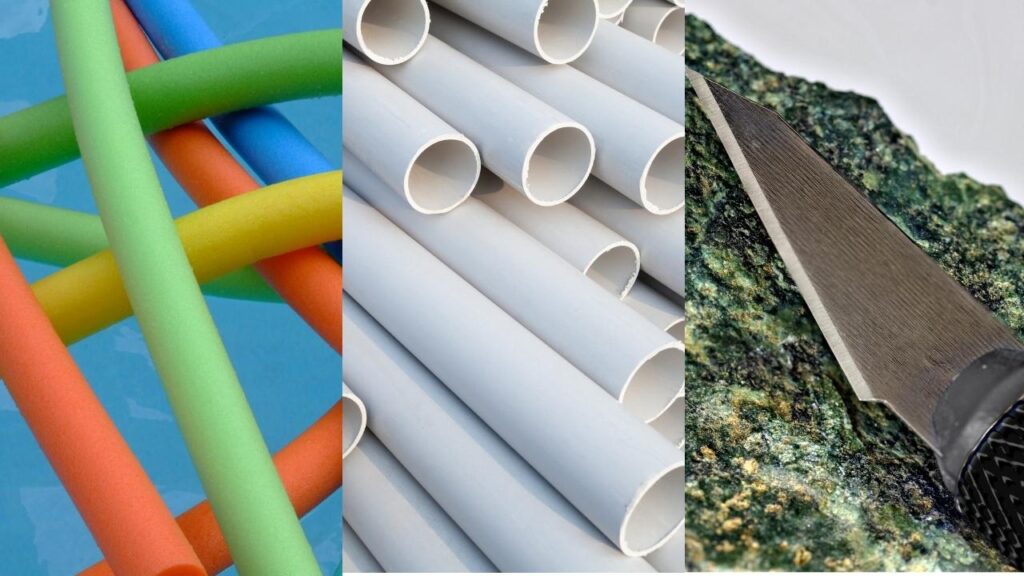 Step Four
When your pool noodle has been rolled up and glued, place the end of the PVC pipe onto the bottom of your pool noodle lollipop and trace. Once traced, use a Xacto knife to cut out a hole the size of the tracing into the pool noodle.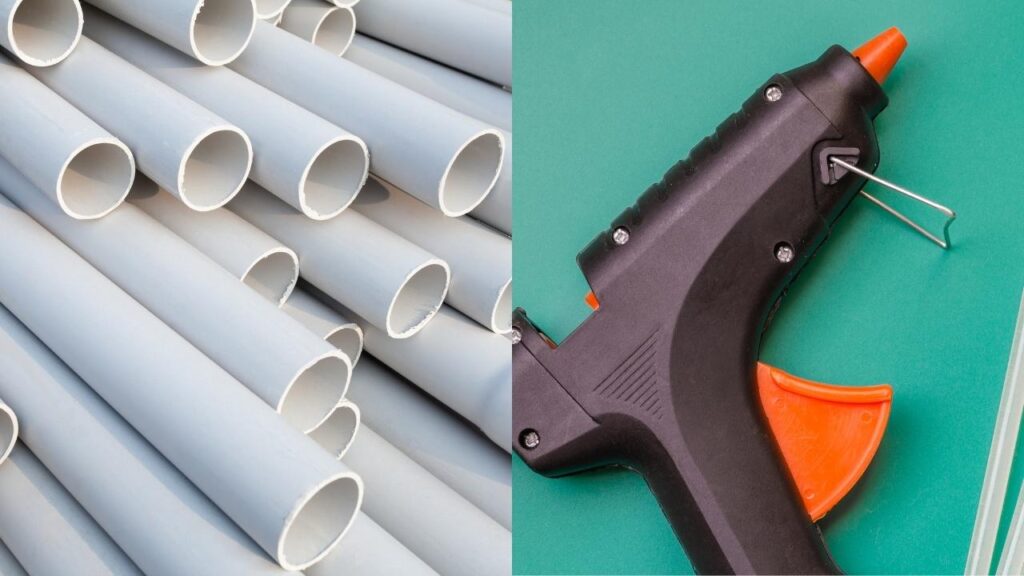 Step Five
Now, put some hot glue on the end of your PVC pipe and place it into the hole you have just carved out of your pool noodle.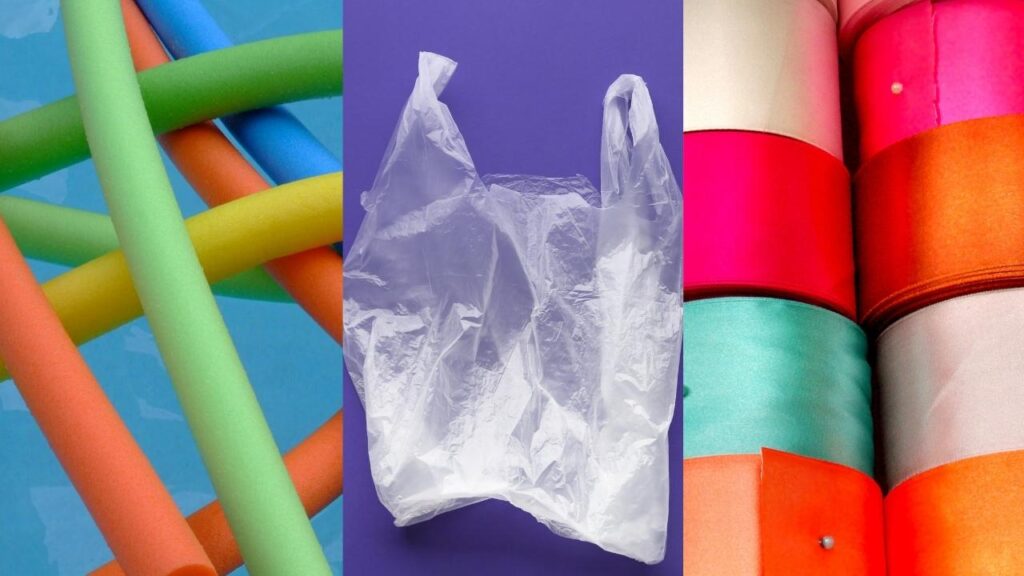 Step Six
Cut a square twice the size of your lollipop out of your clear cellophane wrap. Place the lollipop in the center of your cellophane and wrap it up just like you would a gift basket! Tie off with a length of festive ribbon in the color of your choosing.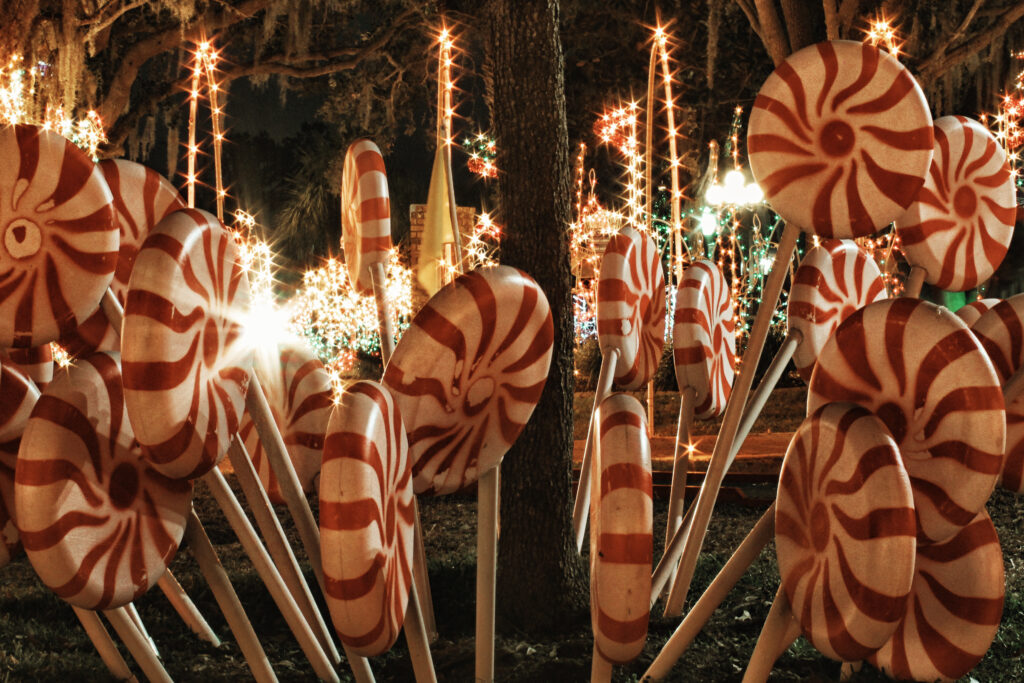 Step Seven
Now it's time to place your creation outside! To place in your grass, hammer down a garden stake until it feels sturdy. When sturdy, slide the PVC pipe end of the lollipop down over the stake and enjoy your festive new yard decor!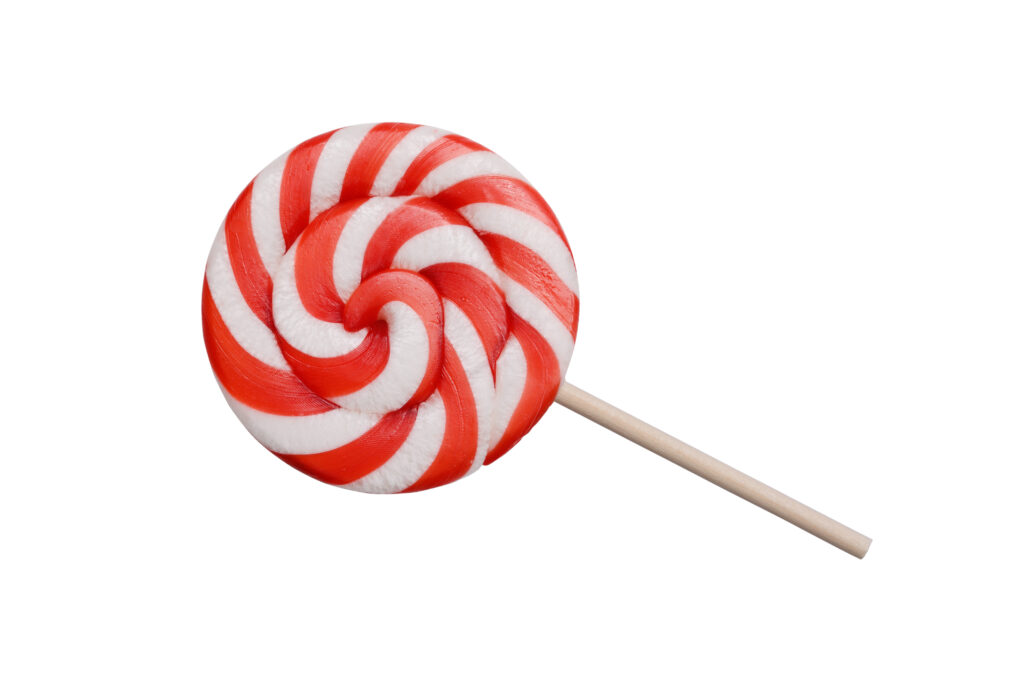 DIY Giant Lollipops: Pool Noodles Tips
If you are having a hard time getting the pool noodle to roll in on itself in the way that it should, here are a few tips: If the hot glue isn't holding as it should, do a layer of hot glue followed by a layer of crazy glue before the hot glue dries. Hold the sides together while the glue completely dries. And if that still doesn't work, I recommend cutting a few inches off of the pool noodle to make it easier to manage.
And though they can only be found during the summer months, The Dollar Tree has a great deal on pool noodles! Stock up in the summer so that you can use them for this fun holiday craft later on in the year.