Or in other words, awesome ideas for flipping furniture! Clever title, right? Speaking of clever, check out these incredibly creative ways to turn your next thrift store treasure into a masterpiece. Enjoy!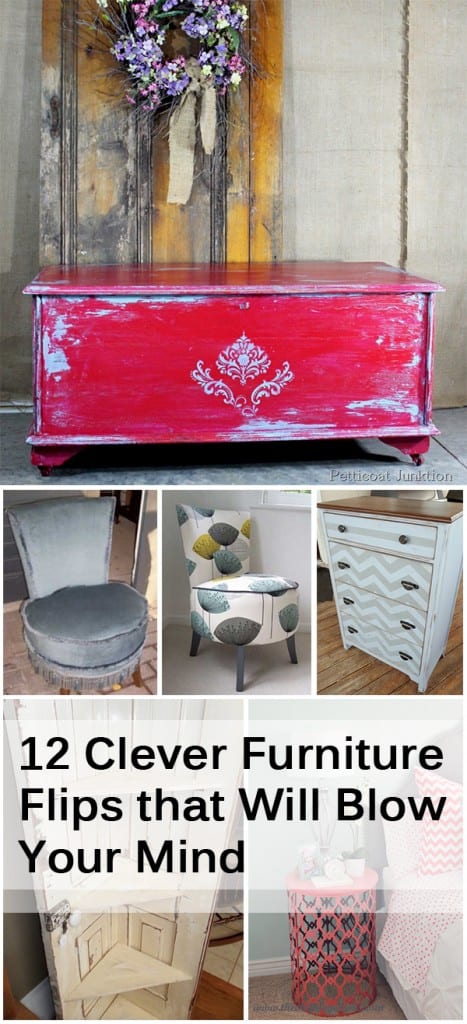 Ombre
You can do this with lots of different kinds of furniture, but it especially looks great on dressers. This person made a light blue ombre dresser without much time or money at all!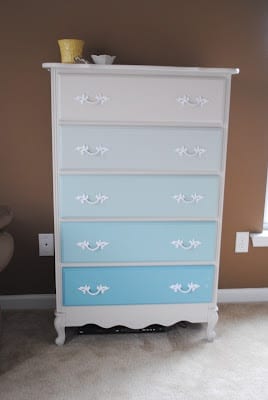 Chevron
I just love this chevron and stripes gray and white dresser. It's so sophisticated, but the different patterns and stripes also make it fun and stylish! Do this yourself and, if you want, use any kind of bright paint!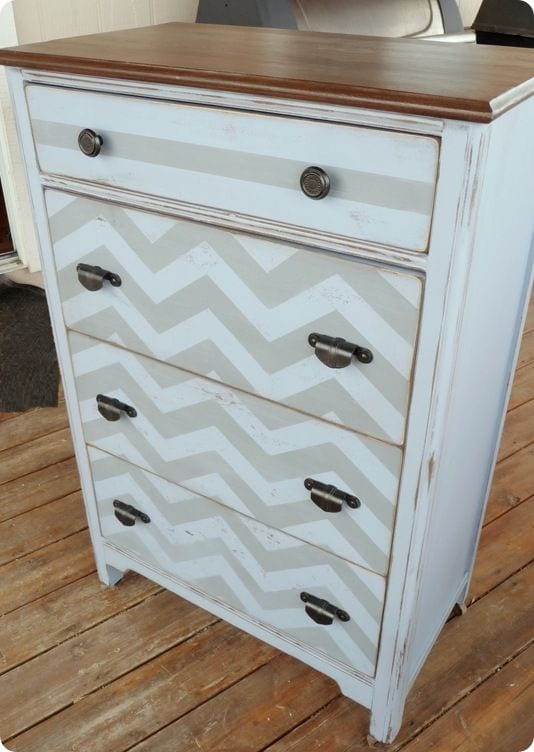 Re-upholstery
Now this is definitely some furniture that has been spectacularly flipped! It went from vintage velvet to marvelous mod reupholstered chair without much time or money at all!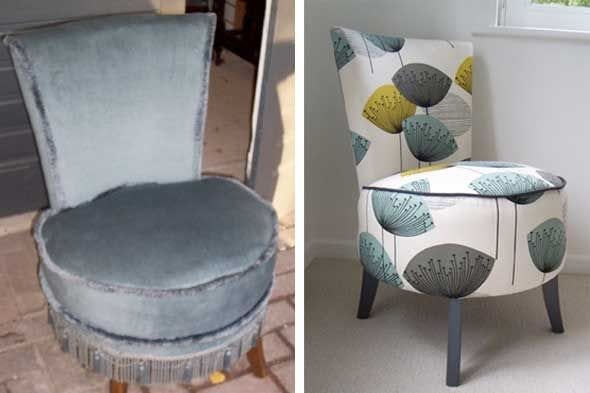 Chalkboard
I love the idea of using a chalkboard for furniture. Not only is it fun and creative, but if the furniture is for kids then they can write all over it without you worrying at all! You can use an actual chalkboard or just use some chalk paint!
Decal
This idea looks SO awesome and it's also just cute and clever! Get a reverse stencil dresser by using a vinyl decal. There might be a little bit of a learning curve, but nothing that's too hard! And it's definitely worth the time and effort!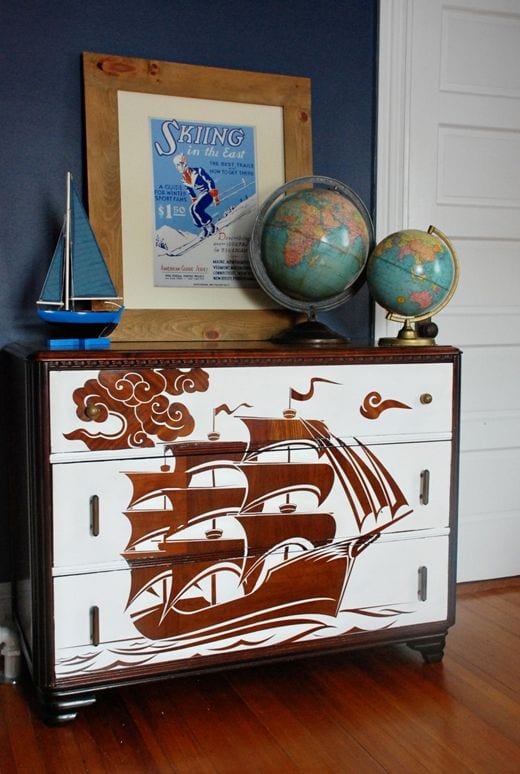 Favorite places dresser
This decoration and furniture flip not only is a great way to add style and personality to your home, but it also acts as a great memento of all your favorite places! Write as many places as the furniture's space allows without making it look clutter or disorganized.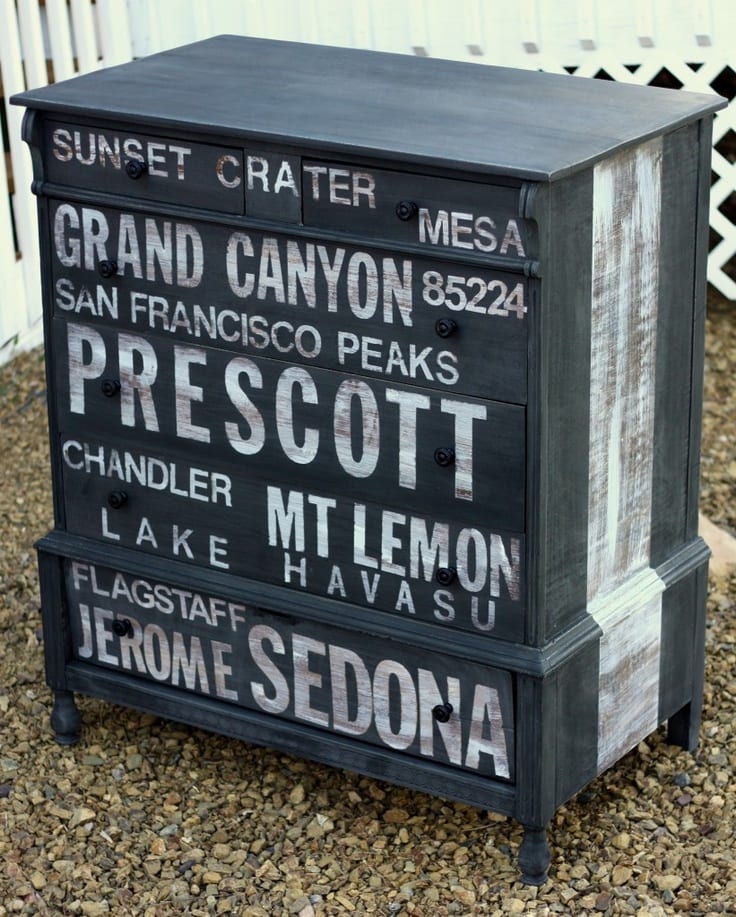 Door Makeover
This furniture flip looks AWESOME and it's also such a clever way to repurpose an old door! Just take a vintage door, distress and paint it if necessary, and then turn it into a corner shelf without much effort at all!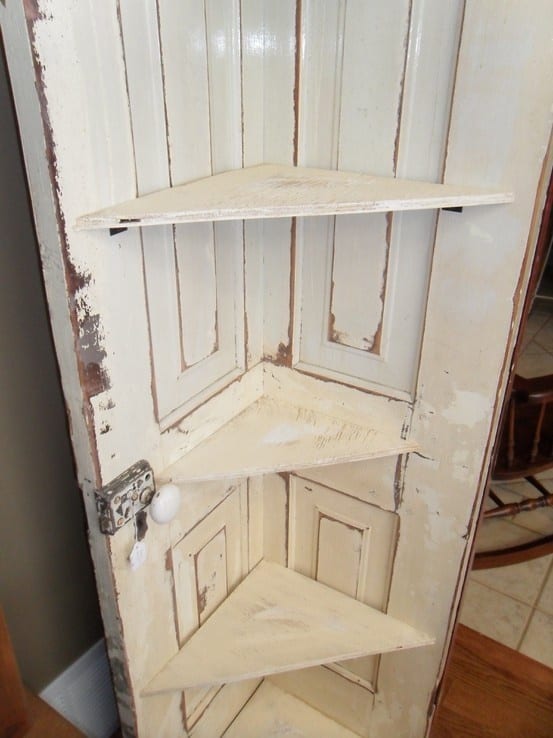 Distress
Speaking of distressing, here's another awesome way you can distress some other furniture to make it look even better! A chest is a great piece of furniture to flip because anyone can use it and it looks great in pretty much any room!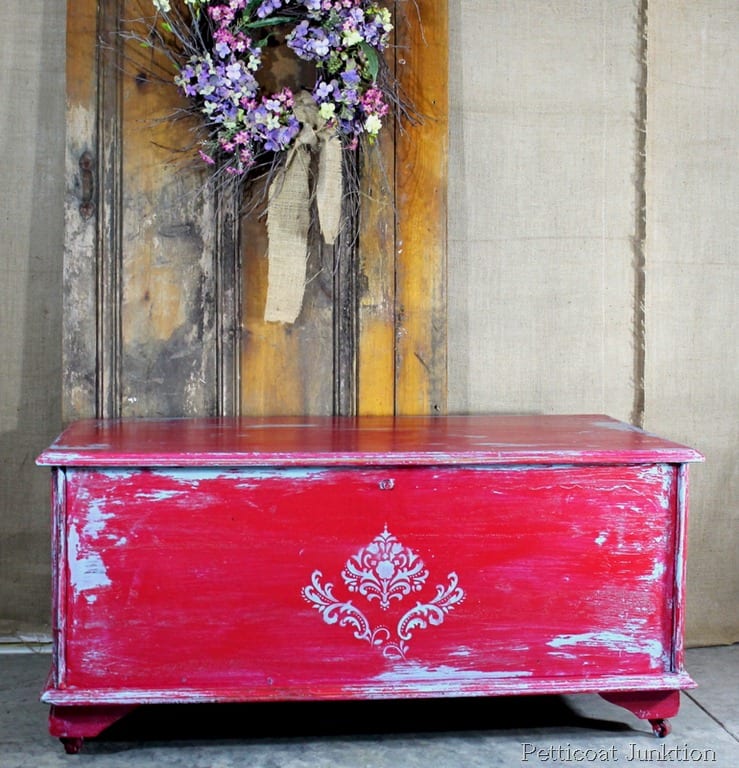 Aluminum Foil
Believe it or not, but covering a dresser in aluminum foil is actually a great way to flip some furniture! Make it look even better with silver picture frames and decorations on and around the dresser to match its style!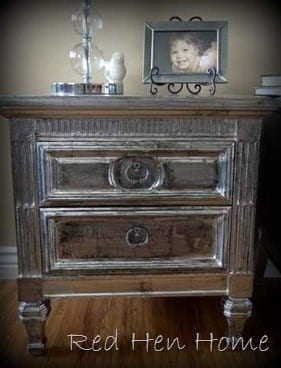 Wallpaper decoupaged dresser
You could spend a TON of time and energy painting fun designs and styles on your furniture, or you could decoupage it with wallpaper and cut the time in half! Choose whatever wallpaper you love and that goes well with the rest of the room!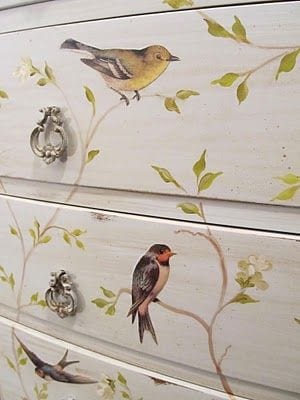 Nightstand
Not only did she flip an old desk to a nightstand, but she also made it look AWESOME in the process. By taking off the drawer part of the desk, you can easily get a nightstand that's small and beautiful! Paint it and touch it up to make it look even better!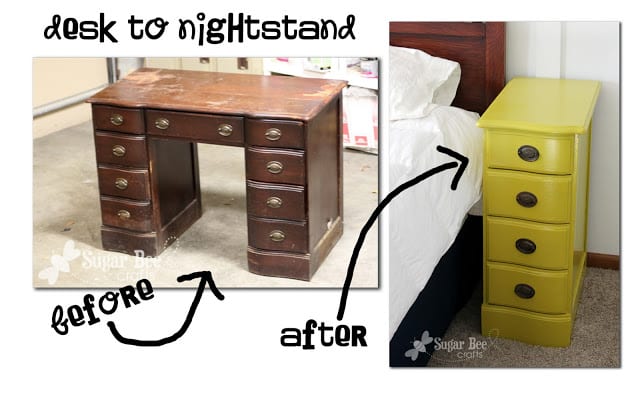 Metal Trash Can
I wouldn't have even known this was a trashcan, that's how good of a furniture flip it was! All you need to do is paint the trash can and then literally FLIP it over to make a fun and artful nightstand!