Outdoor Fireplaces are really beautiful and add a lot of style and warmth to your yard.  A lot of people are starting to do fire pits in their back yard, but this large, substantial fireplace brings your home outdoors.  We are toying with the idea of doing a fireplace instead of a smaller firepit in the backyard.  I think there are pros and cons to each, but I really love the warmth that this fireplace look lends.

Tabletop
You don't have to have a fancy, elaborate fireplace in order to stay warm and impress your guests. This nice and simple tabletop fireplace is a great way to gather everyone together and doesn't require much money at all!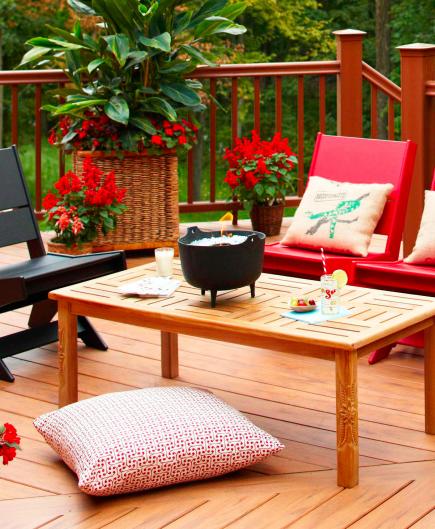 Concrete
This is an ambitious but beautiful fireplace idea. The tall concrete pillar looks great in any backyard and really makes things look strong and elegant. Surround it with some great accent pillows and decorations and you're good to go!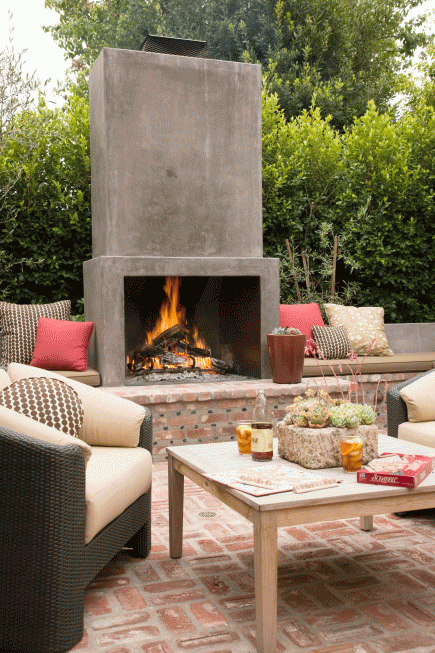 Built-In
This idea doesn't just look great; it also helps save space if things in your backyard are a little cramped. By building it into a wall or already existing feature of your porch, you can add beauty and practically!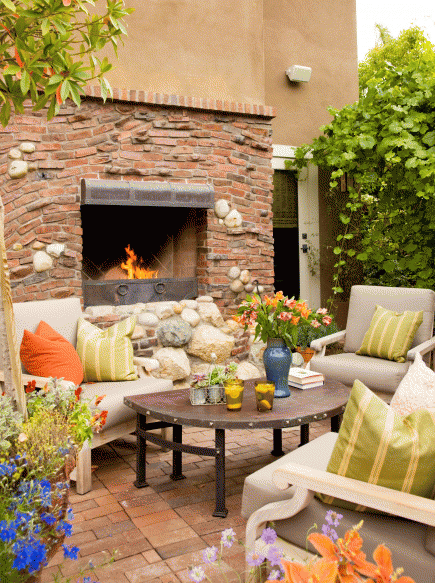 Spanish Style
What an awesome looking fireplace! This Spanish style fireplace adds some uniqueness and culture to your backyard without being tacky or going too overboard.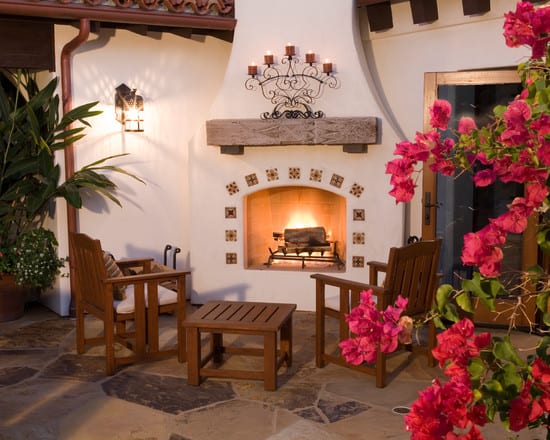 Cottage
If you want that "home away from home" feel in your backyard then consider this idea. It's a great fireplace design that gives your backyard a cottage-like feel that everyone can enjoy!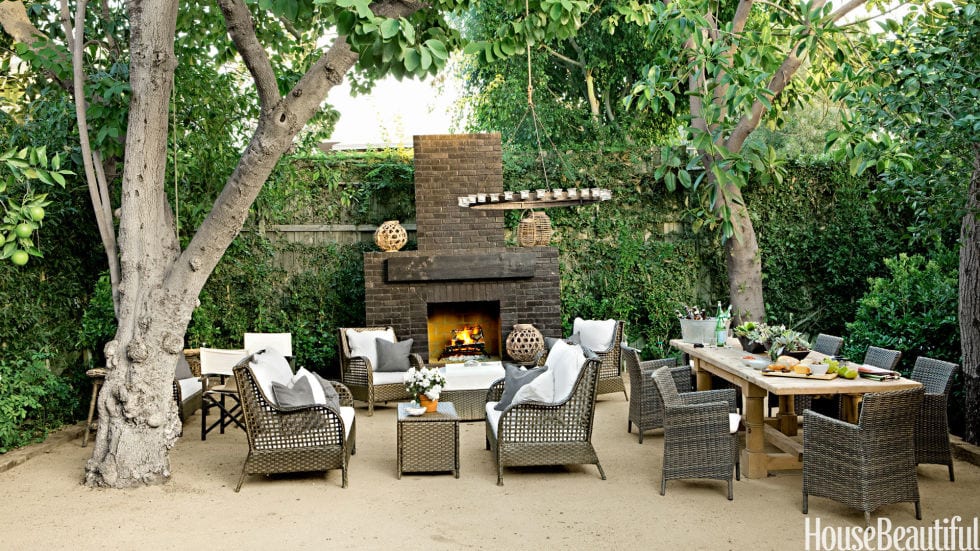 Brick
You can always go with the trusted and classic brick fireplace, too. This is the traditional fireplace, so you can know that it's going to look great without having to worry at all!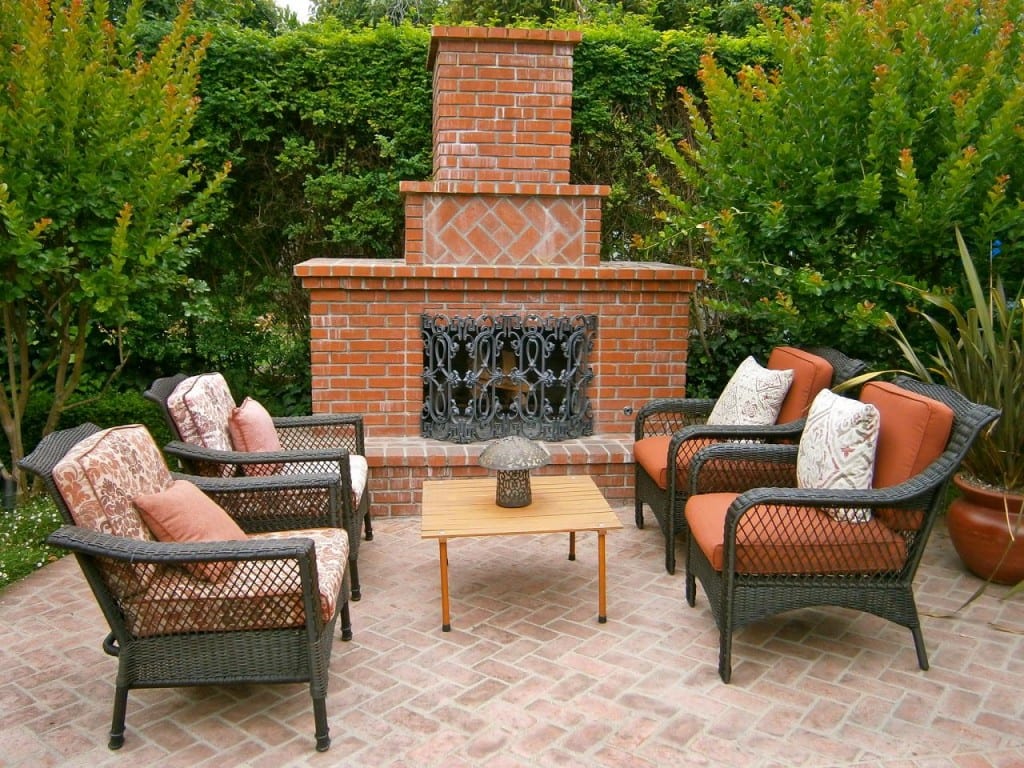 Table
Another wonderful idea is a table that has the fireplace built INTO it! You and your family can sit around, relax, and eat your meals without having to get up and warm yourself by the fire since it's right there!
Stone
This is another classic fireplace idea, but you can definitely spruce it up with your own touches and decorations. You can use any kind of stones and arrange them however you want: tightly together or loosely apart.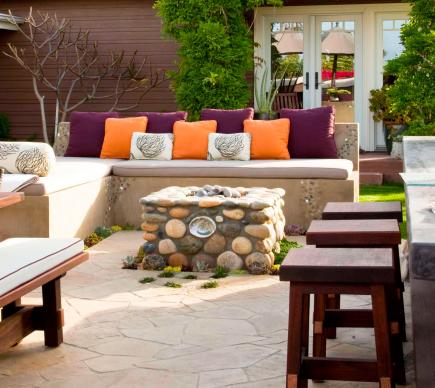 With Hearth
Not all fireplaces need or have hearths, but they're great to not only make it look better, but also provide a place to put and rest things if necessary. Hearths add an extra sense of dimension you just can't get without them.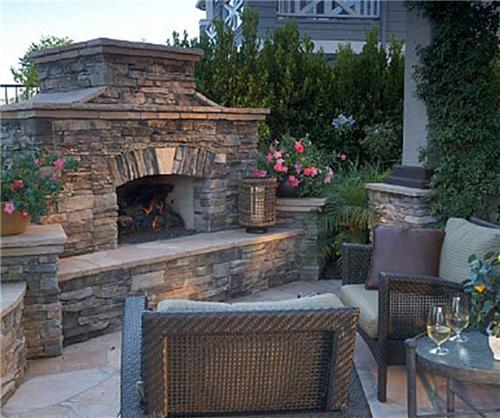 Three-Sided
This is such a clever and beautiful idea! Instead of just having one opening for your fireplace, make it three (or even four). This will provide optimal space for you and your guests while also giving you a great place to get together.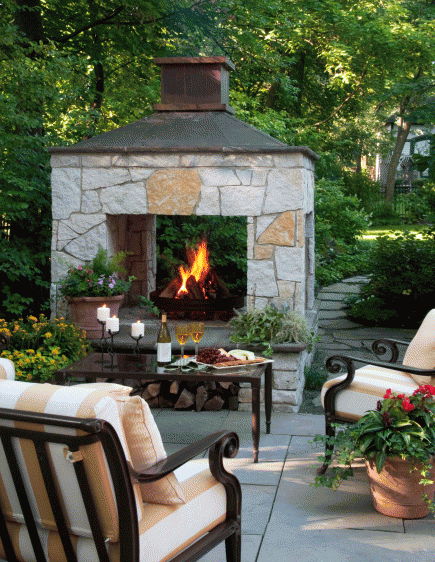 Arched
An arched fireplace is both elegant and classy. While the arches on the side aren't necessary, they really help balance the whole design. The arches help give a sense of peace and tranquility to the whole setup.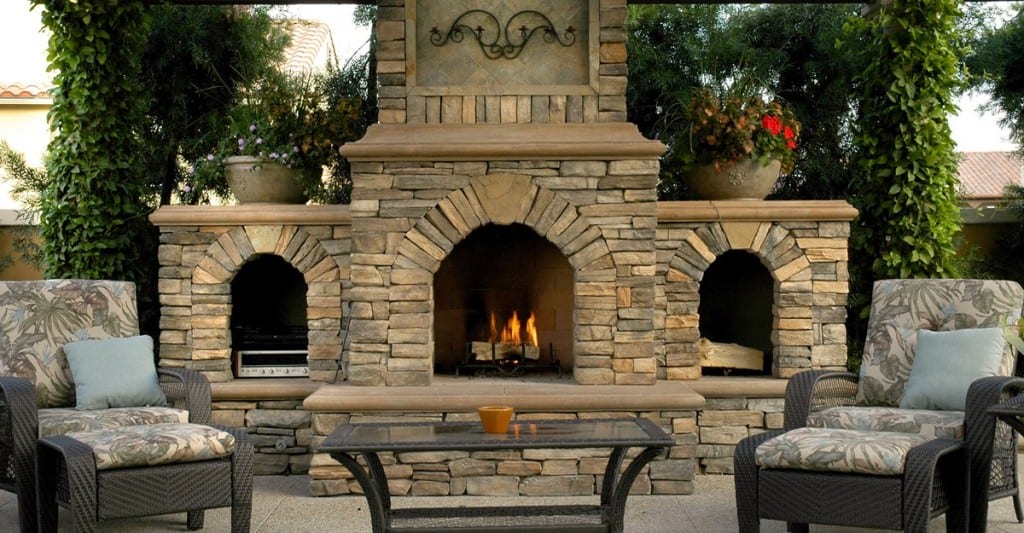 With Storage
While this isn't necessary, it definitely makes things WAY easier to organize. By building storage space on the sides of your fireplace, you won't have to worry about trekking far to get wood or kindling, instead it's all right there!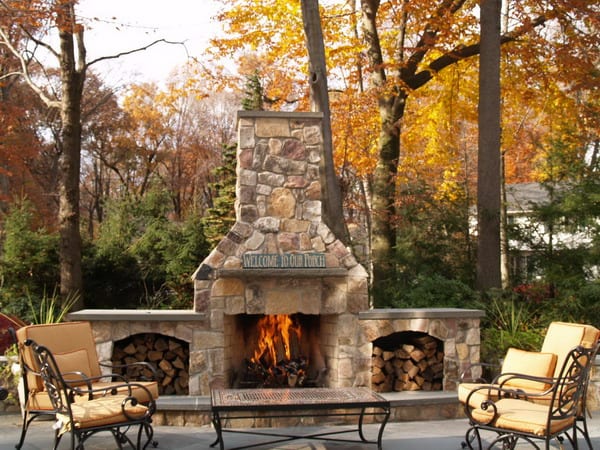 Natural
You can make your fireplace look even better by adding natural elements like pieces of wood, flowerpots, and decorative wreaths. These additions will really complement the stone or brick of the fireplace while also adding color and texture!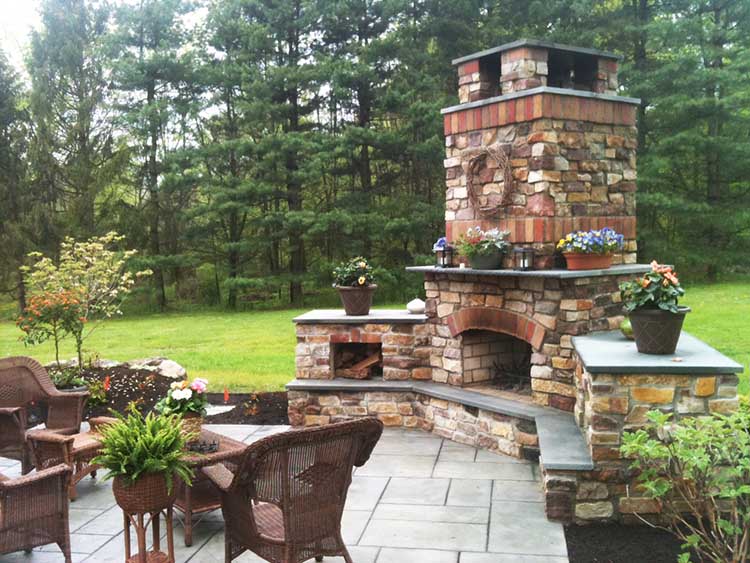 Rustic
This design may be hard to create or build, but it's definitely worth the time and effort you'll need to put into it! The rustic style looks great in any backyard and really adds to the sense of natural beauty.
With Gazebo
If you're feeling really ambitious, then build a fireplace AND a gazebo. This will allow you and your family to spend time outside even in the rain or bad weather. You can also add a light system to the gazebo to allow late night chats by the fireplace without being in total darkness!