Decorating for Christmas is a blast. And if you're like me, then you probably like to decorate every square inch of your home, including your front yard! Over the years, I have made it my mission to be as unique as possible with my outdoor Christmas decor. One of my favorite things to decorate my yard with is outdoor giant Christmas ornaments. And believe it or not, they're pretty easy to make yourself with items found around the house. Keep reading below to see one of my favorite DIY projects of the entire Christmas season.
Outdoor Giant Christmas Ornaments DIY
Here's what you'll need to make your own DIY outdoor giant Christmas ornaments.
-Plastic balls (find these in those large containers at WalMart. You'll want to pick a solid color)
-Empty tuna cans (this will be the ornament hanger, you'll want to use something a bit bigger depending on the size of your ball)
-Eye hooks
–Ribbon (or something else used to hang them up)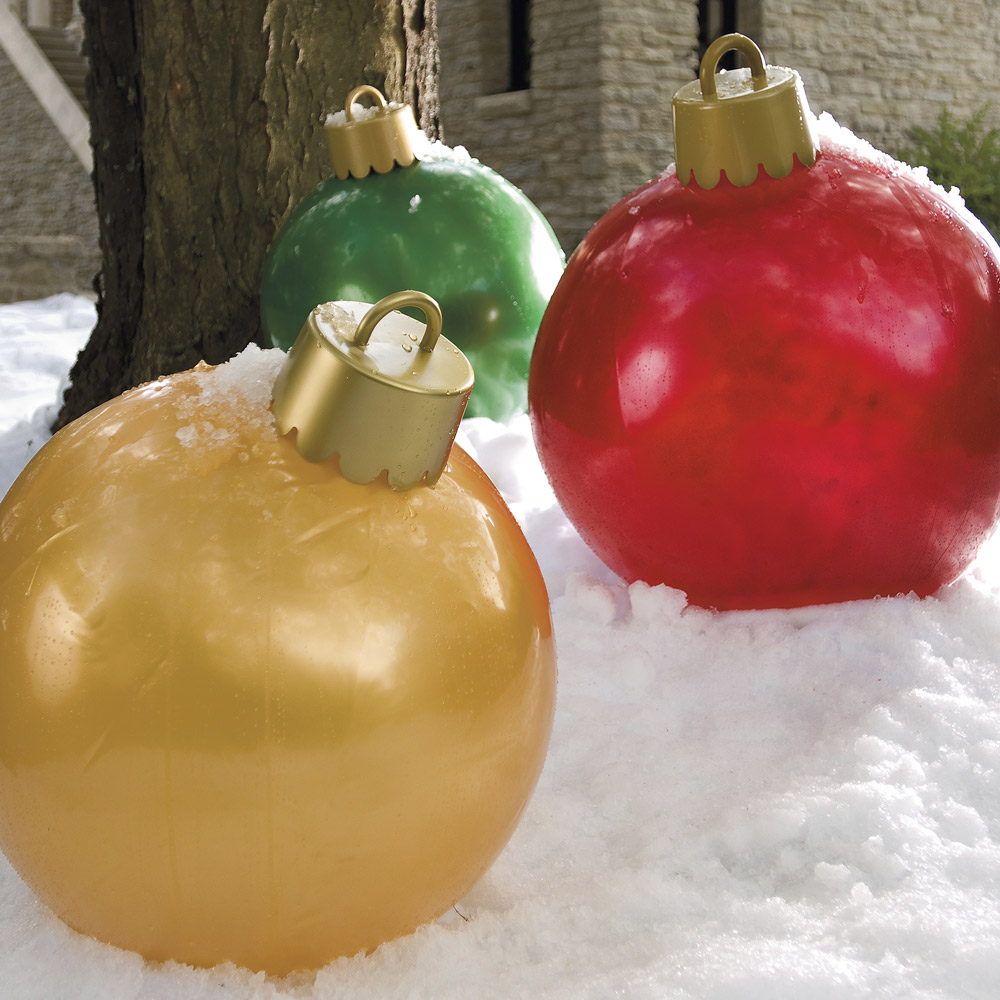 Step One
Remove the label from your tuna can and clean it out well so that there aren't food remnants left over. Additionally, you'll want to make sure that the label is removed cleanly. When you're done cleaning, drill a hole into the bottom of the can and screw in an eye-hook. Spray with a bit of spray paint to hide the numbers on the top of the cans.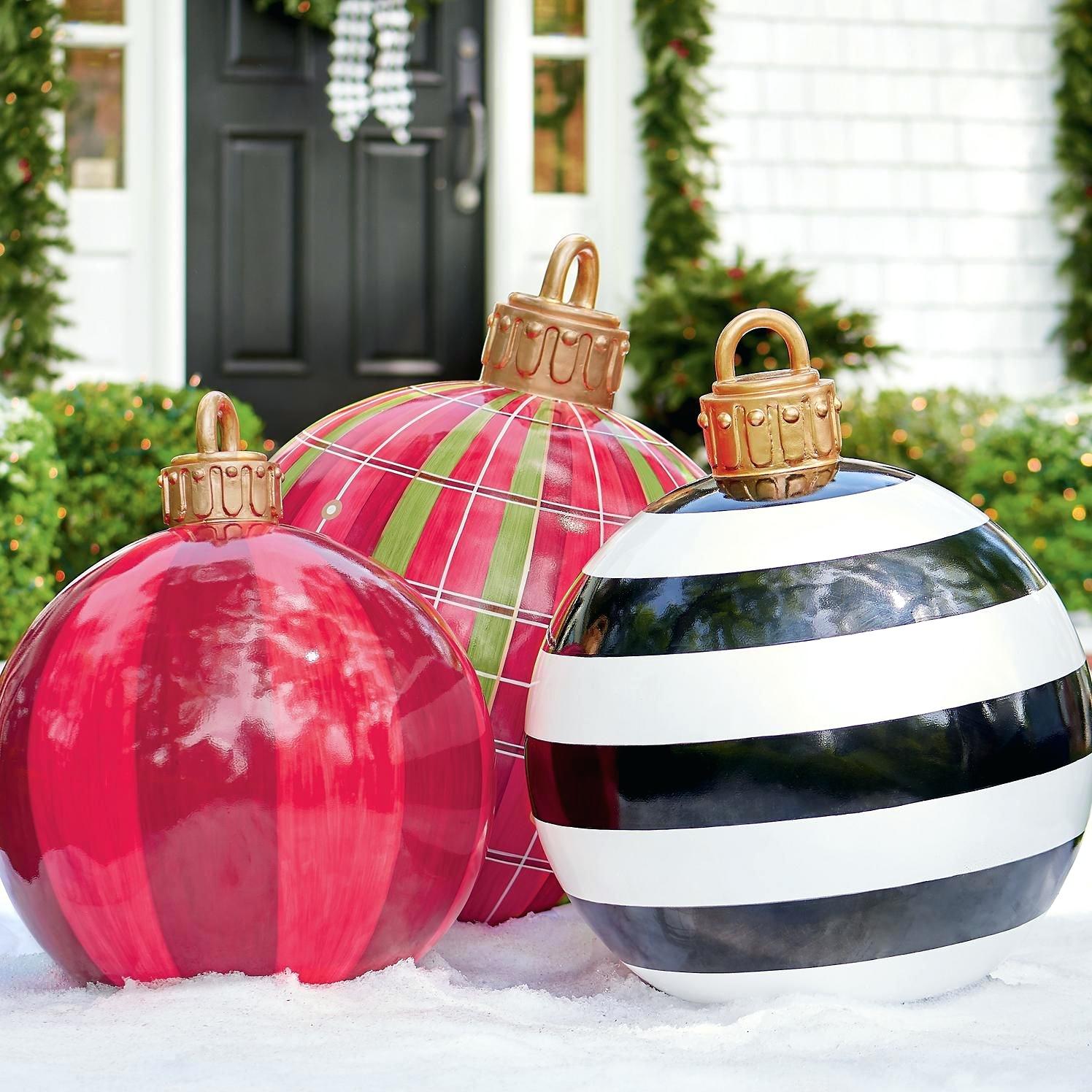 Step Two
Clean your plastic ball with a mixture of rubbing alcohol and vinegar to get rid of any residues that may have been leftover from the store. You can attach the tuna can to the top of the ball with a line of super glue right on the inside. Let the glue dry completely before hanging or displaying.
Step Three
After the glue has completely dried, display them on your porch using an S hook strung through the eye hook. Alternatively, you can display the ornaments on the ground, you'll just have to make sure they are weighted down by something. You don't want them to go blowing away!