Wooden furniture is everyone's go-to choice because of its sturdy construction and lasting effect. Once you invest in a wooden piece of furniture, you can spend decades using the same piece without much maintenance. Whenever it breaks, it becomes quite challenging to piece it back together. Not anymore! Bondo wood filler is an effective solution to your repairing problems. You can easily fix these imperfections on your own without spending a fortune. In this article, we will discuss how you can use Bondo wood filler to repair your furniture at home.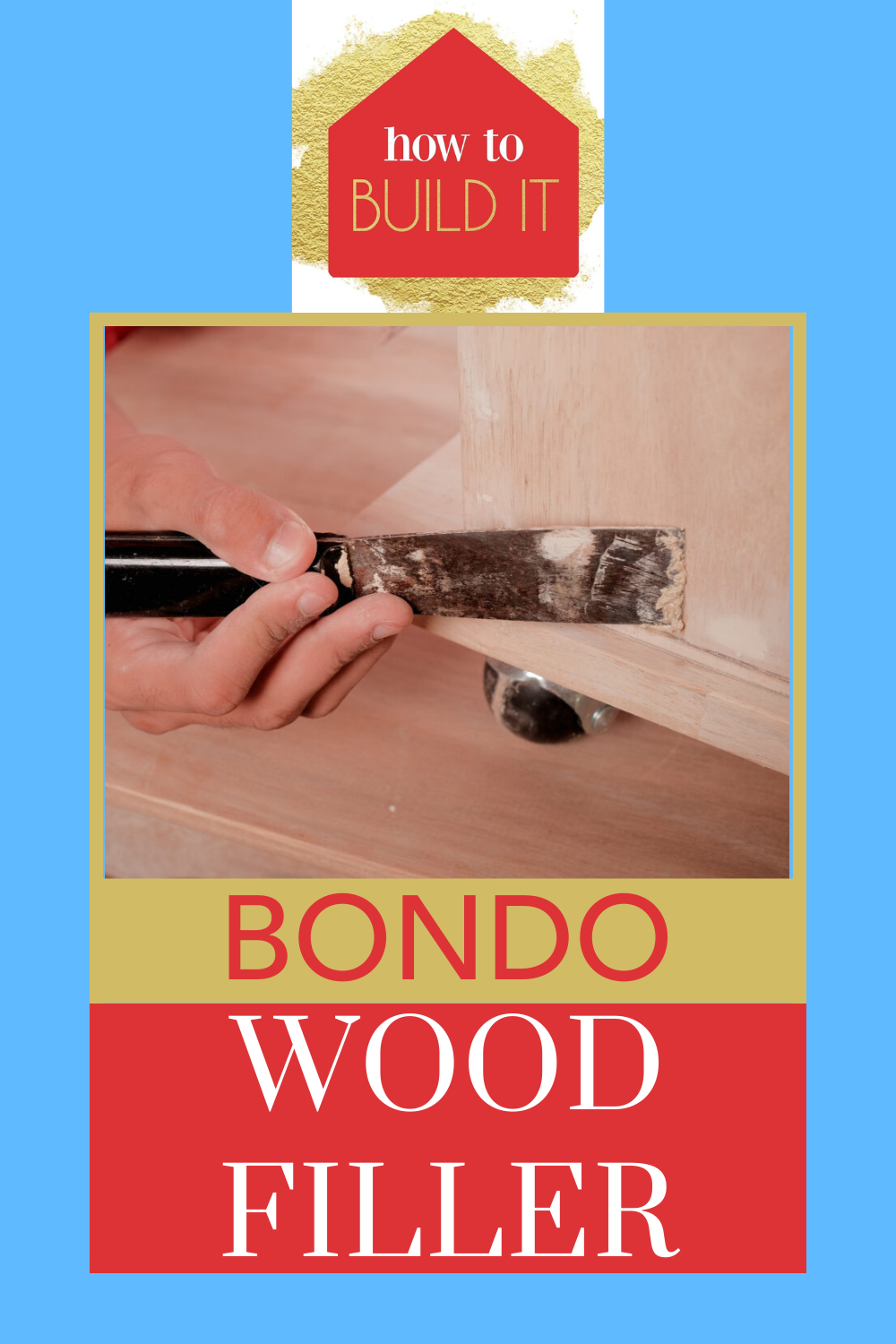 Bondo Wood Filler – An Excellent Alternative to Wood Filler
Many pieces of furniture have a gorgeous outlook; however, buyers pass them by because of a minor imperfection. You can easily turn these imperfections around by applying wood fillers. Now, the original wood fillers are relatively hard and costly to come by.
On the other hand, if you consider Bondo as wood filler, you can see a clear difference in the application and purchase of this material. Moreover, you can create straight lines on the surface of the wood using Bondo wood filler.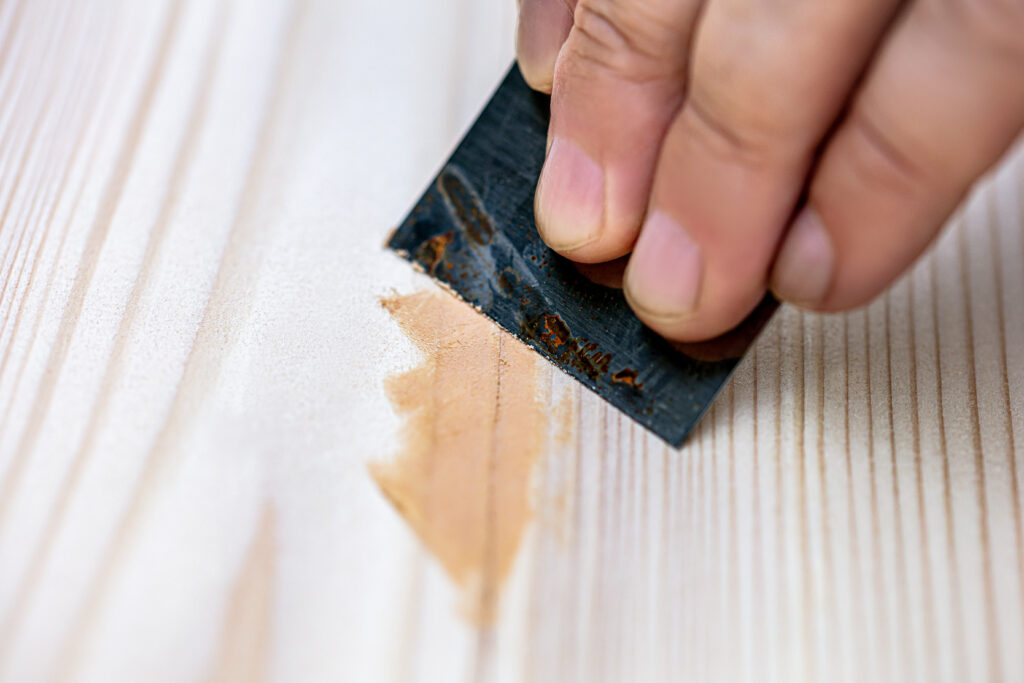 How Can You Purchase Bondo Wood Filler?
Numerous brands in the market are selling Bondo; however, you need putty to repair your furniture, which is why you need to be very careful while purchasing it. Get a versatile Bondo that can be used on various surfaces.
All-purpose Bondo is one of the best Bondo wood fillers available in the market. You can use it to repair concrete, wood, and even your tiles. While you might think getting a branded Bondo will work best for you, know that Bondo wood filler provides a lasting effect. Its durability makes it an effective wood filler.
Moreover, you can conclude the repairing process within the allotted time without spending extra hours.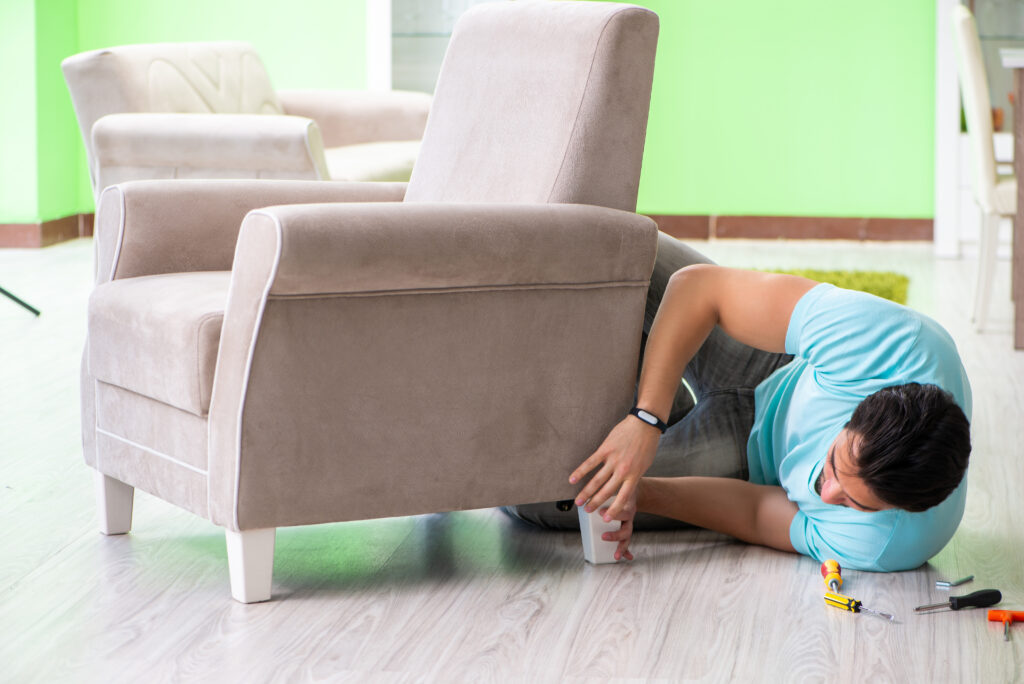 How to Prepare Bondo Wood Filler?
Bondo wood filler comes in two separate constituents – putty and hardener. If you buy Bondo wood filler, you will have to mix the two and wait for them to bond. When putty and hardener are mixed, a chemical reaction happens that activates the effect of the putty.
Therefore, you need to mix them well and wait for a while till a color appears. Once the color has consistently stayed on, you are good to go.
Be mindful of the mixing process. Choose a non-absorbent surface, such as glass, to mix the constituents. Refrain from mixing n cardboard, as it absorbs the materials and changes their chemical formation.
How Can You Apply Bondo Wood Filler?
Take a putty knife and apply a big chunk of Bondo wood filler on the furniture you want to repair. You can also use regular tools; however, you need to be mindful of the consistency. Since Bondo wood filler is relatively wet, it might run down the surface of the wood.
Therefore, a putty knife is an ideal choice of tool that allows the material to stay on.
On the other hand, if you have a large piece of furniture to repair, you will have to create a relatively straight edge, which can be quite a task. You can place clamps and paint sticks on a flat surface and use them to create an edge. Make sure to follow the line of the leg for a perfect edge!
A regular wood filler requires a couple of coats to stay on. Otherwise, the material might shrink, and you will have to stay all over again. However, you don't need to apply layers and layers of Bondo wood filler; one coat is enough.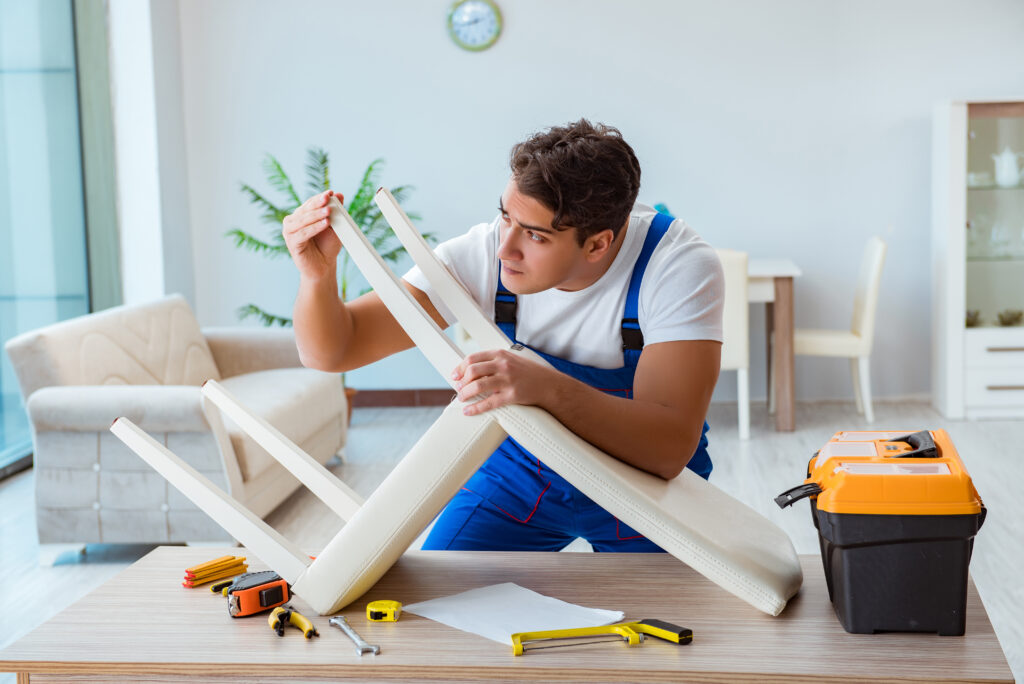 How Long Does Bondo Wood Filler Take to Dry?
As opposed to regular wood filler, Bondo will filler does not take much time to dry. You don't have to wait for hours before moving on to the next step. After applying a coat of Bondo wood filler, you need to wait for around 30 minutes; it will dry quickly. This way, you can work on multiple projects without wasting time.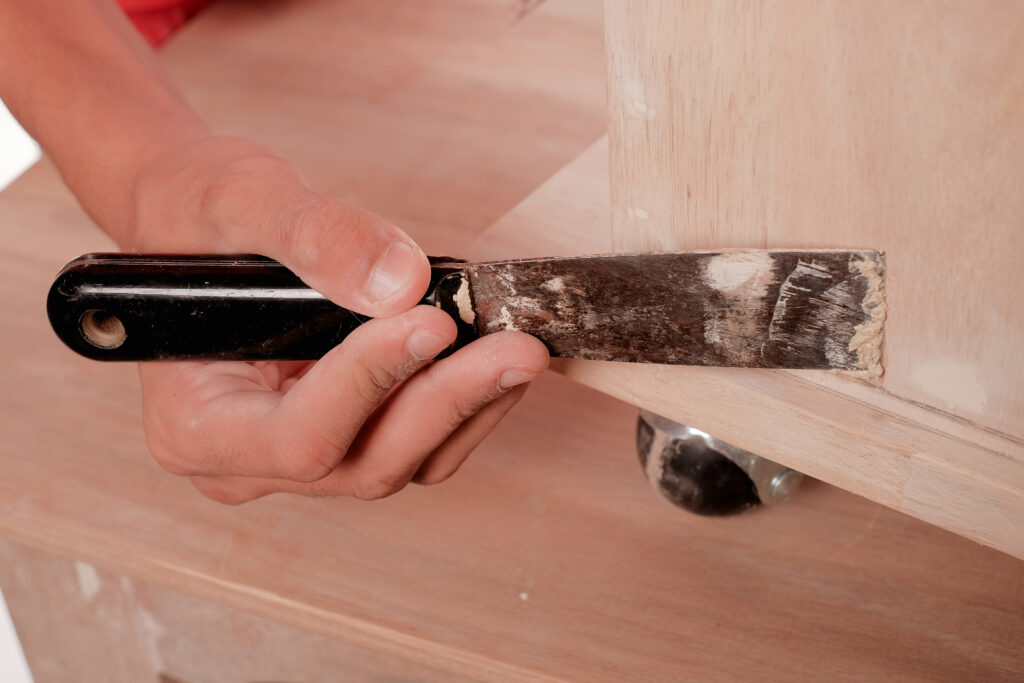 How to Sand Bondo Wood Filler?
Even though Bondo wood filler doesn't take much time to dry, you need to remove excess Bondo to avoid trouble during sanding. This is because Bondo dries hard, which can be quite challenging to sand. Therefore, you should skim through the surface using a putty knife just after applying the coat.
Don't let it completely dry; otherwise, it will be difficult to shape. Once you have removed the excess Bondo, let for a while until the Bondo wood filler dries, then commence sanding.
Once it has completely dried out, take an 80 grit sander and start sanding. As the process moves along, you can work with a 220 grit sander for a better, smoother finish. This way, the repaired piece of wood will look as good as new! You can paint the surface. Just remember that you might have to buy a 3M Bondo wood filler to stain your furniture because other Bondo products cannot stain. You can only use them to paint the wood.
Final Word
Bondo wood filler is an excellent alternative to regular wood filler. You can repair your furniture on your own without much hassle. Instead o spending a fortune on buying a new one and getting it repaired from a professional, you can incorporate Bondo into the repairing process and easily tackle small repairs.