First impressions are critical, we all know that. Doorways often give the first impression for a home or room. So make it a good one! Update your boring, plain doors using one of these DIY ideas: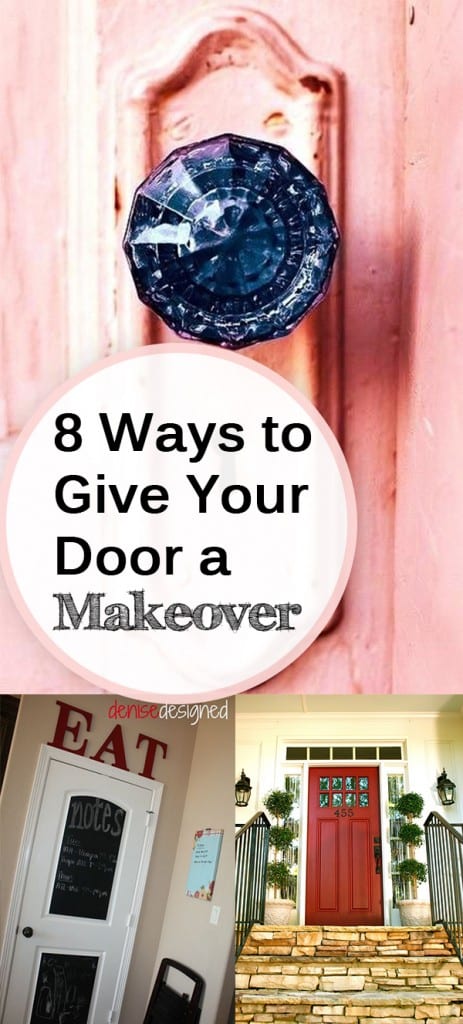 Word Sticker
Add a decal word sticker to your door like "hello" or "welcome" for a unique, inviting touch. Love the way this one matches the yellow of the wreath!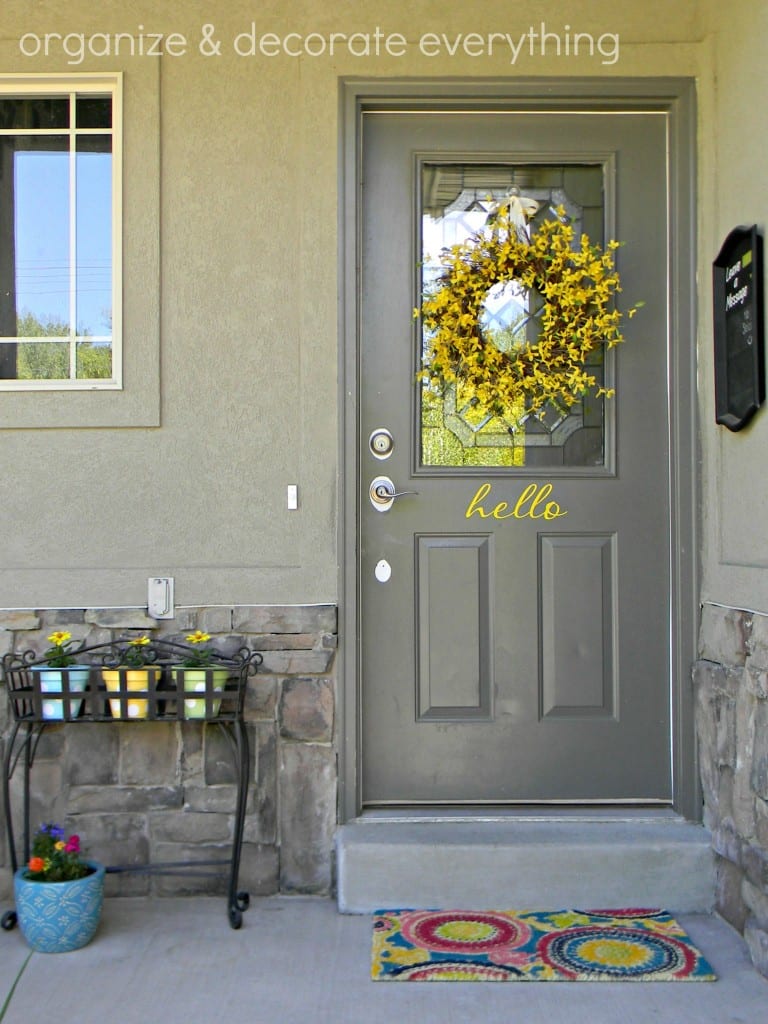 Replace knob
Get rid of that boring old knob and replace it with something unique that people won't be able to keep their hands off of! You can use any kind of glass fixture or something that looks like a diamond, sapphire, or rare stone!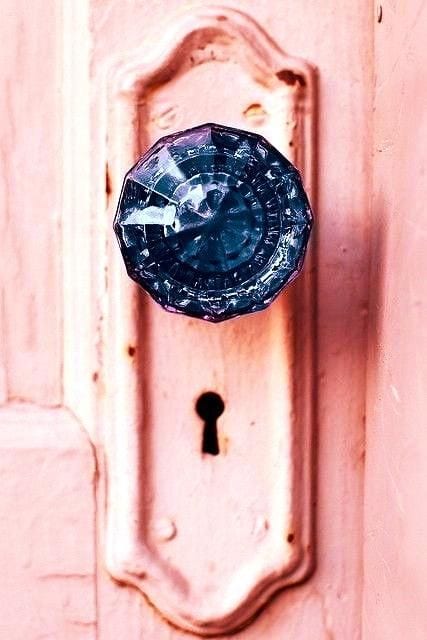 Chalkboard
For an inside door, use chalkboard paint to create a place for leaving notes, writing out the week's menu, or scribbling for the kids while you cook dinner! It also eliminates any temptations your kids may have to write on the walls; just let them write here!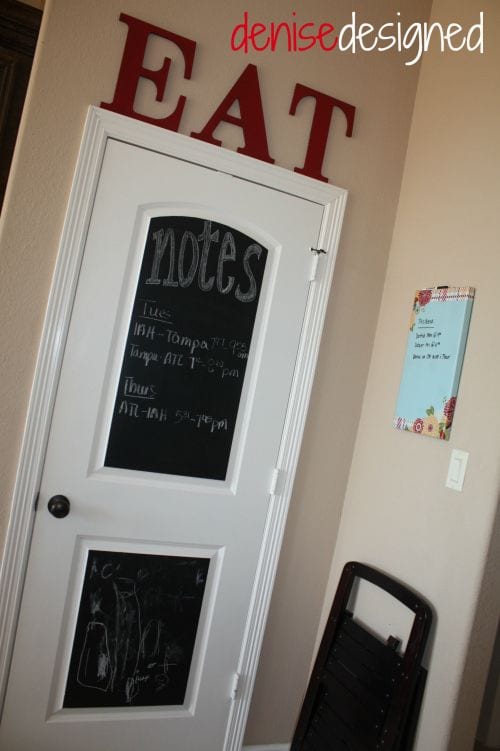 Beveled Edge
Add beveled edges for a more modern look—who knew you could DIY this without having to buy a new door!? It's actually pretty simple to do once you get the hang of it!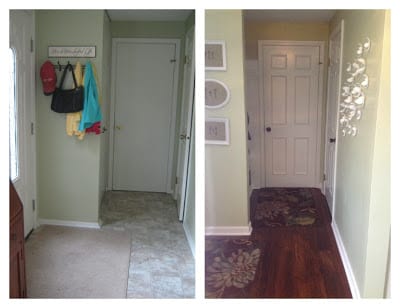 Double Stacked
Install a double stacked window/door. Perfect for letting in the afternoon breeze from the top or letting out the dog from the bottom! Plus it's just a lot more interesting than a typical door, don't you think?
Fresh Paint
I always say there's nothing that a fresh coat of paint can't fix (that, and chocolate). Add an eye-catching element to your entryway by painting your front door a bold, beautiful color. Be brave! But also pick something that "goes" with your home, of course.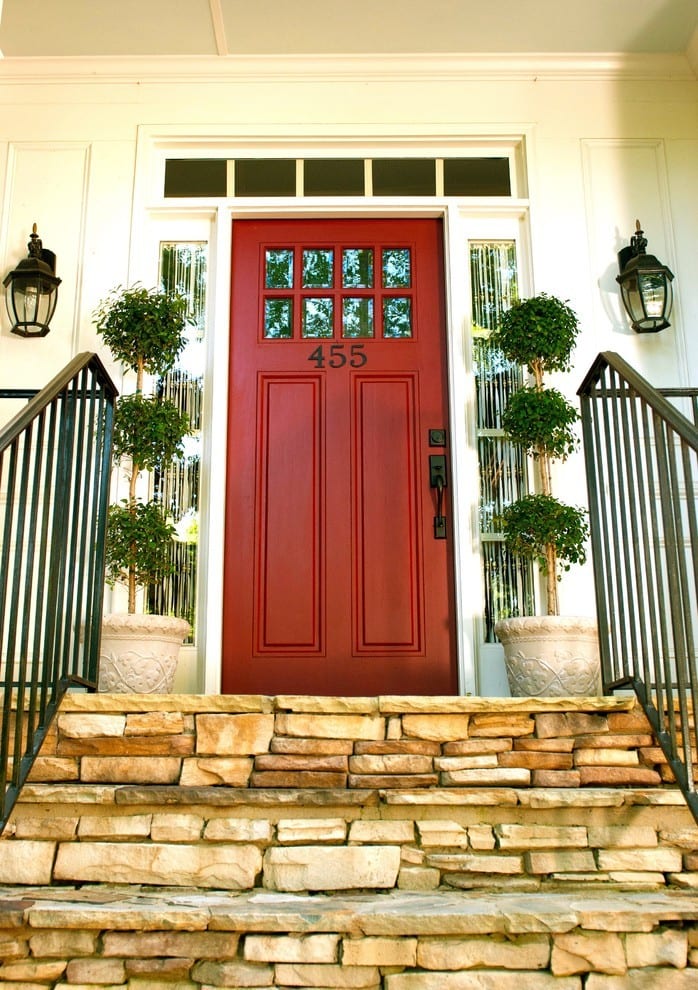 Light Fixtures
A dark and dreary front porch is incredibly uninviting. Make it happier and better by adding simple light fixtures around the door. Choose a style, design, and color that you love and just go for it!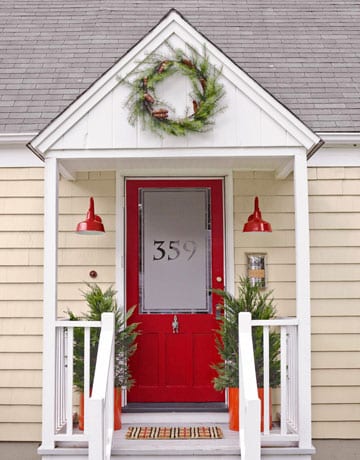 Knocker
These are a little old fashion, but they can be great decorative pieces and even practical! Choose a design that you love, whether that's an animal or cool cultural symbol.