Finishing the basement: it's that daunting task you've been avoiding since you moved in…10 years ago. Well, congratulations on deciding to finally finish it! Before you embark on the project, take a look at these tips: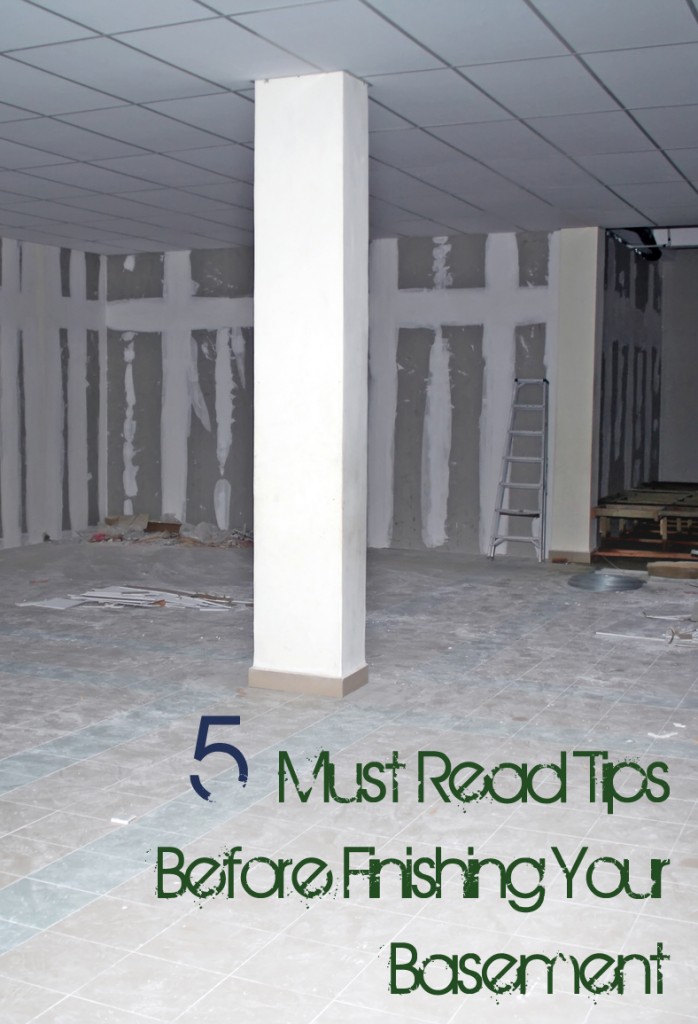 Consider the layout before you begin. You may want to place the living room/gathering area in the spot with the most natural light. If you are envisioning a home theater in the basement, set it up in the spot with the least light to avoid glare. Bedrooms need to be placed on the edges of the basement to allow for egress windows.
Make sure the basement is dry before you begin working. You want to avoid the possibility of water damage with a

water powered sump pump

or fix the damage already done.  Check the outside walls for damage, make sure the ground is sloped away from the foundation, and see that the gutters are unclogged. Besides checking for moisture, you'll also want to check for rot and insect damage AND have a professional check the fuel-burning equipment and ventilation system.
Use polyurethane sheeting with a vapor barrier for insulation. It's great for keeping out moisture and you won't have to deal with that itchy pink stuff! Insulate the exposed pipes before you cover them up using  tube-shaped foam insulation.
Chances are, the ceilings in your basement will be fairly low. To avoid hitting your head on hanging light fixtures, install recessed lighting sources. Chances are also that you won't be getting much natural light in the basement, so make sure to install plenty of lights.
Leave the furnace room alone! No need to decorate in there, in fact, building codes don't really allow for it. So let it be and appreciate the money you've saved!