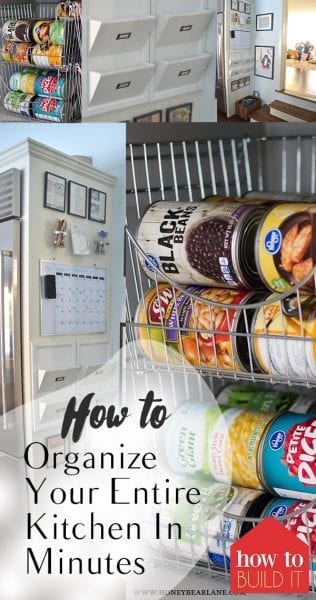 Whether you've just moved in or you've been living in your home for years, kitchens can accumulate a lot of junk and be very challenging to organize. But in just minutes (well, less than an hour) you can organize your kitchen in ways that will relieve your cooking nightmares, impress your mother-in-law, and inspire you to write blog posts of your own. Ready to get to it?!
Throw out the junk.
If you haven't used an item in over a year, you might want to seriously consider getting it out of your house. Barring sentimental value, nothing good ever comes from hoarding. If you're on the fence about an item, make a nice little home for it in your garage and let us know if you use it before 2019.
Items Typically Left Unused and Taking Up Valuable Storage Space:
Excessive Serving Trays
Old Utensils
Incomplete Sets Of Any Kind – Cups, Bowls, Plates, Silverware, Etc.
Coffee Mugs
Take-Out Trash Like Soy Sauce, Chopsticks, and Napkins
Tupperware – Anything That No Longer Had A Fitting Lid or vise versa.
Old Condiments In The Fridge
Baking Dishes
Cookie Cutters
Old Pantry Items
Utilize Smart Storage Ideas
When it comes to kitchen organization, use the back sides of your cabinets – for everything.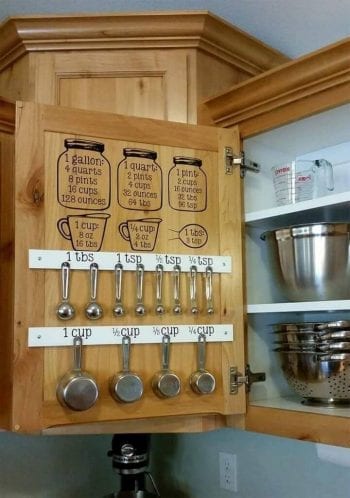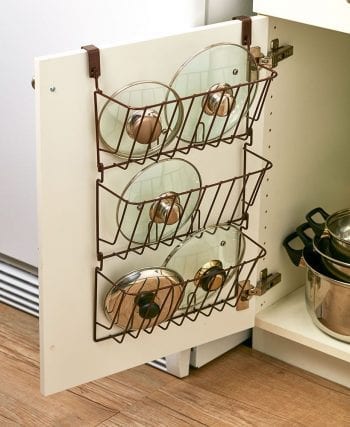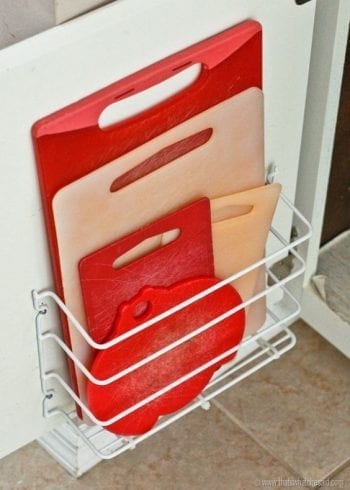 Buy magazine holders and use them to organize pantry items like cans, potatoes, spices, and onions.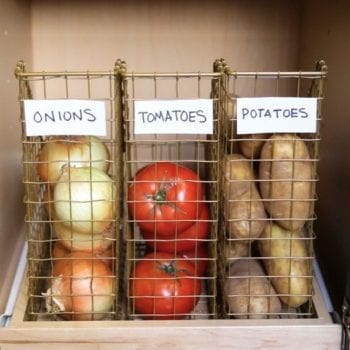 Make Sense Of Kitchen Drawers
Quit throwing your utensils in the drawer without a thought, and start making sense of all that chaos!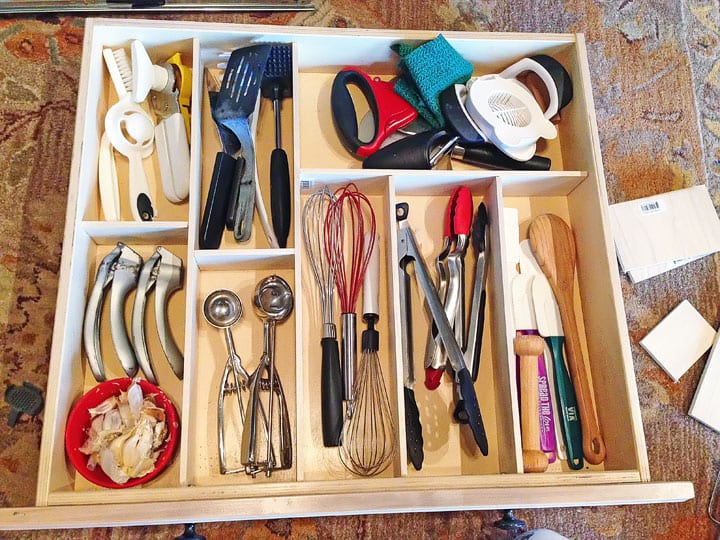 Get Rid Of The Junk Drawer
The drunk drawer is where home-organization dreams go to die. Sure, it may be your go-to for scissors and batteries but what else is even in there?! Take 10 minutes, throw out all the garbage, and find real homes for the items that matter.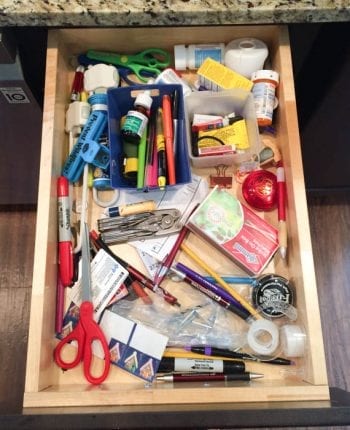 Check out these other kitchen organization ideas here:
DIY Kitchen Countertop Projects and Tutorials