Father's Day is just around the corner, so it's time to start thinking about a heartfelt gift to show the men in your life just how much you love them. Don't put it off until last minute, especially if you are wanting to take the homemade route! Here are some of the cutest homemade gifts I found that are for every kind of Daddy out there!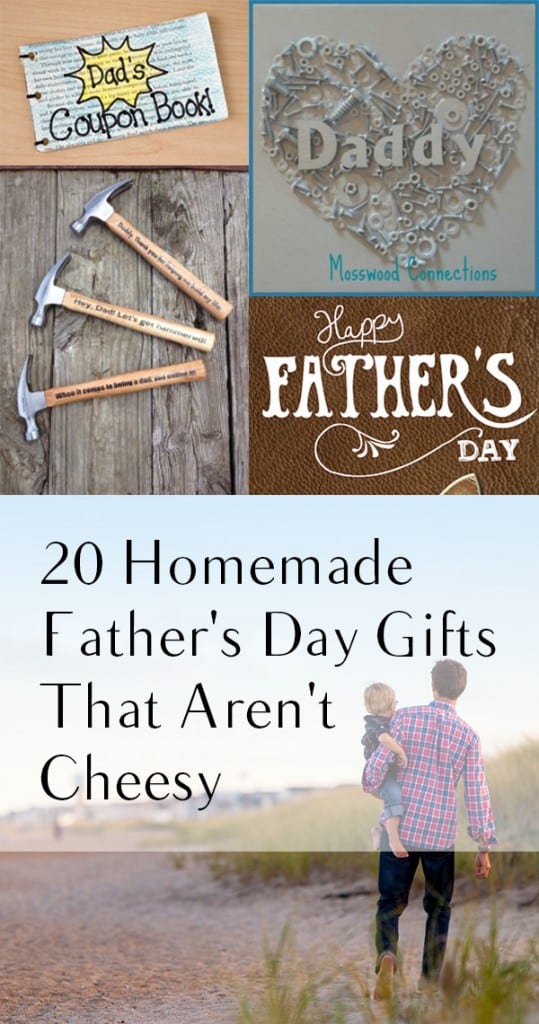 1.Homemade Card
Maybe your dad is the kind who would love a heartfelt card more than a gift. Check out Crafty Morning for some awesome homemade card ideas.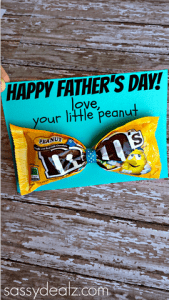 2. Personalized Hammer
For the fix-it Dad's. Now they'll think of you often. You can personalize their old hammer, or get them a new one! I couldn't find the original source for these hammers, but love the idea!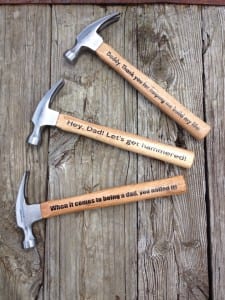 3. Lucky Baby Picture Frame
What Dad or grandpa doesn't love cute pictures of their favorite kids? I found this idea on Pinterest.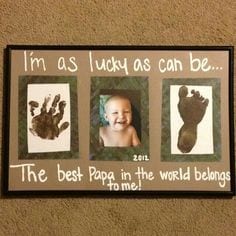 4. Tie Eye Glass Case
Forget about the traditional new tie present…instead turn an old tie into an awesome eyeglass case! Tutorial found on Country Living.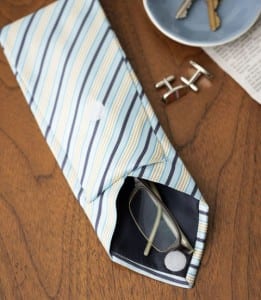 5. Lego Picture Frame and Pen Holder
Legos often bring Daddy's and kids together. Dad will love this personalized lego pen holder! I found this idea from Laly Mom.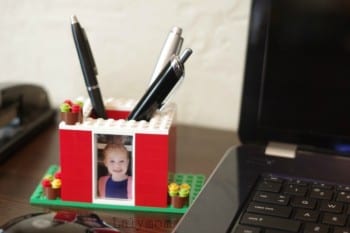 6. Race Car Shirt
Not only will the kids love making this and playing it with dad, but dad will love it even more because he gets a rest and back scratch and it counts as play time! Tutorial found on The Blue Basket.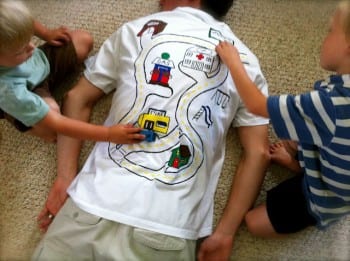 7. Nuts and Bolts Heart
Another cute idea for the handyman Dad. For the tutorial visit Moss Wood Connections.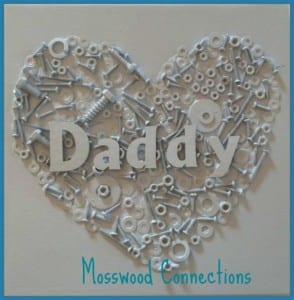 8. Homemade Paper Tie
Something fun that Daddy can wear to church or wherever else on Father's Day 🙂 Idea from Fun Holiday Crafts.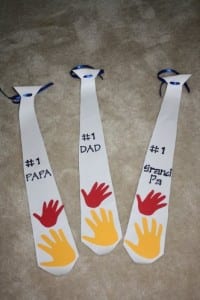 9. "You Are My Superhero"
Cute way to show Dad how much he means and record those cute little fingers and toes! Idea from Glued to My Crafts.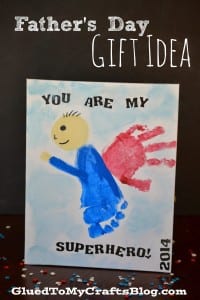 10. Personalized Shirts
Sunfrog has some awesome "Dad" shirts you can choose from, or you could use some of the ideas and make your own!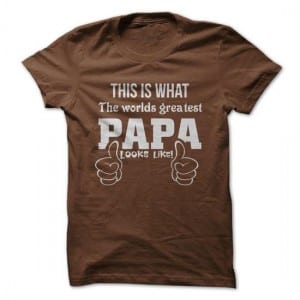 11. I Love You This Much
Cute idea from The Yewman Projects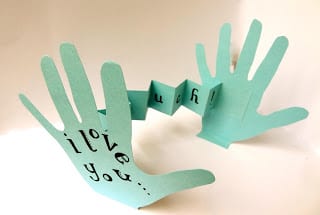 12. Dad's Coupon Book
Dad will love being able to cash in all his coupons! Find the tutorial on Crafting a Green World.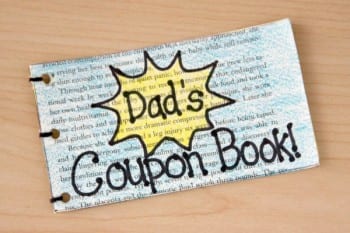 13. Personalized Mugs
Another cute idea from The Yewman Project.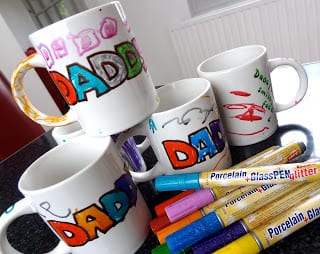 14. Lego Cufflinks
How cool are these?? Get the tutorial from Dream a Little Bigger.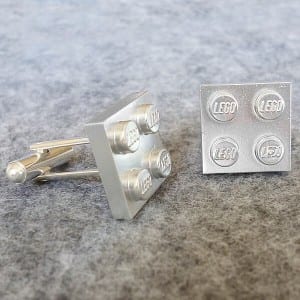 15. Dad's Stache
What a cute way to give Dad all his favorite treats! Idea from Thoughts from Alice.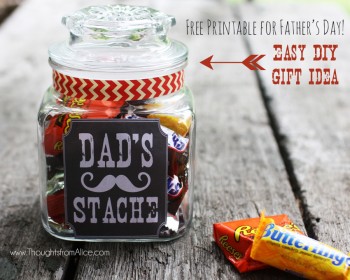 16. Activity Jar
Give Dad the gift of fun time well spent! You can come up with different activities that he can cash in. Idea from One Artsy Mama.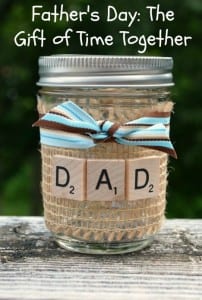 17. Kisses for Dad
Simple and cute idea from It's Written on the Walls.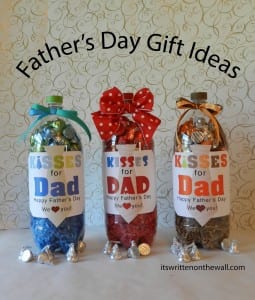 18. We Have A Hero
I love this idea that can include all the kids. Instructions found on Shanty 2 Chic.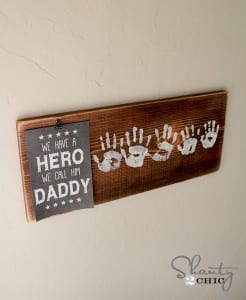 19. Shadow Photo
Great idea from Two Girlz Stuff.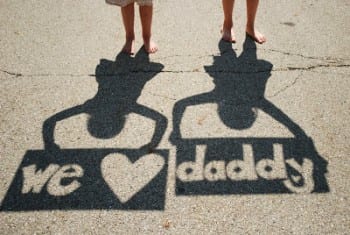 20. Personalized Coasters
This will also be a present for Mom to keep rings off her coffee table! Tutorial from Arrow and Heart.