Nightstands are very important. That is a legit statement! They make or break the bedroom, friends. And we need them to be so purposeful for our many uses. Try a few of these fun ideas for nightstands that will delight.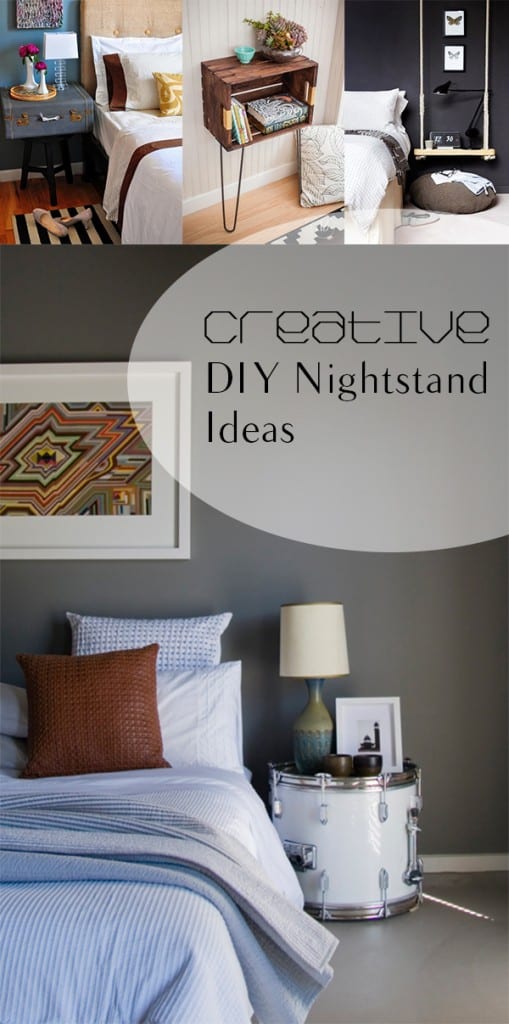 From Instructables, stack some wood for the perfect nightstand. I love this rustic feel.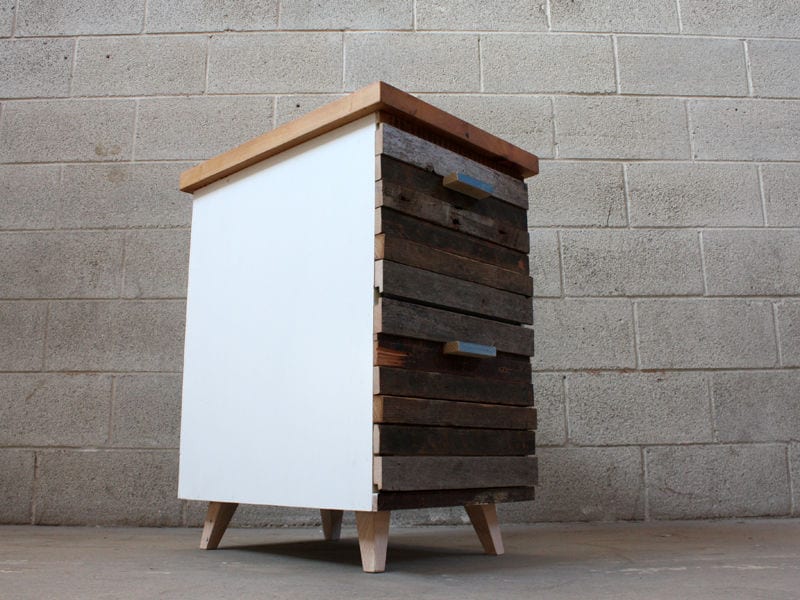 Okay, this is cool. Made from a cheese barrel (seen on Design Sponge), this nightstand is classy and hipster all at once.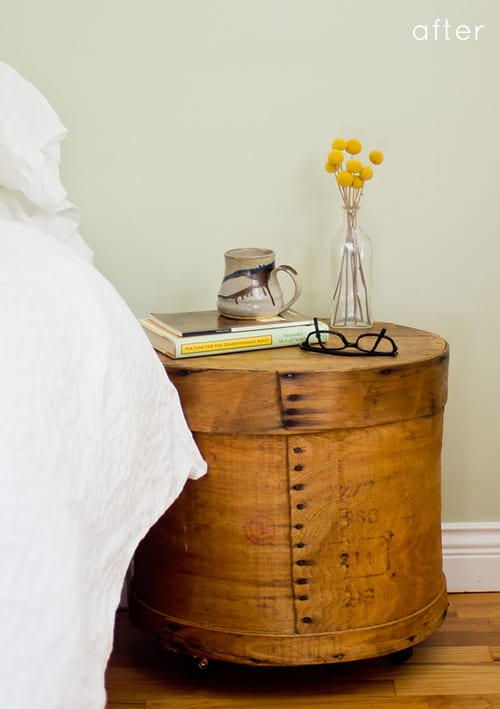 This is just so cute. Grab your paint! Craft Habit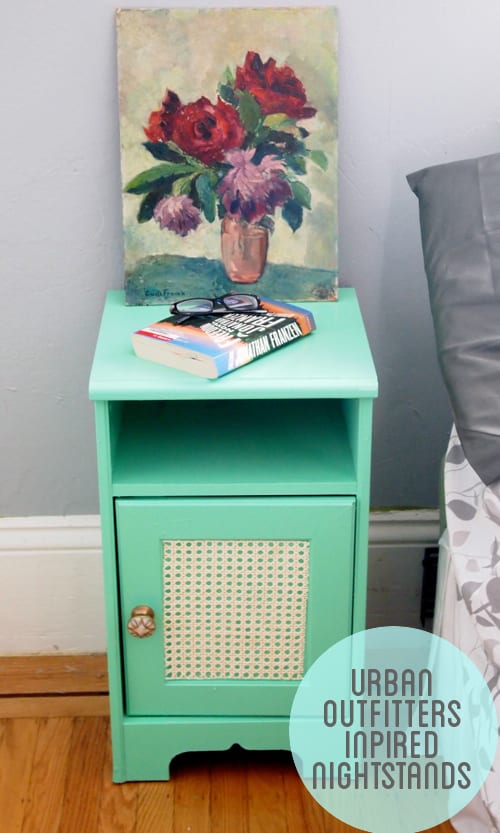 This is a very elegant one from Dayna. The white wood is a nice touch, and the little door is both beautiful and charming.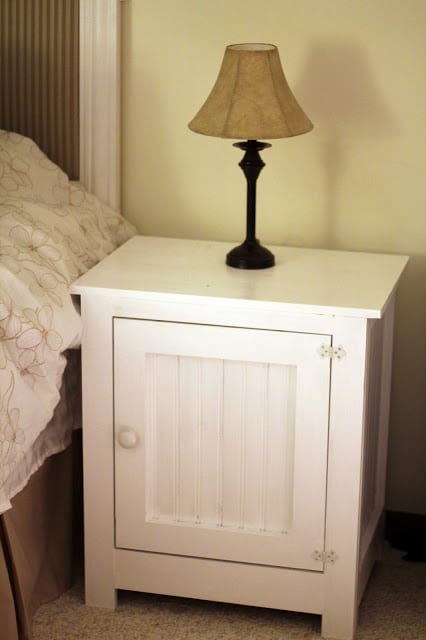 From HGTV, why not use a suitcase (vintage, obviously) as a nightstand?! I think this is just great. Put it on top of small stool for best effect.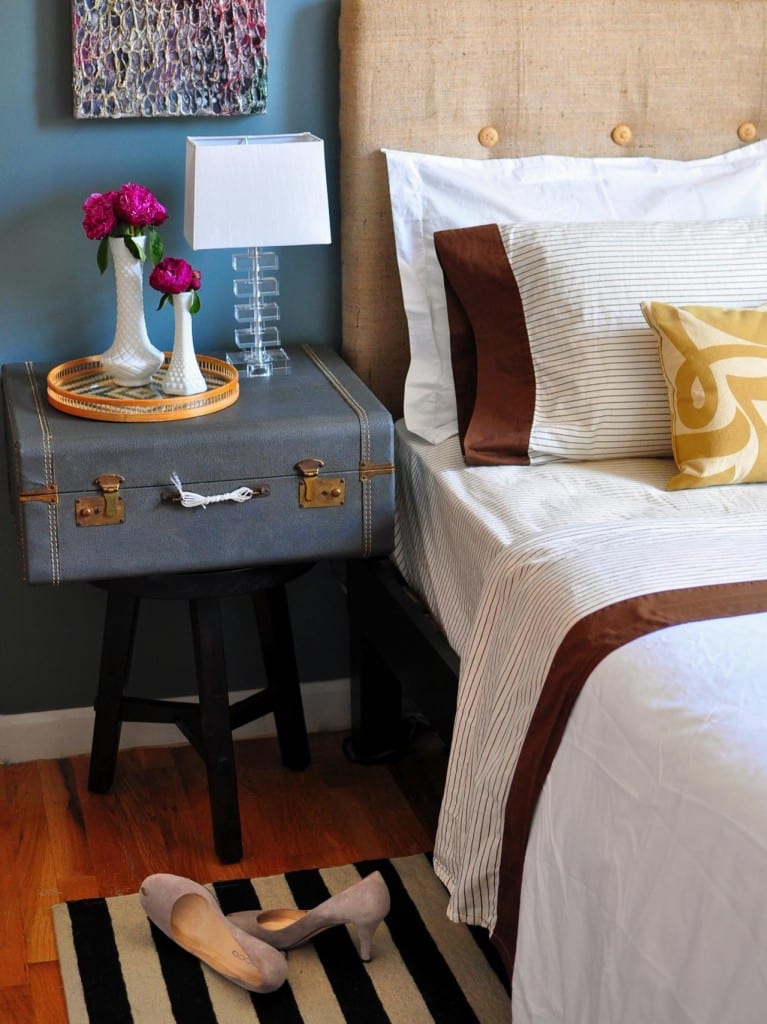 Spray paint for a metallic feel! Thanks for the idea, Laura. This is such a cool idea for such a blaring awesemeness.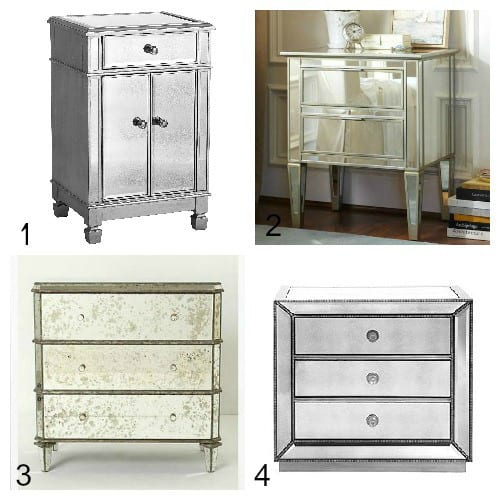 This is way cool. It's actually a crate! On legs. Perfect for storage and accessibility, but also frugal and just way cool looking. From Erica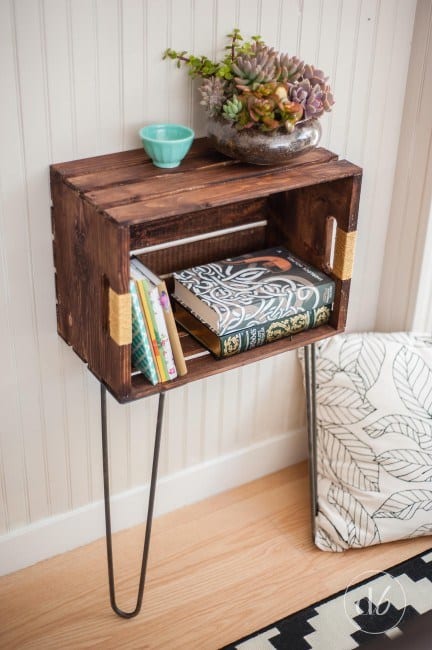 A ladder! This is a ladder. Attach it wherever you want or just hang it against a wall. This is such a perfect idea for a nightstand. Not too much, but enough for fun and storage. From Decorative Bedroom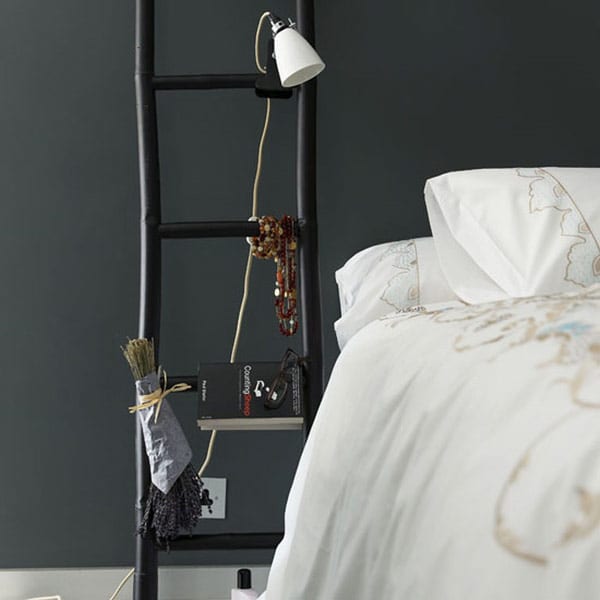 Shhhh this might be my favorite. A little swing (ropes attached to the ceiling) serves as a nightstand. I want it. Again from Decorative Bedroom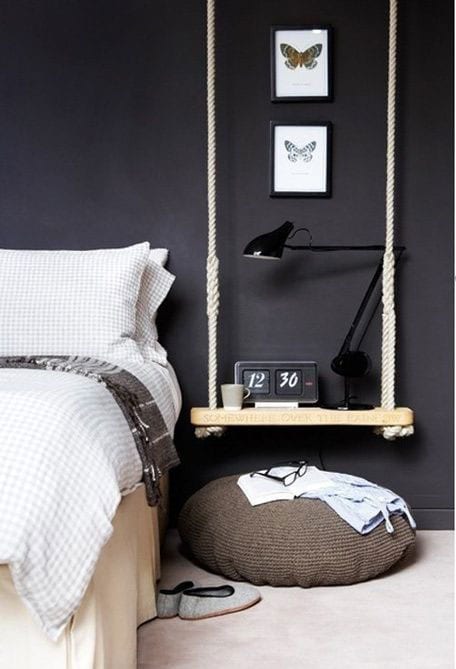 This one is for the kids. Check out the tutorial for full instructions, but this is a DIY upgrade like you won't believe. From Shanty2Chic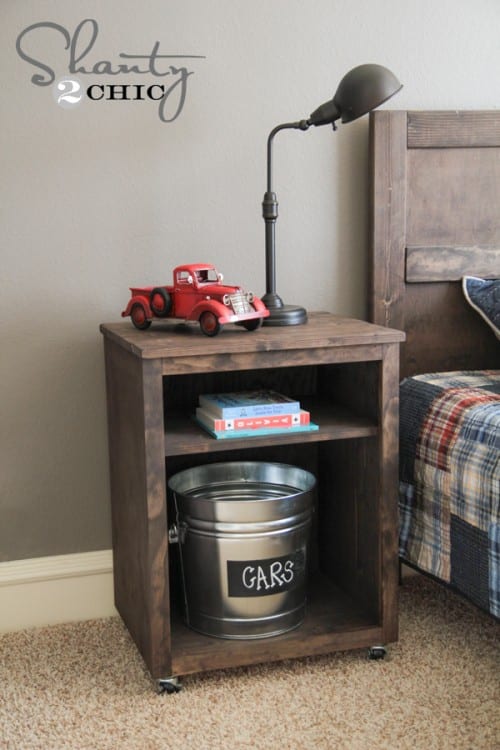 I never would have thought of using a drum for a nightstand! I love the feel of this from Design Sponge.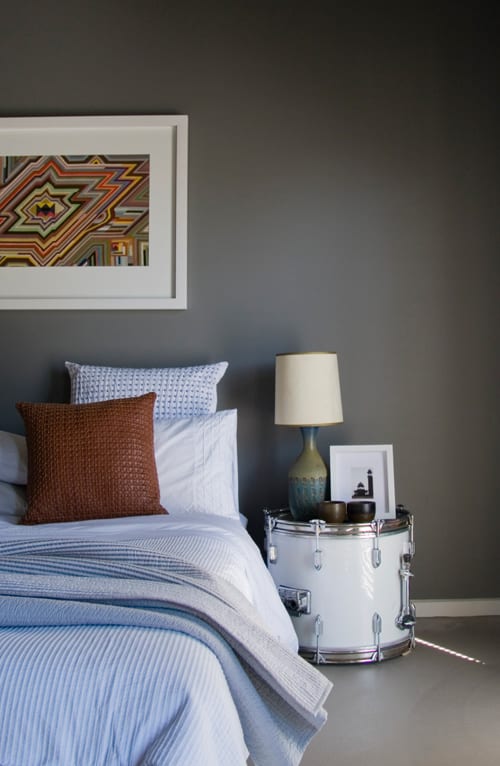 Uh huh, that's a bar stool. It has wheels. But it looks so cool! Being moveable is actually a pretty fun idea. Can't say I'm not enchanted. Idea from CocoKelly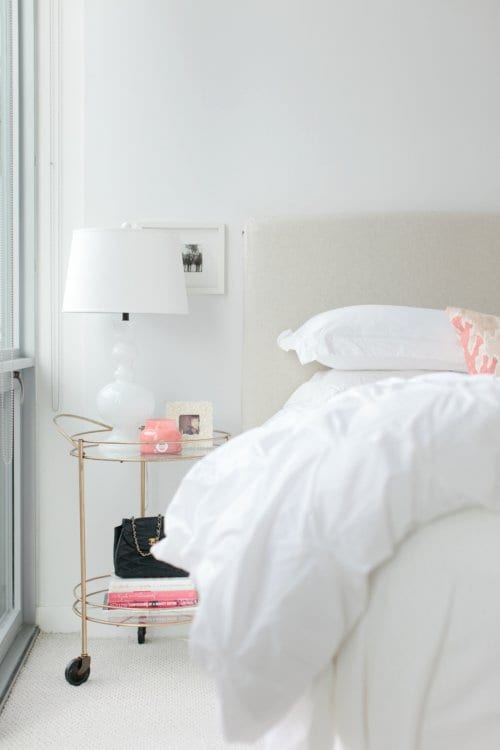 Since we usually keep books on our nightstand (all the ones we're going to read…someday…) why not just make a bedstand from books? Idea from House and Hold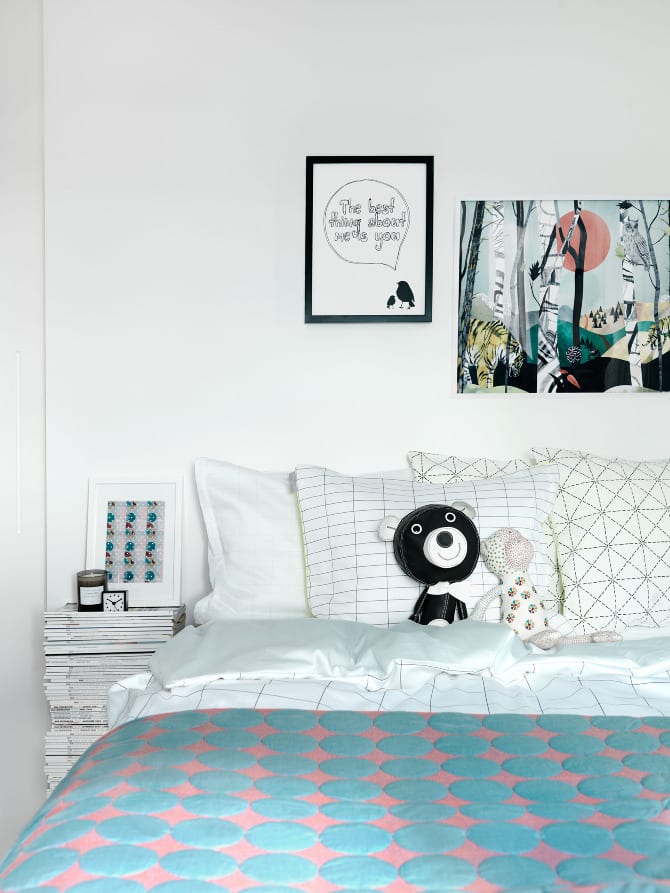 The idea for this (seen at The Turquoise Home) came from IKEA. But she made it DIY-able. Awesome.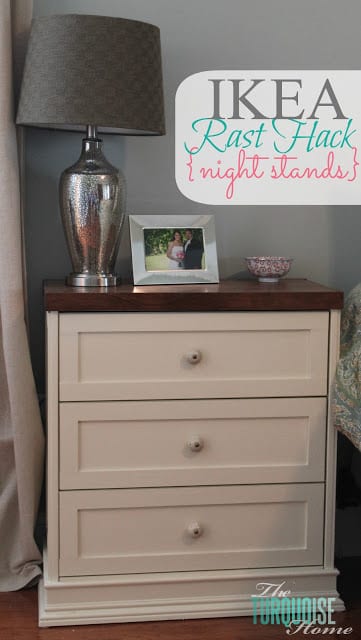 Jen has a simple, wood nightstand that I just love. It's traditional, it's classy, it's beautiful.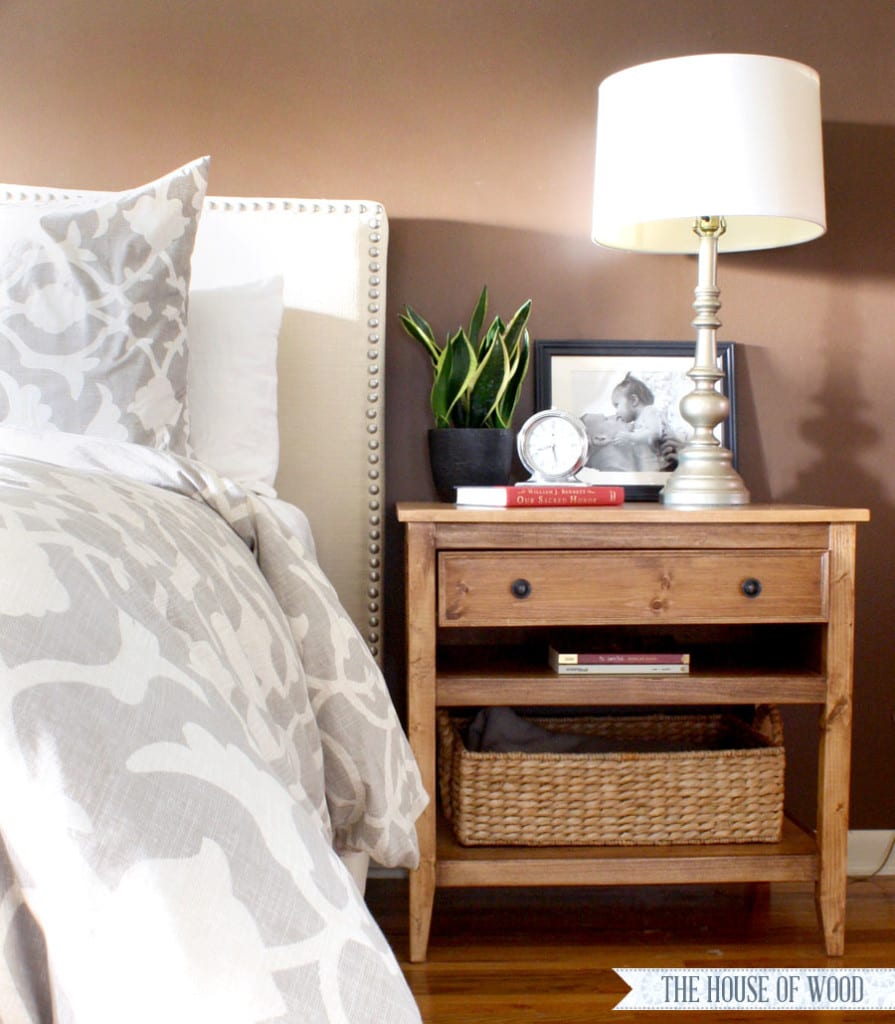 I just love this one. It's so simple (please look at the tutorial) but looks so sooo good. From Mayan Rocks