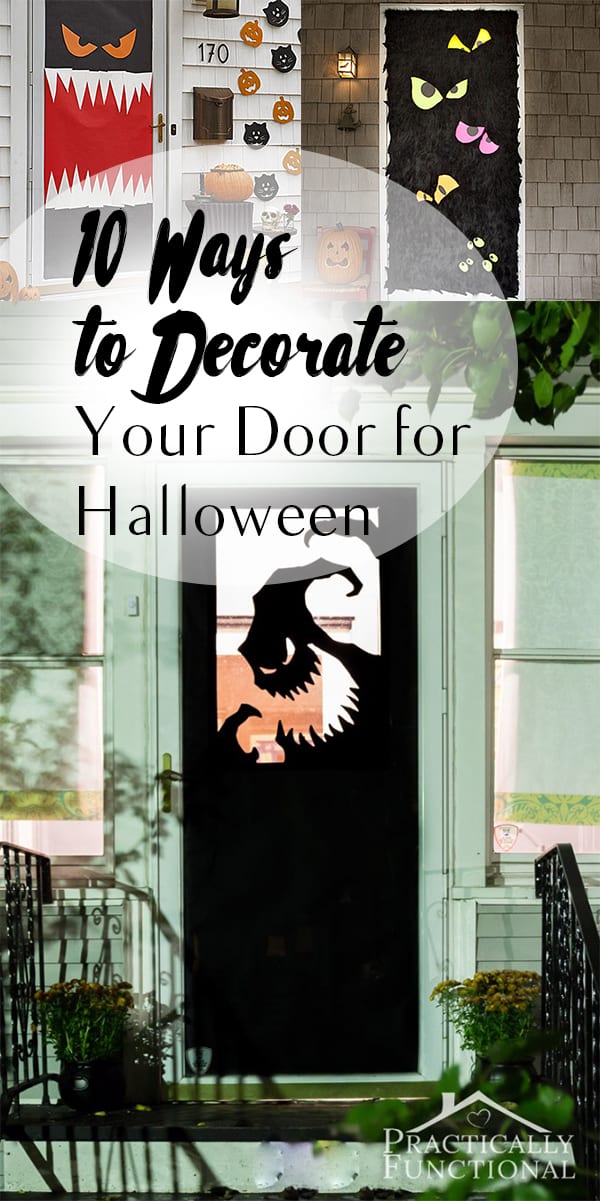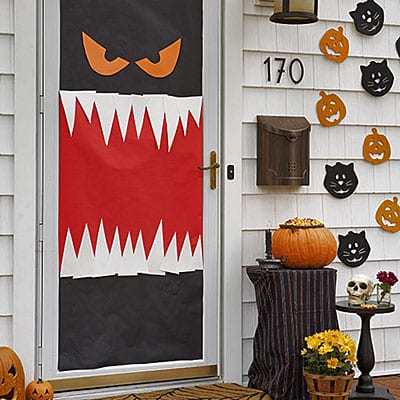 Turn your door into a scary monster! You just need some paper for a spooky mouth, creepy eyes, and any other decorations you want! Super easy and really good.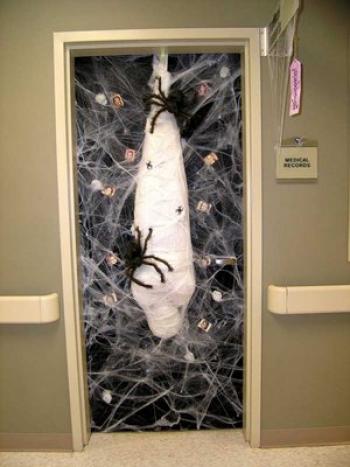 Cover your door in spiders and spider webs. It'll freak people out before they even step inside your home! There are lots of items and materials you can use for this, so do what you think is best.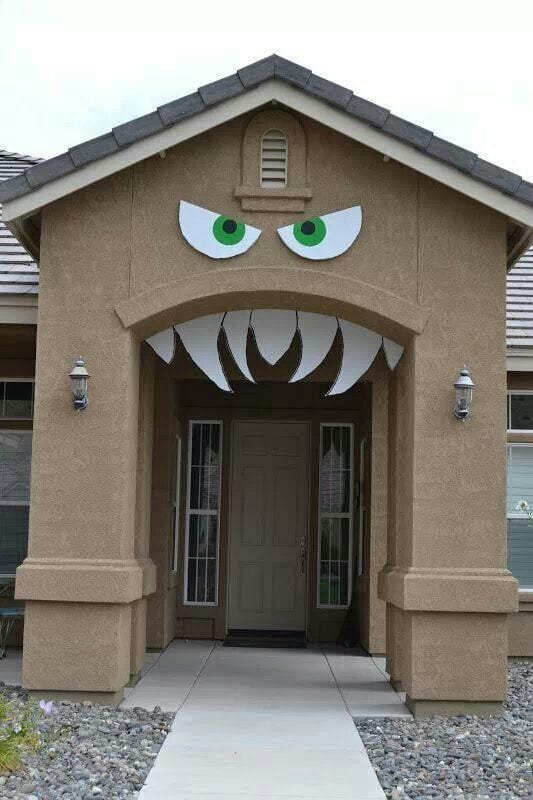 Don't just decorate the door; decorate your entire entryway! Use the pillars and arch above your entrance to make a spooky and gaping monster mouth!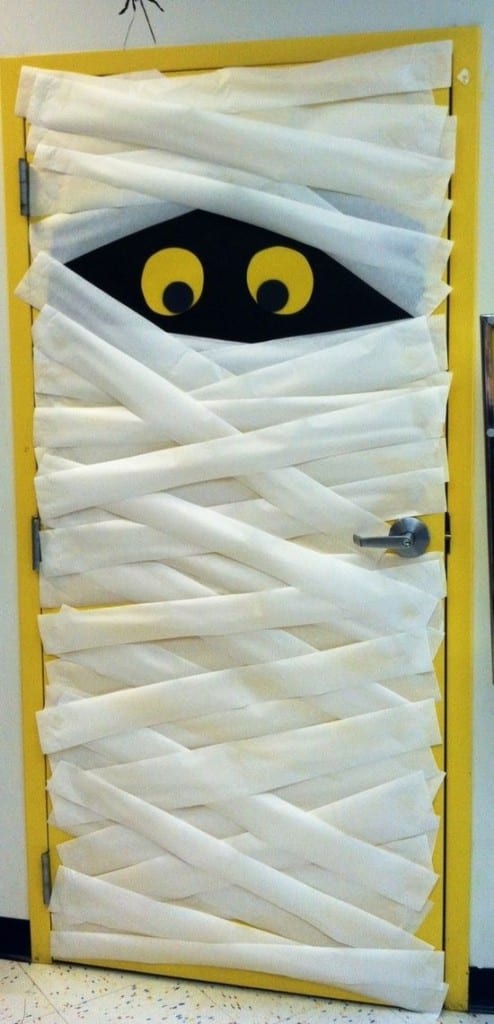 A really fun and creative door decoration is a mummy! Just use tulle or even cheap toilet paper. You just cover the door and then add some eyes for the mummies face.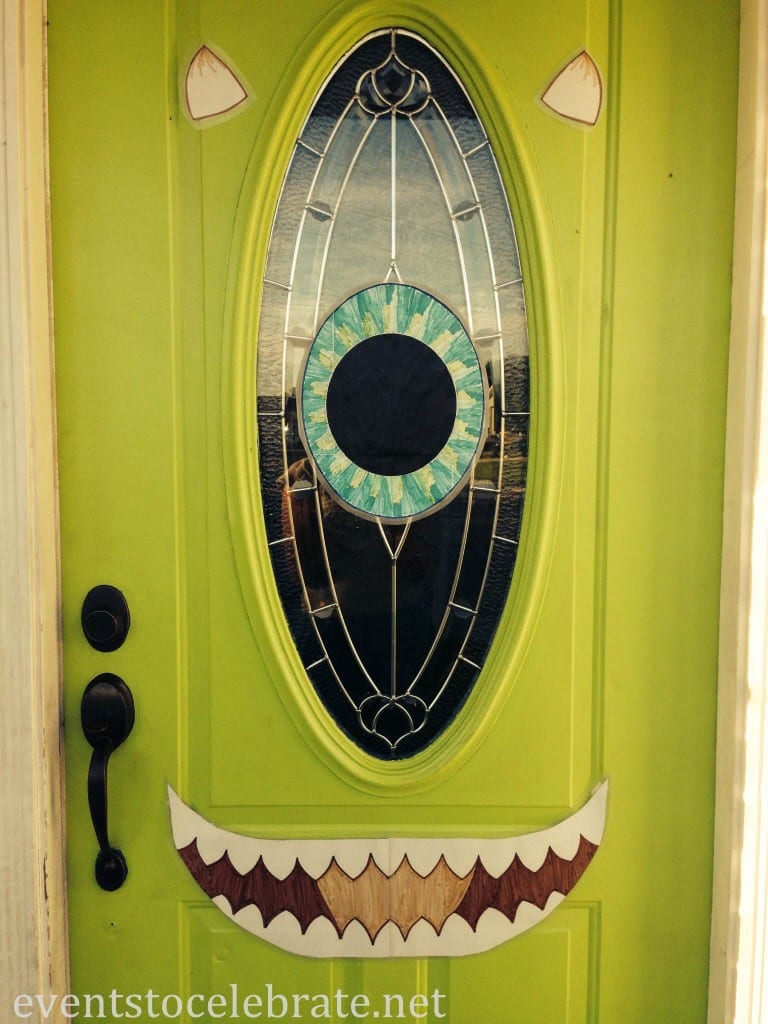 I love this idea! Get some Monsters Inc. inspiration in there and make a Mike door! This is great if you have a circular window on your door that you can use for the eye!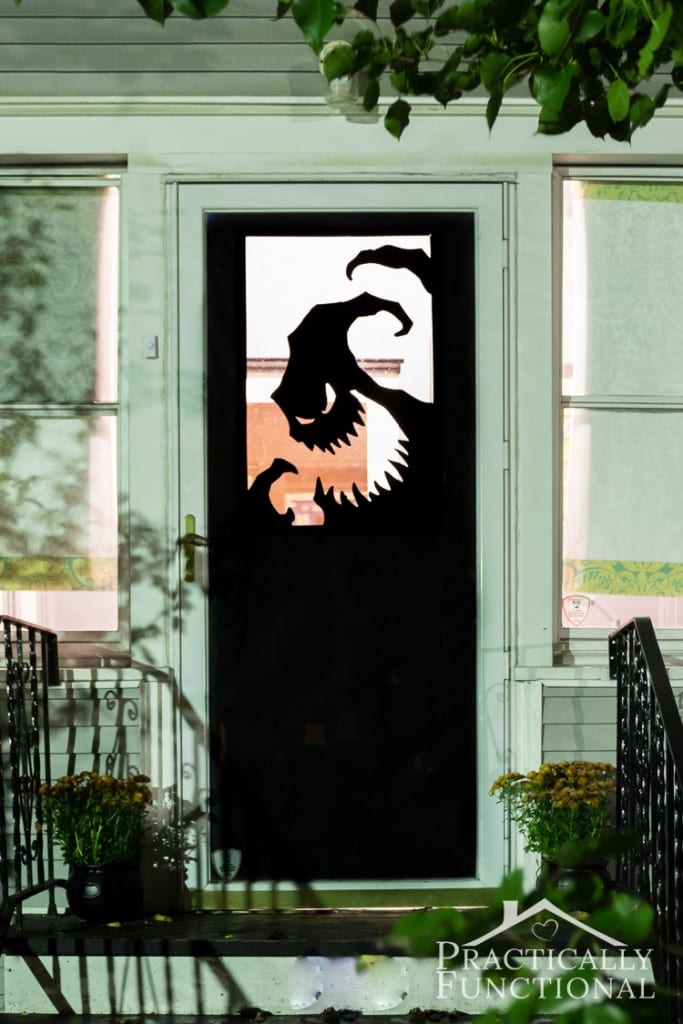 Try this fantastically spooky vinyl Halloween door! You just plaster it over your door and it plays with the light inside your home to make a spooky outline!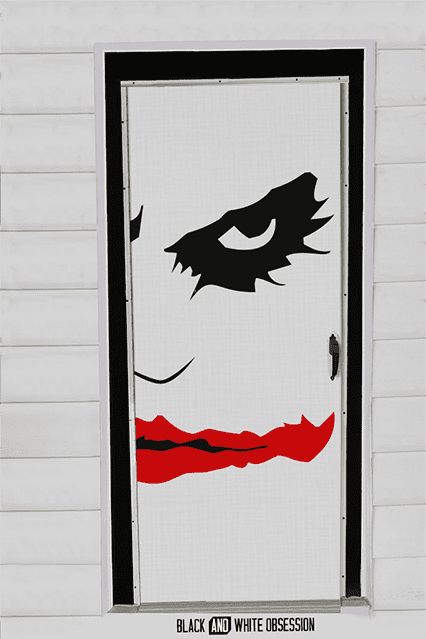 This Halloween, pull some inspiration from scary and spooky movies and villains. You can make this awesome Joker door or even try the doll from Saw!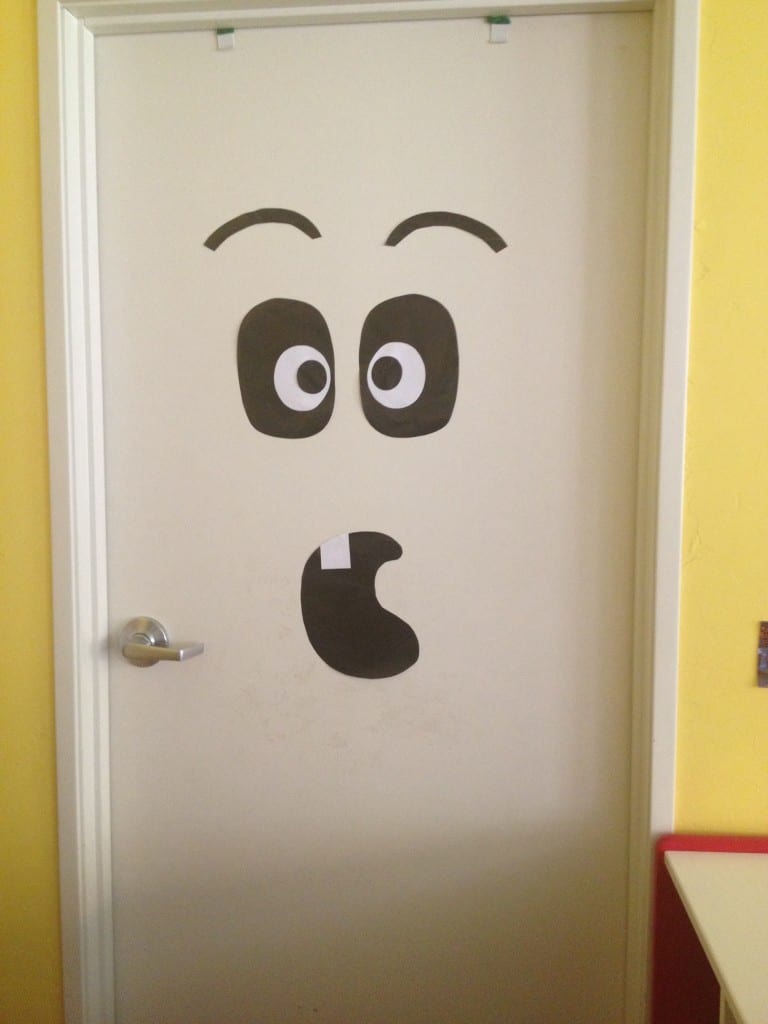 If you want a simple door, then try this. Just get a few cutouts and make them into eyes and a mouth. If your door is white, then put it on the door and you have a ghost door. So easy!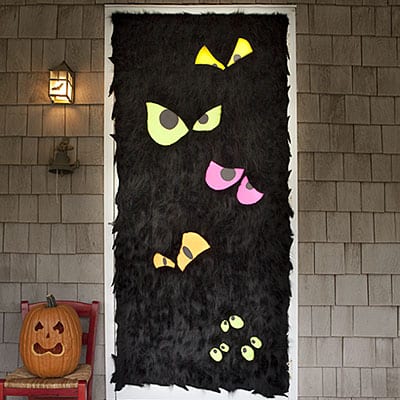 Get creative and make the entrance to a spooky forest on your door. Black it all out and then make some scary eyes that can peer out of the darkness. You can even add glow in the dark paint to make the eyes more realistic!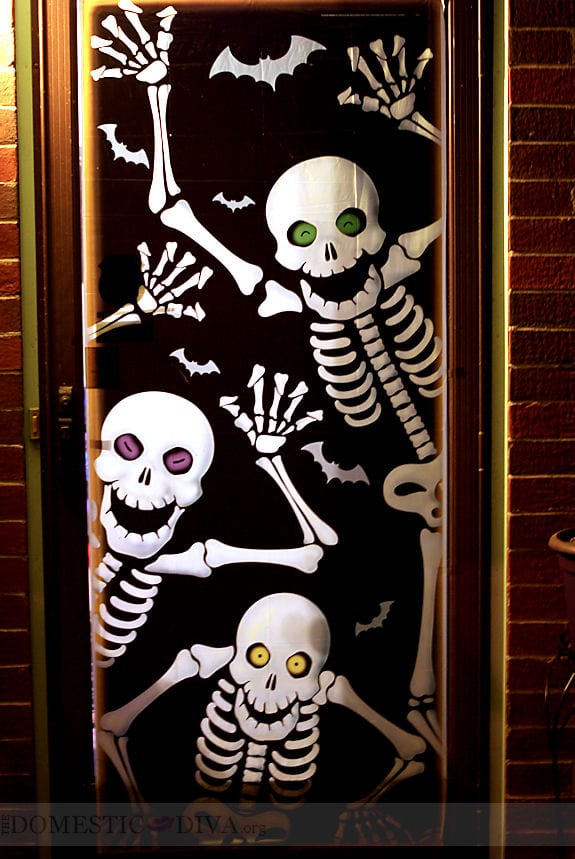 Try this pop-out skeleton idea for your door! Not only does it look great, but your guests will love it when they come over!