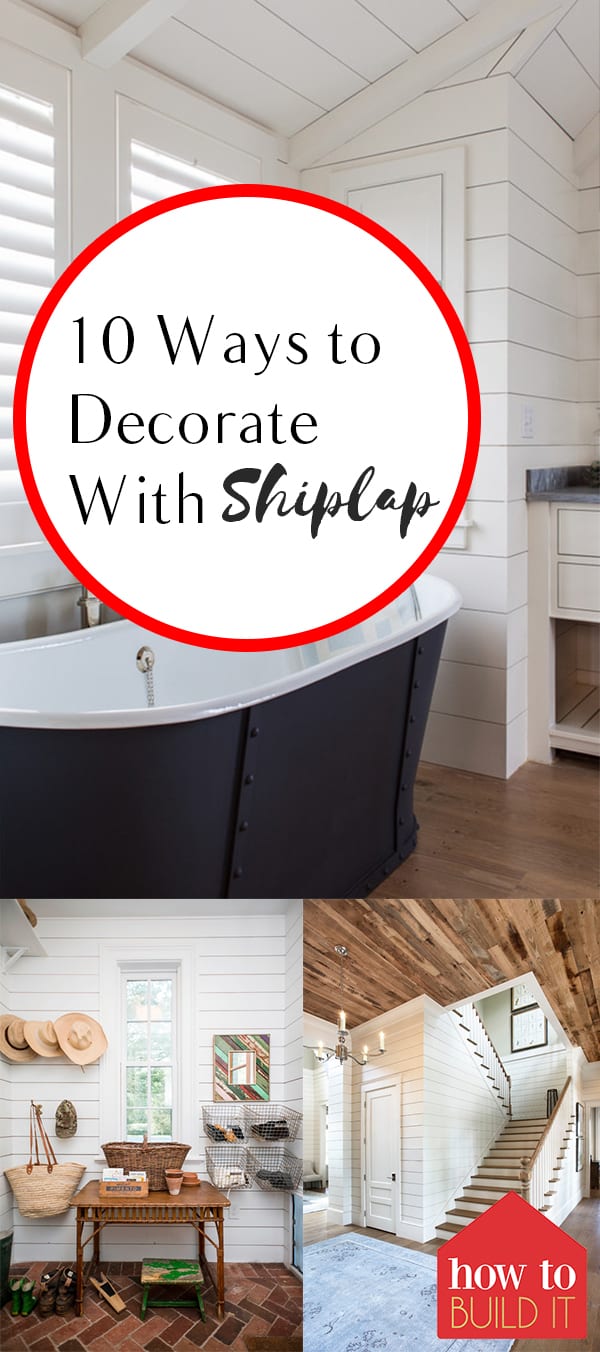 Shiplap inspired decor is all the rage on home renovation shows. Shiplap is a great way to add touches of farmhouse charm and rustic inspiration throughout your home. Shiplap is relatively easy to install, and you can check out my favorite tutorial for installing DIY shiplap here! Here are 10 of my favorite ways to incorporate this countryside trend in your home. Are you ready to be totally inspired?
#1 Colorful wallpaper paired with bright throw pillows work seamlessly together to create the feel of a cozy cottage in the middle of the city. Don't be afraid to mix and match patterns with a striped rug. Idea from Farmington Architects.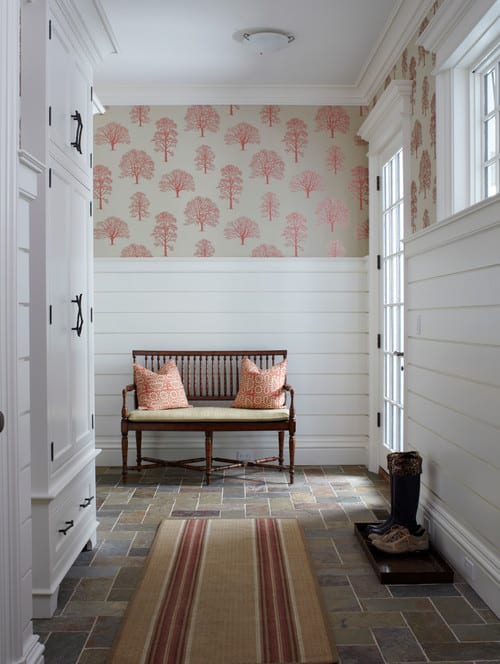 Mix together textures like wicker and wire baskets, brick flooring, and antique furniture. The shiplap works great to tie everything together. This looks like it came straight out of a summer villa in wine country!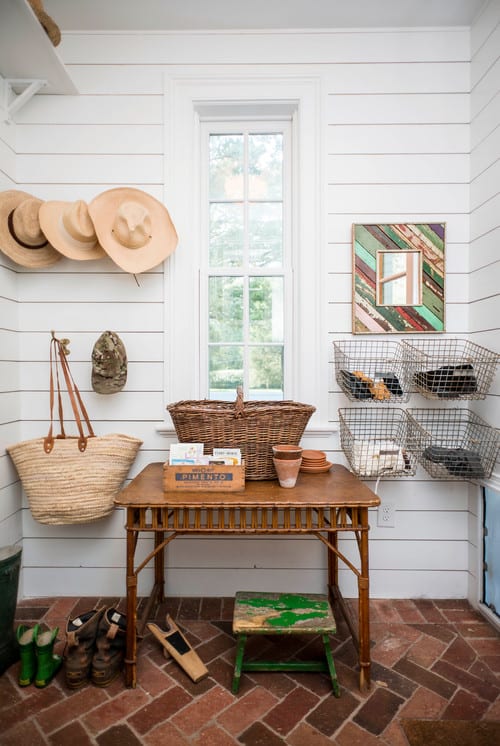 Planked wood ceilings and white shiplap pack a rustic punch in this farmhouse. Be sure to check out the minimalistic chandelier and the gorgeous contrast created by this light blue rug!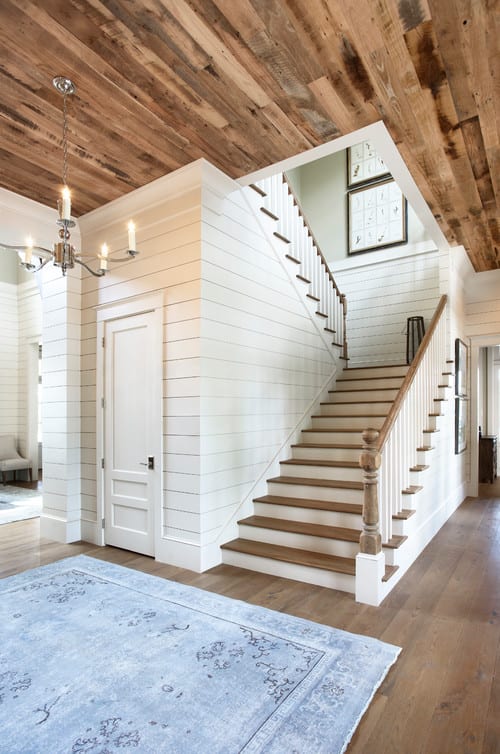 Shiplap walls don't have to just be white! Feel free to experiment with the color of your shiplap. Shiplap is as easy to paint as it is to install!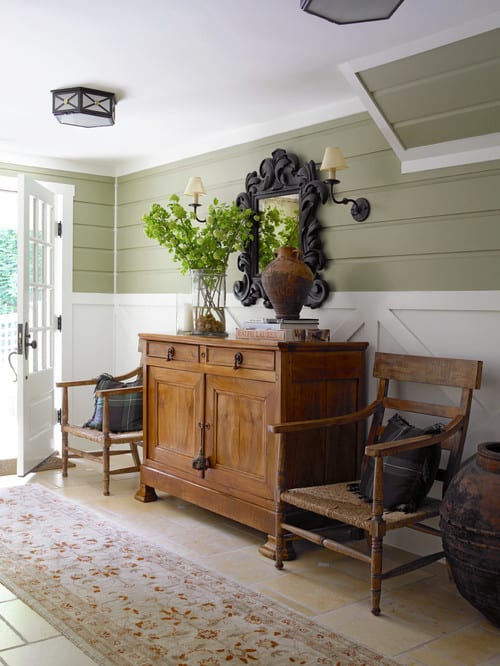 Bright colors and fun patterns surely make a statement in this boho living room. Doesn't the shiplap look incredible paired with the fireplace and the shelving on the lower half of the walls?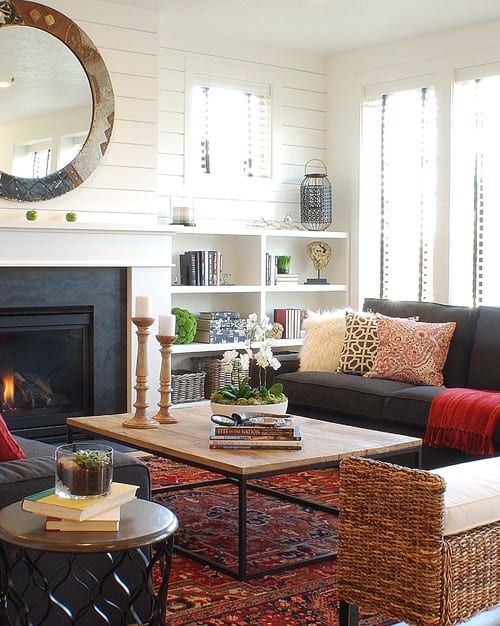 Wrap a fireplace with planks of shiplap instead of the usual brick! Pssst…do you see the subtle differences between the fireplace and the planked wall behind it?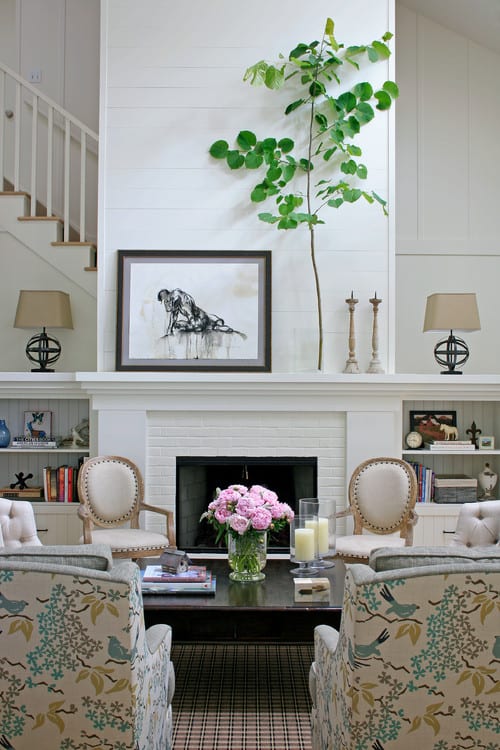 Does your kitchen need a little love? Liven things up with shiplap walls and light blue cabinets. This kitchen just exuberate's charm! I'm swooning over the butcher block counter tops!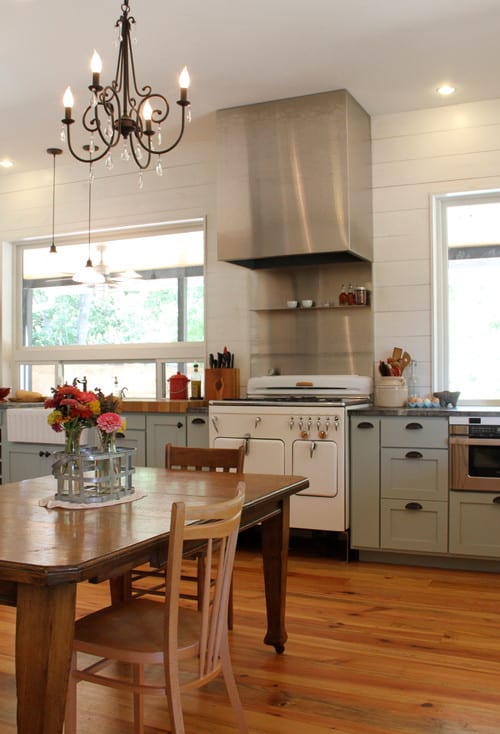 Dying for a trip to the beach? Bring the beach home with shiplap walls and ceilings. There's no such thing as too much shiplap!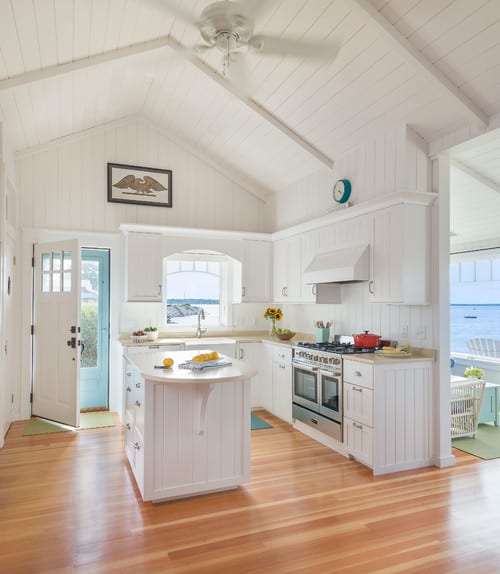 Everyone deserves a spa vacation, and it's even better when you can retreat somewhere in your own home!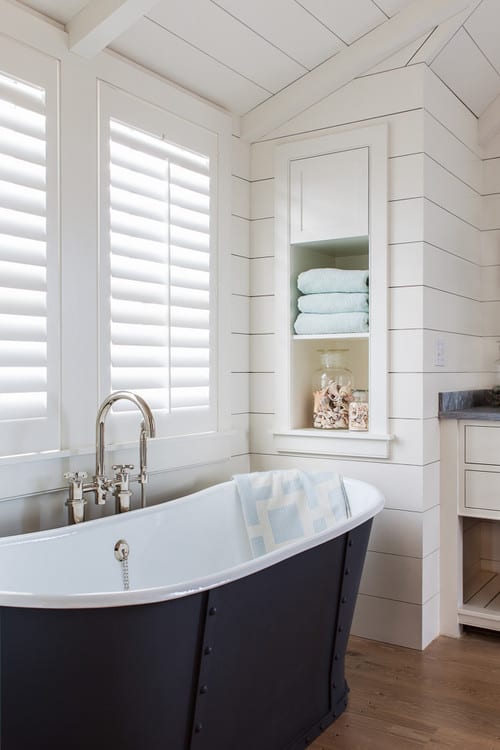 Wooden beams across your bedroom ceiling make things look effortlessly cozy while white shiplap keeps the room from looking too dark.