Waterproof outdoor furniture easily with my tips and tricks. Patio furniture is expensive and once you've found items you love, you'll need to keep them protected with easy-to-do waterproofing! Just follow these simple steps to waterproof outdoor furniture today. Your outdoor furniture is about to look incredible, and all for years to come!
This waterproofing wood protector is easy to apply to wooden patio furniture.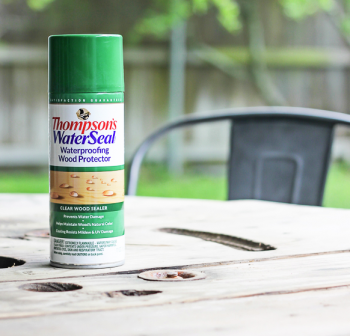 Protect patio furniture fabrics with this fabric waterproofing solution.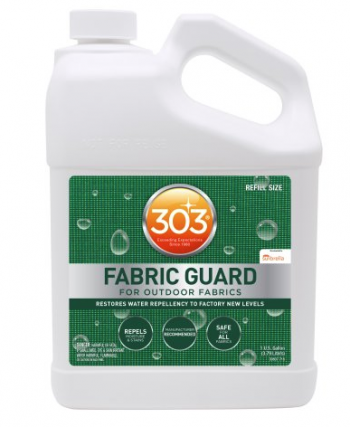 Clean The Surface of Your Patio Furniture
Vacuum or wipe down all surfaces you plan on waterproofing. This includes wood, wicker, and fabrics.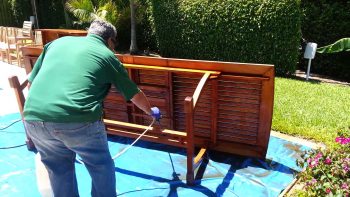 Completely Dry
All furniture you wish to treat with waterproofing chemicals must first be completely dry.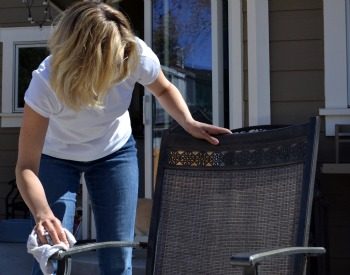 Apply Waterproofing Agents
Spray items well to evenly coat with waterproofing spray.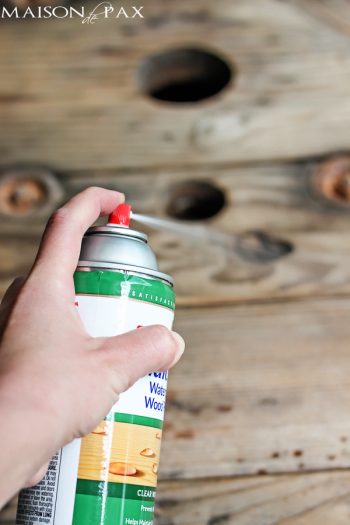 Allow Spray to Fully Dry
Before using your patio furniture, allow the waterproofing spray to fully dry. Always make sure every layer of the water proofing is dry before moving on to the next coating.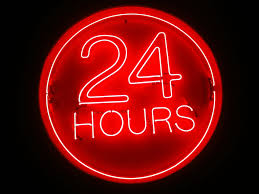 When To Re-Treat
Reapply waterproofing treatment every spring to keep your outdoor furniture in the best of shape for years to come.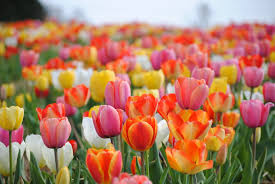 Resources for this post include:
Check out a few reader favorites: