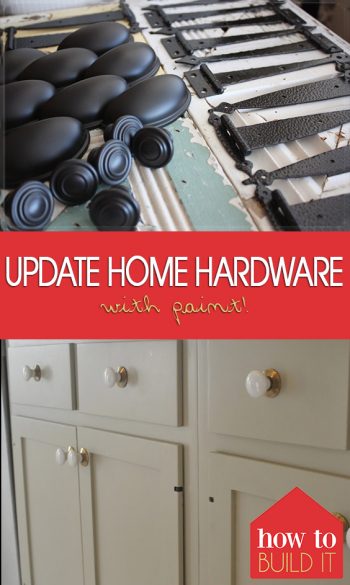 One item in our homes that is quick to go out of style is the hardware. Not too long ago, gold hardware was a terrible eye sore. Yet if you look at every trending home design website or magazine today, you'll see brushed gold hardware galore! Instead of ordering new hardware to replace your suddenly out-of-date silver door knobs, head to Home Depot for a few supplies.
You're Going To Need:
Screwdriver
Large Piece Of Cardboard
Well Ventilated Area (outside in the driveway works just fine!)
Rust-Oleum Universal Metallic Spray Paint
Take It Off
Remove the hardware from the door. For this, you'll need a screwdriver.

Clean It Up
Clean the hardware to make sure any goo from sticky hands isn't stuck onto the surface. Use warm soapy water and a non-scratch sponge.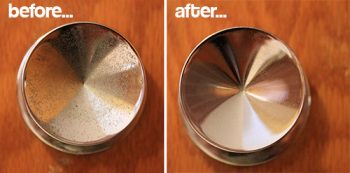 Set It Out
Set hardware down onto cardboard sheets in the driveway.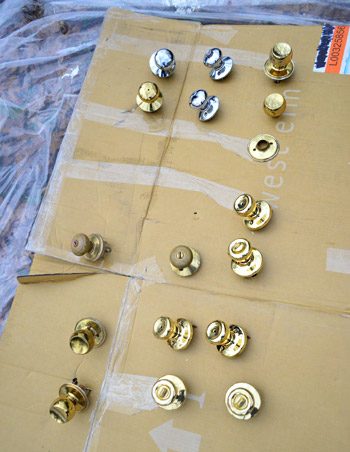 Time To Paint
Spray a light coat of spray paint onto the hardware. Allow 30 minutes to dry. Apply second coat of spray paint.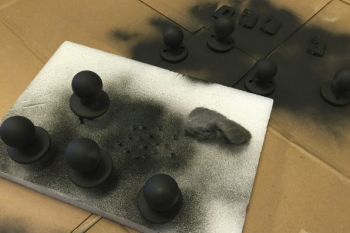 Wait
Allow the paint to fully cure for 24 hours.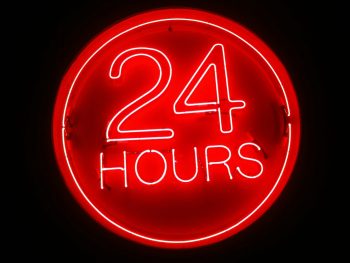 All Done!
Re attatch your hardware to the doors!

Think Outside The Box
Consider the many different pieces of hardware in your home! This DIY can be done on lighting fixtures, sink fixtures, and more.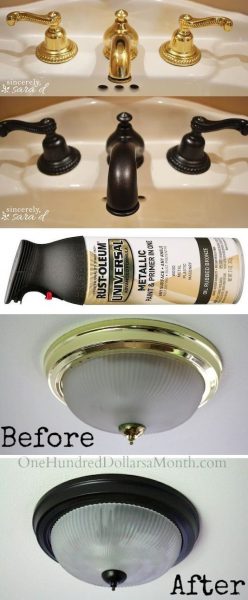 Resources:
https://www.homedepot.com/p/Rust-Oleum-Universal-12-oz-All-Surface-Forged-Hammered-Antique-Pewter-Spray-Paint-and-primer-in-1-271481/203862824
https://www.homedepot.com/p/Rust-Oleum-Universal-11-oz-All-Surface-Metallic-Pure-Gold-Spray-Paint-and-primer-in-1-261399/202895259
https://www.homedepot.com/p/Rust-Oleum-Universal-12-oz-All-Surface-Aged-Metallic-Rust-Spray-Paint-and-primer-in-1-285072/205684532
https://www.homedepot.com/p/Rust-Oleum-Universal-12-oz-All-Surface-Aged-Metallic-Rust-Spray-Paint-and-primer-in-1-285072/205684532
https://www.homedepot.com/p/Rust-Oleum-Universal-11-oz-All-Surface-Flat-Metallic-Soft-Iron-Spray-Paint-and-Primer-in-1-271473/203862772
https://www.youtube.com/embed/BOYVGKfpywM
https://retrorenovation.com/2013/02/13/how-to-clean-chrome-kate-tests-cramer-kitchen-bath-stain-eraser/
https://www.younghouselove.com/2012/12/you-down-with-orb-yeah-you-know-me/
https://www.remodelaholic.com/upgrade-door-knobs-spray-paint-tried-tested-method/
https://commons.wikimedia.org/wiki/File:24_hours_neon_Sign_(7436556656).jpg
https://www.youtube.com/embed/FjAn21prEJw
https://www.pinterest.com/pin/505599495649033350/?lp=true