Carnivals are fun for kids and adults alike but that doesn't mean that you'll have access to one all year long. Here are some ways to make your own carnival! Be it for a birthday, an anniversary party or just because, you're friends and family will love these fun ideas!
Ring Toss
So simple and so fun!
Tin Can Toss
There is nothing more thrilling than being able to knock these cans down!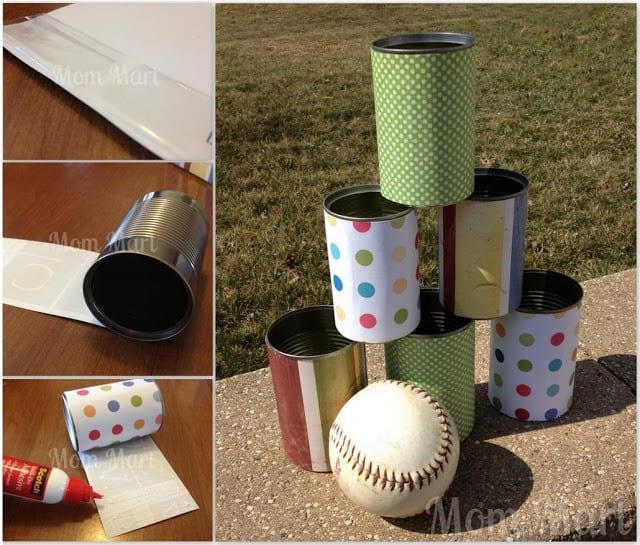 A Photo Booth
Who doesn't love a photo booth? Add some dress up items like feather boas, paper mustaches and red clown noses for some extra fun.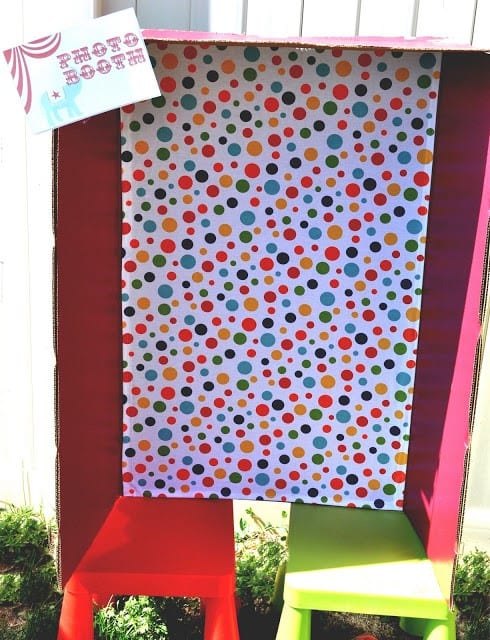 Balloon Darts
Fill them with paint or water for added fun!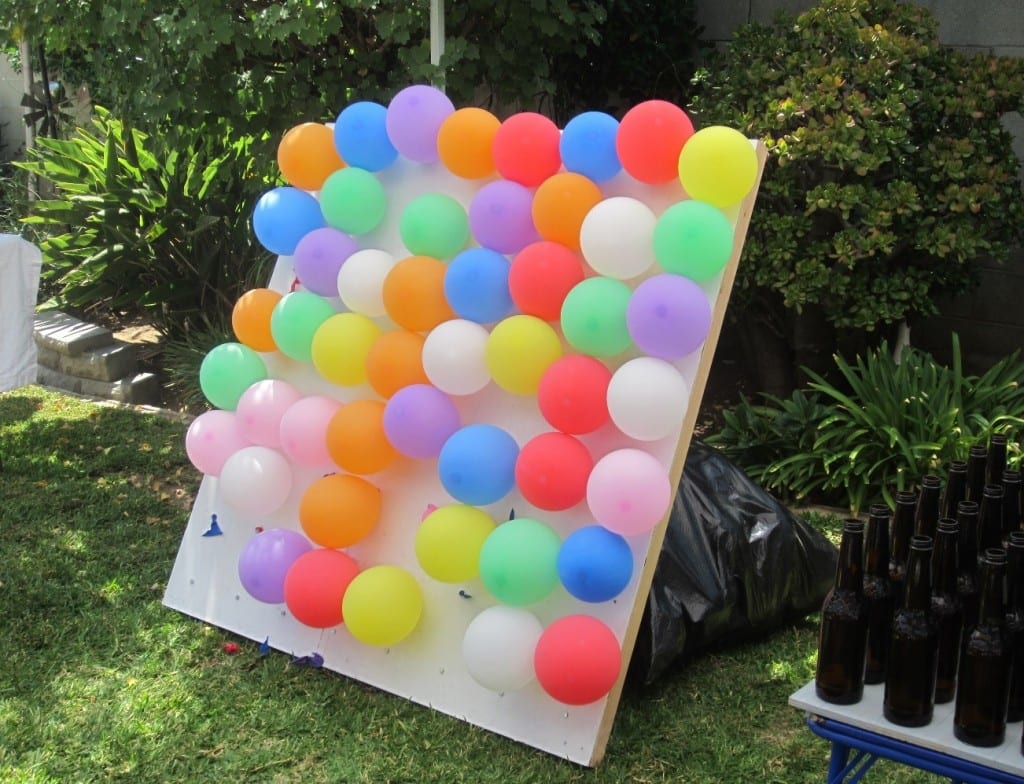 Tasty treats
Animal crackers, lemonade, popcorn and cotton candy! You can buy all of it premade or rent the machines to make your own!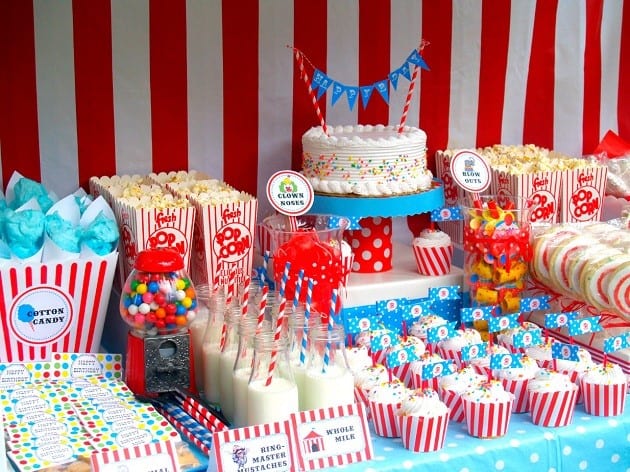 A Ticket Booth
Buy a huge roll of paper tickets or make your own and give everyone some when they enter your party!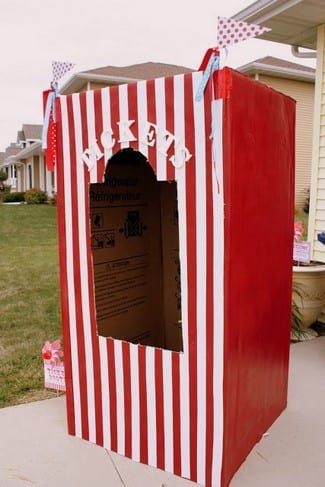 Fireworks
If you're event goes all day and into the evening, light up the night sky with some fireworks. (If there is a local ban on aerial fireworks, use sparklers instead!)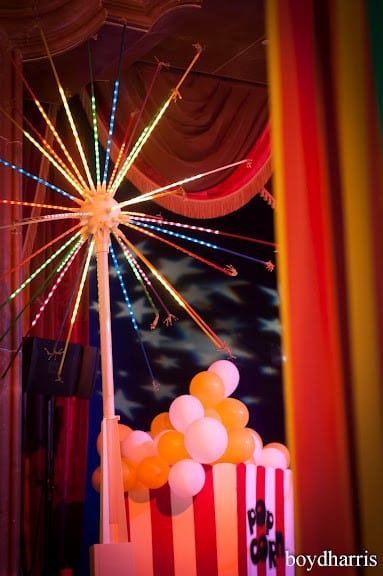 Jelly Bean Jar
Fill a jar with jellybeans and let your guests try and guess how many are in a jar!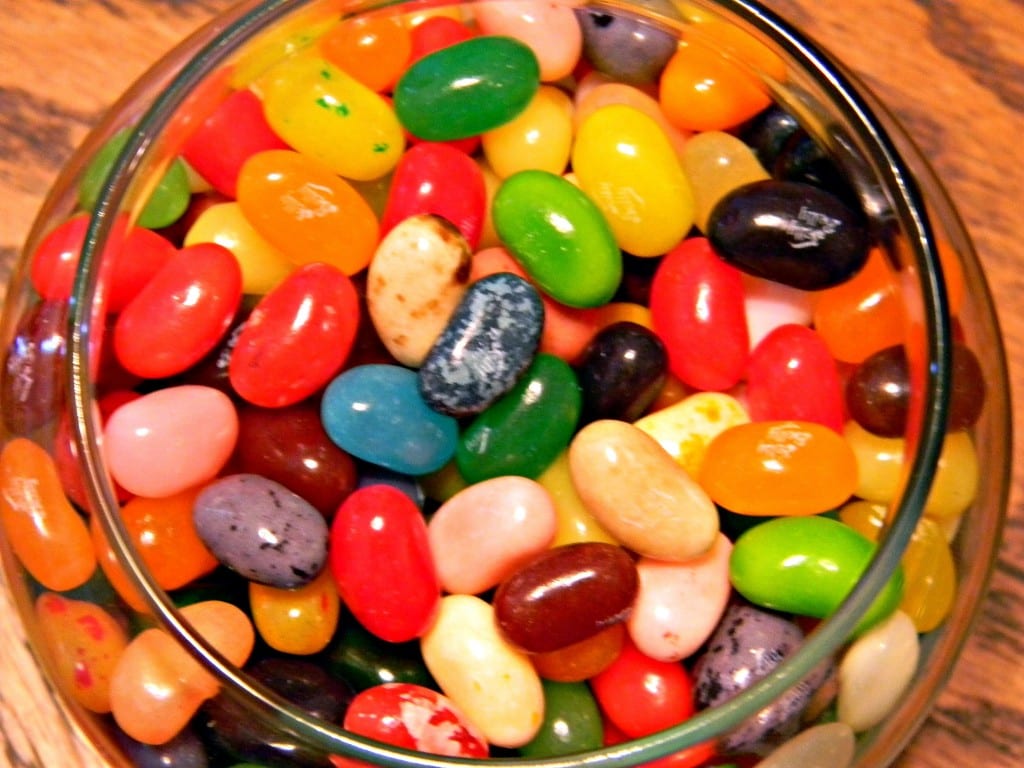 Face Painting
Set up a carnival booth for face painting. This is sure to get everyone in the carnival spirit!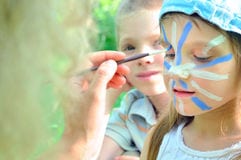 Bowling
Set up empty two liter bottles, and throw tennis balls at the pins.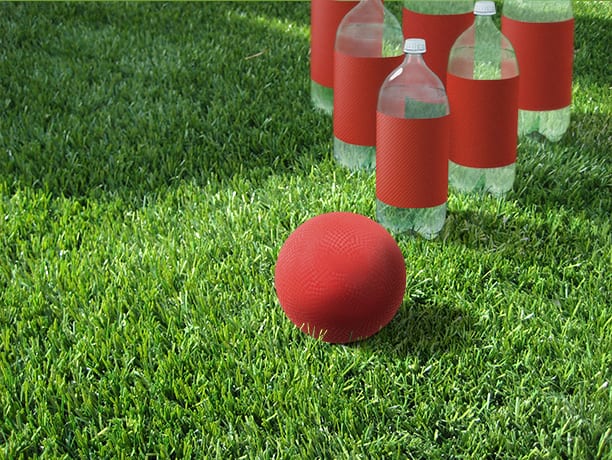 Sack Race
A sack race is a must at a carnival! Award a fun prize at the end!
Image from Catch My Party.
Rubber Duck 
Place ducks in a pool, one has a star on the bottom of it. The lucky one who picks the duck with the star gets a prize!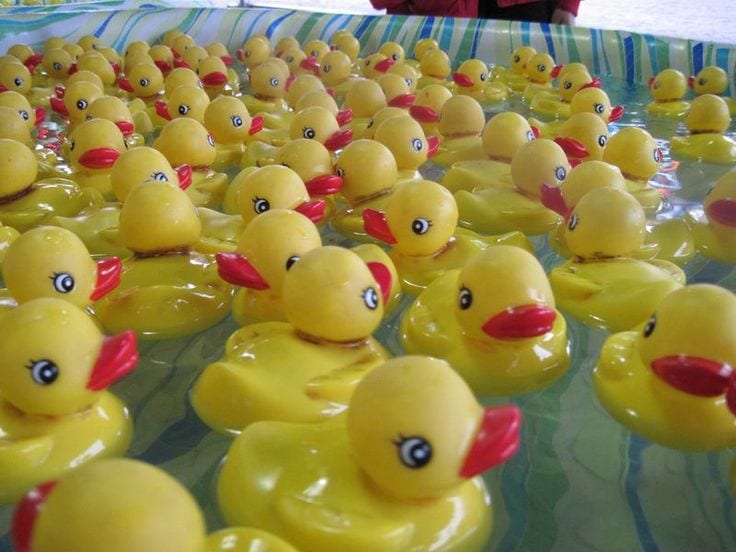 Image from Brass Paper Clip.
Popcorn Cupcakes
I love these adorable popcorn cupcakes. Use this recipe.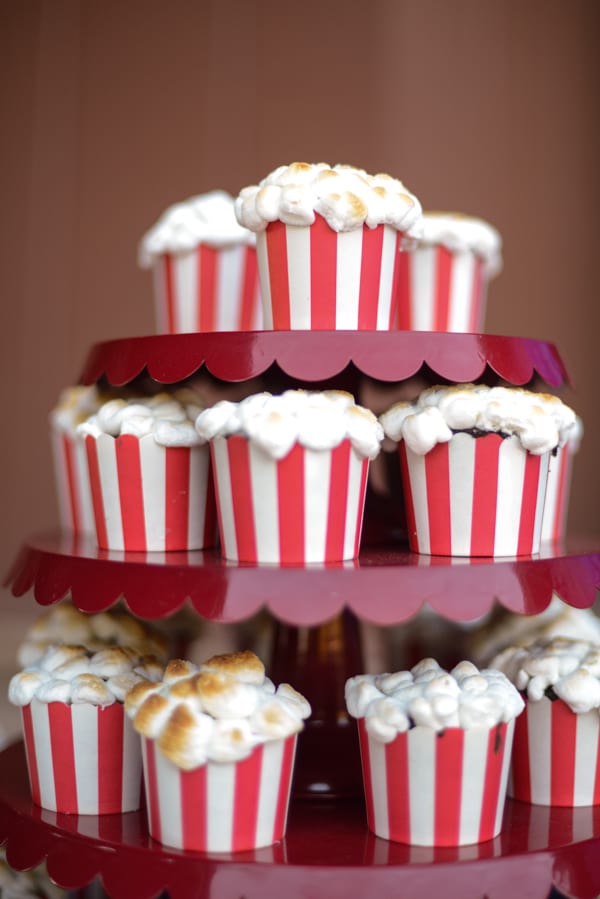 Balloons
Balloons at a carnival party are a must. I love this cute arrangement from Tikkido.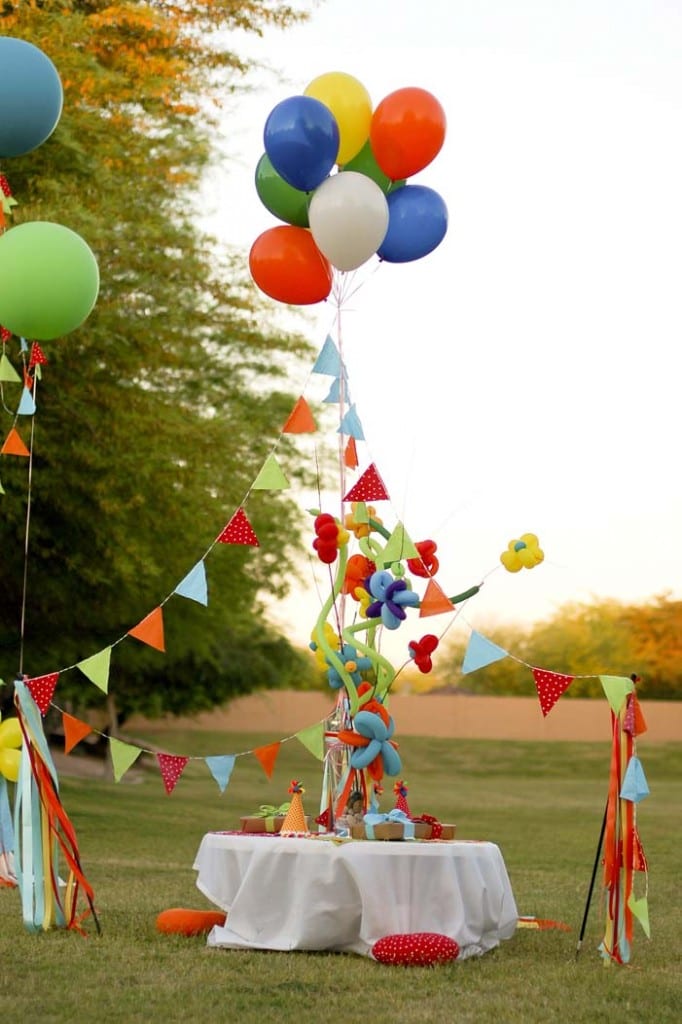 Display Party Favors
Display your party favors in a cute and decorative way!
With all these great ideas, you can have your own carnival at any time of the year!