The idea of a brick accent wall inside our home has always intrigued me.  Here are some absolutely perfect ideas to incorporate a brick wall into your home.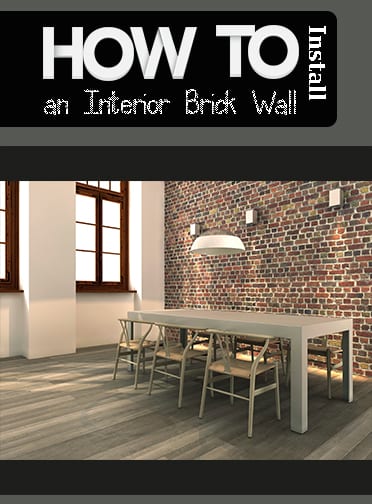 1.Bathroom Brick
Use brick to create the cutest accent wall for your bathroom.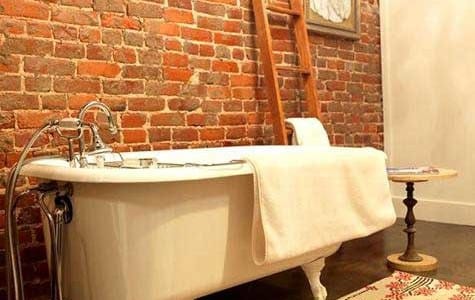 Image from Beacont.
2. Brick Back Splash
Bring brick to your kitchen. Brick gives your kitchen a farmhouse feeling, which is very in!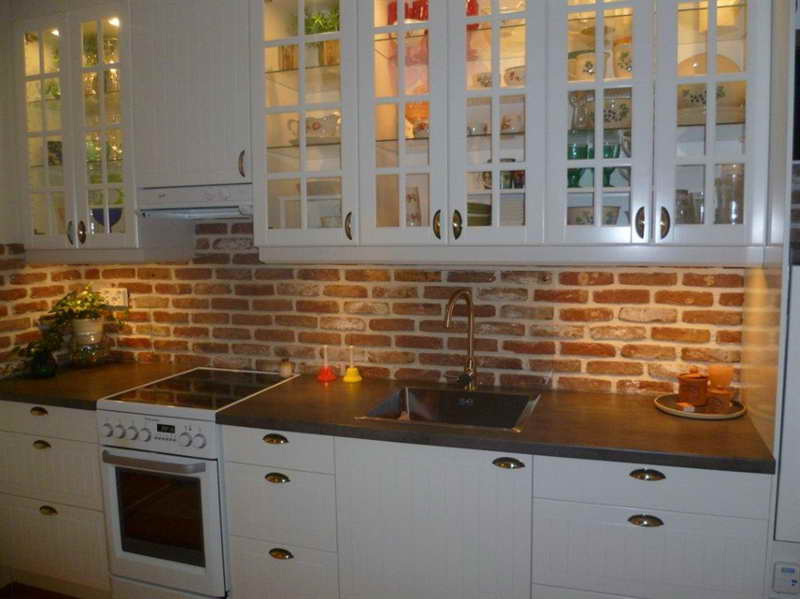 Image from Design Ideas and Decor. 
3. Brick Fireplace
Instead of just the classic brick fireplace, use brick on the wall surrounding the fireplace as well. The bookcase in the corner is another super cool personal touch.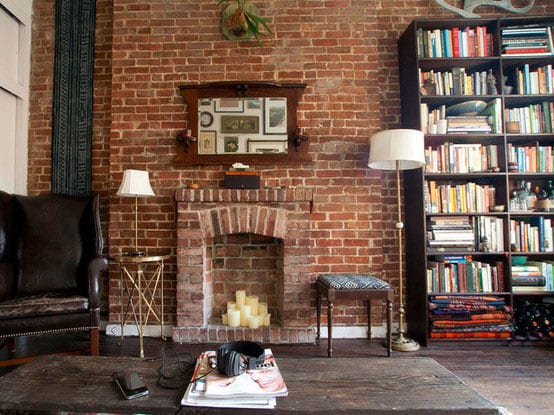 Image from Beacont
4. White Brick
Instead of the traditional red brick, try using a white brick for a more modern feel. I love the colorful rug, and how seamlessly the brick ties everything together.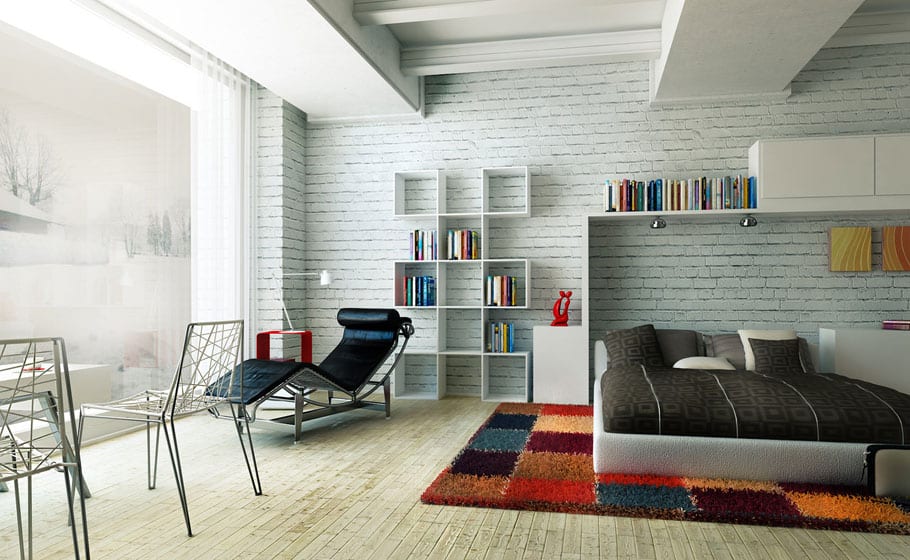 5. Brick Arch Way
A super creative take on a classic archway. I love how warm and inviting this makes the whole room look.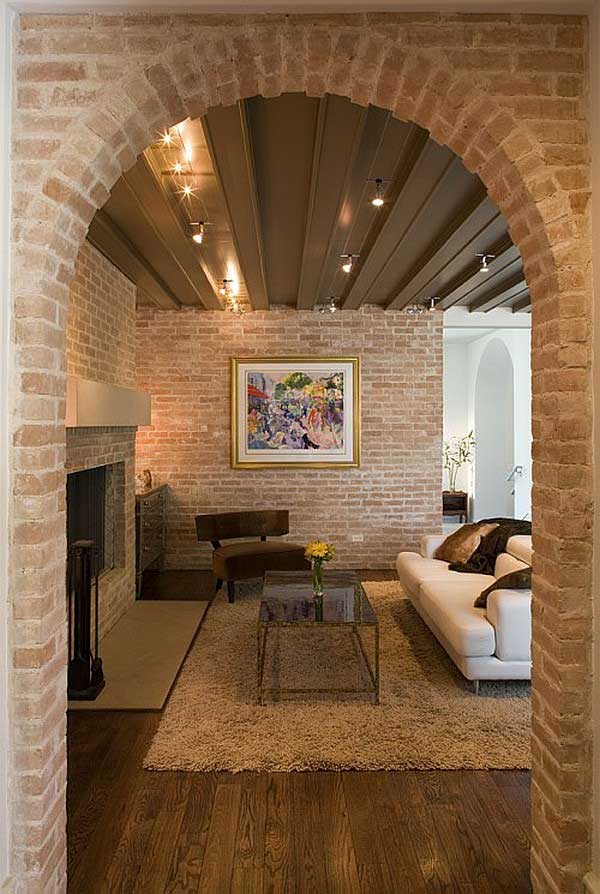 Image from Busy Door.
6. Brick Bedroom
Brick isn't just for the living room! Install a brick wall into your bedroom for a totally unique design aspect.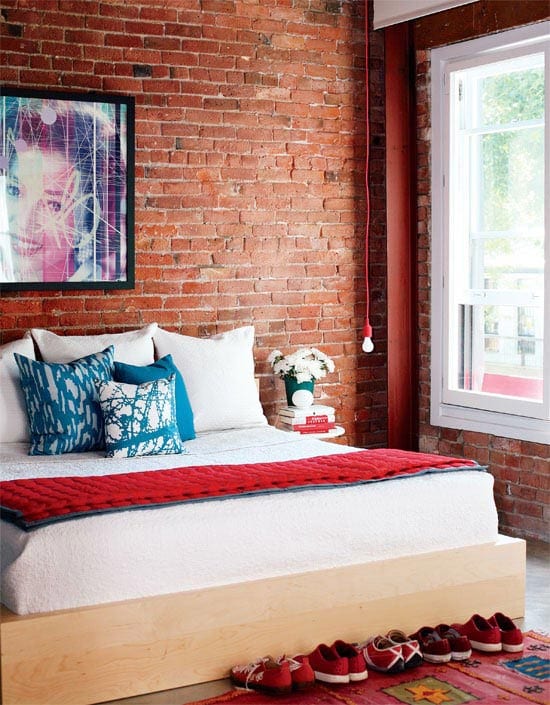 Image from Beacont.
7. Brick Floor
I absolutely love the contrast of the red brick and the white cabinet. Gorgeous!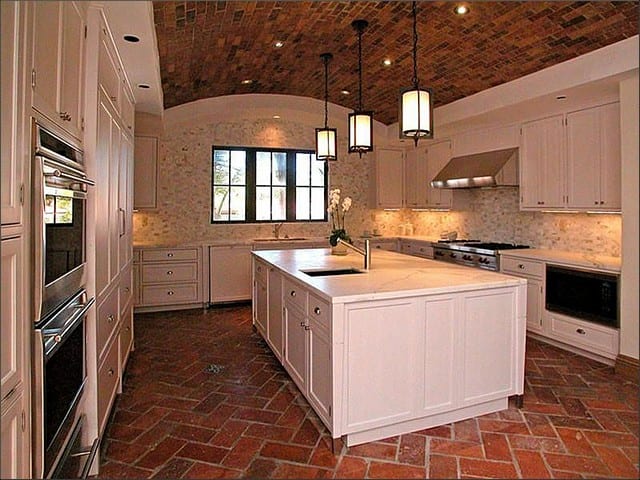 8. Brick Pillars
Do you have an unsightly pillar? Cover it with bricks!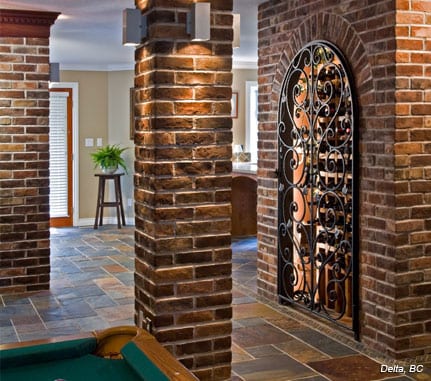 9.Brick With Print
Go totally vintage and install brick with print on it. This bedroom is absolutely breathtaking!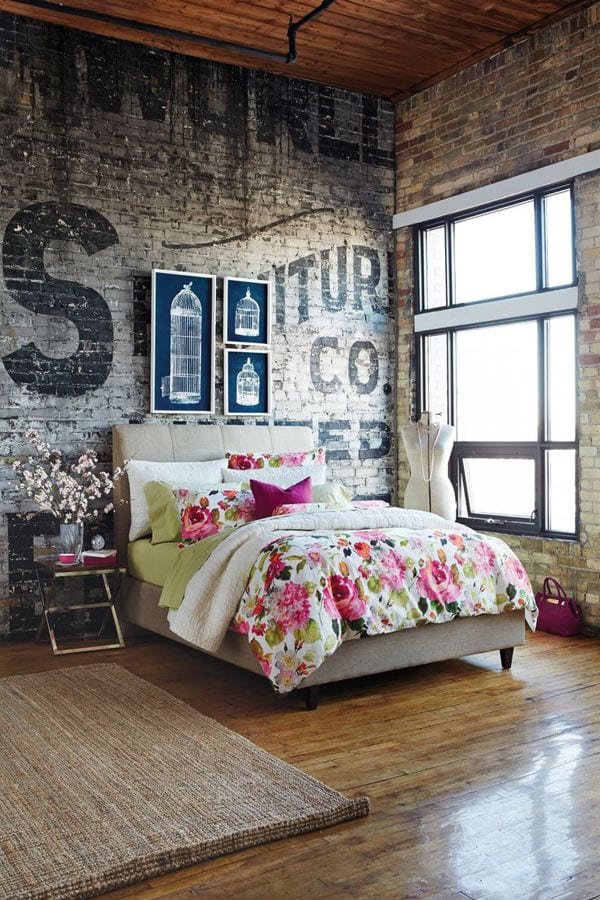 Image from BritCo
10. Brick In Your Nursery
Everything about this would be perfect for a little girl's room. I love how the brick compliments the pink accent colors.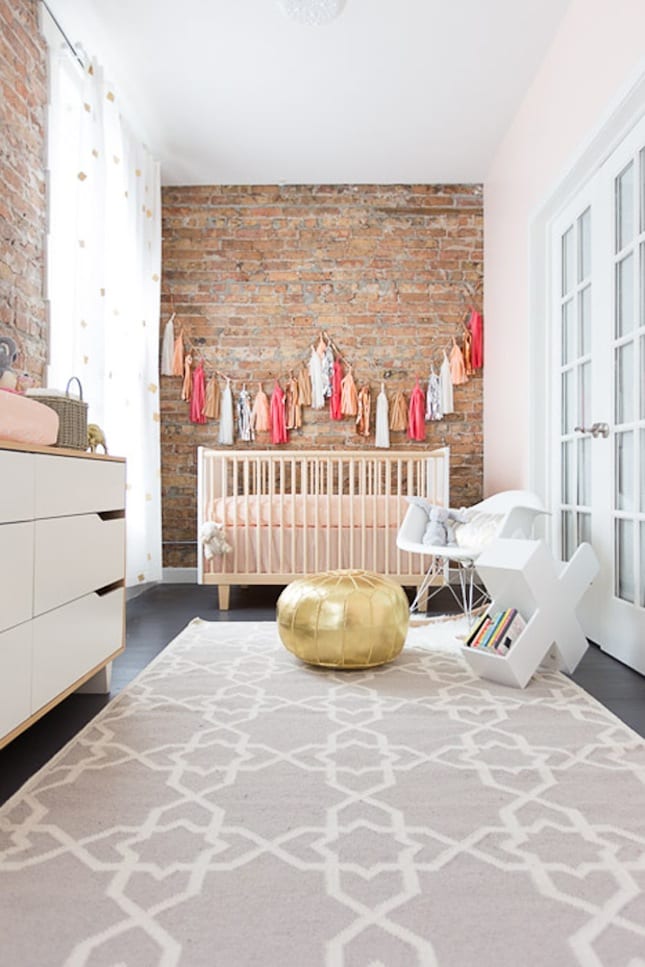 Image from BritCo.
11. Brick Stairs
Between the wood and the brick, this is the perfect rustic look!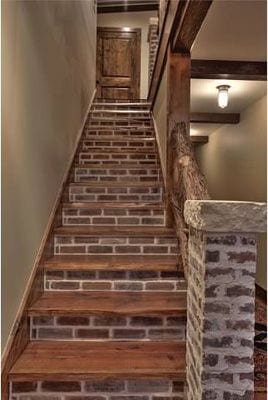 Image from here. 
12. Boho Brick
For those with small apartments or condos, this is the perfect way to add character to your place.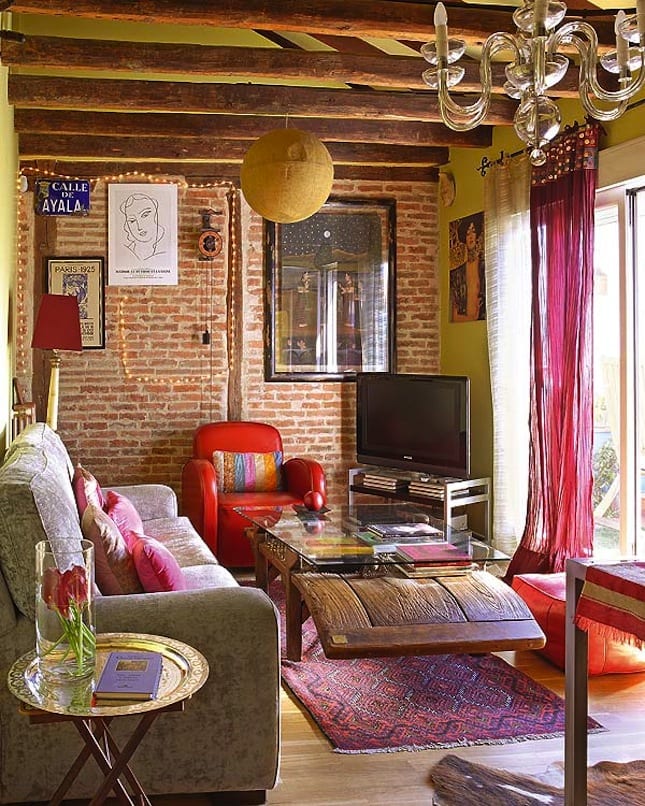 13. The Hallway
I absolutely adore brick hallways, they remind me of New York studio apartments.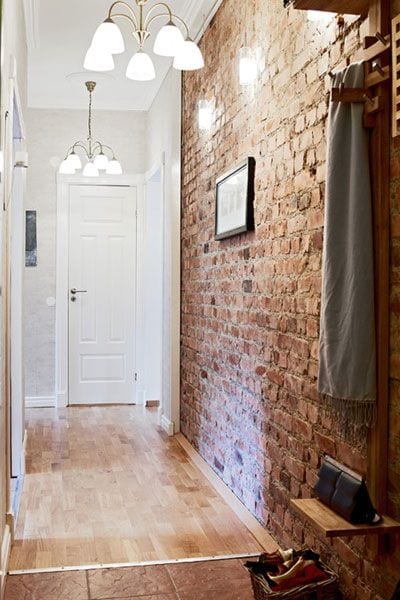 14. Brick Laundry Room
A different style of brick, but stunning nevertheless! I wish this was my laundry room.
Image from House Decor Idea.
15. Brick Shower
Use tile that looks like brick next time you tackle a bathroom remodel.